Made to Create Pillow Featuring Eyelet Embroidery Set #82
Here's another pillow in the Made to Create series, all of which showcase different presser feet and/or accessories. This time we're looking at Susan Fears's SOEMTHING  pillow which features embroidery and Eyelet Embroidery Set #82 (with Foot #92).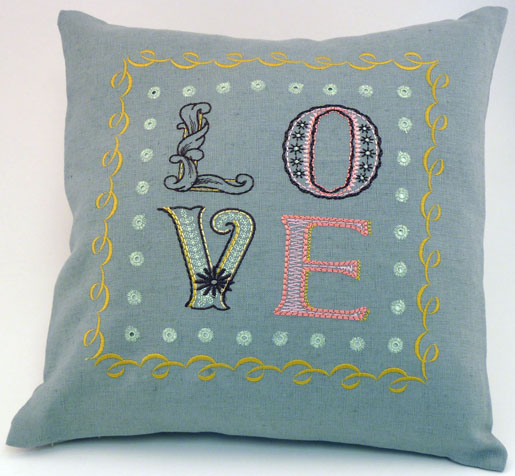 The extravagant lettering and chain-like border were stitched in the Jumbo embroidery hoop on Susan's 8 Series sewing and embroidery machine.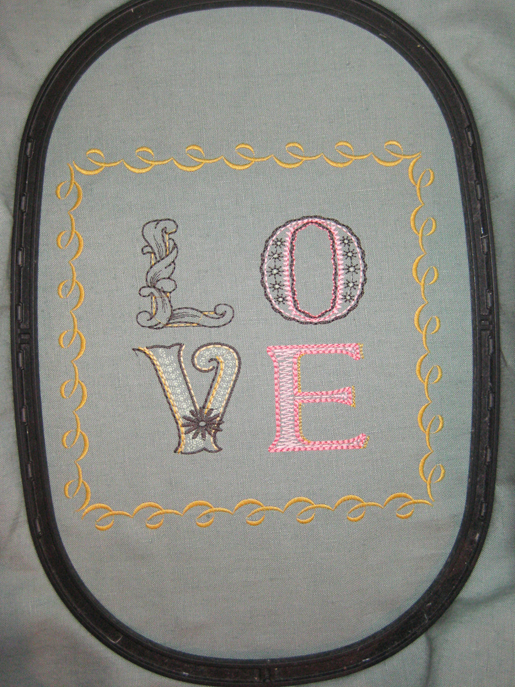 And then the placement for the eyelets was marked using a square ruler and disappearing fabric pen.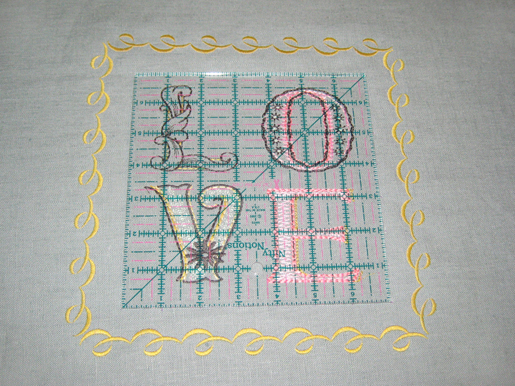 The first step in making eyelets with the BERNINA Eyelet Embroidery Set #82 is unpacking the parts from the box and determining which ones to use for the desired eyelet size and fabric type. The kit come with two awls and four punches for making holes in a range of sizes.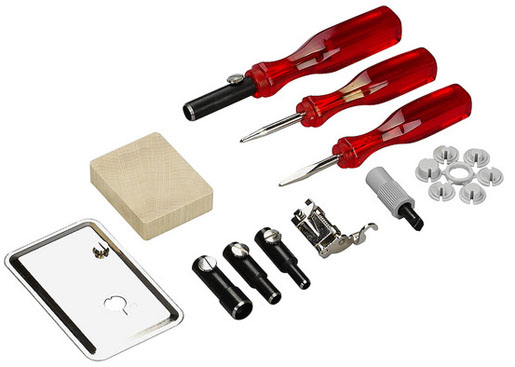 Holes are made to accommodate the eyelet studs, then the hooped fabric is placed on the post and the bobbin thread brought to the top.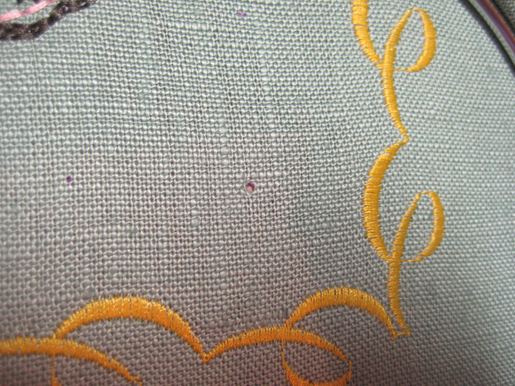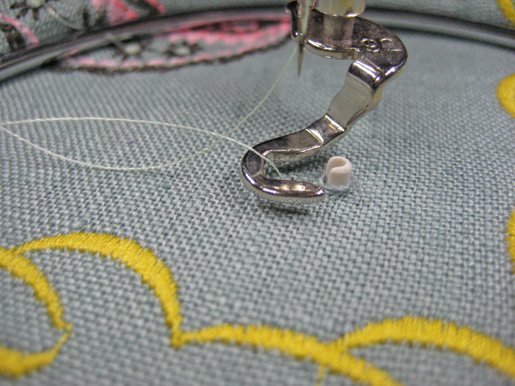 The stitch used for the eyelets on this project is the stretch overlock (#13 on many BERNINA sewing machines). This stitch produced a small ring of stitches along the inside edge of the eyelet.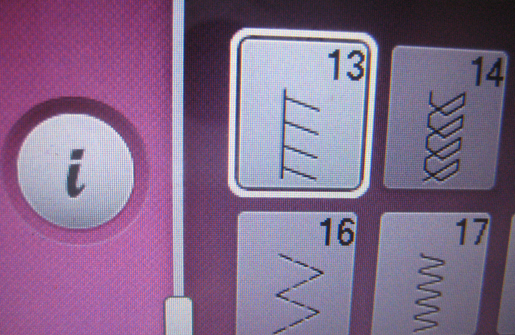 The fabric is moved manually, pivoted around the eyelet stud to stitch a complete circle.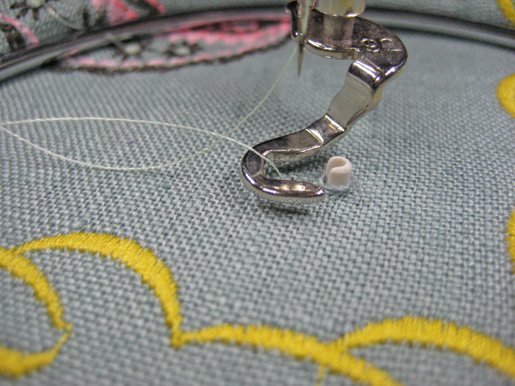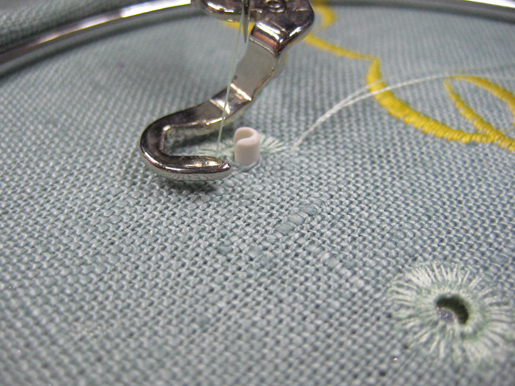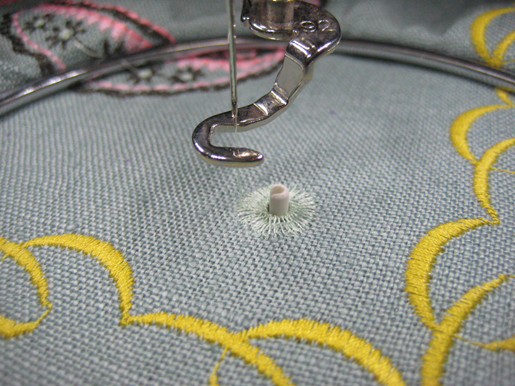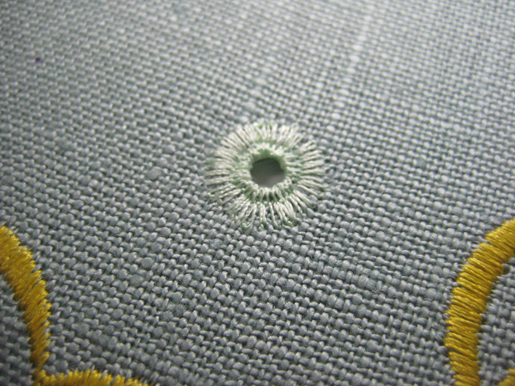 Eyelets were placed on all four sides of the LOVE embroidery.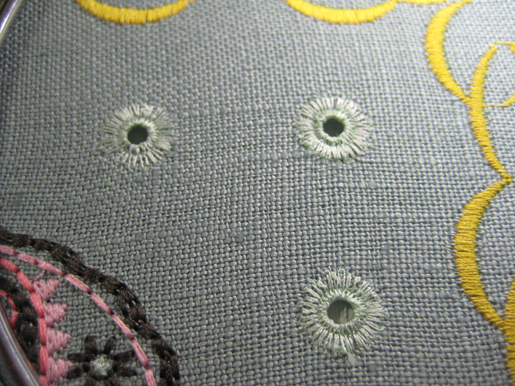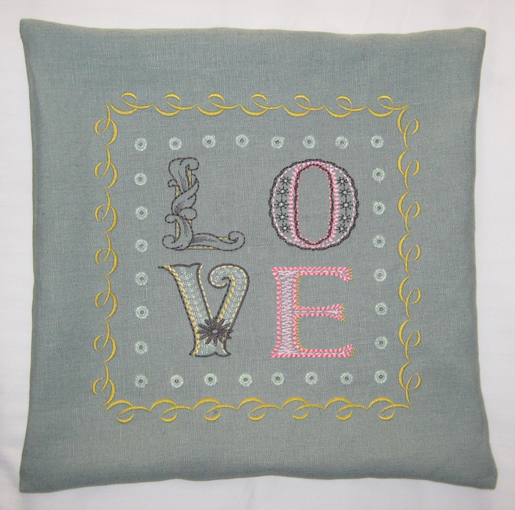 Projects

home décor, pillow
What you might also like
3 comments on "Made to Create Pillow Featuring Eyelet Embroidery Set #82"