How to Sew a Narrow Hem: On-Set Tailoring Tips
Here's what I call trade secrets. These are tips & tricks that we use to get the job done.
Majority of my sewing gigs I am rushing against a clock . . . I need to create beautiful alterations in record-breaking time.
Today I want to show you a trick that I use to shorten a button-down dress shirt using a piece of Buckram to sew a narrow hem.  This trick is definitely something you can use in your everyday sewing.  
Materials to Sew a Narrow Hem:
Ruler or measuring tape
Marking pencil or chalk
1 yard of tightly woven Buckram or BanRol tape 1-1 1/2″ Wide
Sewing machine (I'm using the BERNINA 480)
Prep your Buckram to Sew a Narrow Hem:
Buckram comes tightly woven.  You will need to use a straight pin or needle to expose the teeth.  Start at the edge & pull the strings away from the buckram.  The average tooth exposure is about 10 strings.  If your sewing a larger hem pull more threads.
Step 1: Mark Your Cut Line  
Make sure you leave enough to sew your hem, for instance if you are shortening 1 3/4″ & your hem is 1/4″  cut  1 1/4″

Step 2: Cut Along Your Markings

Step 3:  Place Your Buckram Over Your Hemline
Line the loose tooth edge. Straight stitch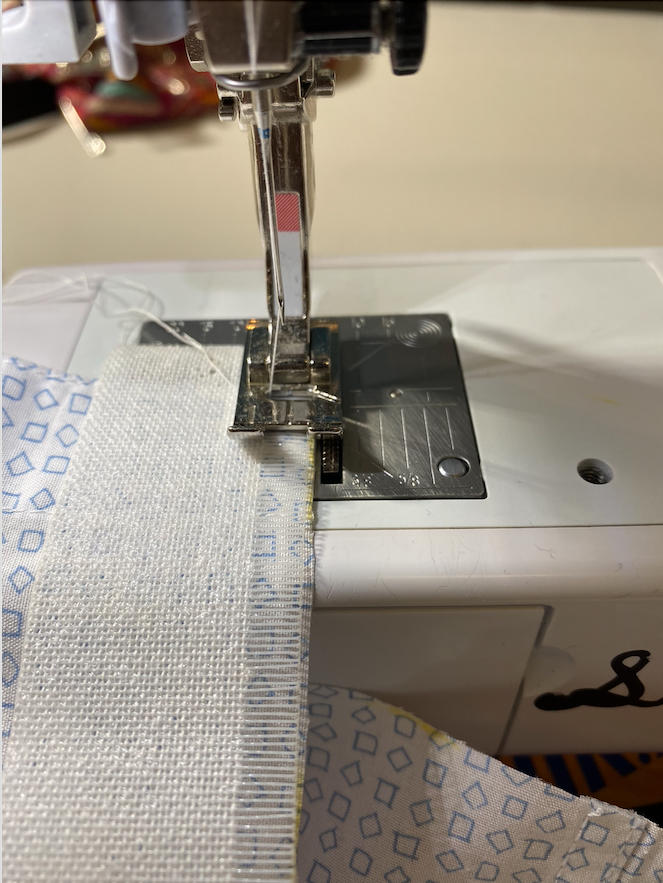 Step 4: Flip Your Shirt Over Enveloping the Buckram in the Fabric Creating the Hem
Step 5:  Remove the Buckram & Press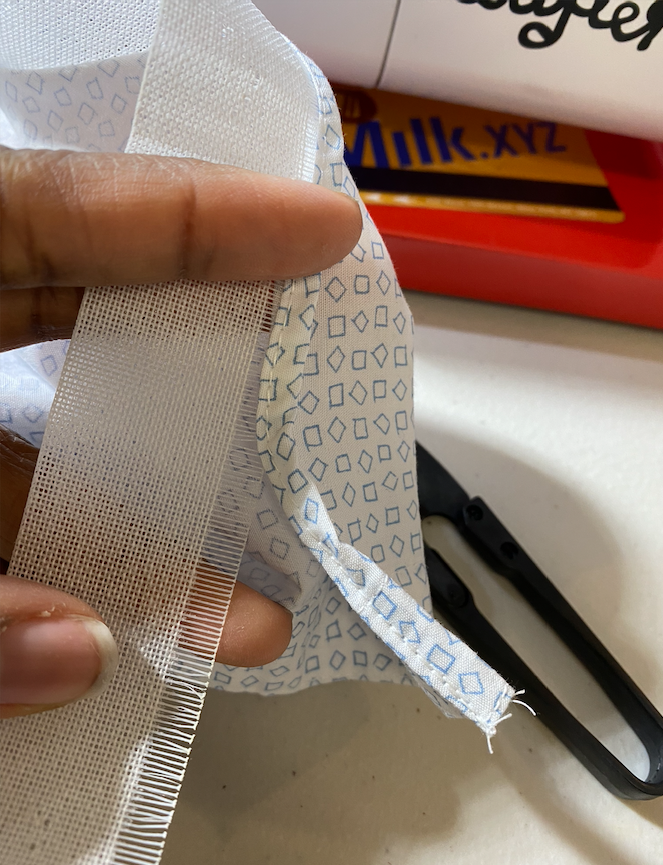 You're finished! You now have a beautiful narrow hem.  
Happy stitching!!!
Difficulty level

Intermediate

Time to Complete

Less than one hour

Used Material

BanRol, basic sewing supplies, Buckram

Projects

button up shirt, fashion, shirts

Seasons

all seasons

Techniques

edgestitching, garment sewing
Used Products
What you might also like
10 comments on "How to Sew a Narrow Hem: On-Set Tailoring Tips"