Made to Create Pillow Featuring Gathering Foot #16 and Button Sew-On Foot #18
Last month I told you about the pillow I made for the Made to Create pillow series, all of which showcase different presser feet or accessories. This month we're featuring Debra Rutledge's pillow with Gathering Foot #16 (+ Seam Guide) and Button Sew-On Foot #18.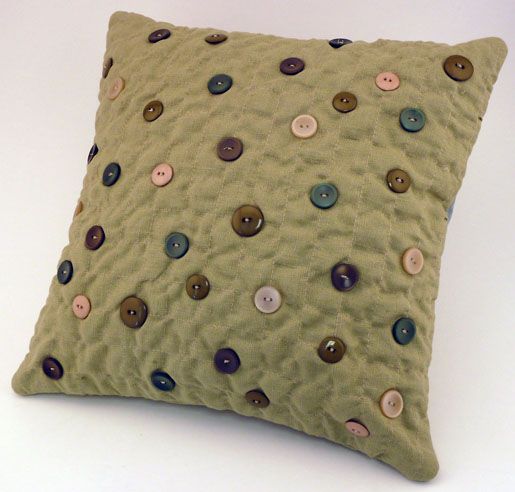 First, the three-dimensional background produced using the gathering foot. Prepare fabric by marking the front with a line through the center with disappearing fabric marker or chalk. 
Stitch along the line. 
Attach the seam guide to the back of the presser foot (if you haven't used it before, that's what the little screw is for). Set it at 1″ from the center needle position.
Now stitch another line parallel to the first, aligning the seam guide with the previously stitched line. 
Continue to fill the pillow front with parallel lines.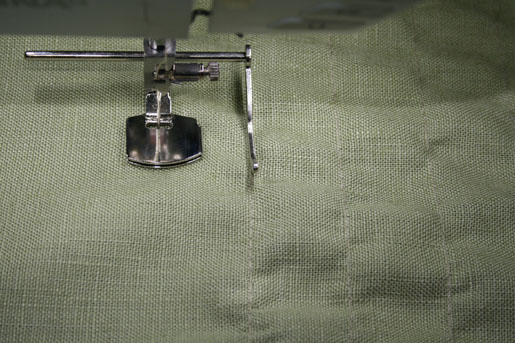 Draw a single line through the center of the pillow front perpendicular to the first set of lines.
Stitch along the drawn line, then fill the pillow front with stitched lines spaced 1″ apart.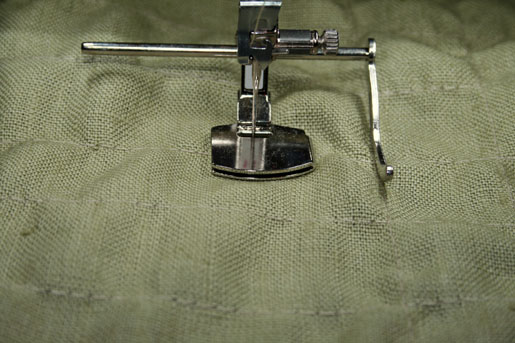 Tip: To preserve the texture, bond a layer of fusible interfacing to the back of the pillow front.
To complete the look, use the button sew-on foot to stitch buttons at random intersections, leaving the outer rows empty so the buttons don't interfere with the side seams.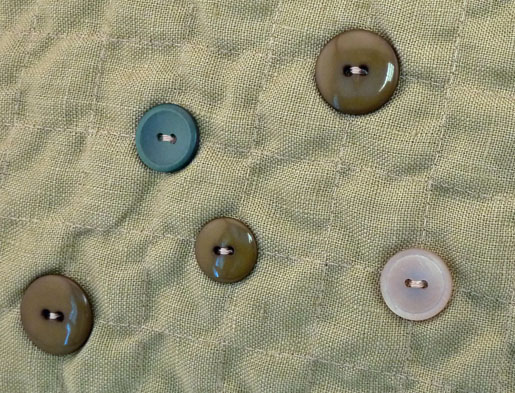 Complete pillow using your favorite pillow-making technique. (Or see the technique I used on my pillow – Jo)
Projects

home décor, pillow
What you might also like