BERNINA Gathering Foot #16
The first time I saw Gathering Foot #16 in action, I thought it was magic! I love gathered ruffles and frills but find the actual gathering process to be tedious. Stitching with a long stitch and then pulling the threads to gather the fabric is fairly easy but I was usually holding my breath, hoping the thread wouldn't break as I was pulling it. Once it was gathered, I then had to take the time to distribute the gathers evenly, so it looked the same along the gathered edge. But when I saw how easy and FAST Gathering Foot #16 did the job, I have never looked back! There are so many projects that look cute with gathers – ruffled edges for pillows, quilts, curtains, and bed skirts plus all kinds of clothing from little girl dresses to big girl tops like the one below.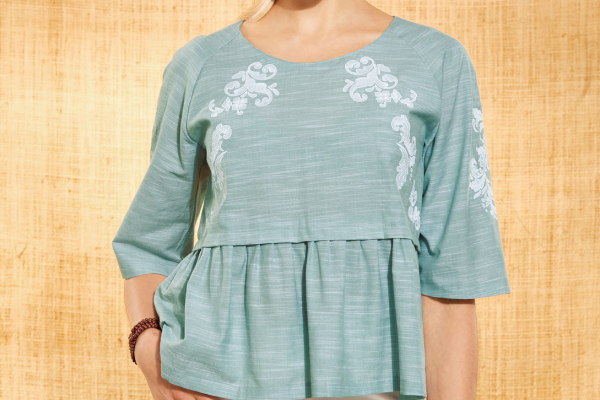 Gathering Foot #16
Foot #16 is available in two versions. If you put them side by side, they are similar but the sole of one is larger than the other. The smaller sole is made for BERNINA models with a maximum stitch width of 5.5 mm. The wider version has a larger sole to fit the wider feed teeth of BERNINA machines that have a maximum stitch width of 9 mm. I'm sewing on my B 790 PLUS so I use the wider version of the foot as you see in one of the photos below.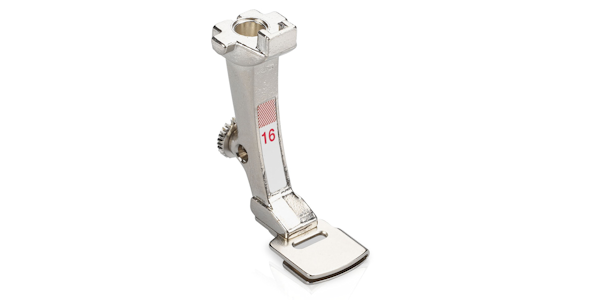 To gather with Foot #16,  just adjust the stitch length to 4 mm – 5 mm. Place your fabric under the foot and start sewing. As you stitch, the fabric gathers, and you'll end up with evenly distributed gathers. This foot works great on light to medium weight (such as quilting cotton) fabrics. The lighter the fabric, the fuller the gathers will be. If you want more gathers, tighten the needle tension slightly to increase the fullness. The gathering foot will not gather stiff or heavy fabric.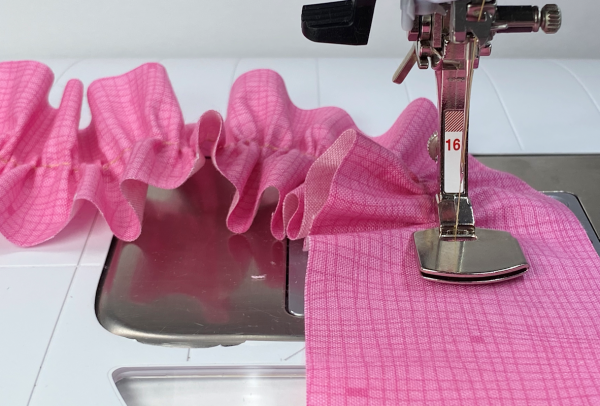 How-To Video
Even though gathering is a simple technique, there are dozens (at least!) of ways to incorporate it into almost any type of project. Click here for a video on how to make ruffles using Gathering Foot #16.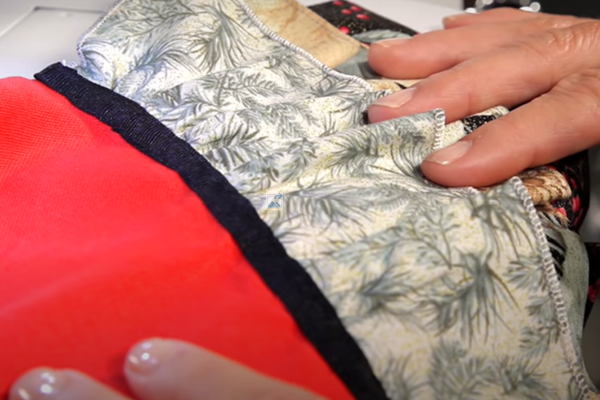 Ruffled Tuxedo Shirt
Adding ruffles to a tuxedo blouse is a fun way to upcycle a plain shirt. Click here for directions.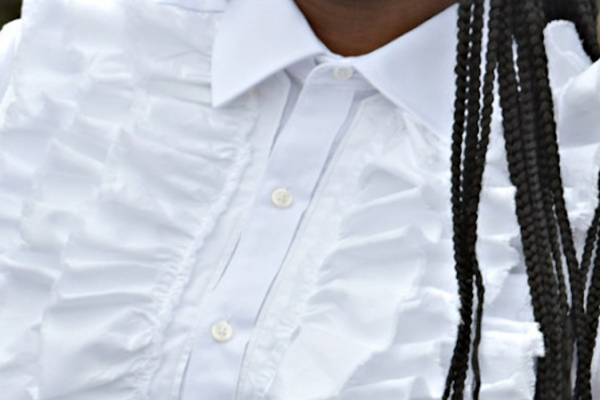 Hand-Look Smocking
Here's a really cute way to use Gathering Foot #16 on a little girl's smocked dress. A hand-look technique sewn with your sewing machine! Click here for full details.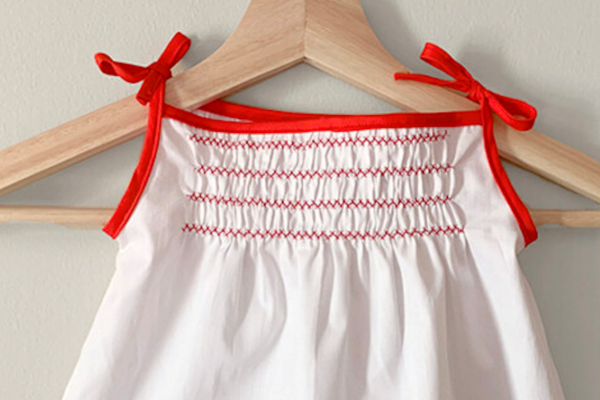 Spiral Strip Skirt
Another great idea for little girls – a spiral strip skirt made with gathered jelly roll strips. Click here for a complete tutorial.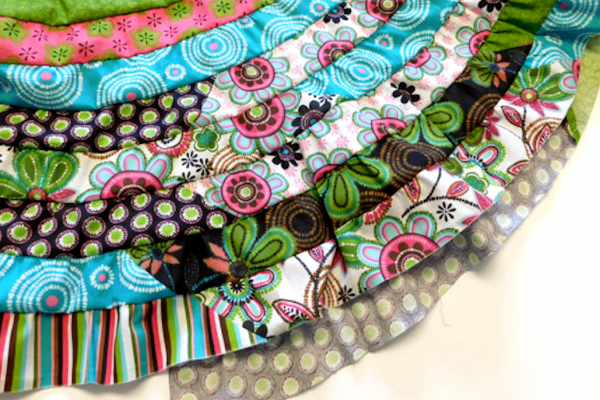 The Big Book of Feet
For more information about Gathering Foot #16, see the Big Book of Feet, available at your local BERNINA store. Click here to find a BERNINA store near you.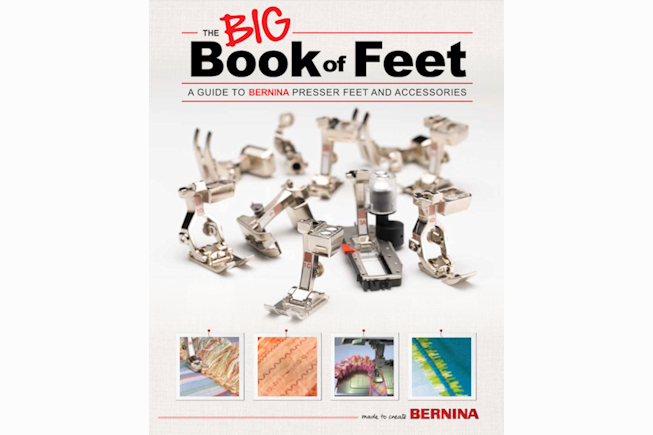 Seasons

all seasons

Techniques

gathering, sewing
Used Products
What you might also like
One comment on "BERNINA Gathering Foot #16"