Gathering Fabric Using Dental Floss
Hi Everyone! Julie Eilber of JetSetSewing.com here with a quick and easy way gather fabric using dental floss.
If you've ever dealt with the frustration of having threads break while you're gathering, or you've pulled the gathering tight, only to see the fabric fly off the other end of your stitching, this method can really help. It gives you a lot of control.
All you need is some waxed, unflavored dental floss, and your trusty BERNINA. (You can use flavored floss, but once you press it, your "make" will suddenly be #mintyfresh. Don't ask me how I know!)
Set your stitch for a wide, long zigzag. It's easy to do on my BERNINA 560 (AKA "Karl").
Put your fabric under Reverse pattern foot #1C, 3/8" away from the cut edge. Place a line of dental floss at the center groove of the foot, leaving an extra "tail" of floss at the beginning and end of the fabric. Start the zigzag so that it stitches on either side of the floss, but doesn't pierce it.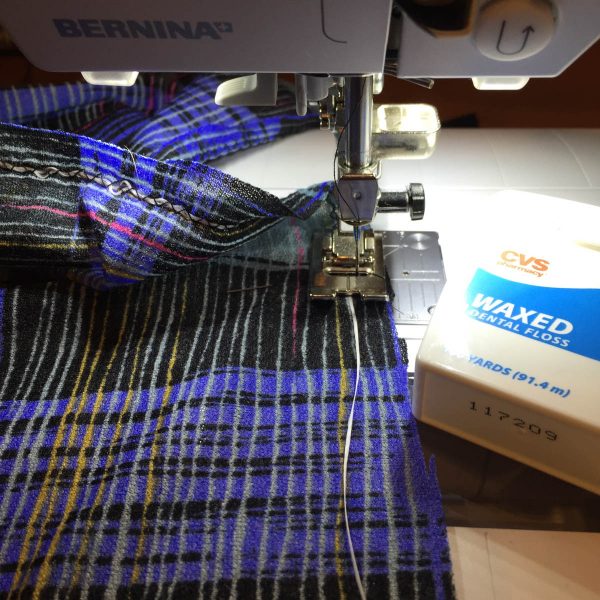 Pull the fabric along the floss to gather it. You can knot one end of the floss to keep the gathering tight.
Now attach the gathering to the item you're sewing, using with a straight stitch, 5/8" away from the cut edge. Be careful not to pierce the floss again.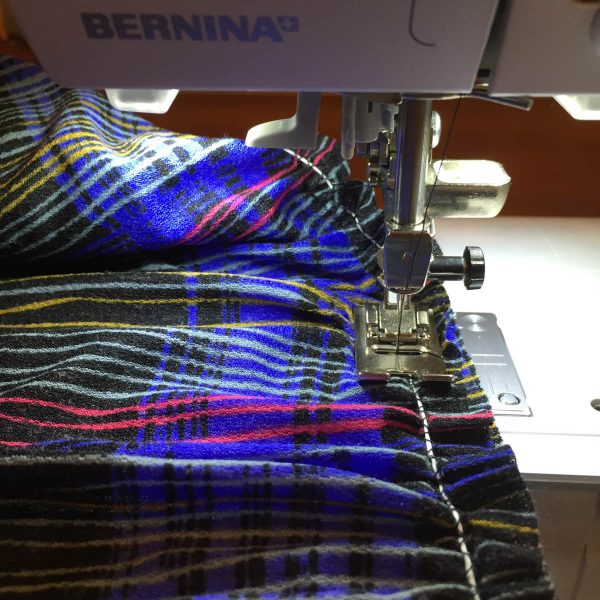 Or, you can attach the gathering to elastic or knits using a zigzag stitch, right inside the line of floss.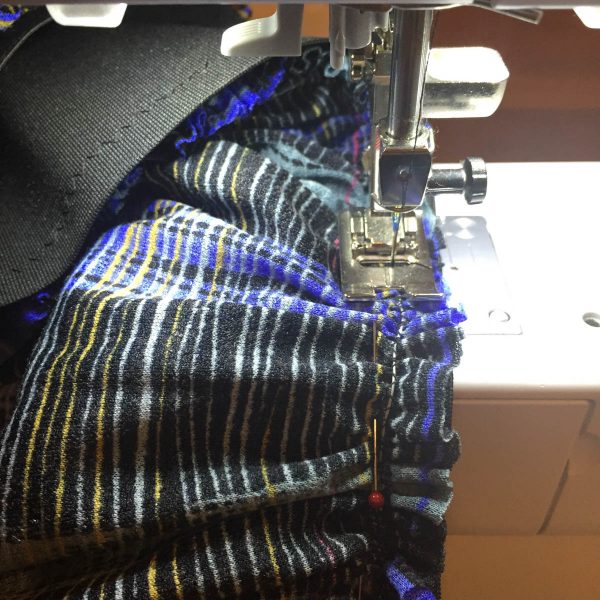 (I find this to be much easier to control than the usual method of trying to stretch the elastic to match the length of the fabric.)
Pull out the dental floss. If it gets stuck, you can clip it in the middle and pick it out. You can leave the zigzag stitch in the seam allowance.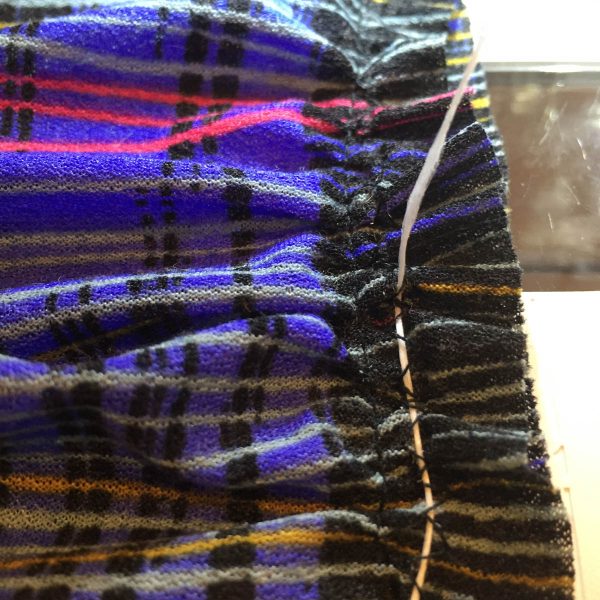 This technique worked great on a dirndl skirt that I made recently.
Give it a try! It's certainly made my sewing easier.
Difficulty level

Beginner

Techniques

sewing
What you might also like
4 comments on "Gathering Fabric Using Dental Floss"