C2E2 2016 – Where Comic Characters Come Alive
Spanning the latest and greatest from the world of comics, movies, television, toys, anime, manga and video games, where comic books meet pop culture—and comic characters come alive, this is the event also known as C2E2.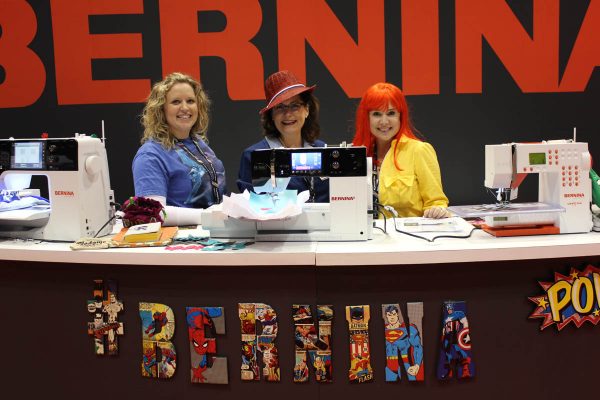 The Comic and Entertainment Expo, C2E2 2016, came to our home turf, so there was no doubt that BERNINA was there starring Jackie, Tammy (aka special Agent Peggy Carter) from Thimblesquits and Gayle (aka April O'Neil) in Chicago.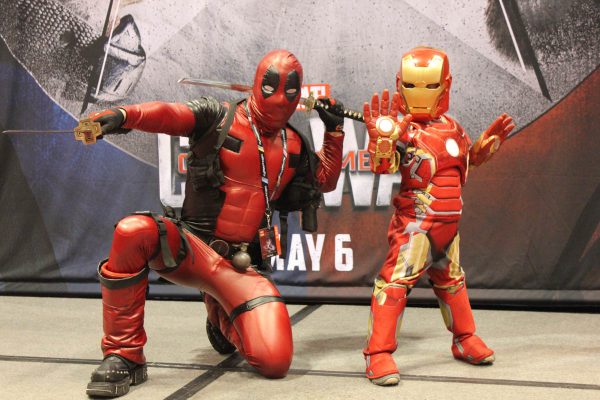 Where Deadpool meets Iron Man and Edward Scissorhands offers a hairdo make-over for Labyrinth's Jareth under the supervision of Chewbacca from StarWars, the BERNINA booth had a lot of celebrity traffic. And amazingly, most of them did indeed create their own costume!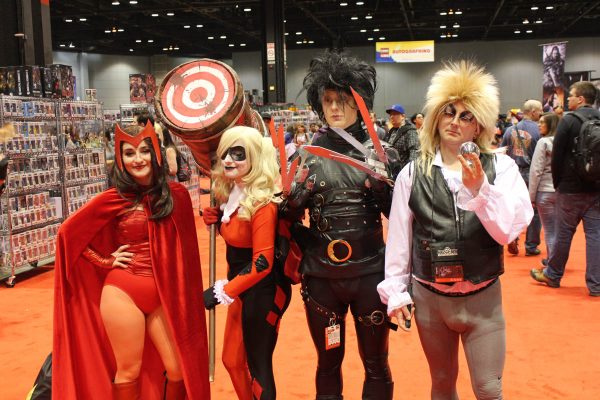 The show floor was packed with hundreds of exhibitors and artist members drawing in the aisles.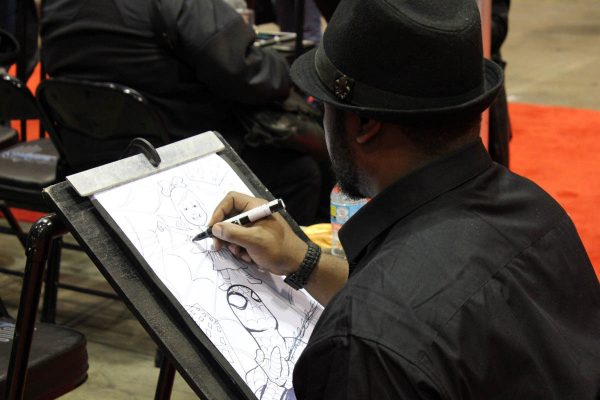 There were panels, autograph sessions and screening rooms featuring sneak peeks at upcoming films and television shows. At C2E2 fans get a chance to interact with their favorite creators and celebrities.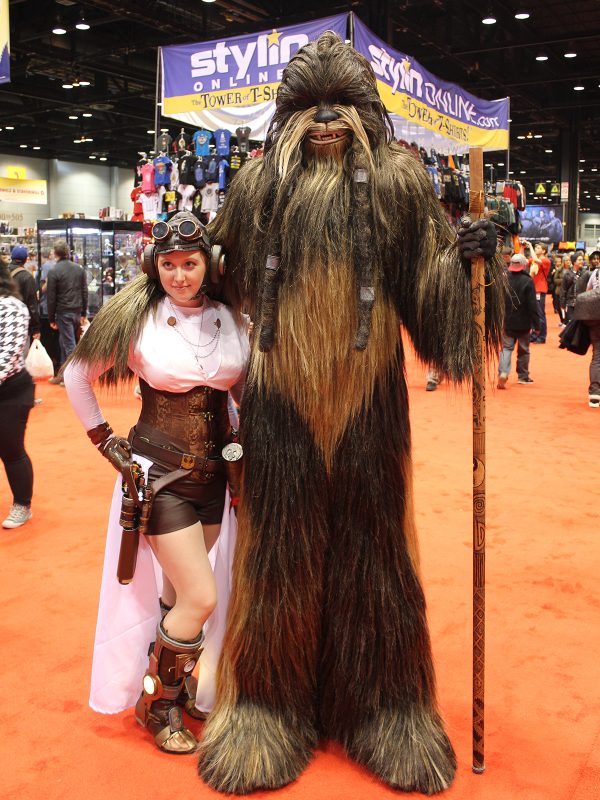 Armed with my camera and in anticipation of my very first Cosplay experience, I witnessed the colorful spectacle of professional Cosplayers showing off their favorite comic book character and latest and greatest costume variation.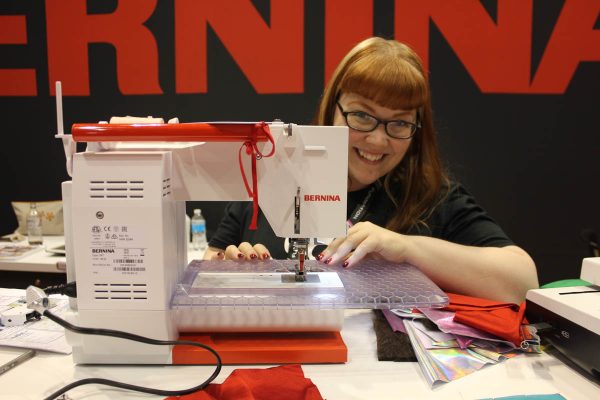 BERNINA Ambassador Cheryl Sleboda  presented sewing tips and tricks on how to best sew with stretchy materials on the BERNINA 215 which was later raffled of to one lucky Cosplayer at the event. The secret is using the right stitch so your seam does not pull, especially while sewing costumes. For all of our BERNINA 215 users, have a closer look at stitch number eight, the super stretch stitch—the open seam for all super stretch fabrics—this stitch selection is your savior on the C2E2 runway.
Next to the booth presence, the BERNINA team was also involved in judging the BERNINA's Choice award at the Grand Championship of Cosplay. Congratulations to Shining Polaris for winning a BERNINA 580 for her interpretation of a Dalek from Dr. Who done in Victorian Steampunk Style.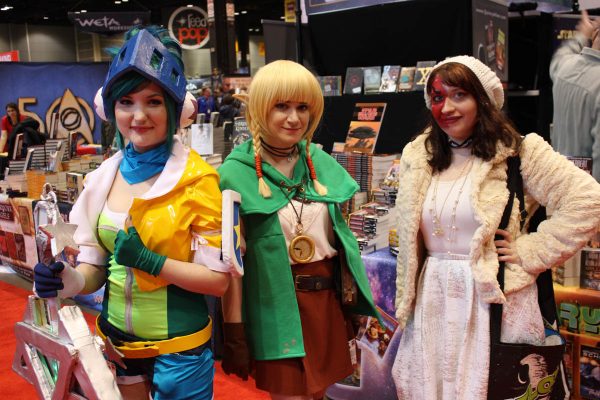 Coming from Germany's heartland of carnival, I was impressed on the Cosplayers' approach on costuming, a passionate fan community that is living and breathing for events like this.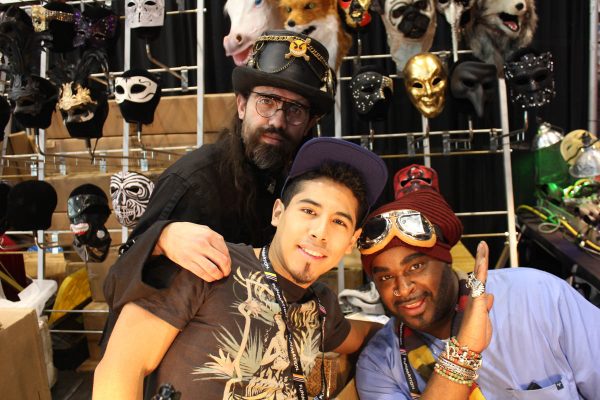 And this is not only true for the visitors, the passion is also evident on the exhibitors' side whether steam punk or Iron Man.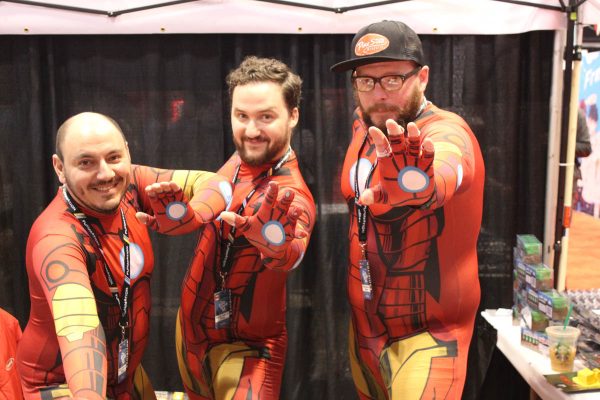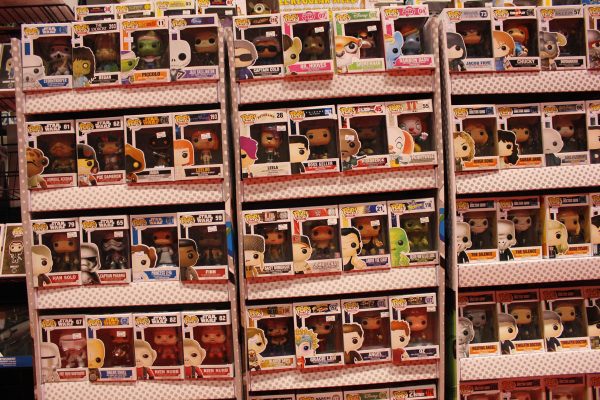 In addition to your video game and/or comic finds, one of these POP! figures make a must-have souvenir. I was on the hunt for a character from Bubble Guppies. "Bubble-Who?" I got as a friendly response from the pop-culture savvy exhibitors. Well, I kind of showed off with my son's favorite children's cartoon. Anyhow, I settled for Sir Hiss from the jungle book. Going on two years, Max was turning and inspecting his new collector item in his hands, "Mama open?". I am hopeful that he will grow into it. For now Sir Hiss serves as a cell phone stand for his favorite Bubble Guppies shows.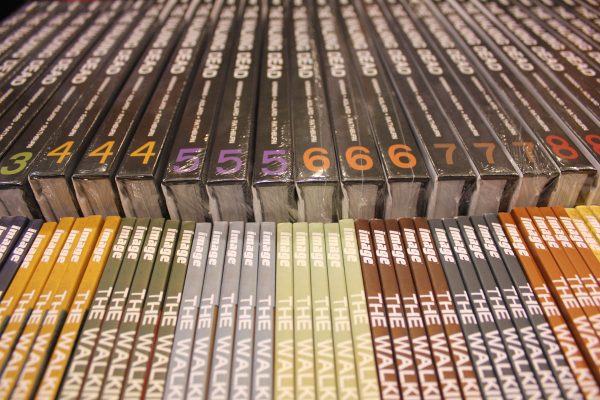 Great news for all Walking Dead addicts. Experts confirm that there is enough comic book material out there to cover five more years of the world's most successful TV series. FYI, the comic book series is ongoing and so is Comic Con. What are you wearing for your next visit?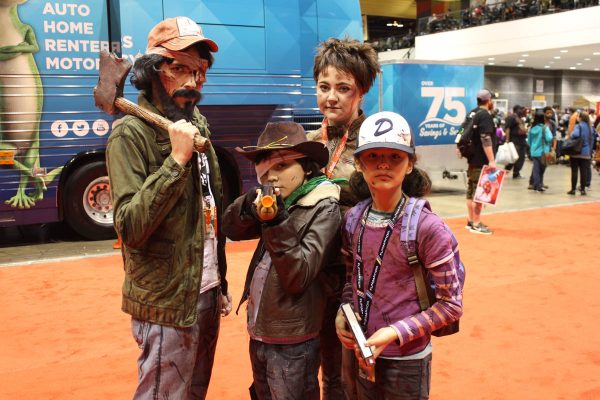 What you might also like
2 comments on "C2E2 2016 – Where Comic Characters Come Alive"