Lunar Rose – My Cosplayer Mentor
—When I think about the fact that BERNINA is celebrating our 125th anniversary, it renews my interest in garment history. Not just my favorite decade, the eighties, but everything through the centuries that has evolved to get us where we are today—yoga pants for everyone! But this isn't a post about fashion history, this is a Cosplay post. This art form is one of the most enjoyable things about my job. I get to participate in it by attending the annual Chicago Comic and Entertainment Expo (C2E2). Cosplay involves nostalgic things from childhood, favorite movies, books and television shows plus amazing theatrics and enthusiasm . . . What a set-up, right? Of course I am referring to Cosplay the art form, and not this specific blog post. Fingers crossed that you like the post, too.
Last year at C2E2, a cosplayer wearing Belle's Peasant costume from the live-action Beauty and the Beast movie caught my eye. I had just seen the film and loved it. The time period was right up my alley. Like one does at any "Con"—short for convention, I asked if I could have a photo and let her know that BERNINA USA would post it to our Instagram. She graciously agreed and I, in turn, started following her on Instagram (not at the Con).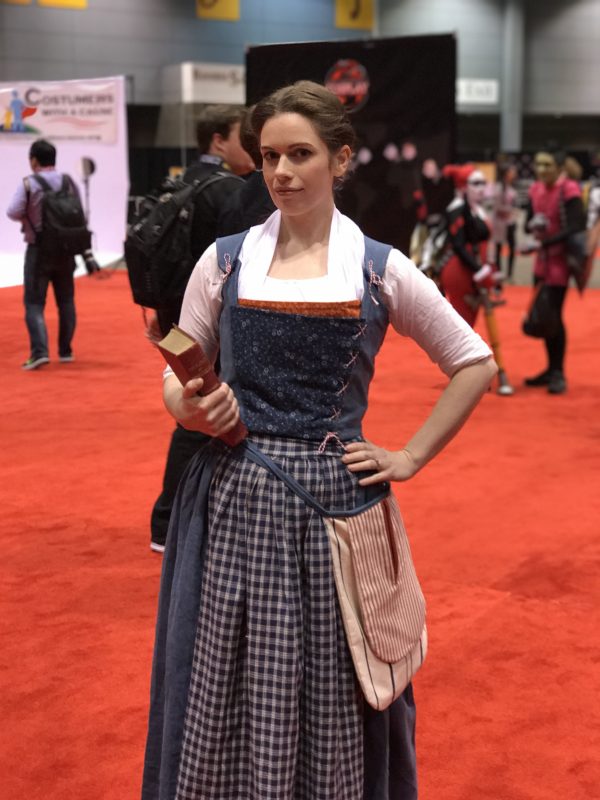 It turns out that @lunarrosecostuming is named Sarah, she lives in Atlanta Georgia and is an award winning professional costume maker and cosplayer. After C2E2, Sarah's posts continued to attract my attention. Her costumes really spoke to me. They were historically accurate and represented many of my favorite things; Outlander, Crimson Tide (pictured), Harry Potter, Penny Dreadful and the project that motivated me to contact Sarah, her Marie Antoinette. A few months ago, I had the pleasure of speaking with Sarah to find out a little bit more about her and how she got involved in this industry.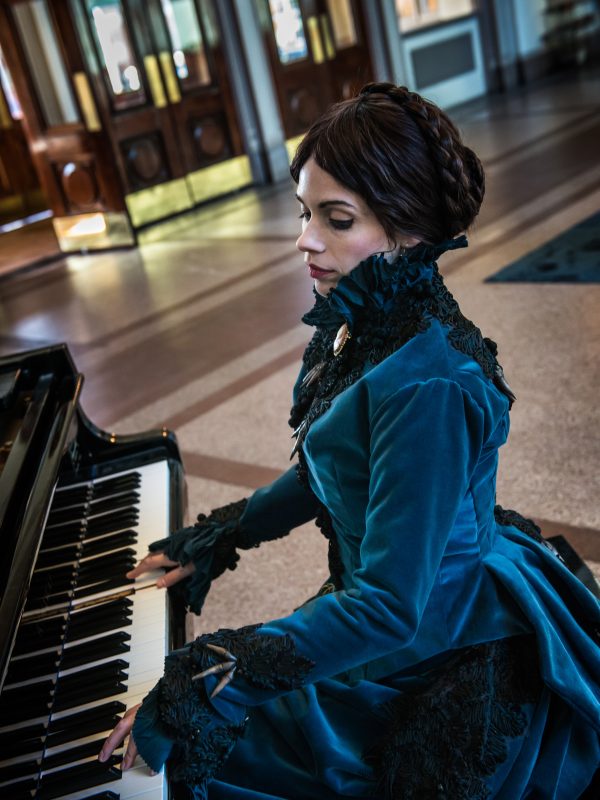 Photographed by Zippy's Ventures @ facebook.com/zippysventures.
Sarah studied art history and museum studies while she lived in Scotland (where Outlander is set in case you didn't know). This interest seemed to naturally gravitate her to costuming. Although Sarah received guidance from her seamstress grandmother, who owned an upholstery business, she is mostly self-taught. She officially started cosplaying over three years ago, but as a child, long before the word cosplay hit her lips, the desire was born in her. In fact she wrote in her How I Found Cosplay post that she took Halloween really, really seriously.
It was at DragonCon, the largest con revolving around costuming, "where she found [her] people." In 2016, at The Legend of The Chôsen, DragonCon's costume contest, Sarah won best in show for her Lord of the Rings cosplays, Tauriel and Thanduil. This honor also meant she would be a judge at the 2017 competition.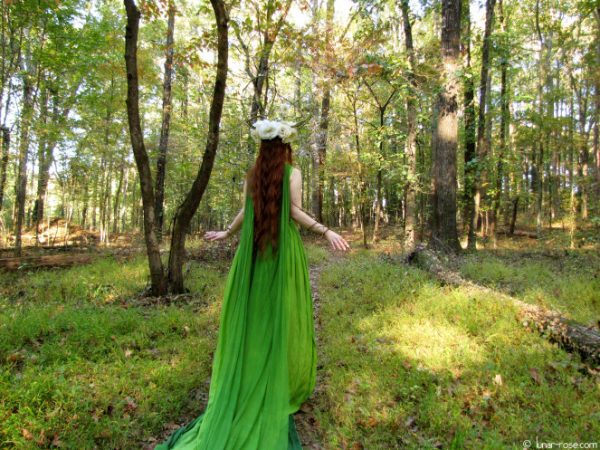 I asked Sarah which of her costumes was the most difficult and she told me that each project has its own challenges but it may have been a commissioned Star Wars/Clone Wars cosplay of Padmé Amidala. The gown's yards and yards of bias "seamed" (see what I did there) to defy gravity. Whatever Sarah creates, the end result is always beautiful and spot on. Sarah is an amazing talent and her success is no doubt attributed to her perfectionist approach.
Sarah is the artist a cosplayer will go to when they need the "big" costume or a "show stopper." If you are curious to see her portfolio, read about her cosplay adventures or you're in need of a fantastically crafted garment, visit her at lunar-rose.com or follow her on Instagram and Facebook.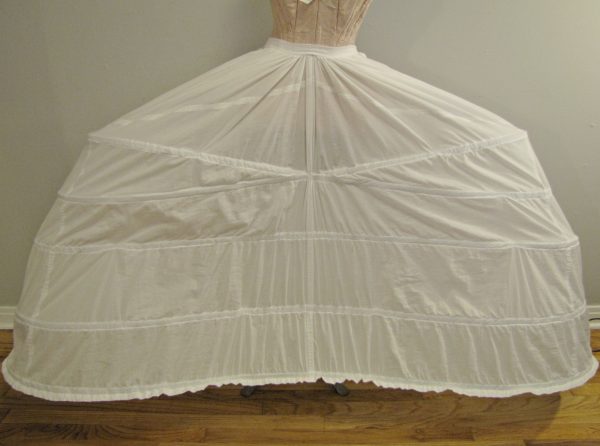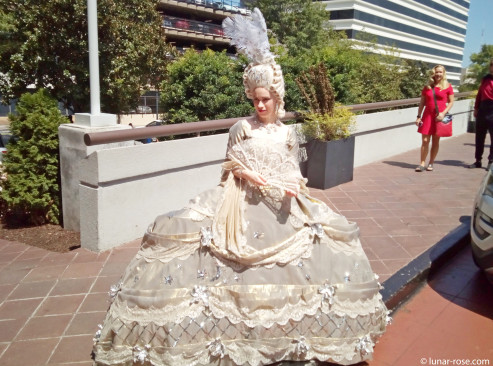 What you might also like
One comment on "Lunar Rose – My Cosplayer Mentor"