DIY Reversible Baby Changing Pad
My friend is having a baby, so I swung by my local big box baby store. My family currently is just my hubby and me—so it was a new experience. Almost instantly, I was lost in the aisles. 
The dizzying display of strollers, bouncers, car seats, wipes, diaper creams, shampoos and baby lotions in rainbow-colored tubes, bottles and boxes was overwhelming. After 20 minutes, I hightailed it home thinking I'd be better off with something DIY. So I sat down at my sewing machine and came up with this totally washable reversible roll-up changing pad. And now that I'm relaxed… I may be OK enough to venture back to the baby store for a matching diaper bag? Then again, maybe I'll get ambitious and DIY one.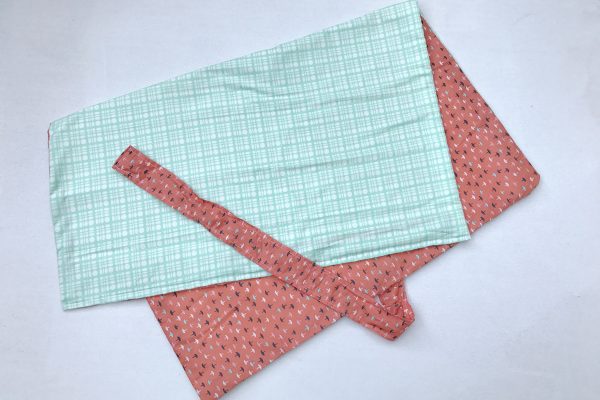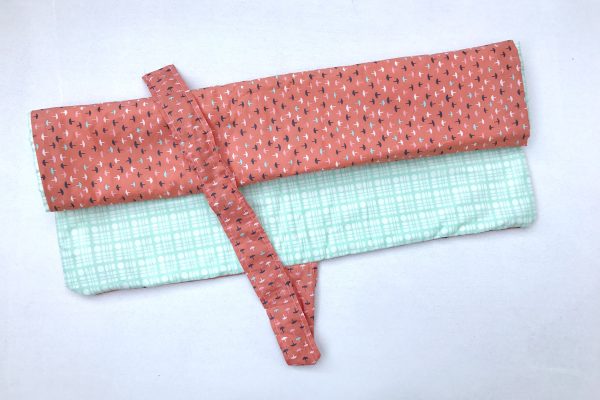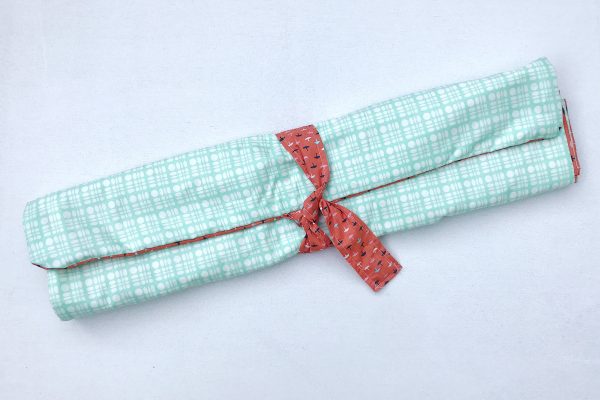 Materials to Sew a DIY Reversible Baby Changing Pad
Two pieces of fabric that are 20″ by 30″ (I used contrasting fabrics so one piece was one fabric print and one piece was a different print)
One piece of thin batting 19″ by 29″. I used cotton batting that was about 1/8″ thick.
One piece of fabric that is 26″ by 4″ (can be either print).
Thread
Iron and ironing board
Sewing machine (I used my BERNINA 380) and also can recommend the BERNINA 350 PE -Scissors
Ruler or measuring tape
pencil
Instructions to Sew a DIY Reversible Roll Up Baby Changing Pad
1. Measure and cut your fabrics and batting.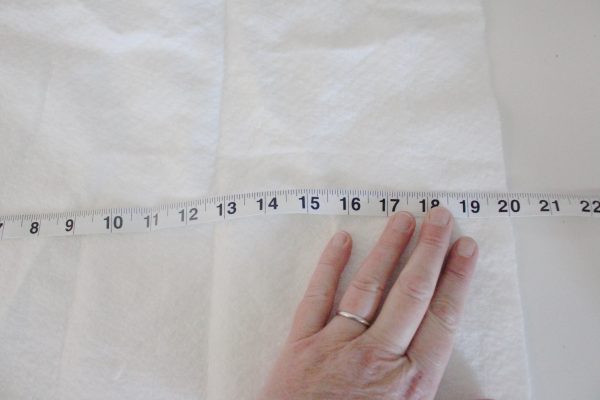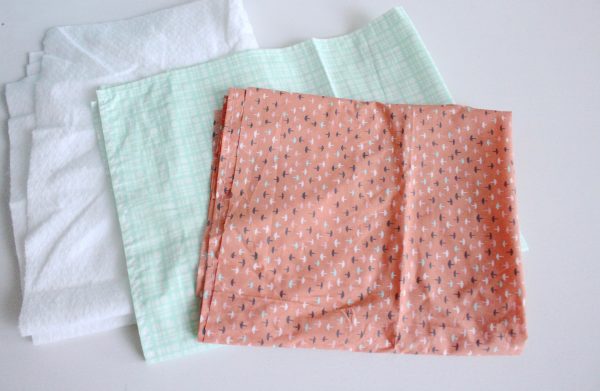 2. Place the two pieces of 20″ by 30″ fabric on top of each other with the right sides facing in and sew across three of the sides (leave one of the two short sides open).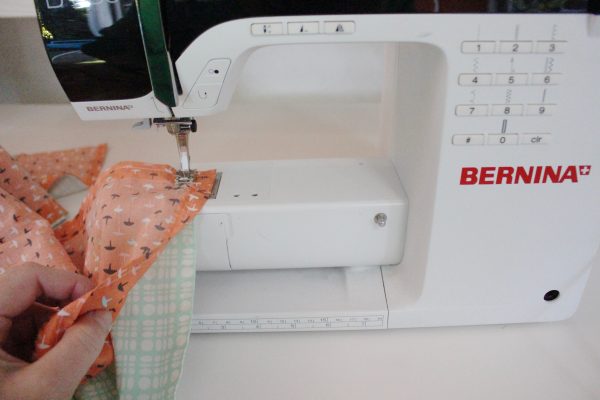 3. Place the batting inside the "bag" you just created and fold over the raw edges of both sides about 1″, then iron to keep the fold.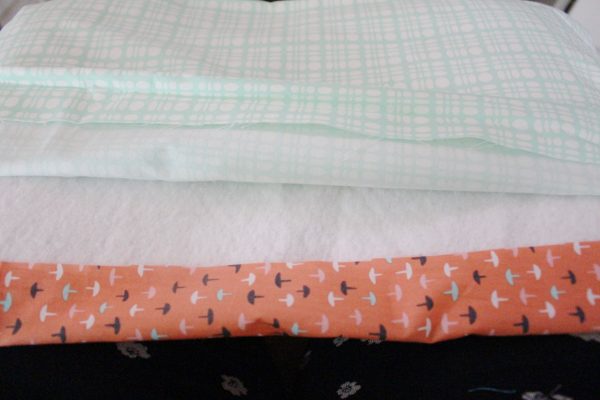 4. To create the tie: Fold the piece of 26″ by 4″ fabric in half lengthwise with the right sides facing in and sew a seam down the open long side.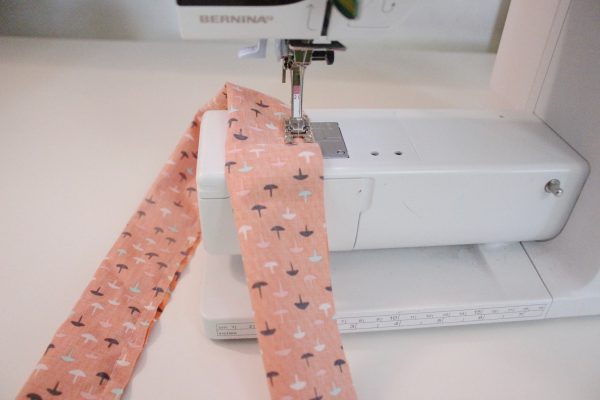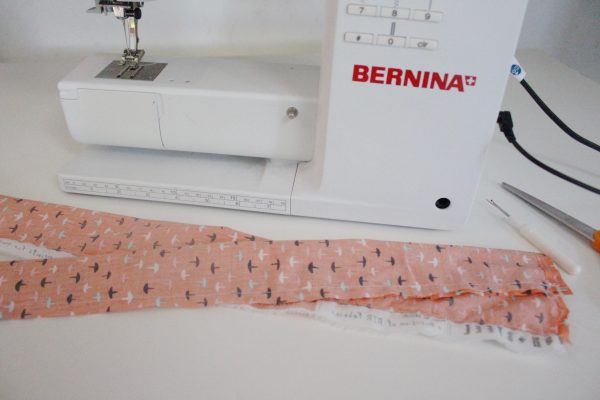 5. Turn the tie right way out.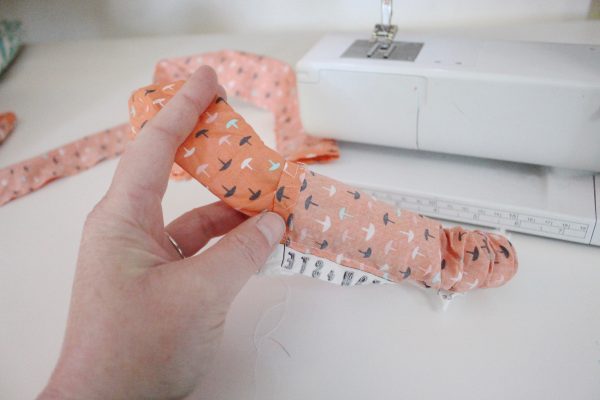 6. Roll the tie until the seam is in the middle and iron it.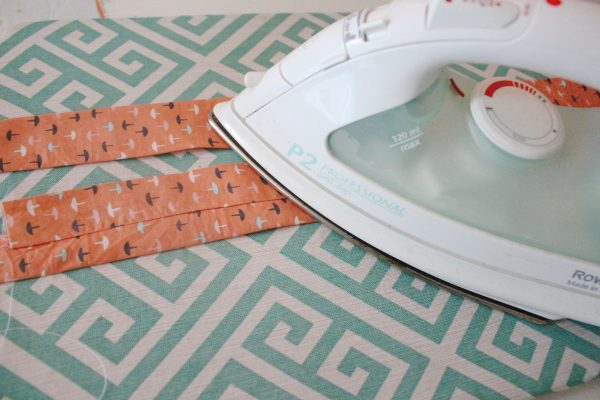 7. Fold one of the open end inside itself about 1/4″ then topstitch down each long side of the tie and across the folded short end.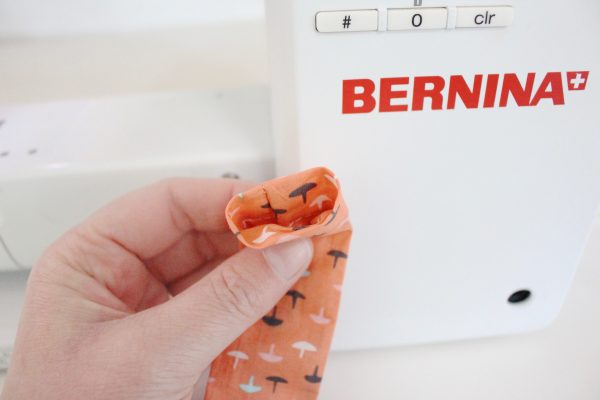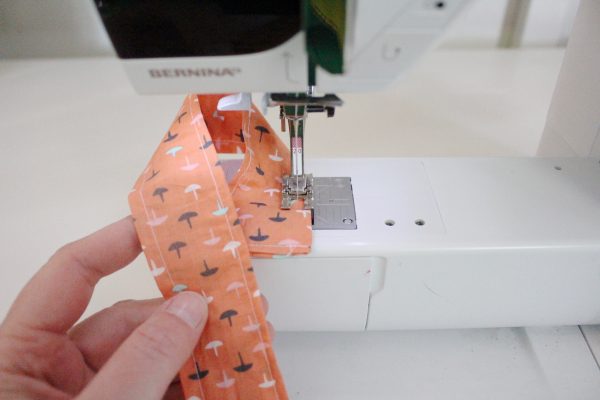 8. Place one end of the tie in the middle of fabric on the short open end and pin it before sewing the open end closed with the tie inside.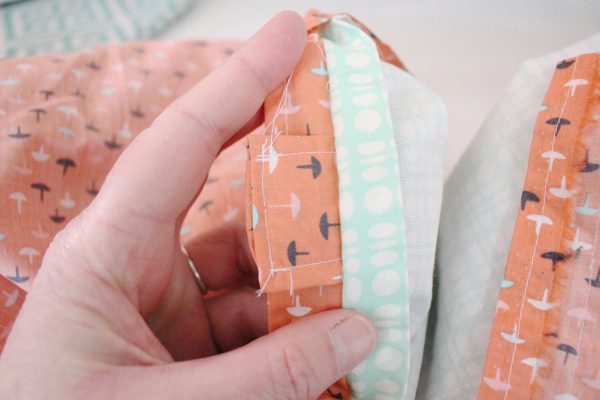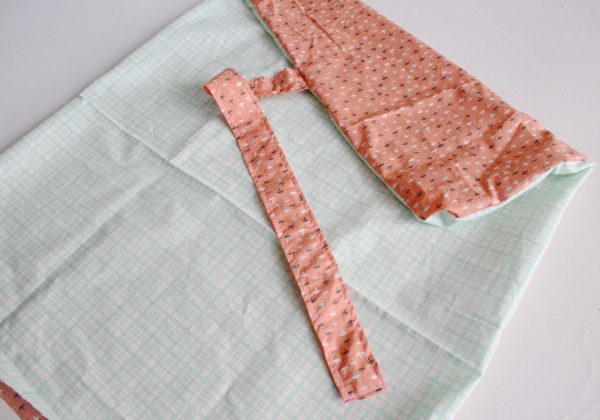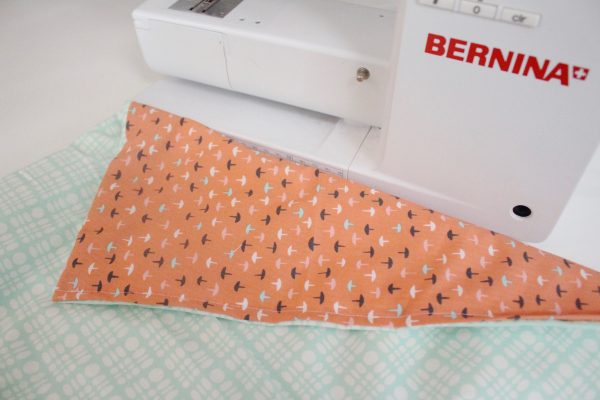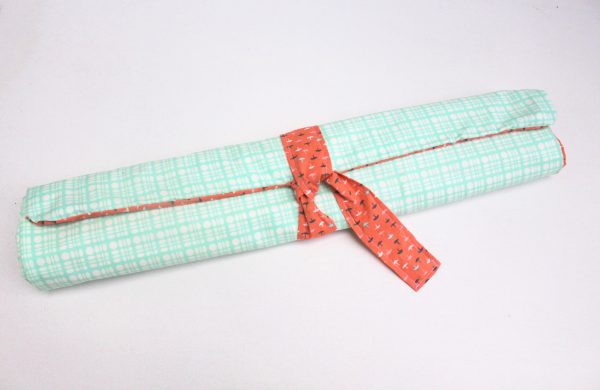 Difficulty level

Beginner

Time to Complete

Evening

Used Material

coordinating thread, cotton batting, cotton fabric, fabric marking pencil, iron, ironing board, ruler

Projects

baby changing pad, Lifestyle

Seasons

all seasons

Techniques

sewing, sewing a seam
Used Products
What you might also like
2 comments on "DIY Reversible Baby Changing Pad"