How to Make a Travel Changing Pad
Hi everyone – this is Brittany from Sew Very Lovely. Today I am bringing you an easy, do it yourself, baby project for a special mom to be in your life.
My sewing journey is tied with my journey into motherhood. After years of light dabbling with my sewing machine, I really dove straight into the craft when my oldest was born. It brought so much joy to learn and experiment with makes just for him. Since I was still rather new to sewing, I made a lot of mental notes about products that I would like to be able to customize in the future.
One of the products that I knew I wanted to create myself was a portable diaper changer. My oldest was consistently in the upper 80th to mid 90th percentile and quickly became too long for his changer. It was also handwash only and a bit on the expensive side. I knew that I could create a diaper changer that would be able to suit my needs, and, in that space, this tutorial was born.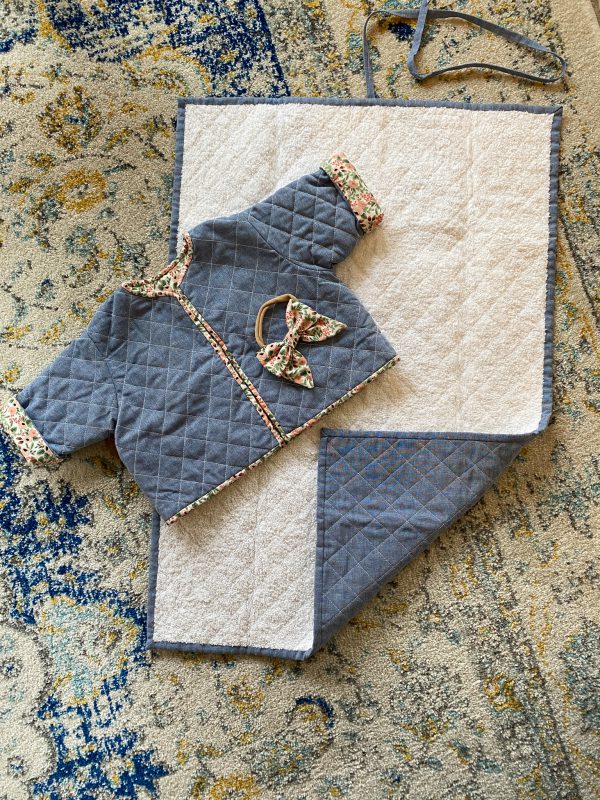 Sew a Travel Changing Pad
A quick note before we get started! This tutorial serves as a foundation and is easy to customize. Feel free to play and experiment with the size, adding batting, adding a button loop instead of a satchel tie, etc. There are so many ways that you truly make this DIY baby project your own!
Materials to Sew a Travel Changing Pad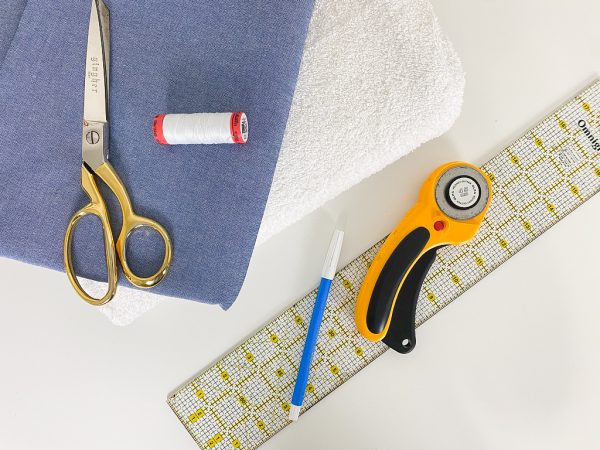 One towel (I used a towel from Target's Room Essentials line)
Fabric backing (one yard)
Quilting ruler
Rotary cutter
Cutting mat
Scissors
Pins
Water-soluble pen
Coordinating thread
Steps to Sew a Travel Changing Pad
Step 1:
Arrange the fabric on your cutting mat and cut a 28×20 rectangle. Do the same for the towel or toweling.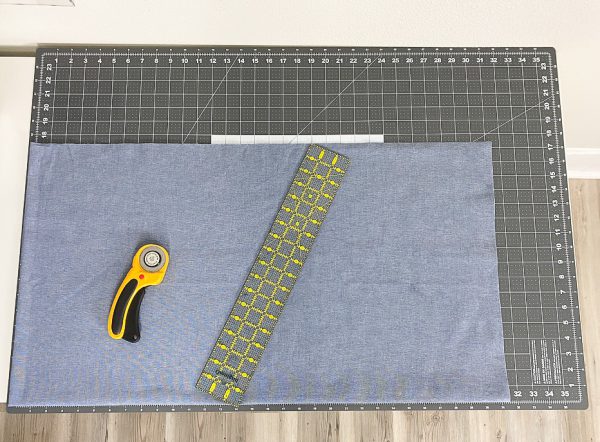 Step 2:
Once you've cut your front and back to size, take the right side of the fabric backing and begin marking 1″ diagonal lines from corner to corner. Begin in the bottom left corner.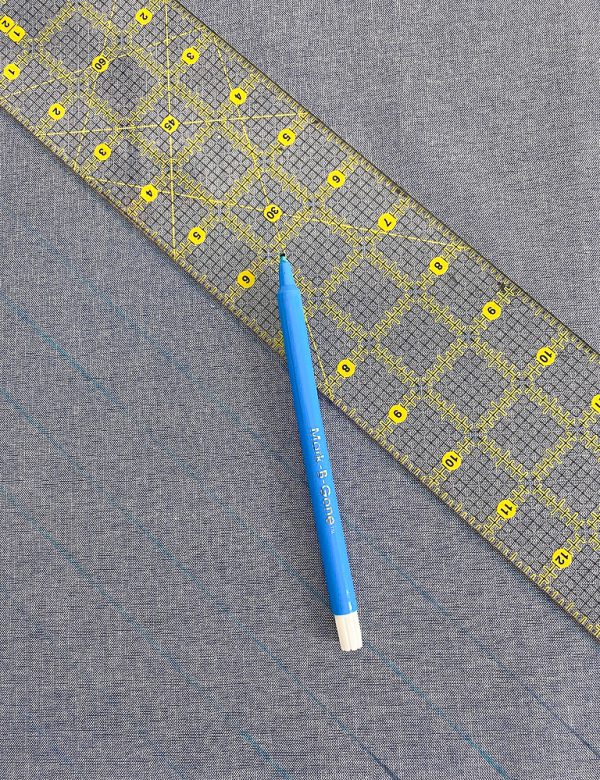 Step 3:
After you've marked your diagonal lines, place the backing on top of the wrong side of the towel piece. Pin in place. Then start topstitching down the lines beginning from the center and moving out to one corner. Repeat on the other side.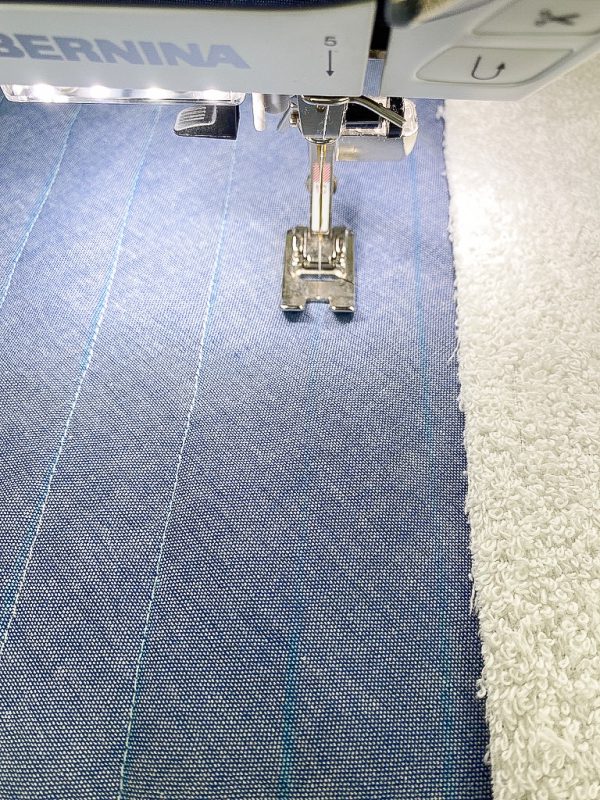 Step 4:
After topstitching the first set of diagonal lines, mark the next set of 1″ diagonal lines. Begin in the bottom right corner. This will create 1″ square boxes.
Step 5:
Topstitch the next set of lines.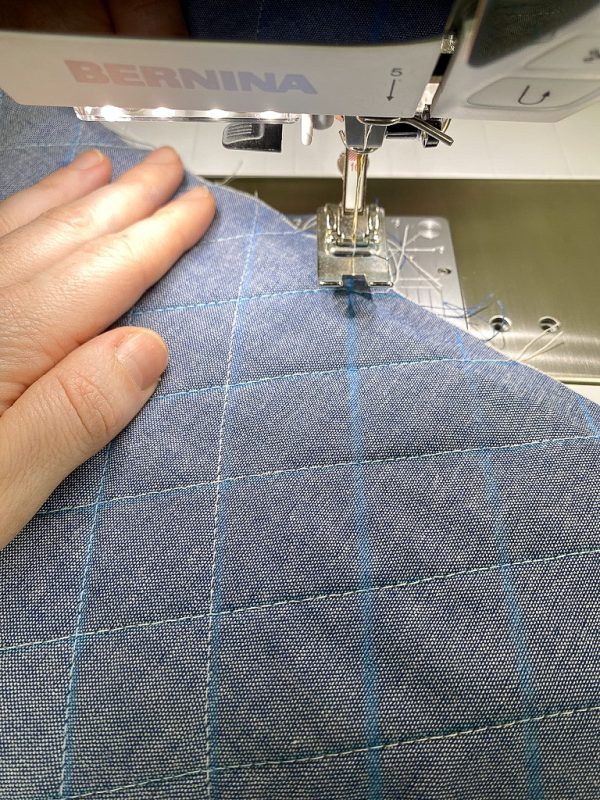 Step 6:
Return the diaper changer to the cutting mat and even out the sides of the changer by trimming with the rotary cutter.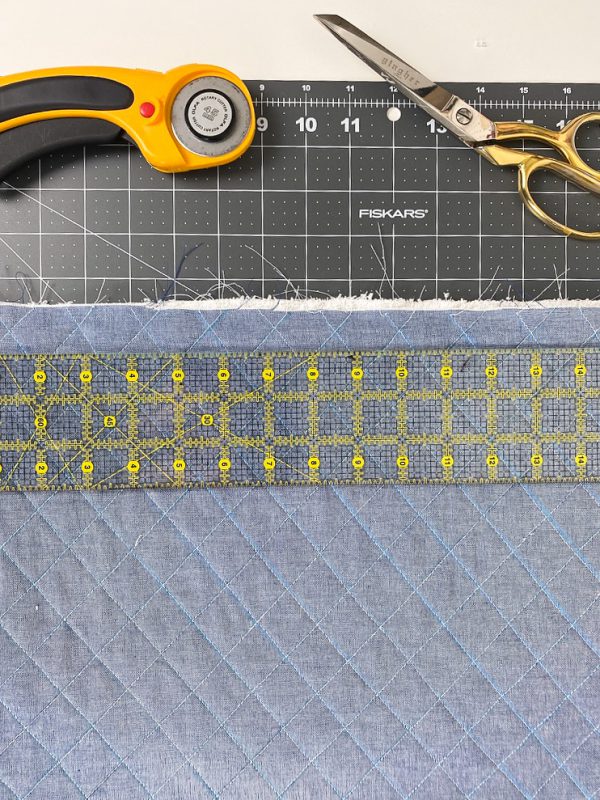 Step 7:
Measure the outside of your diaper changer for the binding and cut 1.5″ strips. Iron the strips in half with the wrong sides facing.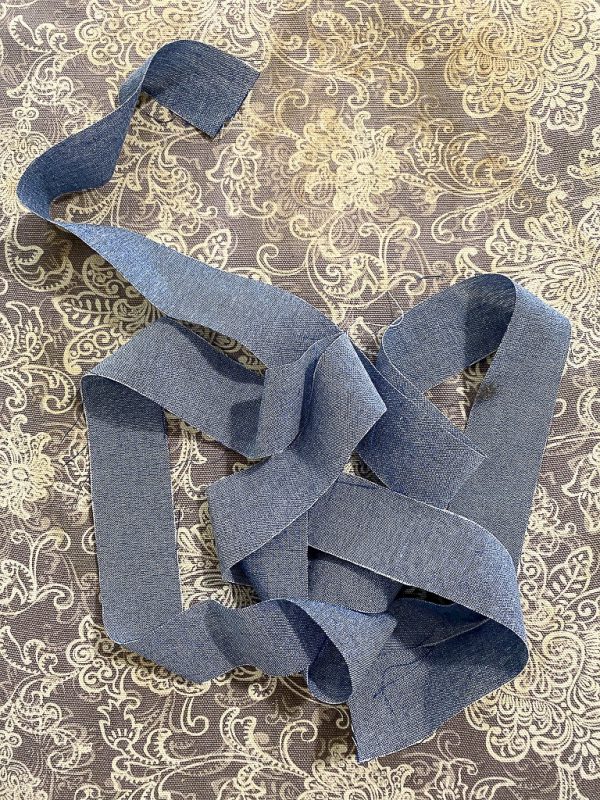 Step 8:
Cut a 1×27″ strip of fabric, iron in half right sides together, and sew with 1/2″ seam allowance leaving an opening at the top to turn right side out. Turn right side out and iron.
Step 9:
Place the strip in the center on the top of the diaper changer. The long side of the strip should face the diaper changer so it doesn't get caught while binding.
Step 10:
Bind the diaper changer.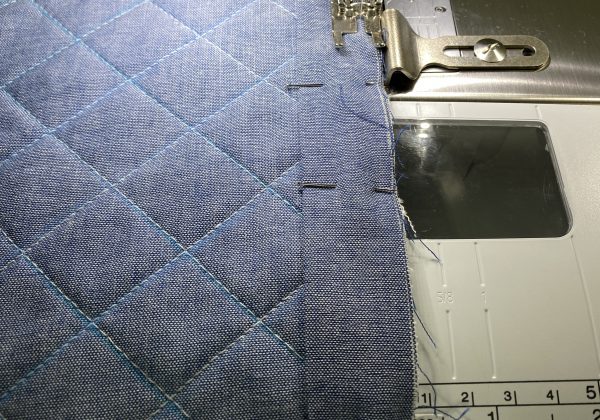 Step 11:
Remove the water-soluble pen. I like to toss mine in the wash on delicate.
Step 12:
Iron and then fold. To fold like a satchel, fold in thirds vertically and then fold the top slightly more than half. Wrap the tie and knot in the front.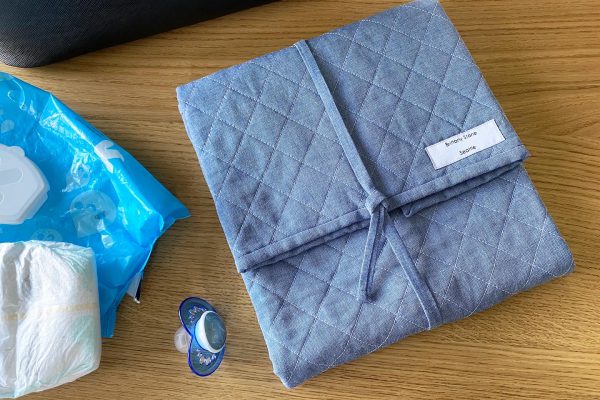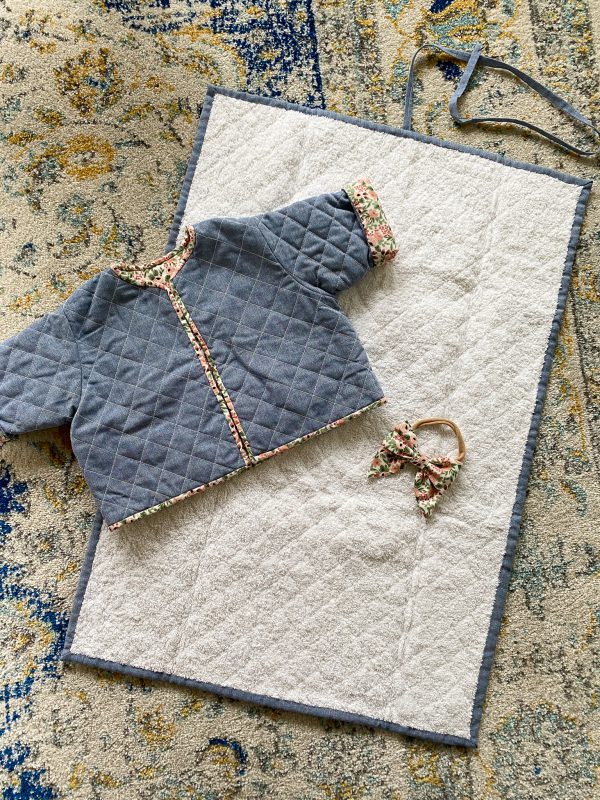 And voila! Now you've completed your very own DIY baby project. I hope that you've all enjoyed this tutorial and has encouraged you to start sewing your own DIY travel changing pad! Don't forget to tag us in what you make—we'd love to see how you bring your creativity to life with this tutorial!
Until next time!
Difficulty level

Beginner

Time to Complete

Evening

Used Material

basic sewing supplies, quilting cotton, toweling

Projects

Accessories, baby changing pad

Seasons

all seasons

Techniques

binding, quilting
Used Products
What you might also like
10 comments on "How to Make a Travel Changing Pad"