Cozy Fall Sewing Projects from WeAllSew
Cozy up with these snug sewing projects and tutorials from WeAllSew. Keep chills at bay with a handmade hat, scarf or wrap, or cozy up on the couch with a new blanket or quilt. Give your bed a comfy makeover with a quick-to-stitch duvet cover and newly stitched pillow cases.
Stay Cozy in Chilly Fall Weather
Make a warm wool beret and be both warm and stylish! Find the free pattern and tutorial to make a Wool Felt Beret here.
This warm blanket scarf features the texture of raw-edge reverse appliqué with knit inspired by artists like Alabama Chanin or Alison Glass. The joy of knit is that it doesn't fray so does not necessarily need a finished edge. Click here to find out how to make the Reverse Appliqué Knit Blanket Scarf.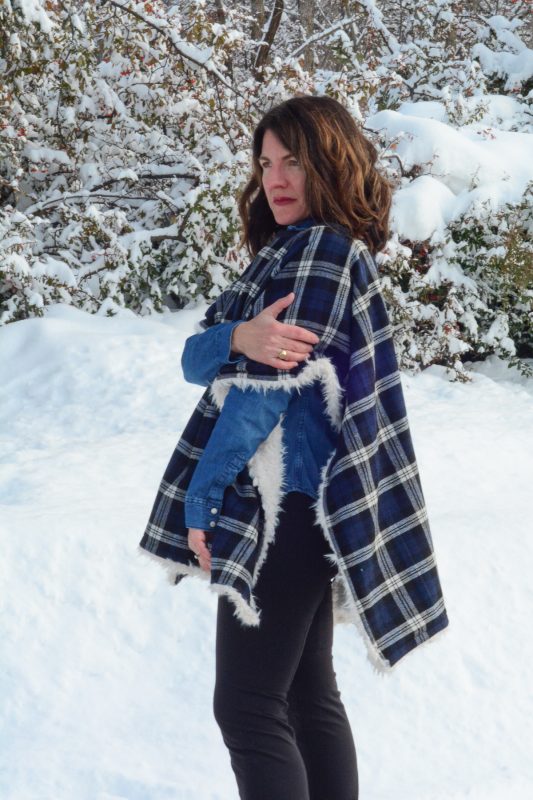 What could be better than cozy wool tartan poncho wrapped around your shoulders? As it turns out, if you line it with warm faux fur, a lined poncho is even better! Find the Faux Fur Lined Tartan Poncho tutorial here.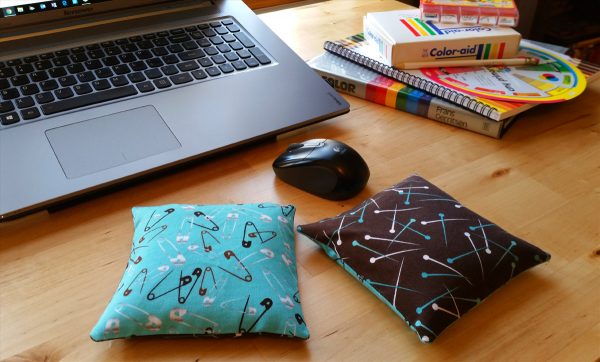 Do you get cold hands while working at your computer? Keep your fingers toasty warm with a pair of Desktop Hand Warmers. These hand warmers also double as a toasty way to keep your hands warm in over-sized coat pockets!
Don't get rid of that old sweater! Here's a fast & easy way to make a custom beanie hat from your favorite old sweaters. You can substitute a sweater for any knit fabric or garment with generous stretch and soft hand feel. This is a great way to upcycle any knits in your closet that may be damaged beyond repair! Click here to find the tutorial.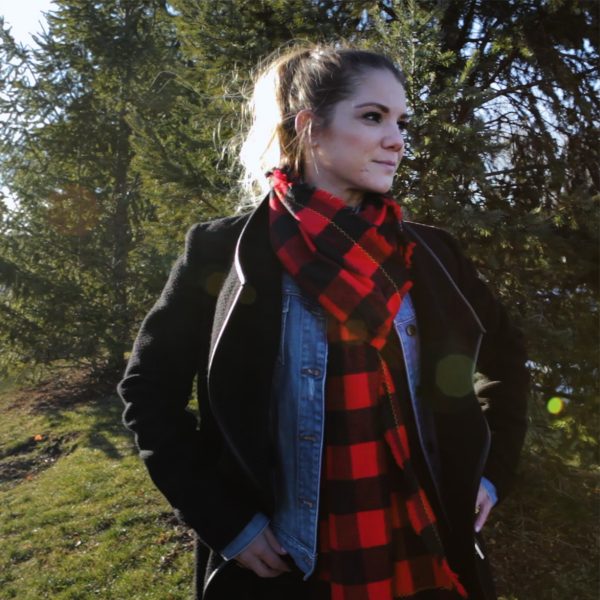 Learn how to make a Buffalo Plaid Scarf, aka blanket scarf. This trendy accessory is a great companion for all seasons, whether to keep you warm during chilly days or cozy when cool air conditioning is around you.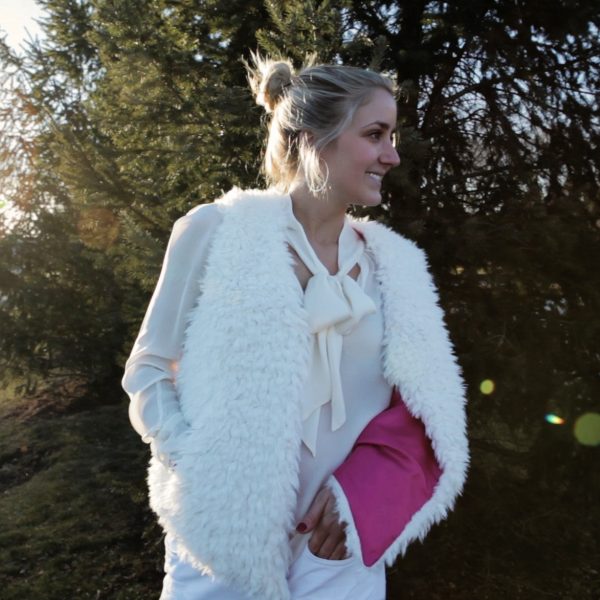 Pop this fur-ocious vest over a t-shirt, blouse, or sweater for an extra bit of warmth – the Faux Fur Vest is an accessory that can work for many different occasions.
Need a big boost to get warm? Make a large, handmade heating pad that pops in the microwave to warm your cold feet! Learn how to make Handmade Heating Pads here.
Cozy-Up On The Couch
You'll never find a faster-to-sew blanket than this! Use favorite patterns and colors of fleece to make this Scrappy Fleece Blanket.
Stitching up this comfy blanket from t-shirts couldn't be easier using your overlocker! Find out how tho make a simple T-Shirt Quilt with this tutorial.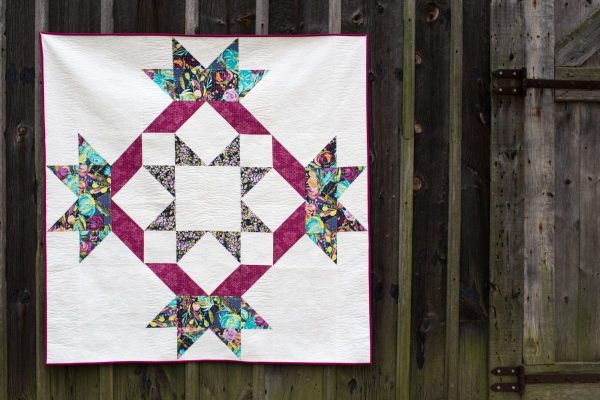 Big-block quilts go together quickly! Follow along to learn how to make the Radiant Splendor Supersized Quilt here, find out how to supersize your favorite quilt block here, or check out our other supersized block quilt, the Union Square Big Block here.
Keep Baby Cozy Warm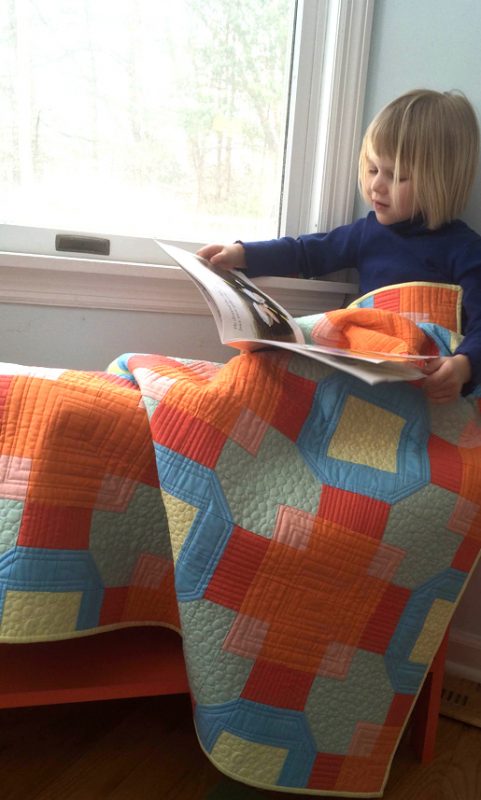 The Star Crossed quilt blends bright colors with a fun pattern made with a single block that's easy to make. Click here to find the Star Crossed quilt tutorial.
This patchwork quilt is made for a very special baby and includes a super soft backing of Minky fabric. Don't be afraid of working with stretchy, fuzzy Minky fabric when you learn these tips in the Minky-Backed Patchwork Baby Quilt tutorial.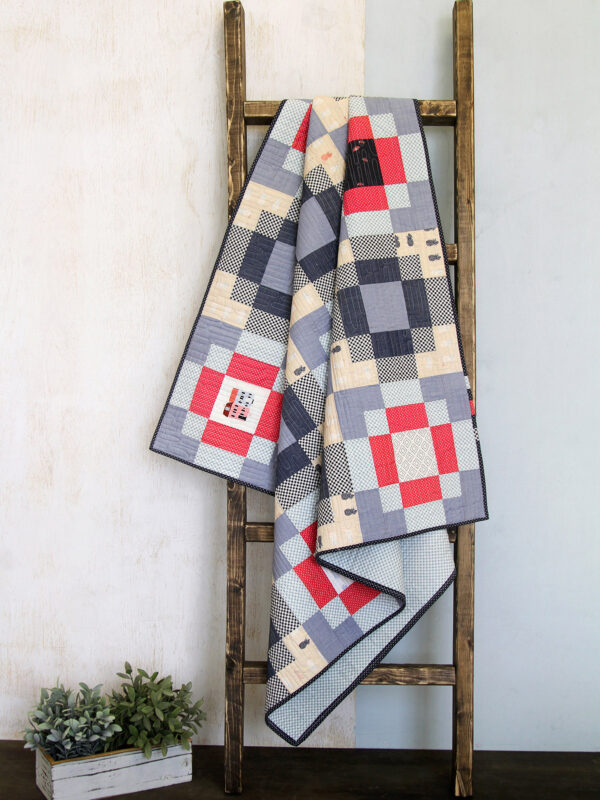 This fun quilt utilizes the strip piecing technique for a quick finish! Find out how to make the Checkered Streets Baby Quilt here.
Make Your Bed Cozy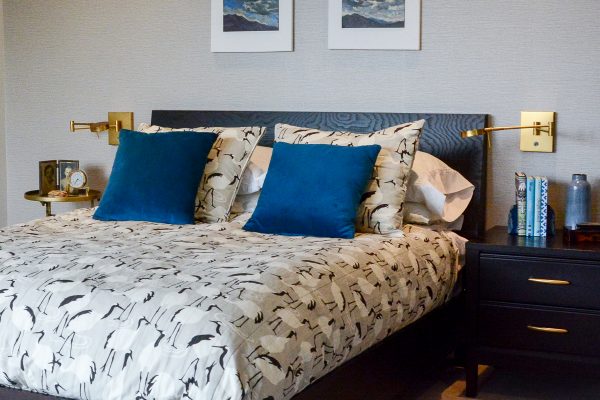 The simple channel stitched quilt may not be the most ambitious of quilting projects, but it is a perfectly clean-lined and tailored way to finish a modern bed. The simple parallel quilting lines create texture without a lot of fussiness so you can indulge in a bold fabric choice. Learn How to Sew a Channel Stitched Quilt here.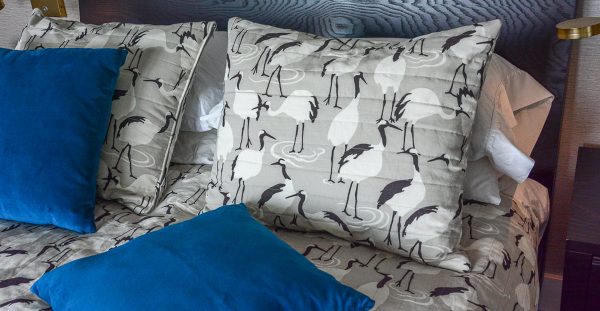 Make a simple and modern pillow to match your channel stitched bed quilt using this tutorial. The overall look is a nicely matched bed set that's definitely inviting and cozy!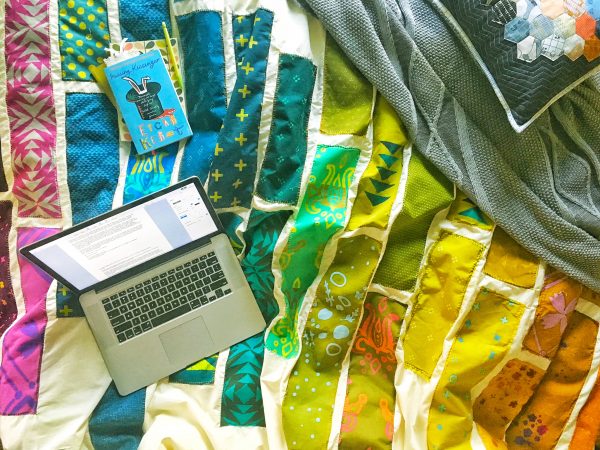 Give your bed a whole new look by stitching a duvet cover. You can put together this super easy duvet in a day tutorial. It's the perfect weekend project to breathe new life into your bedding.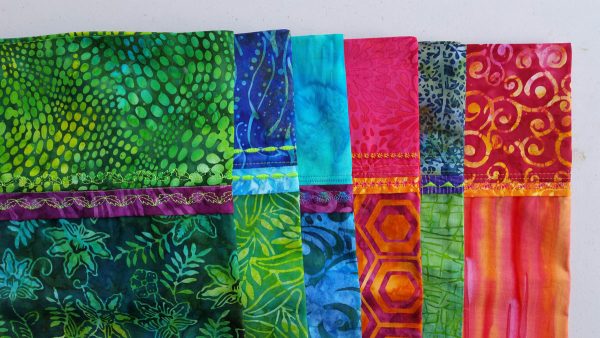 Create coordinating pillowcases for your newly-stitch duvet cover! Use this simple tutorial to make your own Decorative Pillow Cases.
Difficulty level

Beginner

Time to Complete

Weekend

Projects

baby blanket, baby quilt, blanket, fashion, hat, home décor, scarfs

Seasons

fall
What you might also like