Fun Back-to-School Sewing Projects from WeAllSew
As summer break comes to an end, it's time to get ready to head back to school! Grab all of those classroom supplies, and get organized with pencil pouches, totes, and backpacks to keep them organized.  And don't forget the lunch box! Send your kids back to school in style with these fun projects and tutorials.
And, don't forget to enter our back-to-school giveaway full of goodies to help you kick off the school year!
Reusable Sandwich Bag
Thinking about going back to school isn't the most exciting through, but you can add some fun and excitement with these reusable sandwich and snack wraps.
Lunch Money Wallet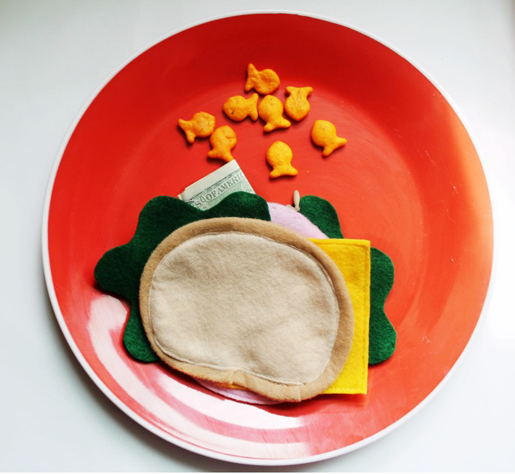 No napkins are required when you send your kids off to school with this sandwich. Instead of packing lunch, stow lunch money in this fun and easy bologna sandwich wallet.
Leather-trimmed Laptop Case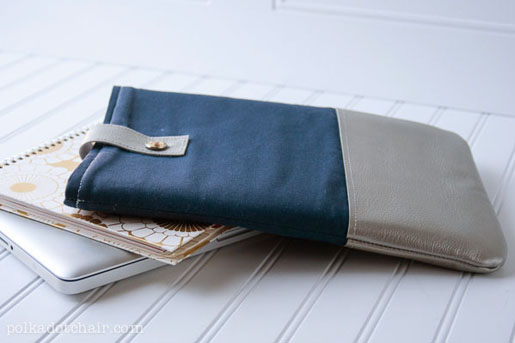 Laptops and tablets are must-have tools for today's students, and a custom-made case can help protect your investment. This handmade laptop protector includes leather (or faux leather) trim for a classy touch.
Library Book Tote Bag
It's easy to see what this sweet tote is for, it's spelled out right on the front! This stylish library book tote bag is perfect for back to school. Plus, there is a bonus matching pencil case that you can create as well!
Hexie Block Zip Pouch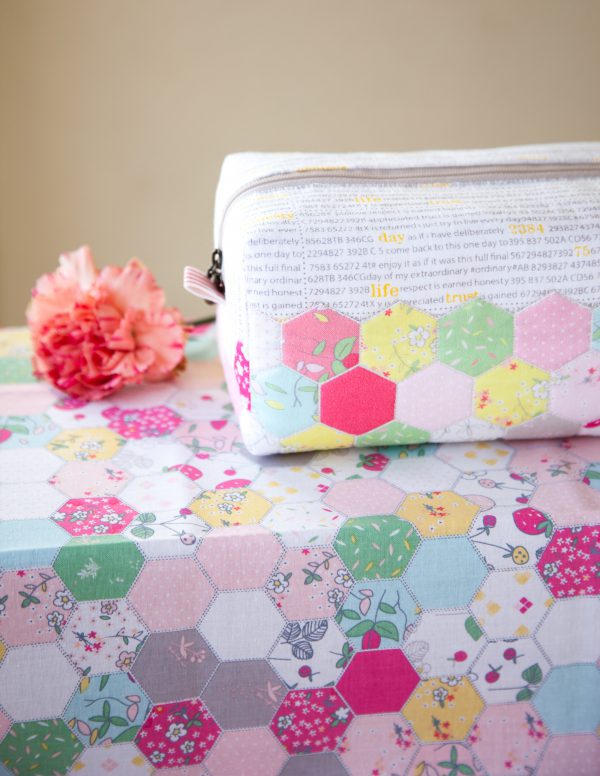 This hexie block zip pouch is large enough to hold all kinds of school supplies. Sew it up quickly with a hexagon paper-pieced cheater fabric!
Mini Coin Purse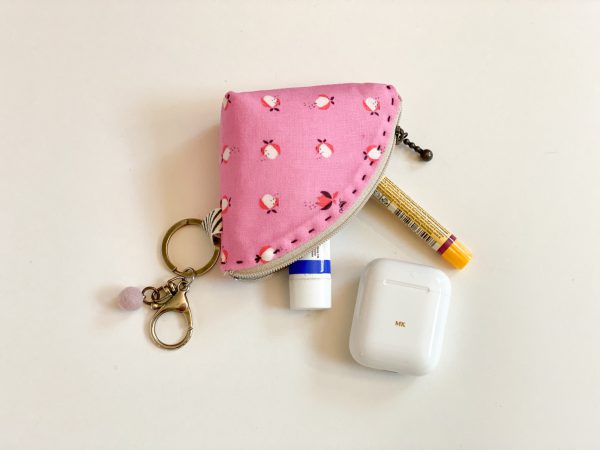 The mini coin purse is perfect to carry those small must-have back-to-school items, like hand sanitizer or chapstick. Add a clip and easily hook it to a backpack or keychain!
Pencil Rolls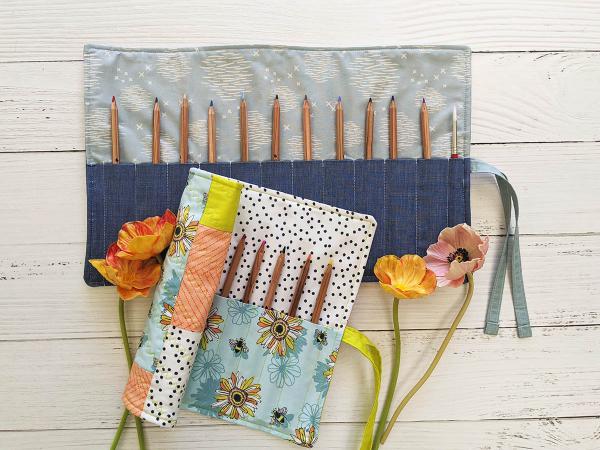 These back-to-school pencil rolls are perfect to help keep school supplies organized, and they are quick and easy to sew up, too! Fill it with colored pencils or other writing utensils. These rolls are great for everyday use.
Composition Notebook Cover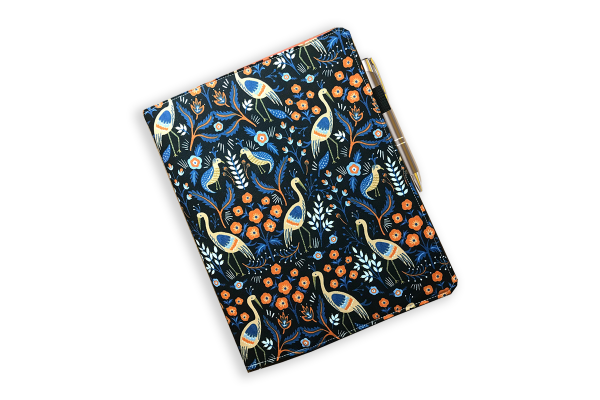 Notebooks are great for note-taking and keeping track of to-do lists. Add an extra creative touch by adding a personalized composition notebook cover!
Binder Cover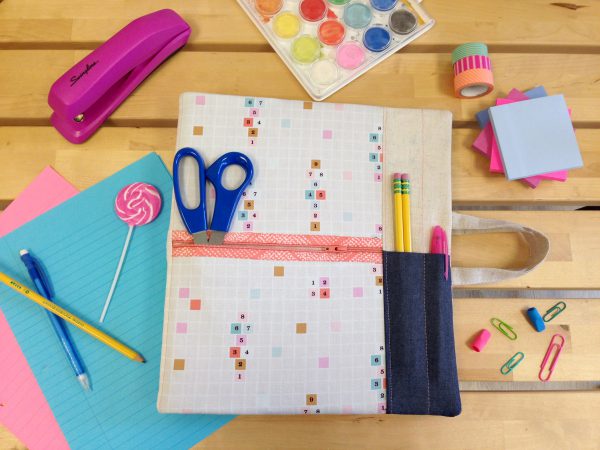 Keep all those little supplies in order with this custom school binder cover complete with a zip pouch and pencil holder.
Zipper Binder Pencil Pouch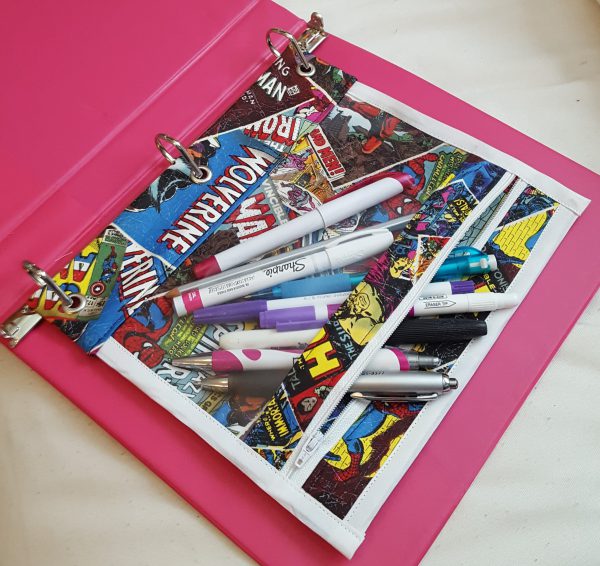 Get ready for back to school by whipping up one of these easy-to-sew zipper binder pencil pouches. This pouch has plenty of room to hold all the essentials and can be slipped inside a 3-ring binder so that nothing falls out of place.
Machine Embroidery Appliqués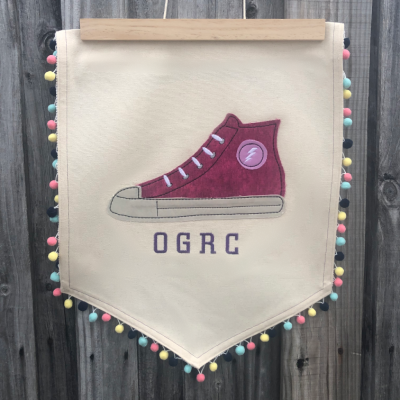 Spruce up some back-to-school gear in a flash with machine embroidery appliqués from OESD! Adding details to ready-to-wear clothes or store-bought backpacks and bags is an awesome way to create something unique while saving time.
Seasons

Back to School
What you might also like
697 comments on "Fun Back-to-School Sewing Projects from WeAllSew"