The Egg Sisters talk about C2E2 with BERNINA
What is C2E2? It stands for Chicago Comic and Entertainment Expo. It is a fan convention dedicated to comics, pop culture, graphic novels, anime, manga, video games, toys, movies, and television. It's a gathering place for people to share their love of whatever fandoms they are into.
One way to express your geeky adoration is through something called Cosplay. This is the practice of dressing up as a character from a movie, book, video game etc. As you can see costuming fits perfectly into convention culture. These creative people spend months posting their work-in-progress photos online up until the convention. When the weekend of the con is finally at hand, everyone gets to see each other's hard work up close and talk shop on how they did it.
C2E2 also happens to be the final round of the largest international cosplay competition, The Crown Championship of Cosplay. The competition features regional cosplay champions from around the world including the United States, Australia, China, Austria, Singapore, Indonesia, India, Korea, France, the UK, and South Africa.
So who exactly are The Egg Sisters?
Courtney and Dana are two sisters from Chicago, IL who enjoy making creature-type costumes with an emphasis on SFX, prop work, armor building, and costume design. We bring our builds to life through the use of diverse materials, intricate detail work, and a whole lot of trial and error. Each project we approach as an opportunity to try out new tools and learn new techniques. We go to C2E2 almost every year and try to get involved when we can.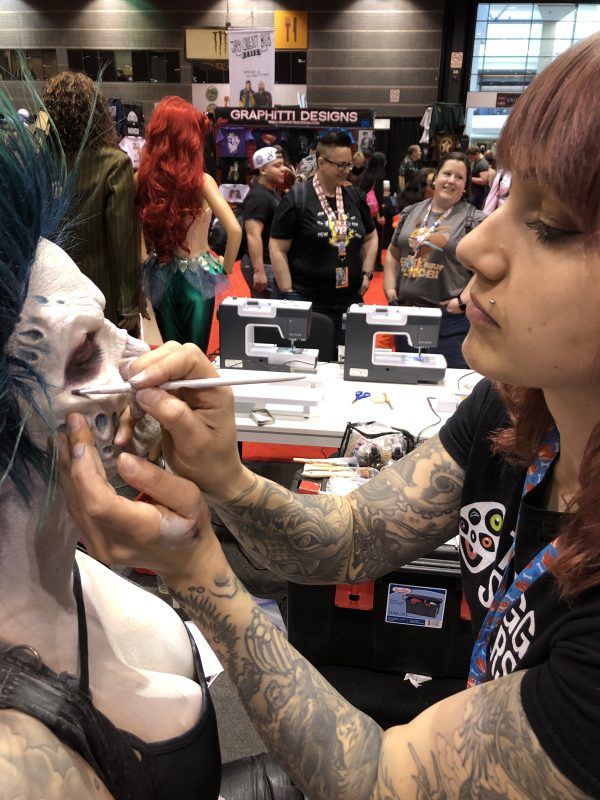 Let us walk you through what a weekend might be like for a cosplayer at C2E2!
Friday
On our first day at C2E2, we jumped right into our Prop Shop Talk QA panel by Sheprop. Sheprop is a forum for women and LGBTQIA+ propmakers, costume designers, SFX artists and cosplayers of all skill levels. Their goals are to empower, educate, and encourage artists and to learn and grow together. We covered a wide array of topics from favorite tools, shop safety, to thoughts on cultural appropriation and mansplaining.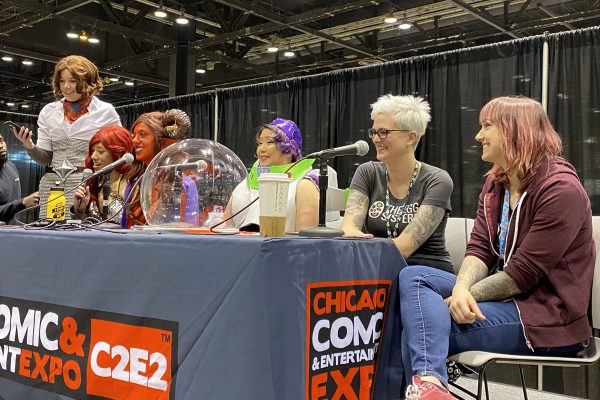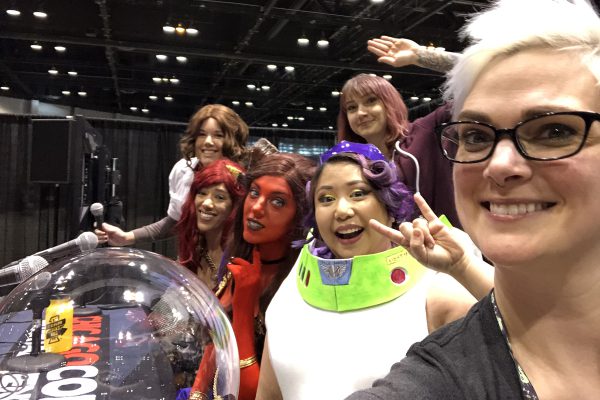 Saturday
We got up early to head over to the BERNINA booth, hosted by Gayle Schliemann of BERNINA of Naperville. She was kind enough to let us showcase our Zandalari Troll from the game, World of Warcraft on their devilishly handsome male mannequin. This costume was sewn with the BERNINA Activa 210 and won first place in its category at Blizzcon 2018 in Anaheim, CA.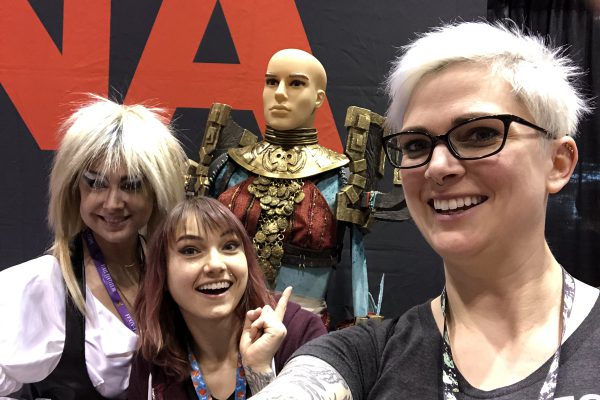 We also arranged to do a live 5-6 hour special effects makeup demo of our Undead Rogue character, from the game World of Warcraft. We got straight to work setting up all our makeup and adhesive supplies while trying not to get in the way of all the shiny new sewing machines around for demonstrations. The transformation began with applying a custom foam latex appliance on Dana. Once that was adhered, Courtney needed to blend all the seams into her skin. After that she applied the base makeup with an airbrush over her face and neck. To add depth to the makeup, details were created with cream based makeup and alcohol paints. During the process, various people stopped by to ask questions and take pictures together.
You may have even seen our BERNINA USA Instagram story takeover throughout the day!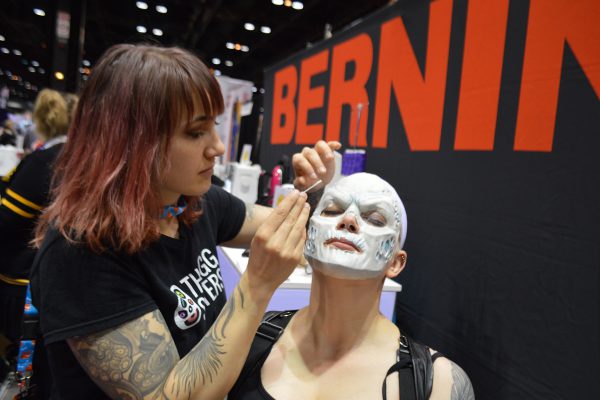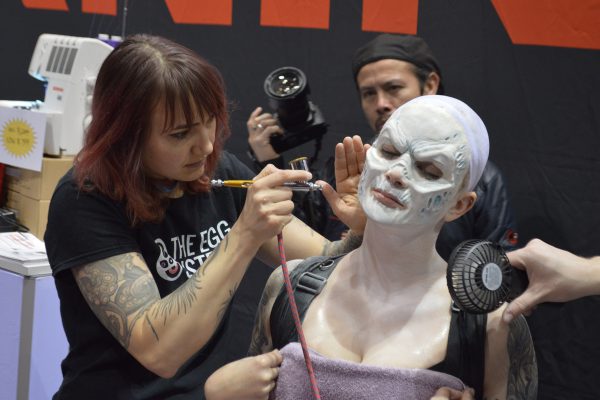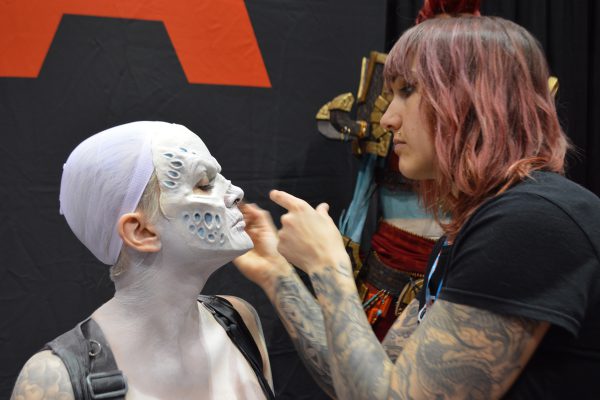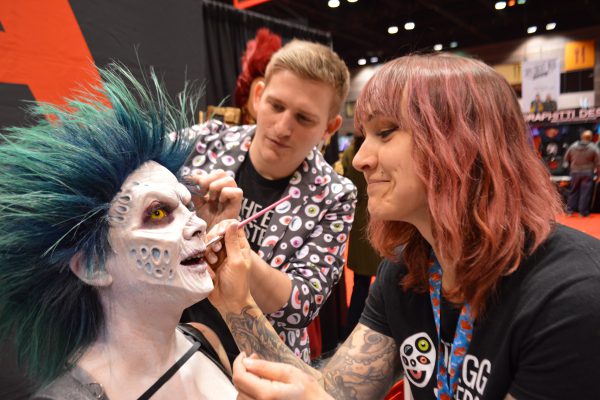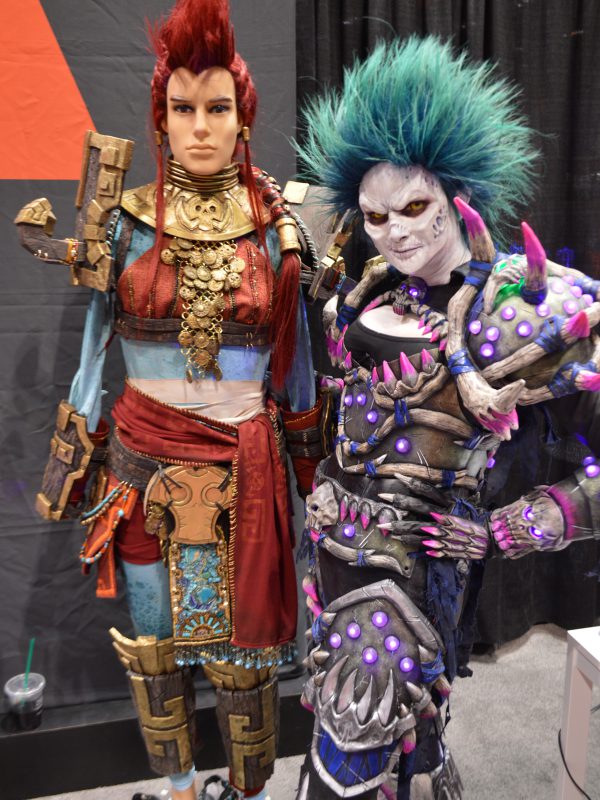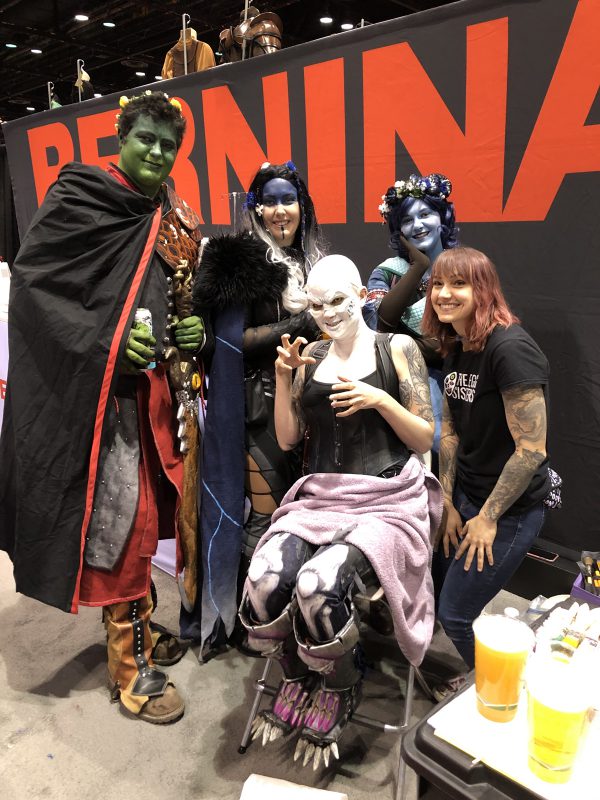 Thanks to BERNINA and Tyler Rabel who tipped off the Chicago Tribune. They swung by for an interview and took some photos. After such a whirlwind weekend it was exciting to see ourselves on the cover of the entertainment section of the Chicago Tribune that following Monday. Phew!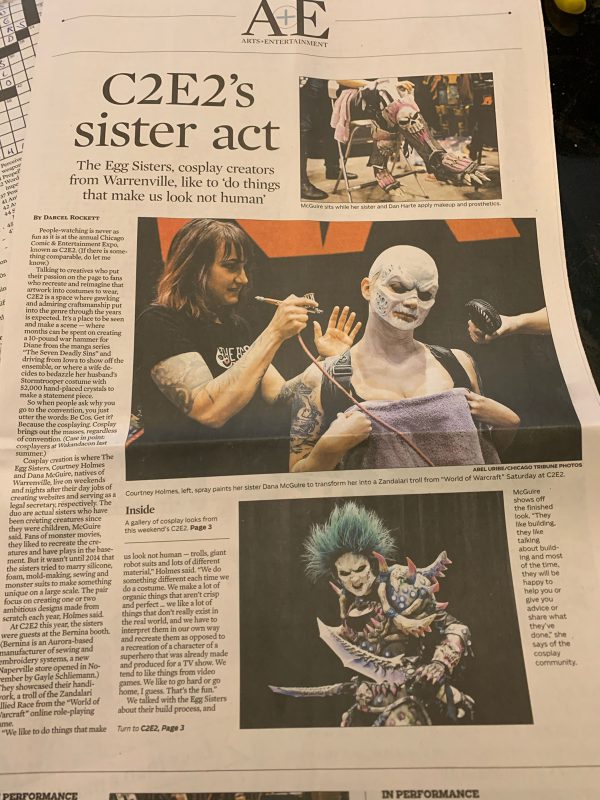 Sunday
We decided to go out as humans and check out the con a bit. One of our favorite areas of C2E2 is the artist alley. Here you get to meet local artists and see their unique creations.  At the end of the day we stopped back over at the BERNINA booth. We picked up our troll and said our goodbyes. However, we won't be apart for long because we will be going back to Gayle's shop soon to take her Fear no Fabric class at her shop in Naperville!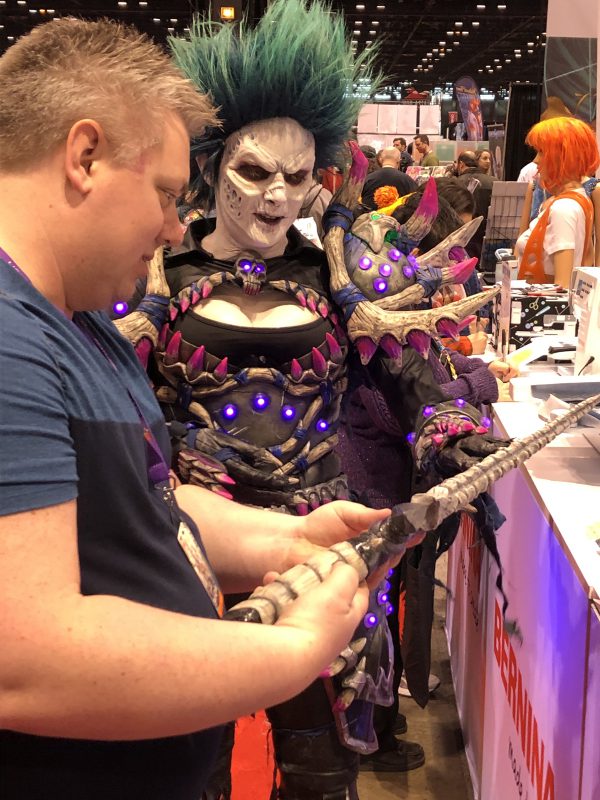 So we begin this year honored to be BERNINA ambassadors. We will be using our new B 435 sewing machine to share all kinds of creations here and on our social media. Keep an eye out for tutorials and interesting cosplay happenings!
Projects

Lifestyle

Techniques

sewing
Used Products
What you might also like
One comment on "The Egg Sisters talk about C2E2 with BERNINA"