Free-motion Quilted Eggs in a Basket
Let's get crackin' and decorate eggs! No messy dyes. No spilled teacups! Create a gorgeous table runner or set of napkins for your spring table with the adorable, Eggs in a Basket free motion quilting motif!
I'm Lori Kennedy from Lori Kennedy Quilts and I'm back with another free motion quilting motif. The Egg in the Basket motif is a great pattern to let your creativity shine. Embellish your eggs with loops and lines or design your own patterns. For egg-stra special eggs, stitch with variegated, heavy weight thread for a marbleized effect. For even more fun, add the Baby Chicks motif or the Bunny FMQ pattern in between the baskets.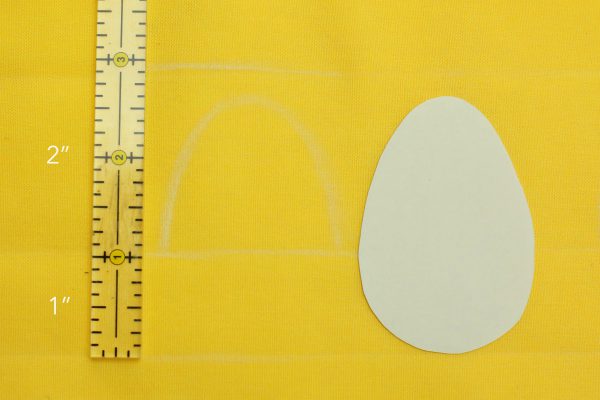 For uniform egg shapes, create a paper pattern and trace the shape with chalk onto the border before stitching.
Divide the border into thirds and mark horizontal guidelines. The basket will fill the bottom 1/3 easteaster egg, er egg, of the pattern and the egg will fill the top two thirds.
Trace several eggs along the border.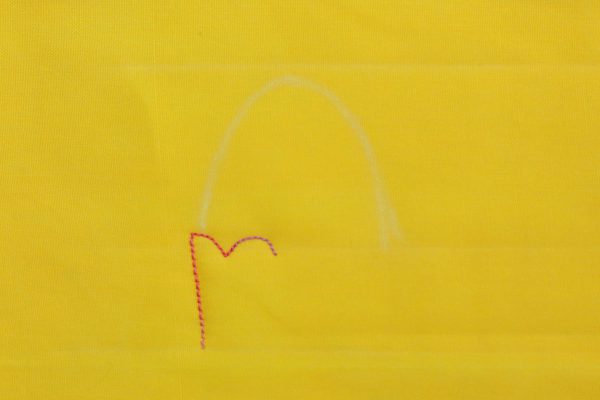 Begin stitching on the bottom line. Stitch a vertical line to the middle line. Add a half scallop and then full scallops along the middle guideline.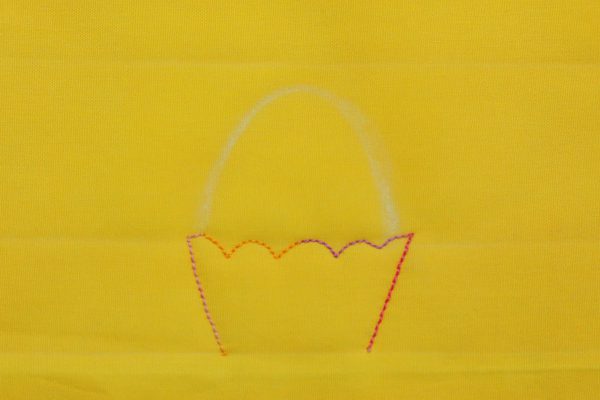 Stitch three full scallops and another half scallop. Stitch to the bottom line.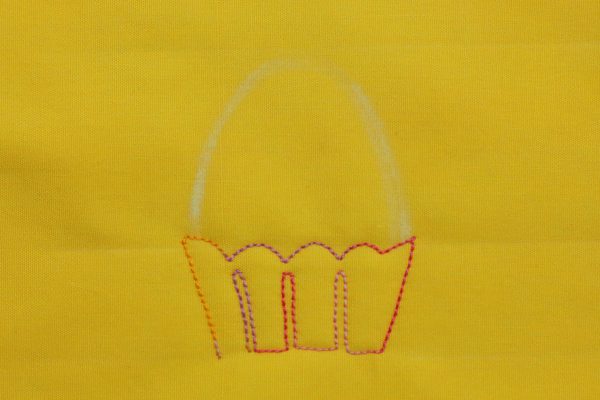 Stitch along the bottom guideline from right to left. Add echo stitched vertical lines to embellish the basket.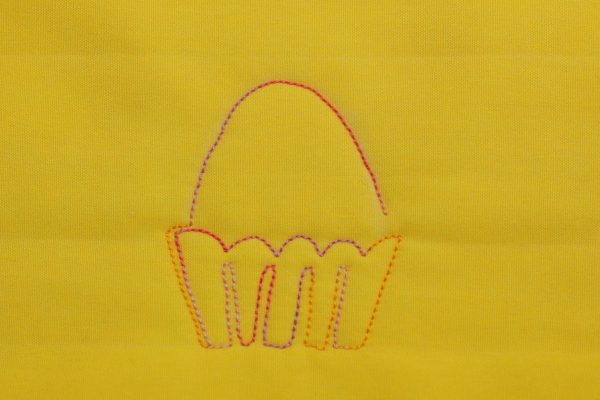 Closely echo stitch the left side of the basket. Stitch along the traced egg line.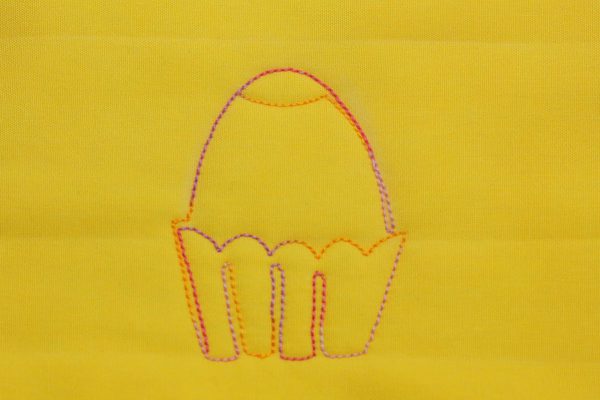 Closely echo stitch the right side of the egg. At the top of the egg, stitch a curved line from right to left.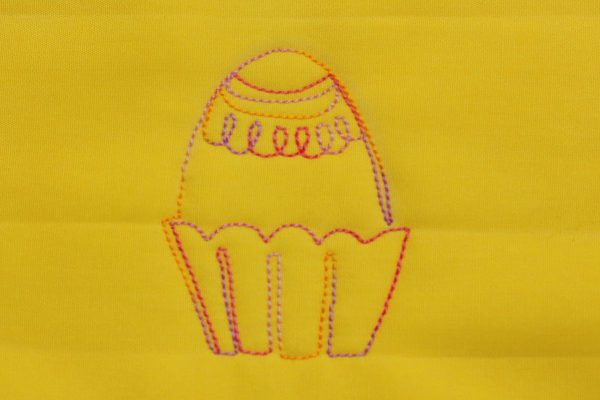 Echo stitch the curved line twice, ending on the left side. Add a row of loops.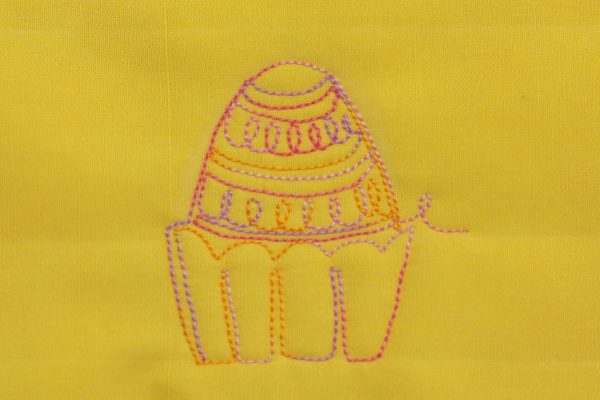 Add another set of curved and loops to fill the egg. Stitch a small loop to begin the next motif in the row.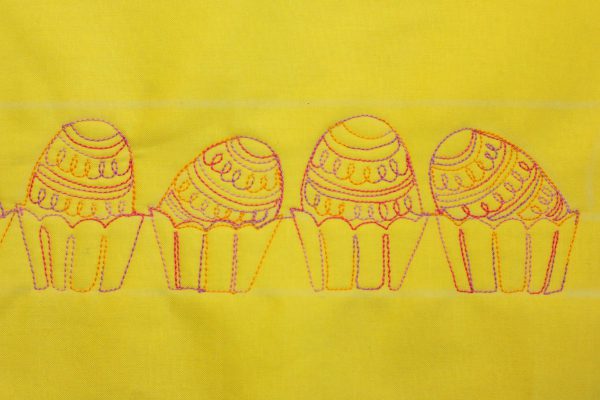 The eggs can be tilted at different angles to create a more interesting border!
Hippity-hoppity! Happy Stitching!
Lori
For more Spring motifs and whimsical designs, check out my books at LoriKennedyShop!
Difficulty level

Beginner

Time to Complete

Evening

Used Material

basic sewing supplies, coordinating thread, cotton fabric

Seasons

Easter, Spring

Techniques

free-motion quilting, quilting
Used Products
What you might also like