How to Free-motion Quilt Chicks
How to Free-motion Quilt a Baby Chicks Motif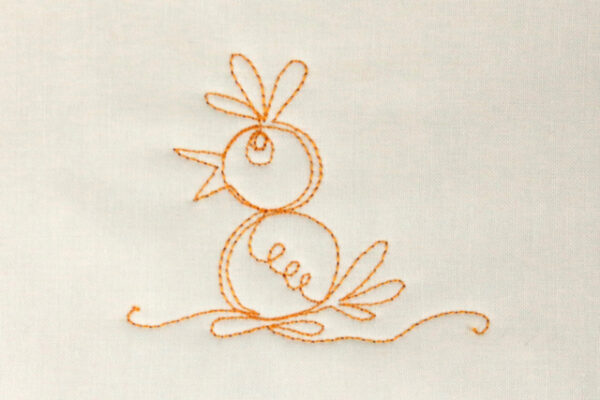 Happy Spring, machine quilting fans! I am Lori Kennedy from LoriKennedyQuilts.com. They say you can't count your chickens before they're hatched, but you can count on the baby chicks motif to add charm to your next quilt! Stitch one baby chick in the center of a square block or stitch a row of chicks to create a fun border. For a more whimsical design, add a few flowers and an eggshell or two. Doodle the motif several times to develop the muscle memory for smoother stitching and to determine the best scale for the chicks in your project!
Machine Set up for Free-motion Quilting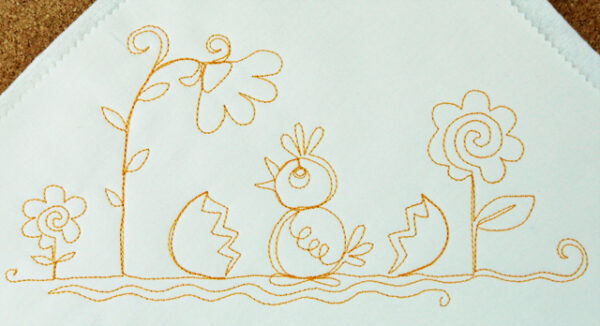 For this project, I used my BERNINA 770 QE. First, I attached a single hole throat plate and the #24 Free-motion Embroidery foot and lowered the feed dogs. Next, I inserted a size 90 Topstitch needle and threaded my machine with 28wt cotton thread on top and 50 wt cotton thread in the bobbin. For more information on how to set up your machine for free motion quilting, check out Twelve Steps to Free Motion Quilting.
Free-motion Stitching the Baby Chicks Motif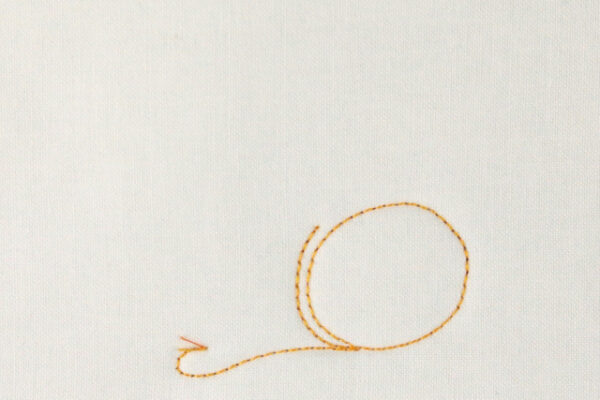 Begin by stitching a clockwise circle. Closely echo stitch the left side of the first circle.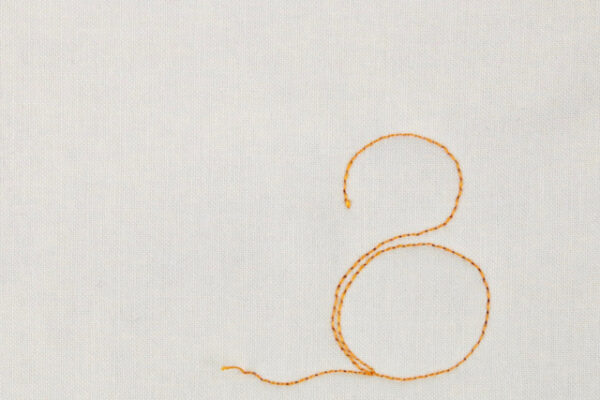 At the top of the first circle, stitch a counter-clockwise circle.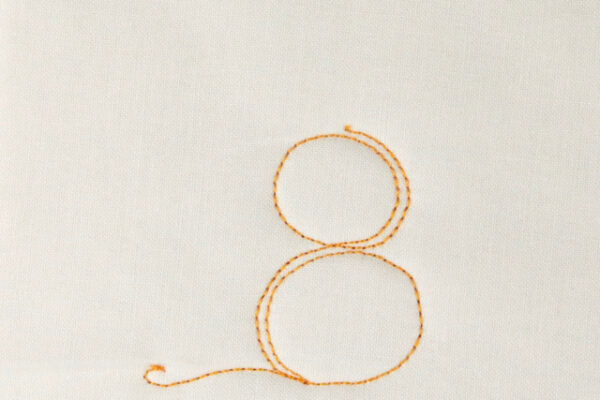 Complete the second circle, and closely echo stitch the right side, stopping on top of the circle.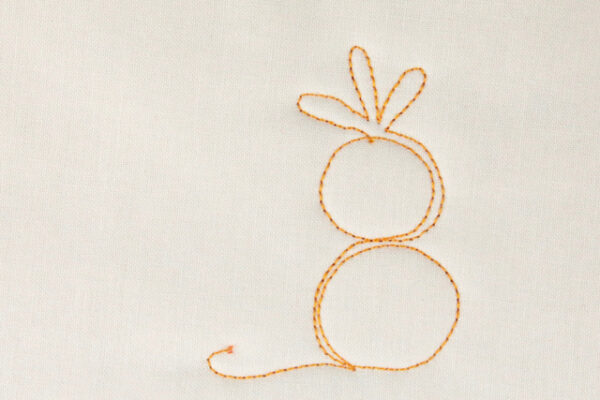 Add three small loops.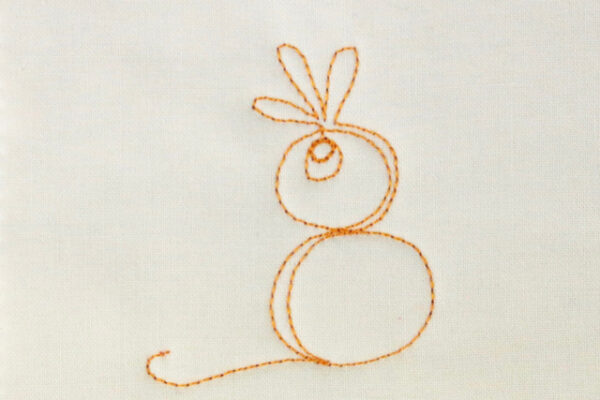 Stitch into the center of the top circle and add a large oval and a small circle within it. Double stitch the small circle to accentuate the eye.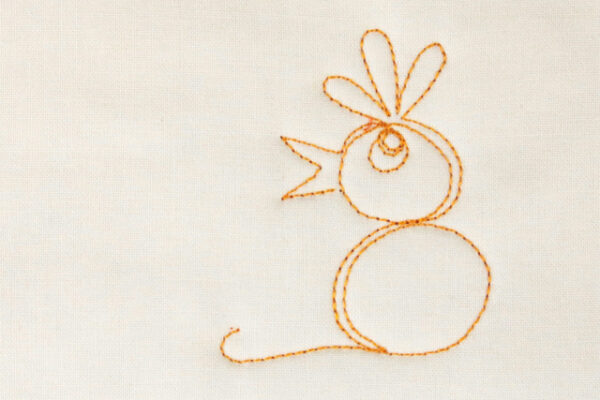 Closely echo stitch (or stitch on top of the previous stitches) the left side of the circle for 3-4 stitches, then add two triangles to create the beak.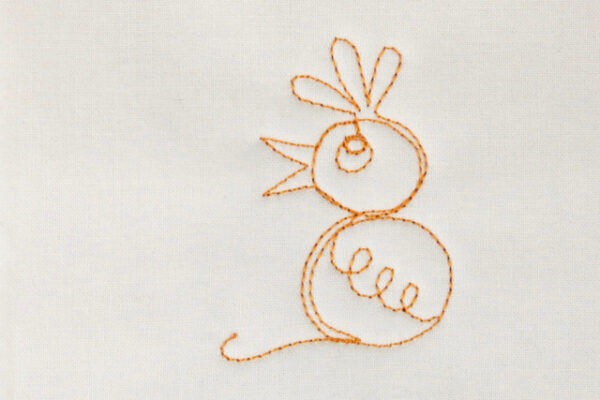 Stitch below the beak, then add a loopy line through the center of the chick's body.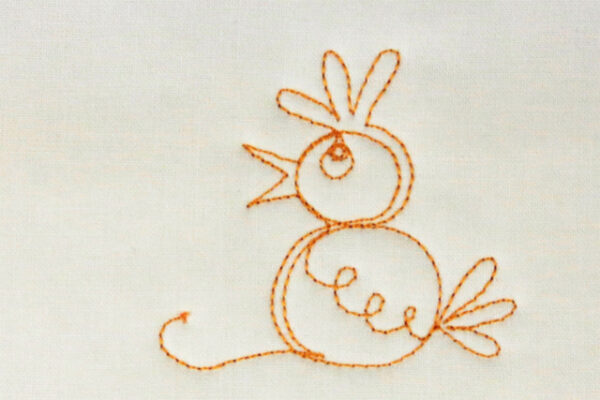 Add three loops on the right side.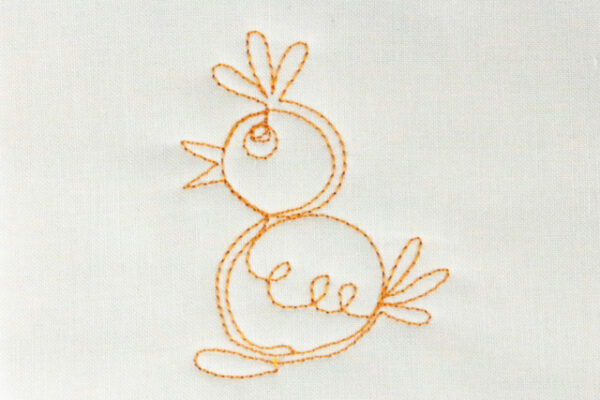 Optional-Add a loop for the front foot.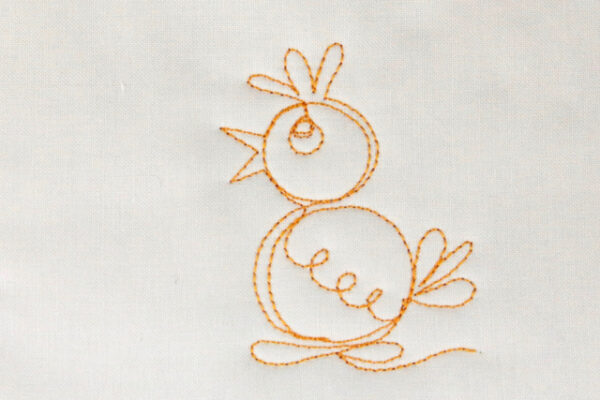 Optional-Add a loop for the back foot, and stitch underneath the chick to begin the next motif.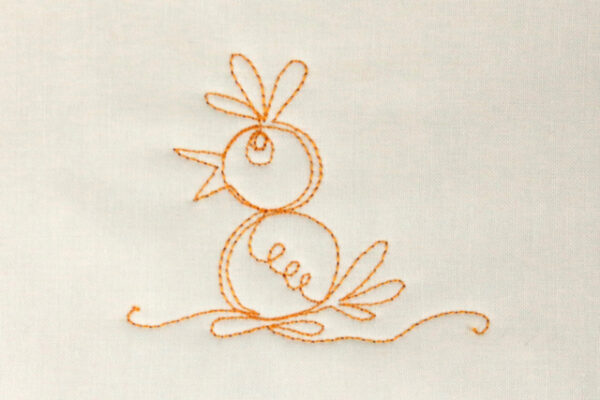 Quack! Quack! Are YOU my Mother?
Please Join me!
For more free-motion machine quilting motifs, tips and inspiration be sure to follow me at LoriKennedyQuilts.com and on Instagram at LoriKennedyQuilts.
Difficulty level

Beginner

Time to Complete

Evening

Used Material

28 wt thread, 50 wt cotton thread, thread, topstitch 90/14 needle

Seasons

Spring
Used Products
What you might also like