How to Free-motion Quilt Scalloped Hearts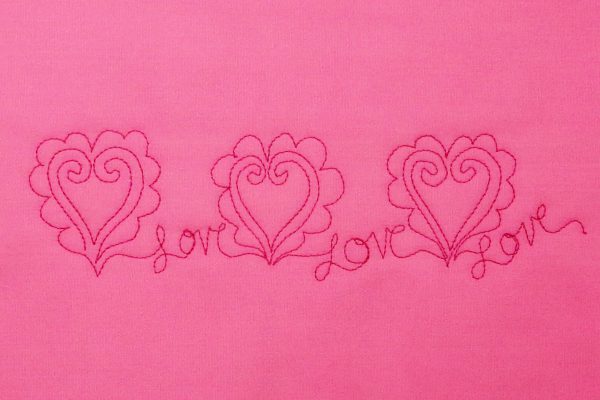 Add a little LOVE to your quilts with the Scalloped Hearts quilting motif. This sweet motif can be stitched in the center of a square block or try the variations to create horizontal and vertical borders. Combine all three for a quilt your sweethearts are sure to love!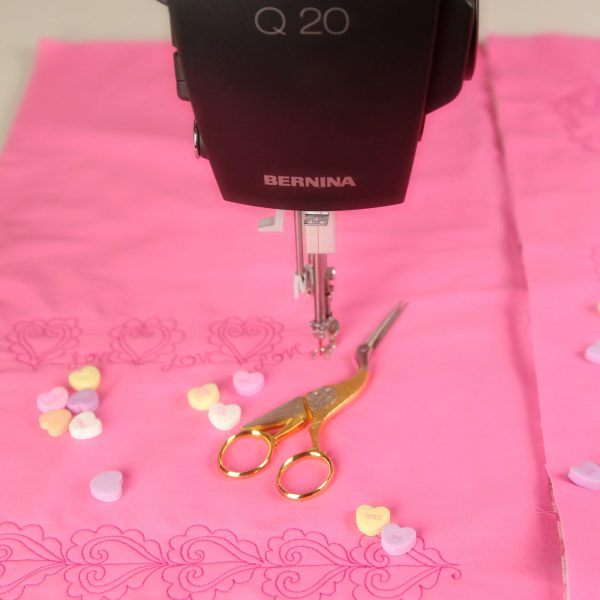 I'm Lori Kennedy of Lori Kennedy Quilts and my passion is machine quilting. Most of my quilting is stitched on the fabulous sit-down long arm, BERNINA Q 20. I love the huge space to maneuver my quilts easily. I also LOVE to teach quilters new motifs to add personality to their quilts. Stitch fun motifs like the Scalloped Heart to make your quilts more enjoyable to make and more exciting to receive!
Before you start, be sure to doodle the motifs until you can draw the pattern without thinking. Once you're at your sewing machine, you'll have one less thing to think about and your stitching line will be smoother.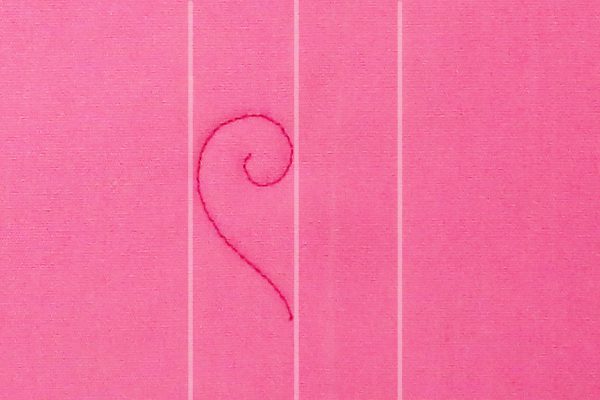 Begin by drawing three vertical lines, equidistant apart. Begin stitching on the center line. Taper slightly along the center line, then stitch to the left line and curl around, sweeping the center line.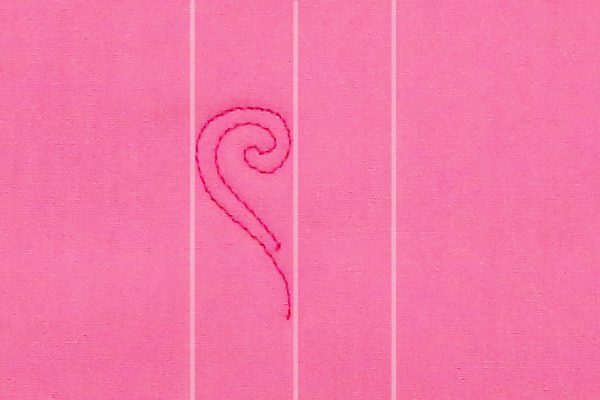 Reverse directions and echo stitch on the inside of the curl. Taper to the center line.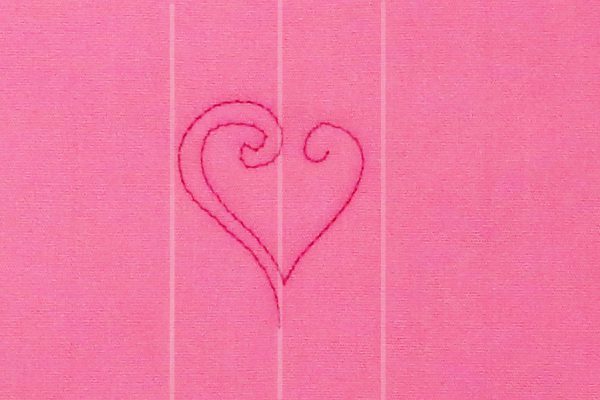 For the right side of the heart, we will stitch the inside curl first. Taper slightly, then stitch a small curl. Leave a space on the right side as you begin the curl and on the center line as you complete the curl.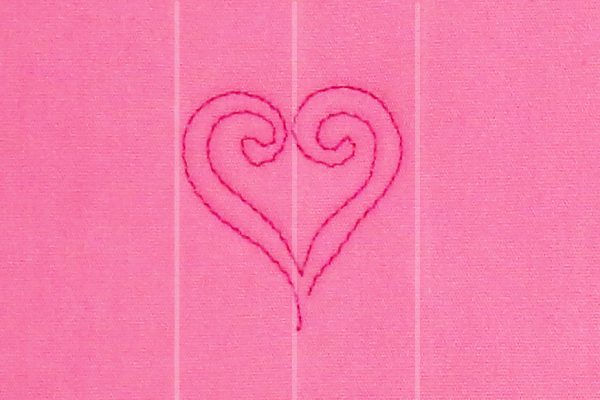 Reverse direction and echo stitch the outside of the right curl, then taper to the center line. For a plain, though pretty, heart you may stop here to complete the motif.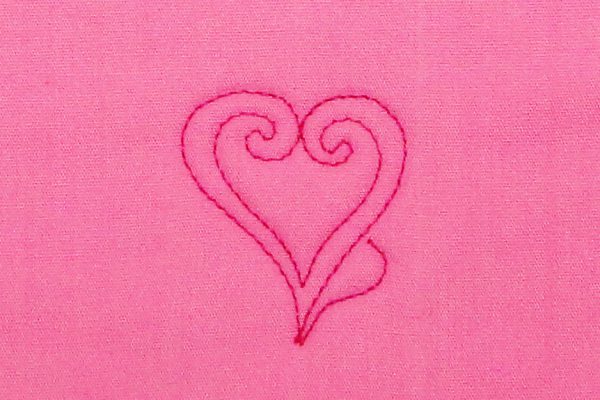 To create a more decorative heart, add a tapered scallop along the right side of the heart.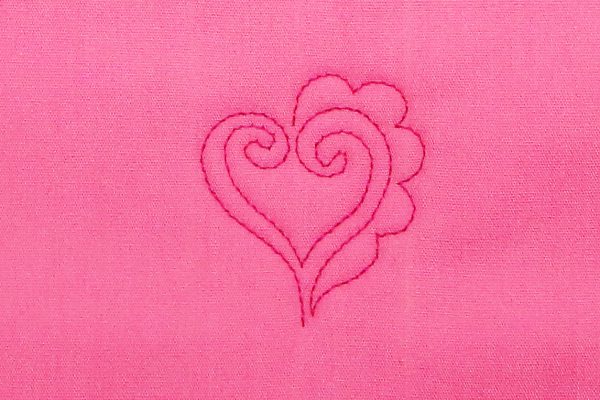 Continue adding scallops around the right side of the heart.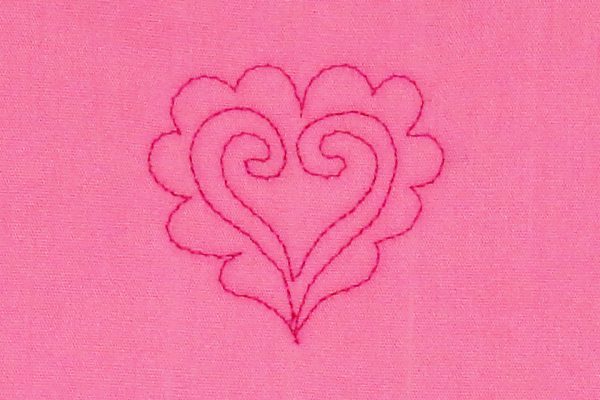 Stitch scallops around the left side of the heart, finishing with a tapered scallop.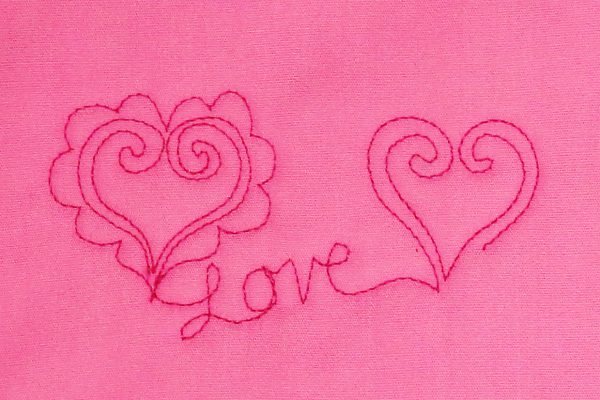 Add a little "love" or other phrase to travel to the next motif to create a horizontal border.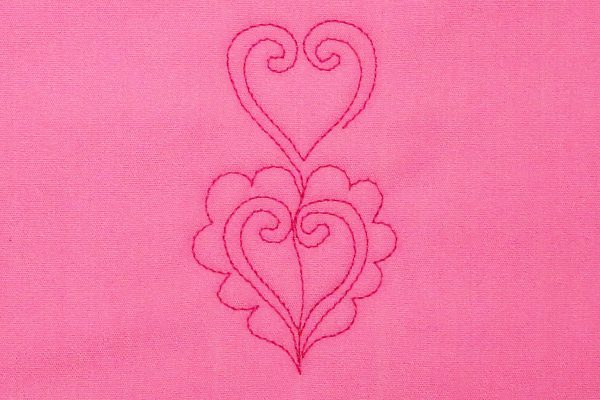 To create a vertical border, stitch through the center of the motif to stack the Scalloped Hearts.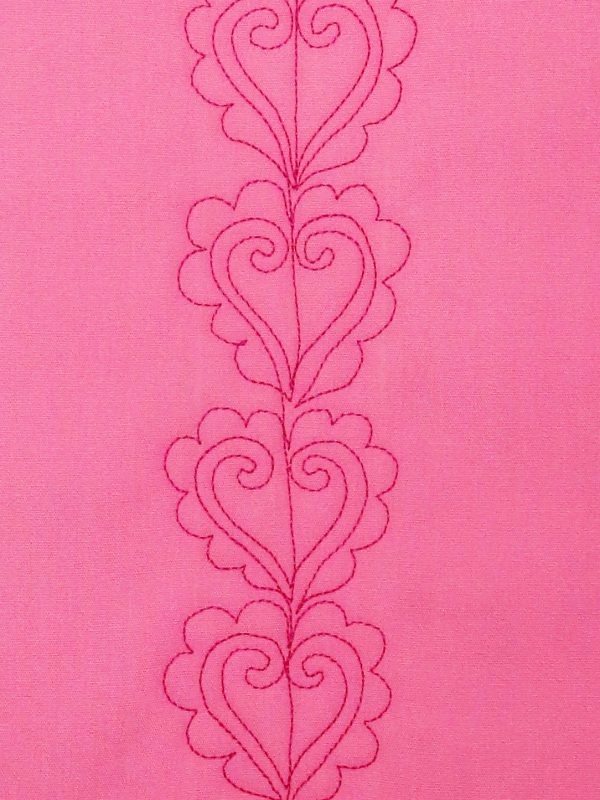 A row of Scalloped Hearts-LOVE-ly!
Remember: When you stitch with love, your quilts will be loved and become instant heirlooms!
There's more motifs for you to LOVE on We All Sew!
Free-motion quilt a cabin in the woods
How to free-motion quilt pretty packages
How to free-motion quilt Nora's rose
How to free-motion stitch shamrocks
Join me at Lori Kennedy Quilts for more machine quilting tips and tricks, notions and motifs!
Difficulty level

Intermediate

Time to Complete

Evening

Used Material

contrasting thread, cotton batting, cotton fabric

Projects

home décor, quilt

Seasons

Valentine's Day, Winter

Techniques

free-motion quilting
Used Products
What you might also like