How to Free-motion Quilt the Busy Bee Motif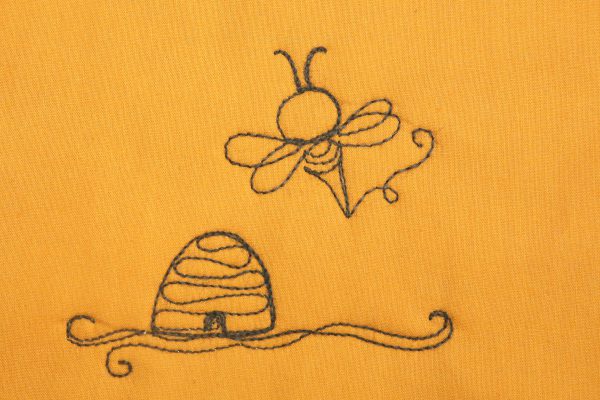 The Busy Bee is a delightful motif to embellish any floral quilt and looks fabulous when stitched among applique flowers.
I'm Lori of Lori Kennedy Quilts back with another free motion quilting motif. This simple bee motif also combines well with other FMQ motifs like Nora's Rose.
To create the slightly fuzzy texture, I stitched the Busy Bee with a heavy weight wool/acrylic thread. (Aurifil wool) When stitching with heavy weight thread, be sure to use a large needle size. In this case, I used a size 90 Topstitch needle.
In the bobbin, I used 50 wt cotton thread and lowered the upper tension on my BERNINA 770 QE to 3.0 to create a beautiful stitch.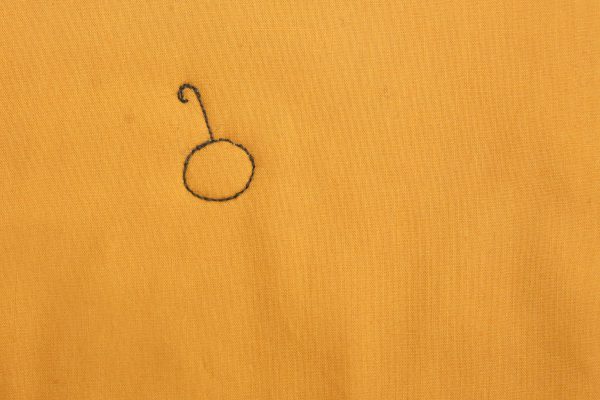 Begin by stitching a circle. Stop on the top of the circle and add a short line with a curl. Stitch back over the curl to the circle.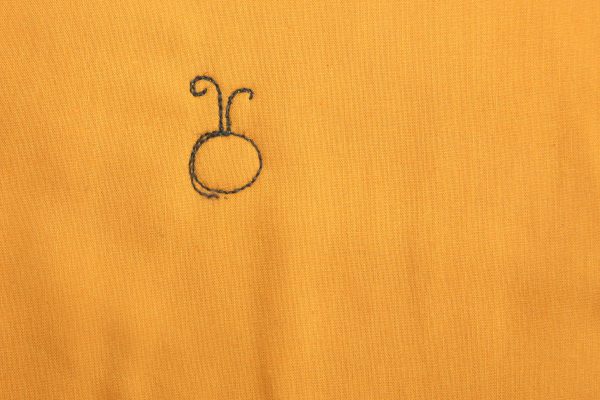 Stitch another short line with a curl and travel on the previous stitches back to the circle to complete the antennae.
Next, stitch along the circle and stop at the bottom.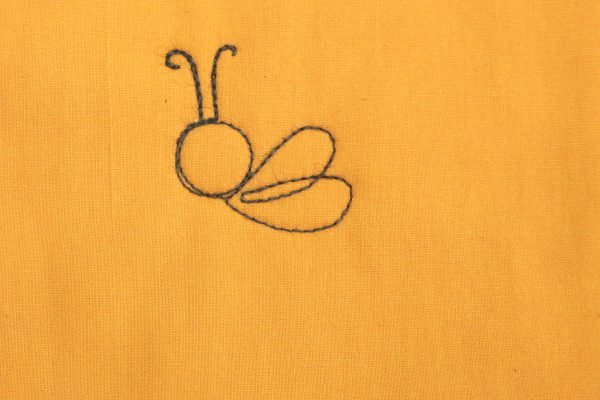 Add two loops on the right side to create wings.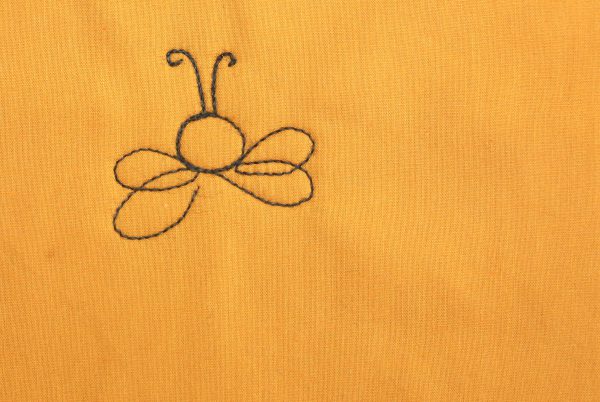 Stitch two loops on the left side and stop just below the circle.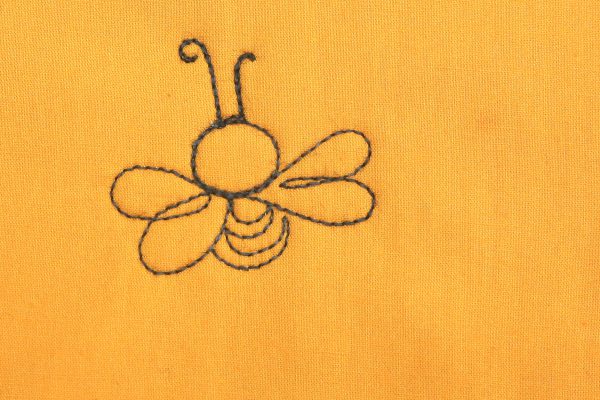 Add four or five scallops to create the bee's body.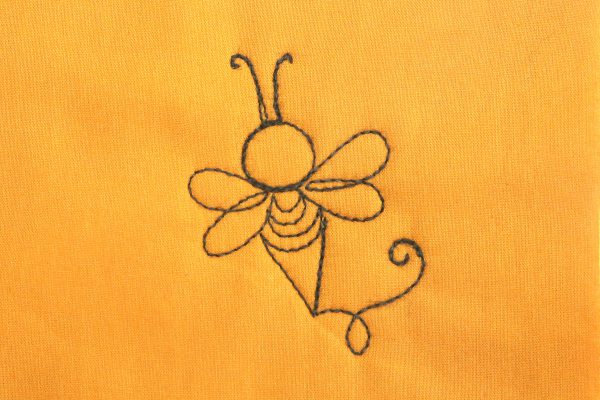 Add a triangle "stinger" to complete the Busy Bee. Stitch a loopy line to embellish the motif or to connect to the next bee in the swarm.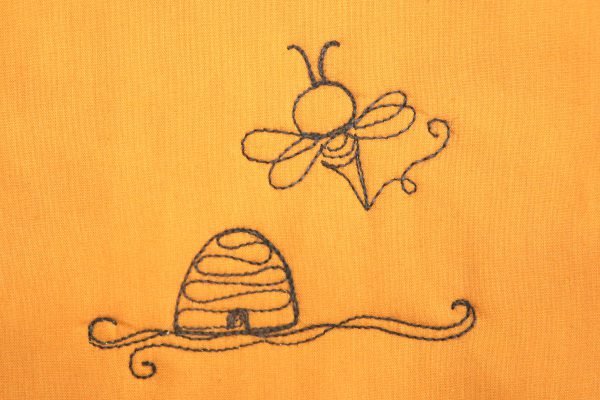 To create the beehive, stitch a large upside-down scallop and add a wavy line to embellish.
That makes YOU the Queen Bee!  Bzzzzz….
Be sure to check out the quilting bee and join my hive at LoriKennedyQuilts.com!
Difficulty level

Intermediate

Time to Complete

Evening

Used Material

50 wt cotton thread, cotton fabric, topstitch 90/14 needle

Seasons

Easter, Spring, Summer, Valentine's Day, Valentines
Used Products
What you might also like