How to Free-motion Quilt an Anchor Motif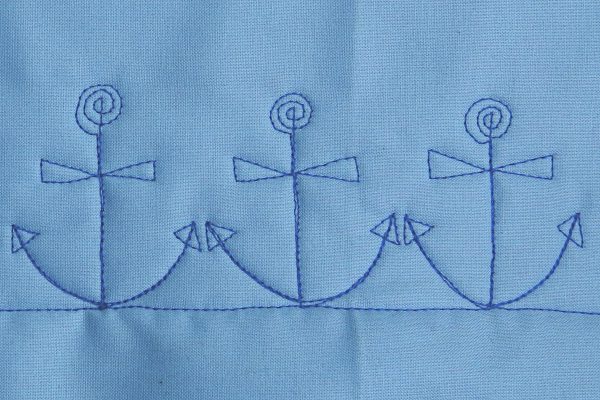 Anchors Aweigh, Quilters! It's all hands on-deck as we learn to quilt the Anchor motif.  I'm Lori Kennedy, author of 25 Days to Better Machine Quilting and the blog, Lori Kennedy Quilts. Today, I'm your Commodore of Quilting with step-by-step instructions for stitching a row of anchors to fill a border. Learn the basic Anchor pattern, then doodle your own variations by changing the spiral or triangles to more decorative elements.
I love to set sail quilting on my two BERNINA sewing machines: The BERNINA 770 QE and the BERNINA Q 20 Sitdown longarm. Whether you stitch on a long arm or a domestic sewing machine, the Anchor pattern is a great edge to edge design.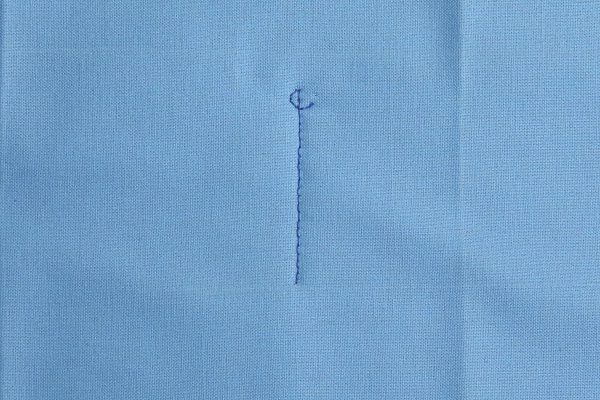 Start the Anchor pattern by stitching a vertical line. The line can be short or long-to fill your border.  Begin a spiral at the top of the line.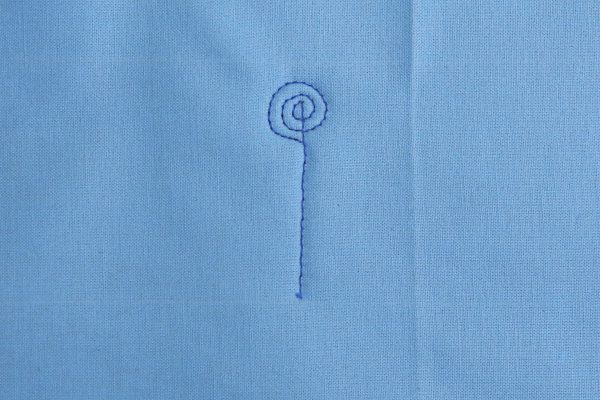 Stitch several revolutions to create the spiral, stopping on the vertical line.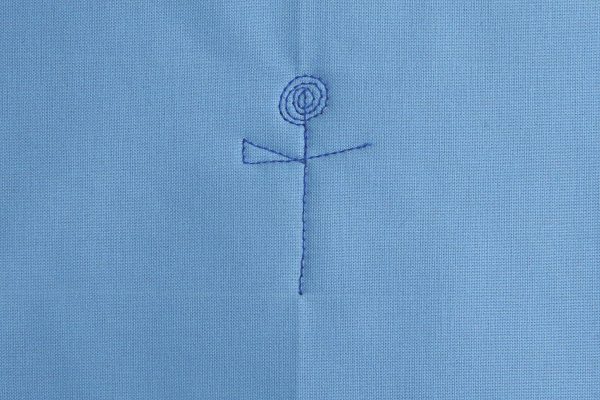 Stitch down along the vertical line several stitches. Add a small triangle on the left side and extend the third line of the triangle across the vertical bar.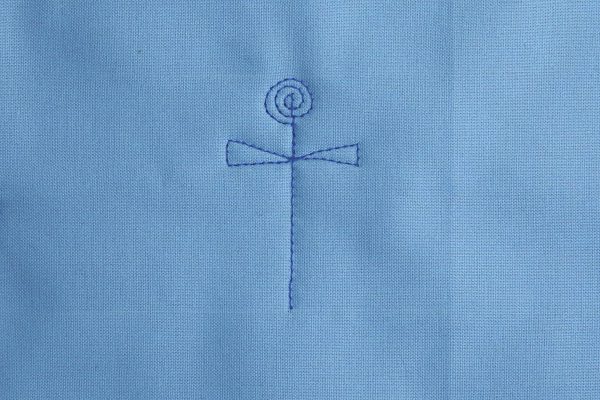 Complete the triangle on the right side, stopping on the vertical line.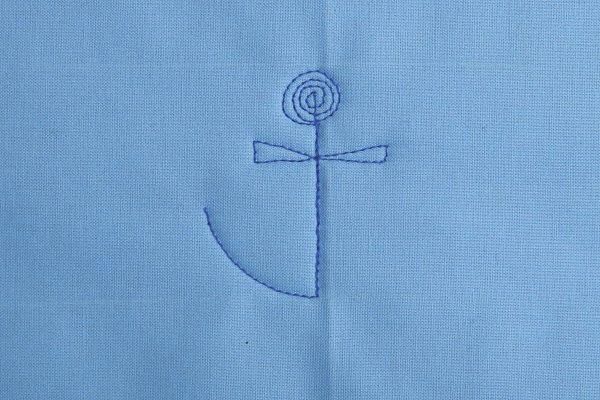 Stitch down along the vertical line to the bottom, then add a curved line to the left.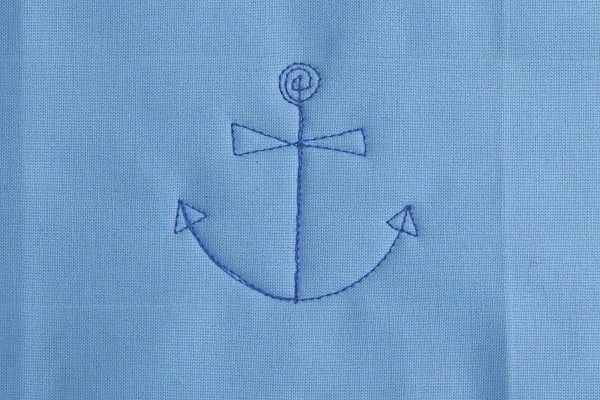 Add a triangle at the tip of the curve, then stitch along the curved line, past the center and mirror image the shape on the right side.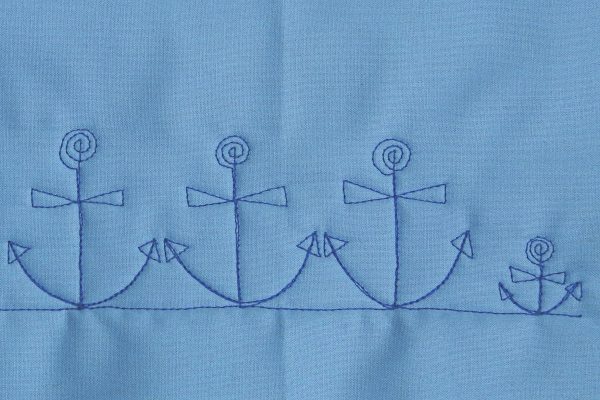 Stitch on the curved line back to the center vertical line to complete the motif.  Stitch along the base to begin the next Anchor motif in the row.
The Anchor motif is a good beginner pattern. There are several places to stop stitching to adjust hand position or to just think! The Anchor can be stitched large or small to fill any size border and a single anchor looks great in the center of a square or rectangular block.
Pair the Anchor motif with the Sailboat pattern (tutorial available at WeAllSew HERE) for sailors in your family.
For more fun motifs, check out my tutorials and videos on WeAllSew including:
Difficulty level

Beginner

Time to Complete

Evening

Seasons

all seasons, Father' Day, Summer
Used Products
What you might also like
One comment on "How to Free-motion Quilt an Anchor Motif"