How to Free-motion Quilt a Dinosaur Motif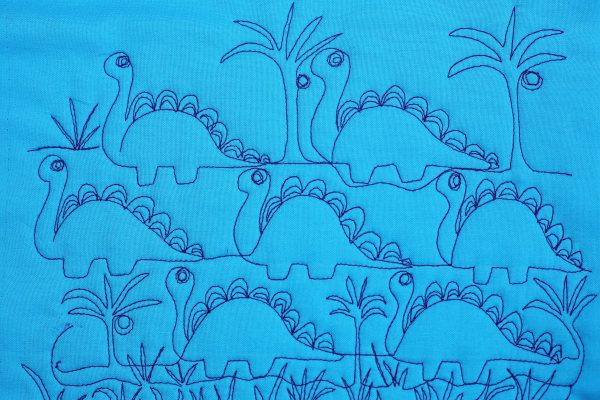 Brachiosaurus, Tyrannosaurus, Triceratop . . . What's YOUR favorite dinosaur? These amazing reptiles fascinate young and old alike and are a great pattern to embellish your quilt blocks and borders.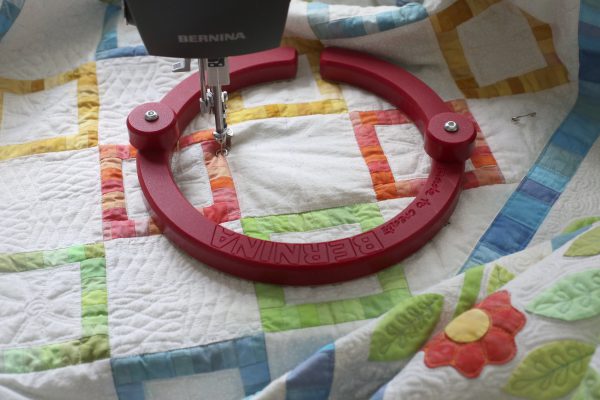 I'm Lori Kennedy of www.LoriKennedyQuilts.com and I love machine quilting on my BERNINA 770QE and my Q20 sit-down long arm. One of the questions I am frequently asked is why I don't wear quilting gloves. While I know many quilters love quilting gloves, I prefer to quilt bare handed. Most often, I can control the quilt without any aid. However, when I do need extra control, I prefer hoops like BERNINA's gripper rings. The gripper rings come in two sizes and unlike embroidery hoops, they rest on top of the quilt. The undersurface is rubberized to create grip. If you're not a fan of quilting gloves try the gripper rings!
How to Quilt a Dinosaur
I have five grandsons who all love dinosaurs! Dinosaurs come in all shapes (just one size—huge!) Once you learn the basic pattern, create your own dinosaurs by extending the legs or shortening the neck and tail. Add a few palm trees and plants to fill a quilt block and your quilt will become an instant favorite!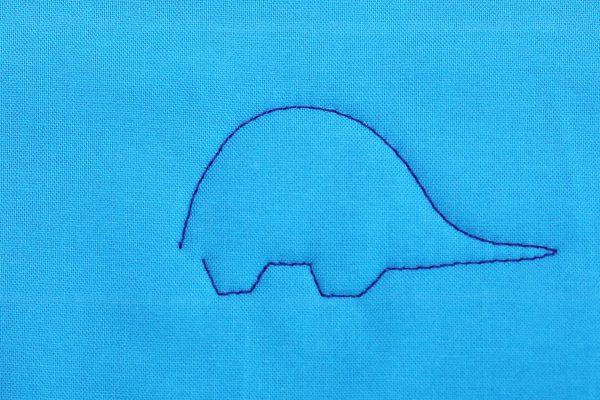 Begin by stitching a large scallop with a tapered edge to create a tail.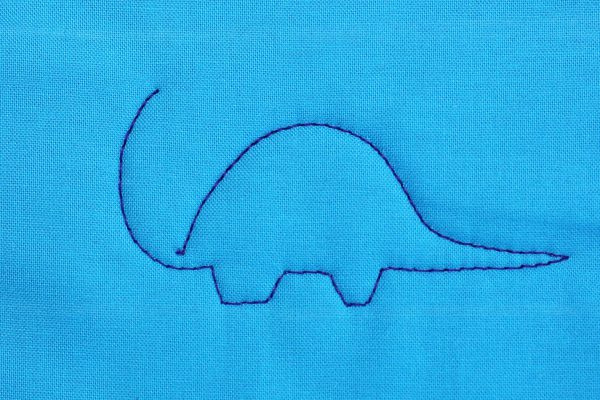 Working from right to left, stitch a straight line then add two rectangular shapes to create short dinosaur legs.
Stitch a vertical curved line to create the dinosaur's long neck.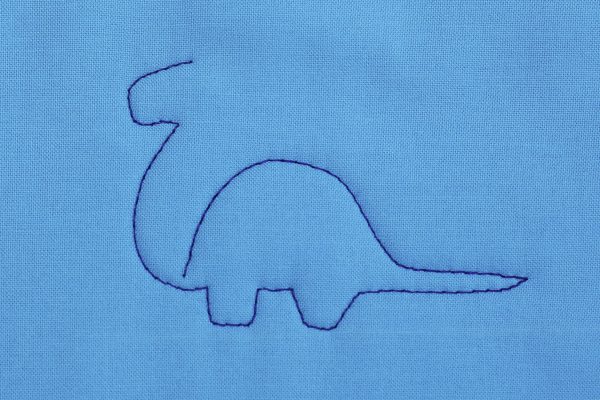 Add a squared shape to create the dinosaur's head.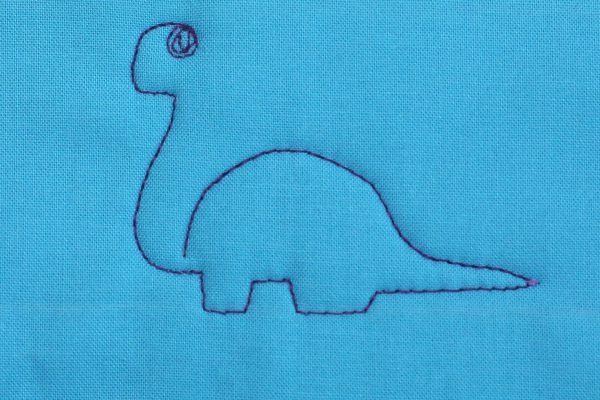 Stitch a messy spiral for the eye.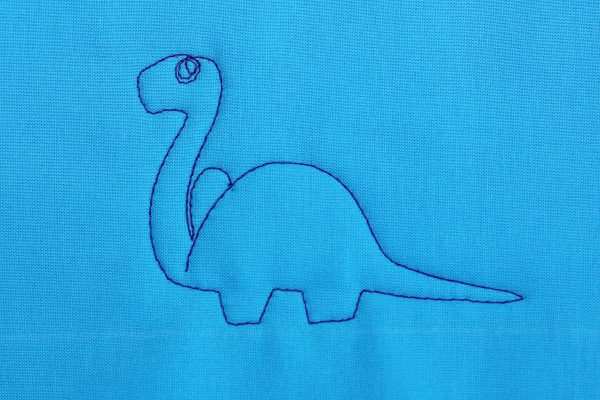 Complete the neck by stitching a wavy line down to the dinosaur body.
Add scallops to create the scales on the dinosaur's back.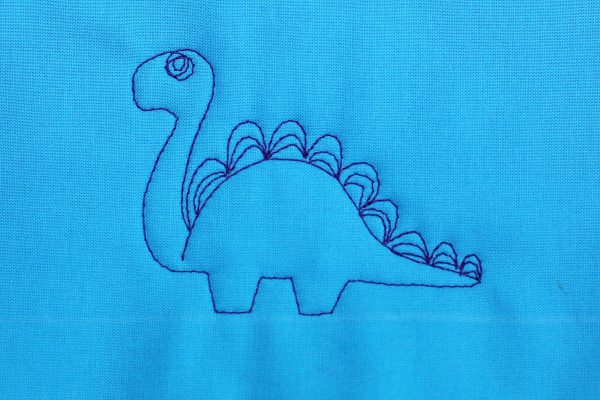 Stitch scallops or triple scallops all the way to the end of the tail. To begin another dinosaur, stitch a horizontal line and continue with the large tapered scallop as above.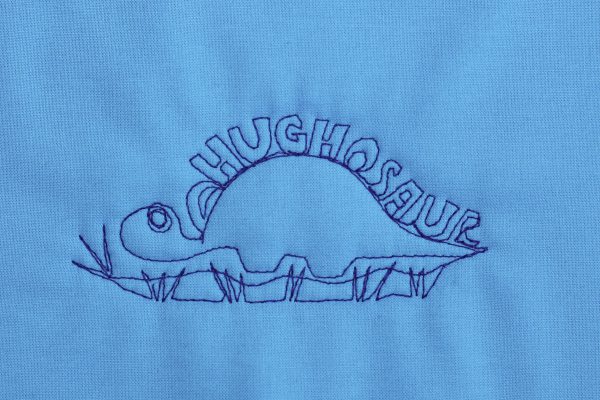 Create your own dinosaurs by changing the proportions of any of the above steps and personalize the scales for even more fun!
Pro Tip—Doodle your dinosaurs for 5-10 minutes before quilting. Doodling improves muscle memory for smoother stitching—and who knows, you might discover a "new" dinosaur!
For more quilting tips, lessons and projects, check out my new book, 25 Days to Better Machine Quilting!
Difficulty level

Beginner

Time to Complete

Evening

Used Material

coordinating thread, cotton fabric

Projects

home décor, quilt

Seasons

all seasons

Techniques

free-motion quilting, quilting
Used Products
What you might also like