Lori Kennedy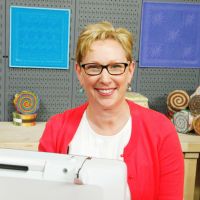 Lori is a quilter and doodler who loves to share her passion for Free-motion Quilting with daily tutorials and inspirations on her blog, The Inbox Jaunt and in her column in American Quilter Magazine.
Lori owns six BERNINAs and currently alternates between the B770 QE and her new love, the BERNINA Longarm Q 20.
When she's not quilting or doodling, Lori can be found hiking the trails of Minnesota with her husband, six children and two Australian Shepherds.
Latest Posts from Lori Kennedy