Free-Motion Quilting Pine Boughs and Holly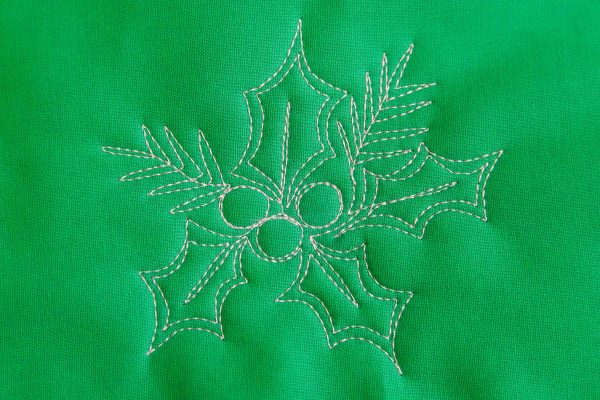 Whether you are quilting a Christmas quilt or adding a quick embellishment to your Christmas towels and napkins, Pine Boughs and Holly are the perfect motif! Stitch the leaves in a circle to create the perfect wreath for a small wall hanging or to fill a large quilt block, or stitch the pattern in a row to create a fabulous border.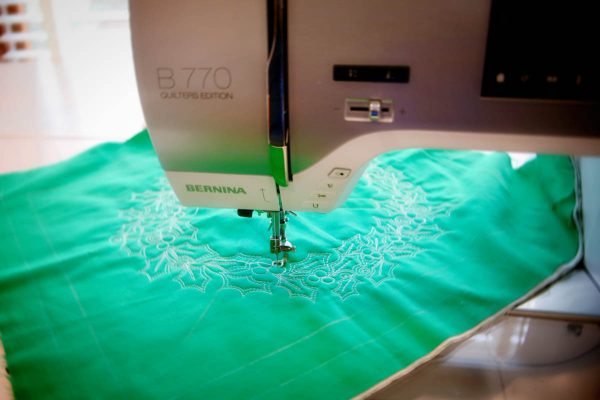 Creating the perfect free-motion stitch is easy on BERNINA sewing machines like my BERNINA 770 QE—just lower the feed dogs and adjust the top tension until you can see individual stitches. Use a single-hole throat plate for best results and try my favorite foot for machine quilting, the BERNINA Free-motion Embroidery Foot #24. I like it because it is open toed and offset for greatest visibility.
For more tips see my recent post on WeAllSew:  Twelve Steps to Free Motion Quilting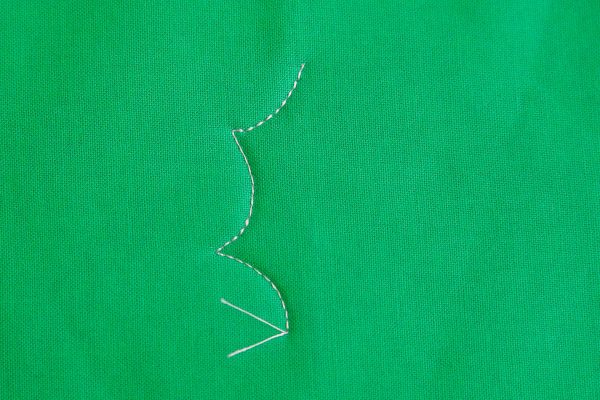 Begin the Holly leaf by stitching scallops.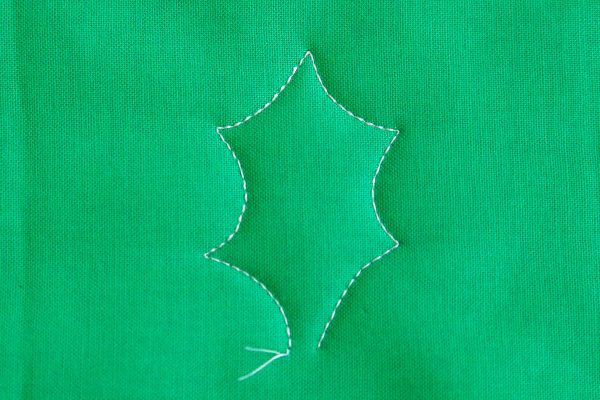 Stitch the right side of the leaf by mirror imaging the first side. Leave a slight gap at the base of the leaf to exit later.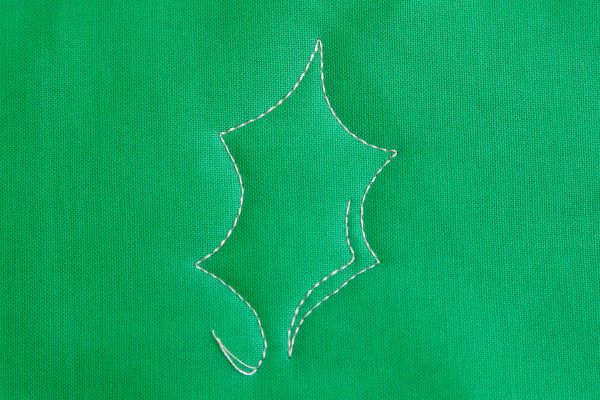 Begin echo stitching the inside of the Holly Leaf.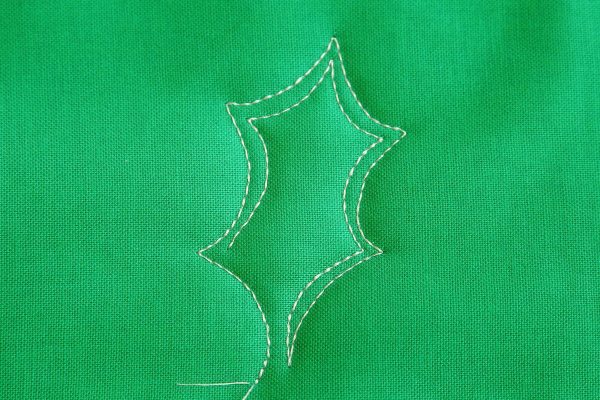 Continue around the inside of the leaf.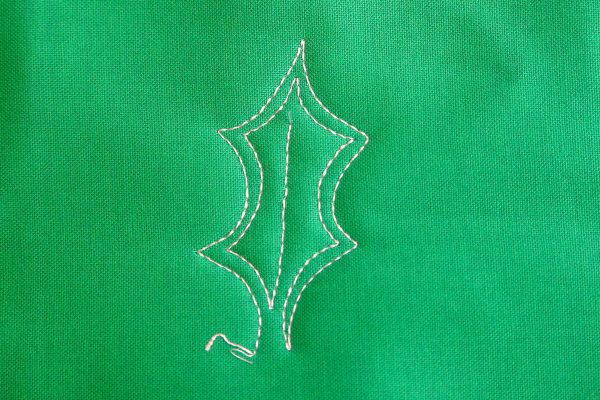 When you reach the base of the leaf, stitch into the center to create a vein.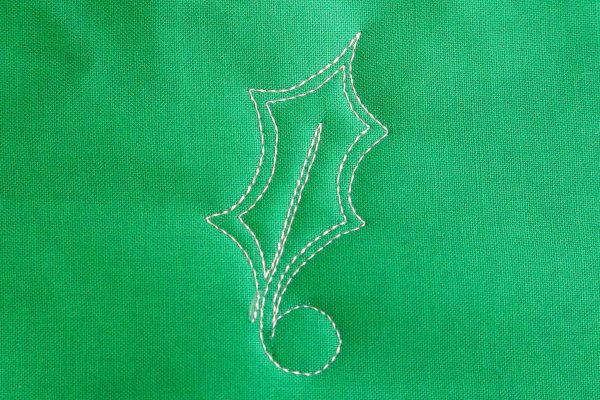 Closely echo stitch the vein and out the gap at the base of the leaf, adding circle berries before adding another Holly Leaf.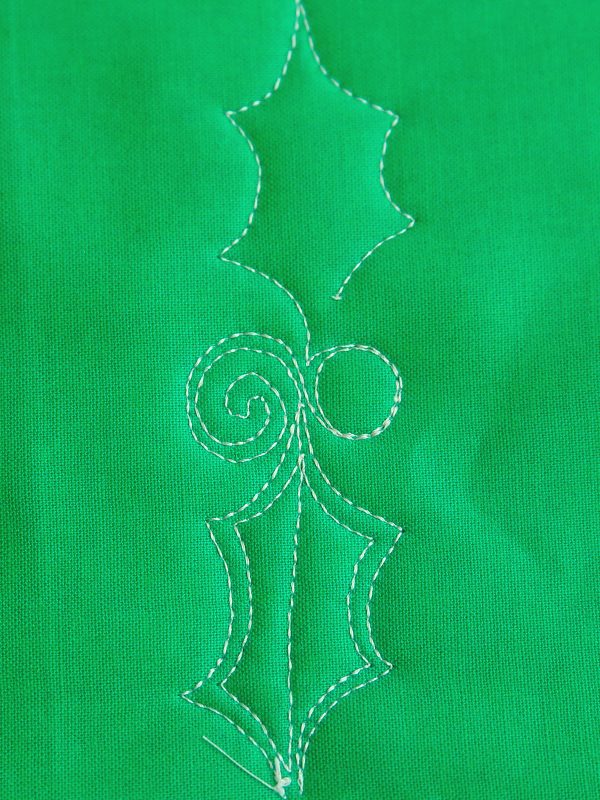 If you are creating a border, stitch through the center of the leaf instead of echo stitching back to the base of the leaf. Continue through the tip of the leaf to add berries or swirls and then add another Holly leaf.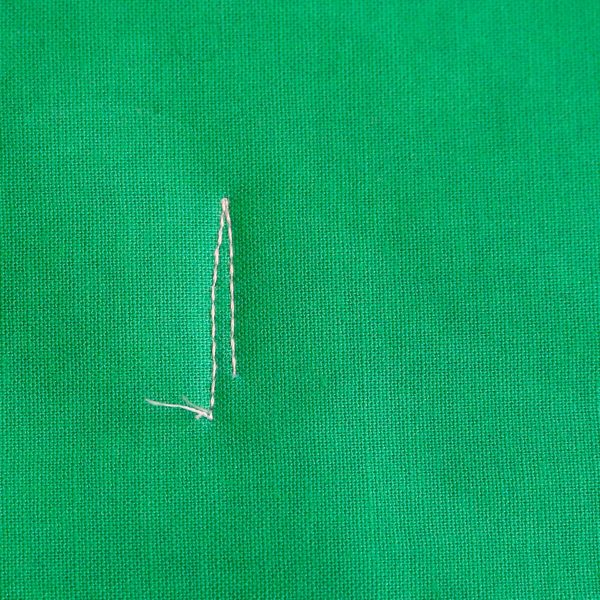 To stitch the Pine Bough, stitch a short straight line and echo stitch back.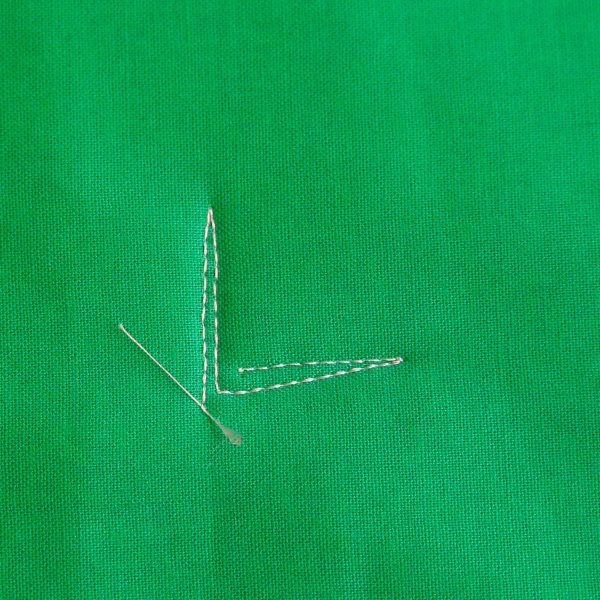 Stitch another short line to the right and echo stitch back to the center.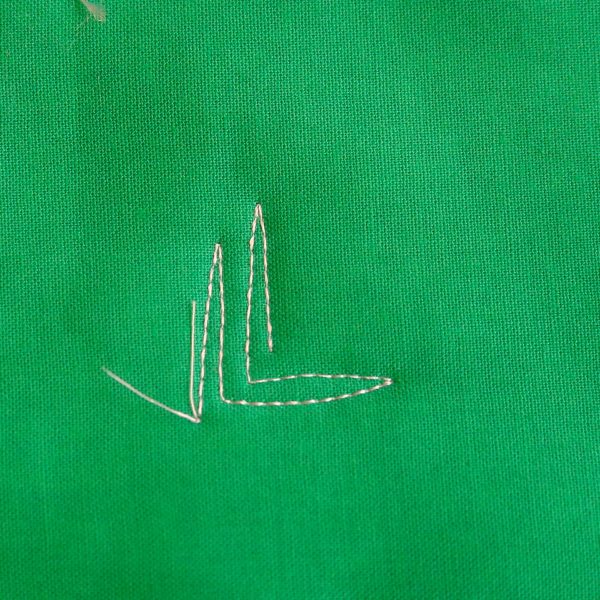 Continue stitching short, echo-stitched lines, alternating sides.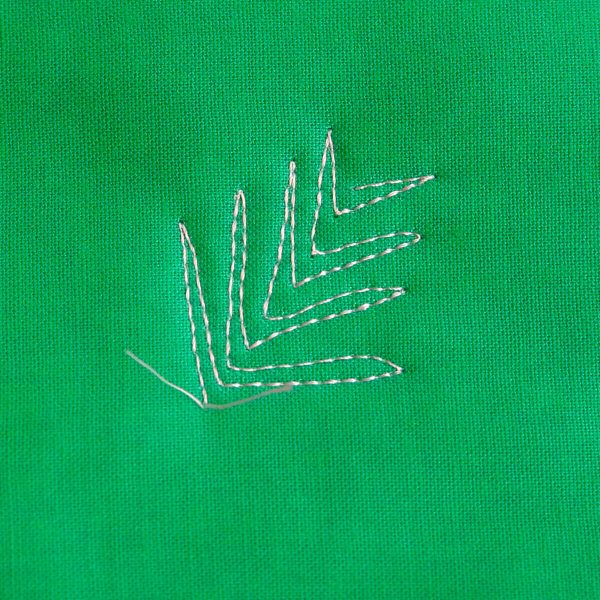 As you progress, stitch shorter lines so the bough tapers at the tip.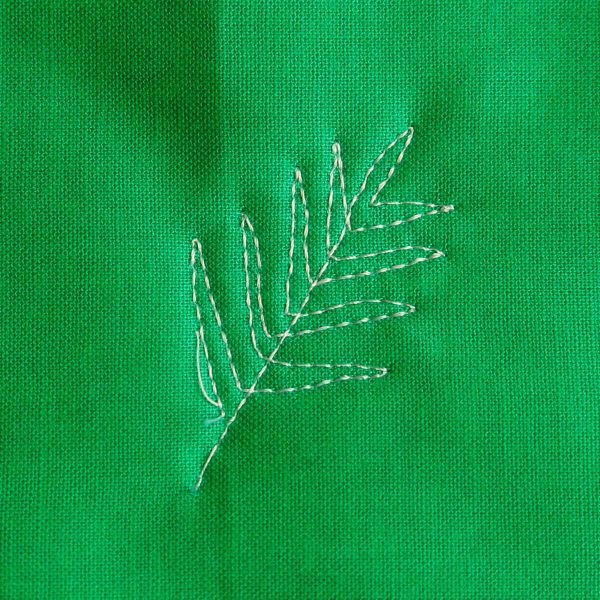 At the top, stitch a single straight pine needle, then stitch through the center of the motif and back to the base of the Pine Bough to begin the next motif in the design.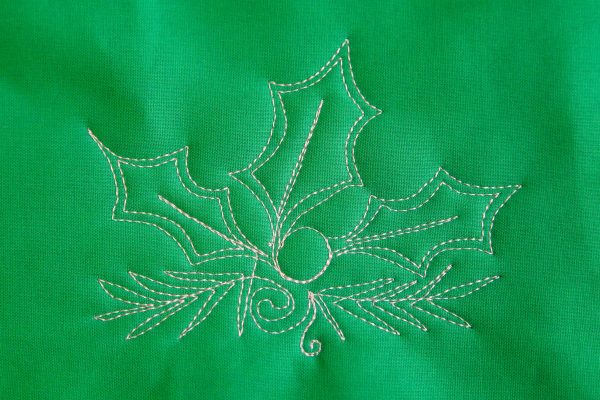 Combine Holly Leaves, Berries, Spirals and Pine Boughs to create a beautiful design element for your next project.
For more machine quilting motifs, tutorials, and inspiration, visit me at www.theinboxjaunt.com.
Merry Christmas!
Lori Kennedy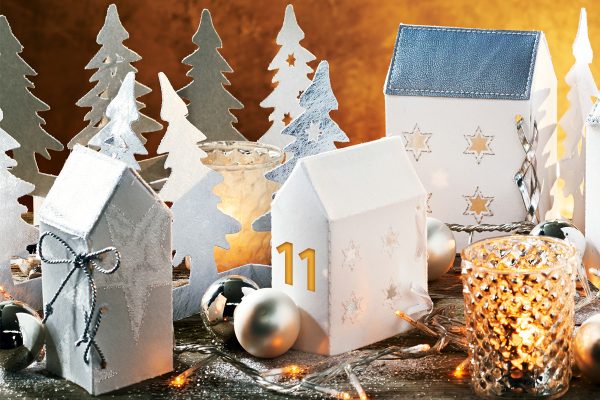 Our December 14 Gift for You:
Today's gift is a BERNINA seam ripper and tape measure to one awesome WeAllSew fan.
All you have to do is post a comment below answering the following question:
What free-motion technique would you like to learn?
A winner will be chosen at random on December 15, 2016 and announced the following week!
Good luck!
The contest is open for comments until December 14 at 12:00 midnight Central Time. Click here for contest rules.
Techniques

free-motion quilting, quilting
What you might also like
77 comments on "Free-Motion Quilting Pine Boughs and Holly"