How to Free-motion Quilt Sailboats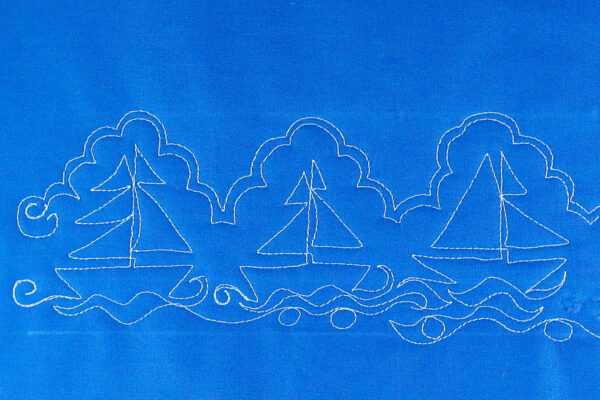 Summer is here and it's time to quilt the high seas with the adorable Sailing Away border!
I'm Lori Kennedy from Lori Kennedy Quilts with another machine quilting motif tutorial and video.
The sailboat motif adds a nautical touch to any border. Or stitch a single sailboat in the center of a block. Once you know the basic quilting formula, customize your boats with different size sails, flags and masts to fit your quilt. Then add embellishments like clouds, wind or the sun to add more fun and interest to the design.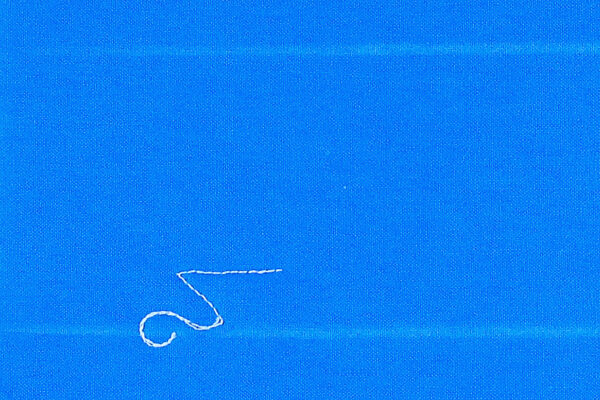 Begin by drawing two parallel lines as guidelines. In the sample here, the lines are three inches apart.
Begin stitching on the bottom line. Stitch a curly line and then stitch over the line to create a knot.
Next, add the back of the boat by stitching a short line, angled to the left and a horizontal line.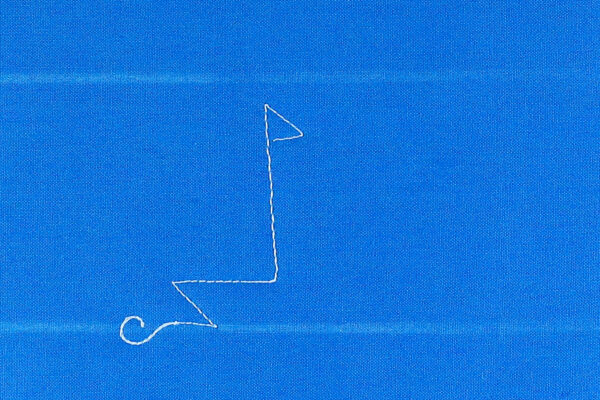 Stitch a vertical line to create the mast and add a small triangle flag.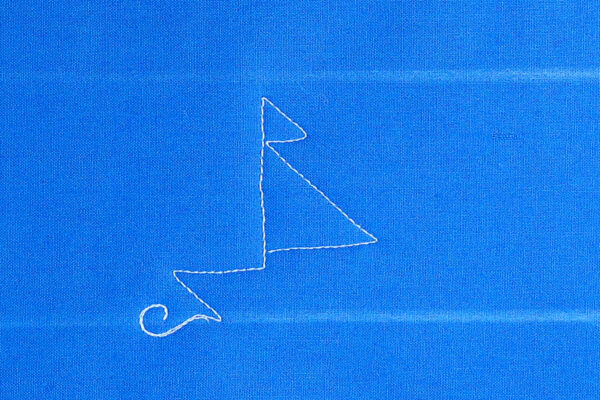 Add a larger triangle, stopping to the right of the vertical line.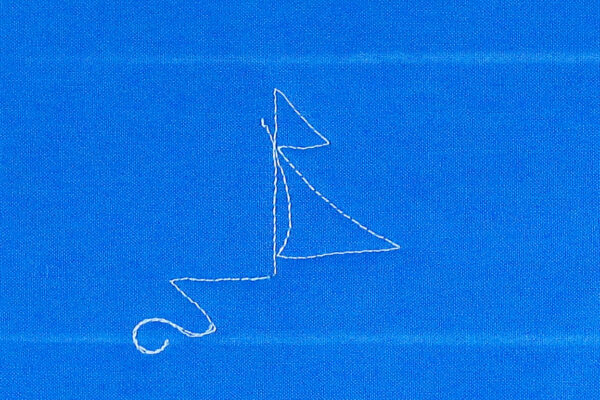 Stitch a slightly curved line, stopping to the left of the small triangle flag.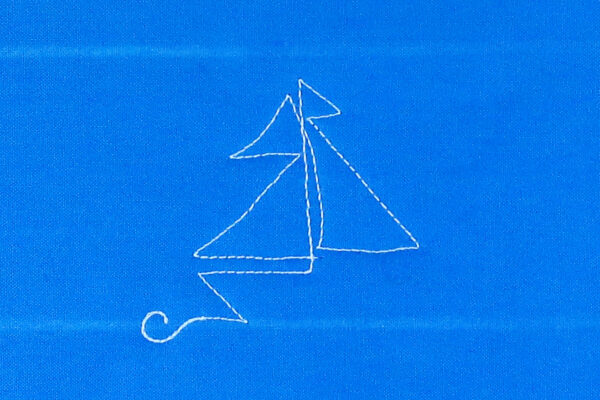 Add two triangles, stopping to the right of the vertical line.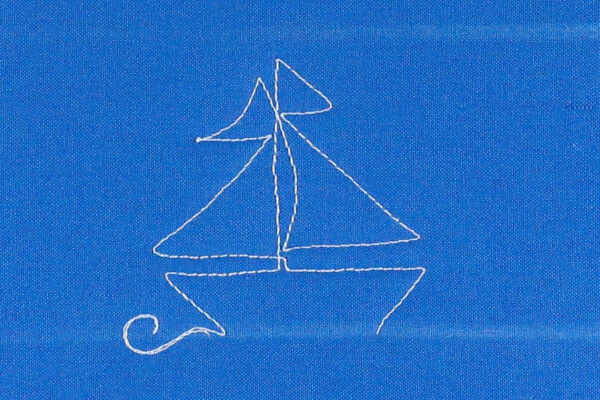 Stitch down two or three stitches, then add a horizontal line and an angled line to create the front of the sailboat.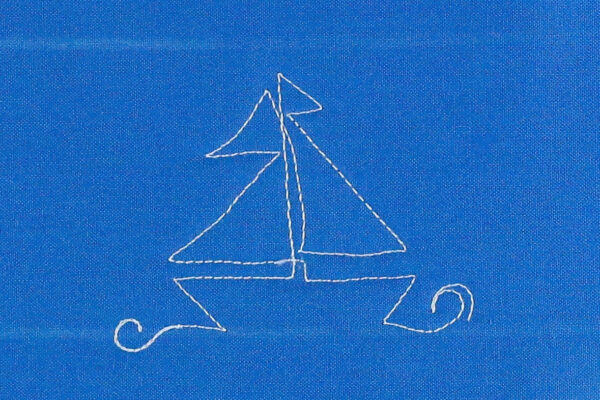 From the front of the boat add a curl, then echo stitch the outside of the curl.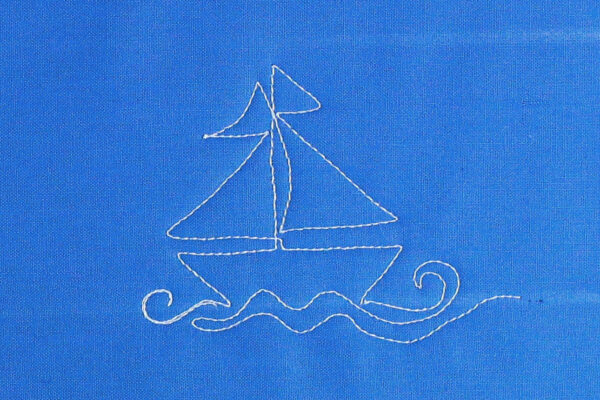 Stitch a wavy line under the boat, then echo stitch the line. From here you can add the next sailboat in the border.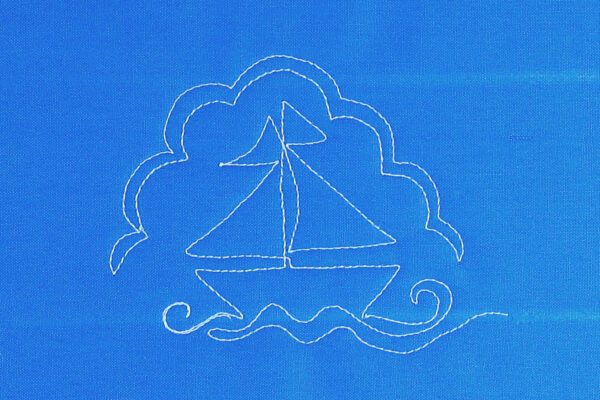 Add a row of scallops to create clouds around the Sailboats for a fuller border.
PRO TIP: Be sure to doodle the motif first! Doodling helps develop the muscle memory necessary for smooth stitching and is the best way to determine what size sailboat is best for your quilt border or block.
For machine set up see my tutorial Twelve Steps to Free Motion Quilting here on WeAllSew.
You might also like:
How to Free-Motion Quilt Chicks
Free-Motion Stitching Shamrocks
For more tips and tutorials, please visit me at LoriKennedyQuilts.com and on Instagram.
Difficulty level

Beginner

Seasons

Spring, Summer
Used Products
What you might also like
4 comments on "How to Free-motion Quilt Sailboats"