Challenging Fashion Project with bernette 38
In the summer of 2018, I created a dress that I entered in my county fair as a 4-H project. This would be my last sewing project in 4-H since I was now 18. I had this dress idea in my mind for quite some time and finally wanted to make it a reality. For great designs, I always dwell on the design idea for a while. Then I search for the perfect fabric and make the dress happen.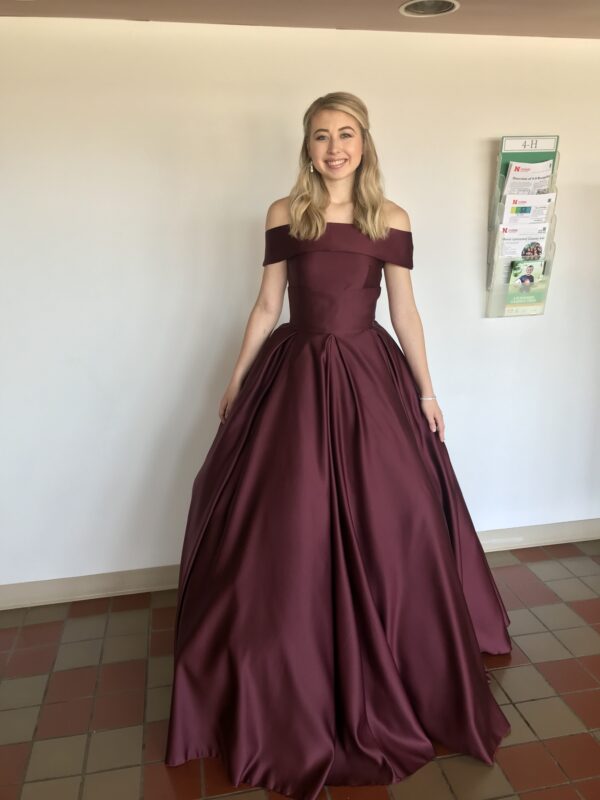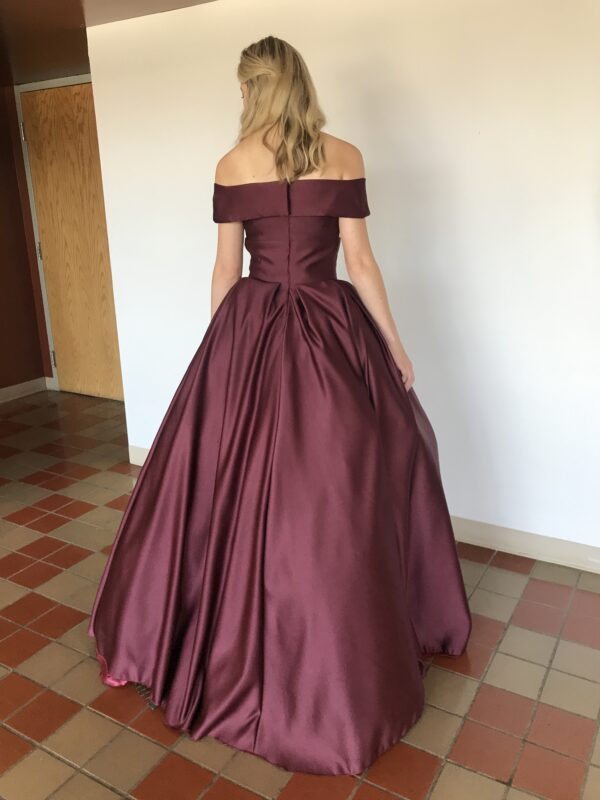 My design idea for this dress was to create a ballgown, off-the-shoulder top with a huge, voluminous skirt. I choose a dark burgundy colored fabric. The fabric was thicker and heavier polyester. For the skirt, I wanted big pleats to create these voluminous waves in the skirt. I was inspired by Zac Posen with his design using this skirt pleat method.
The problem was I had no idea how to create these giant voluminous pleats. I tried many types of interfacing to create the fabric to stand by its own but had no success. I went to the lengths of constructing an undergarment I created with plastic chicken wire. That worked in a sense but I could hardly walk in it at all. I used it on the day of judging day for the garment but it was very, very uncomfortable.
The dress itself turned out beautiful but to this day I am not satisfied and am going to create a new undergarment for it. I want to use neoprene and try to use that to create the pleated waves I was going for in my design.
My bernette 38 was the only thing in this project that kept me stress-free. It was great sewing down the pleats and quick with the invisible zipper. This machine can handle lots of fabric for a big project!
My dress is on the right. My sister, Morgan, dress is on the left. Both 4-H projects.
Difficulty level

Advanced

Time to Complete

A week or more

Used Material

polyester

Projects

fashion

Techniques

hemstitching, serger, sewing, sewing a hem, sewing a seam, sewing a zipper, understitching
Used Products
What you might also like