DIY Eye Pillow
Hello there WeAllSew friends! I'm Lydi from Lydi Out Loud and I'm so excited to be sharing my sewing journey with you! I'm a longtime crafter but newbie sewist (I just got my first sewing machine, a bernette 38 at the end of last year!) and I'm loving that I can make the projects I always get in my mind but couldn't do because I didn't sew happen!
I got a Hot/Cold Aromatherapy Eye Pillow as a gift many years ago and I absolutely loved it! They can be placed in the fridge for an energizing pick-me-up (great for puffy eyes, too!) or microwaved for a spa-like experience (great for tension headaches, too!)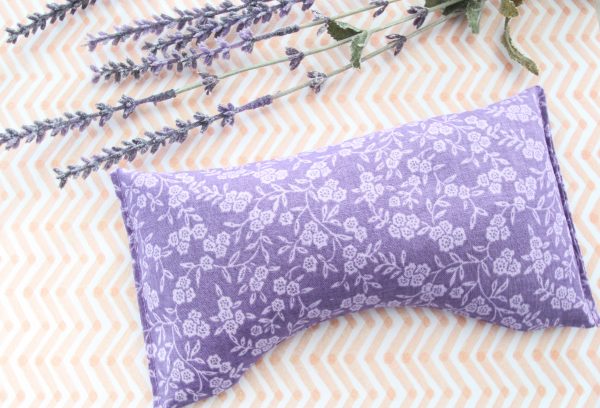 DIY Hot/Cold Aromatherapy Eye Pillow
Materials to Make DIY Hot/Cold Aromatherapy Eye Pillow
1 ½ cup regular rice (not quick-cooking or microwave rice)
Essential oil
¼ yard fabric (cotton or flannel work well)
Thread
basic sewing supplies: scissors, rotary cutter, cutting mat, seam ripper
Instructions How to Make DIY Hot/Cold Aromatherapy Eye Pillow
Step 1
Pour rice into a wide bowl. Add 3 – 5 drops of essential oil in the scent of your choice to the rice and stir well to distribute the oil through all of the rice. I used Lavender essential oil because it's so calming and relaxing. Pour rice onto wax paper in a thin layer to allow it to dry for a few hours so that you don't end up with oil spots on your aromatherapy eye pillow.
Step 2
Double fabric with pattern facing inside and press. You will line the pattern up to the top of the fabric at the fold. Download pattern. Print and cut pattern. Pin pattern to fabric with the long straight edge lined up to the fold and cut around pattern.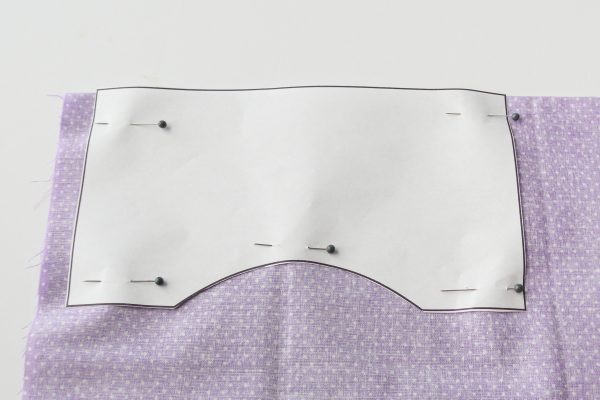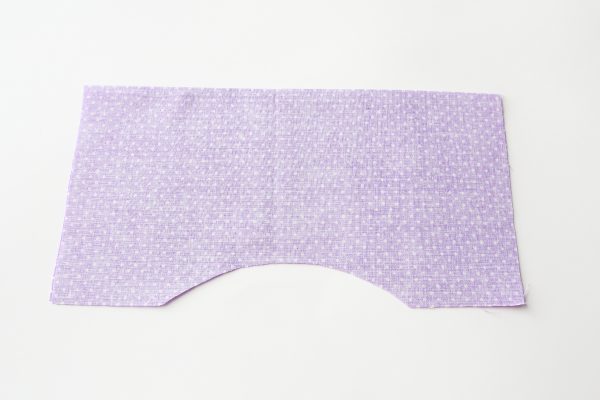 Step 3
Remove pattern and pin around the exposed edges. Don't pin (or sew) about 1"  from the top of one of the sides of the aromatherapy eye pillow to allow for filling later.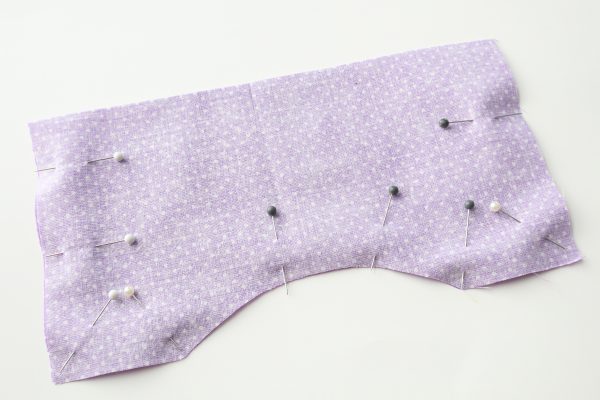 Step 4
Sew around edges ¼" in.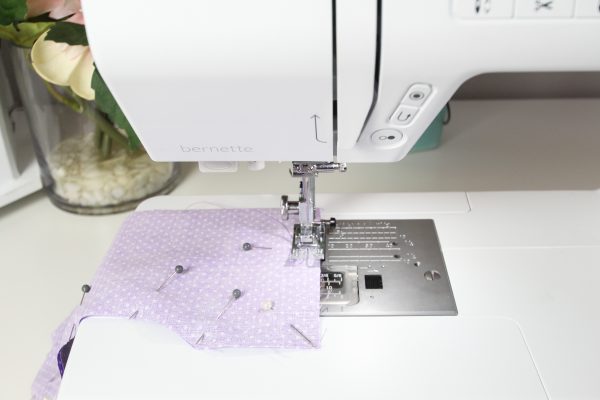 Step 5
Cut fabric at corners to avoid bulk and puckering.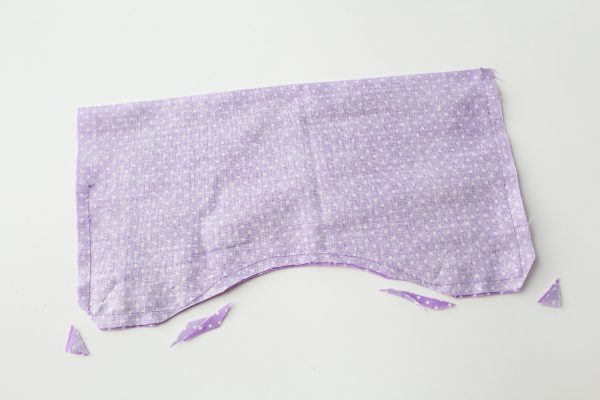 Step 6
Turn eye pillow right-side out and push out corners with your finger. Fold in the edges of the open spot in and press eye pillow.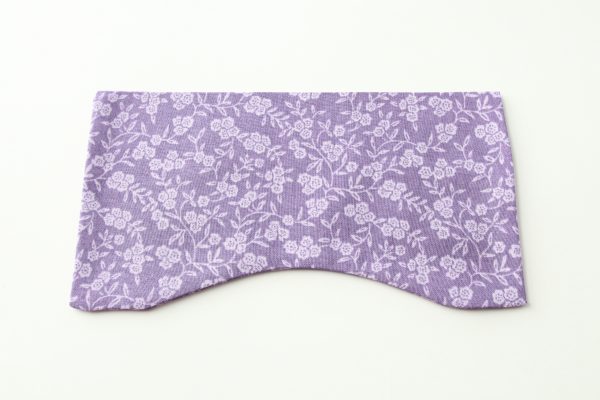 Step 7
Pour rice into the aromatherapy eye pillow using a funnel or measuring cup.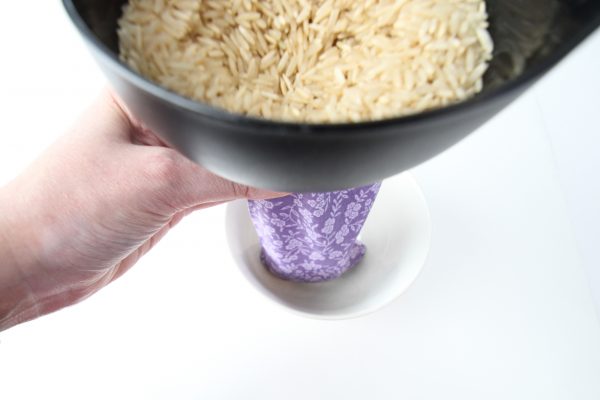 Step 8
Place 2 pins vertically at the open seam.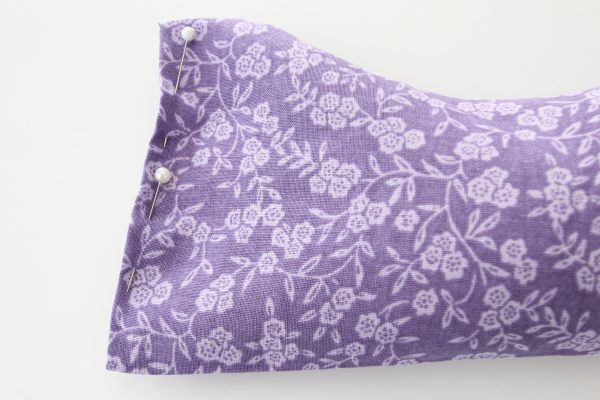 Step 9
Use a clip to keep the rice at the end so it doesn't interfere with sewing. Sew along the entire side at ⅛" in, removing the pins as you approach them on the sewing machine. Repeat on the opposite side of the eye pillow.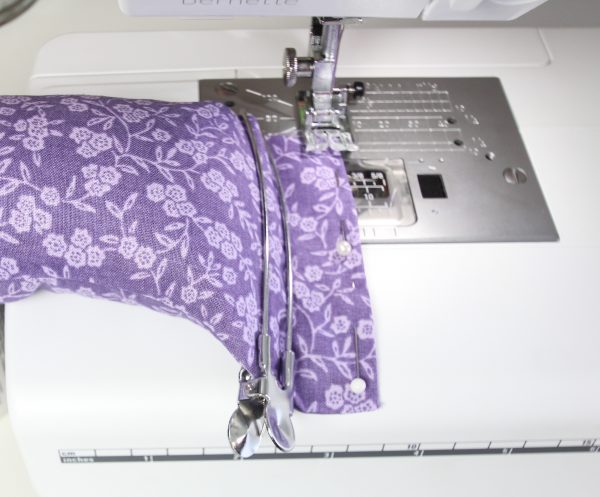 Now your aromatherapy eye pillow is ready to enjoy! Microwave in 1 minute intervals for a warm aromatherapy eye pillow and pop it in the fridge for a few hours for an invigorating experience.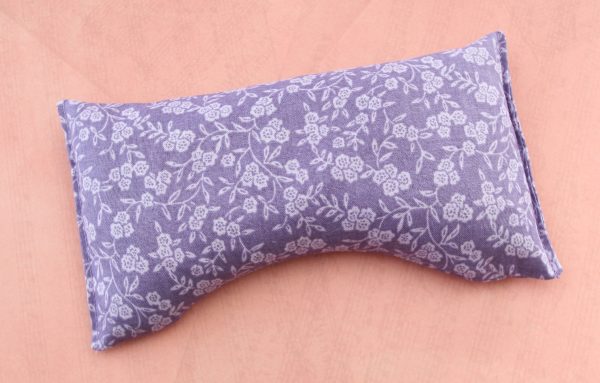 Difficulty level: Beginner
Time to Complete: 30 minutes
Difficulty level

Beginner

Time to Complete

Evening

Used Material

coordinating thread, dried lavender, fabric, rice, scissors, seam ripper

Seasons

all seasons
Used Products
What you might also like
13 comments on "DIY Eye Pillow"