DIY Reindeer Sweatshirt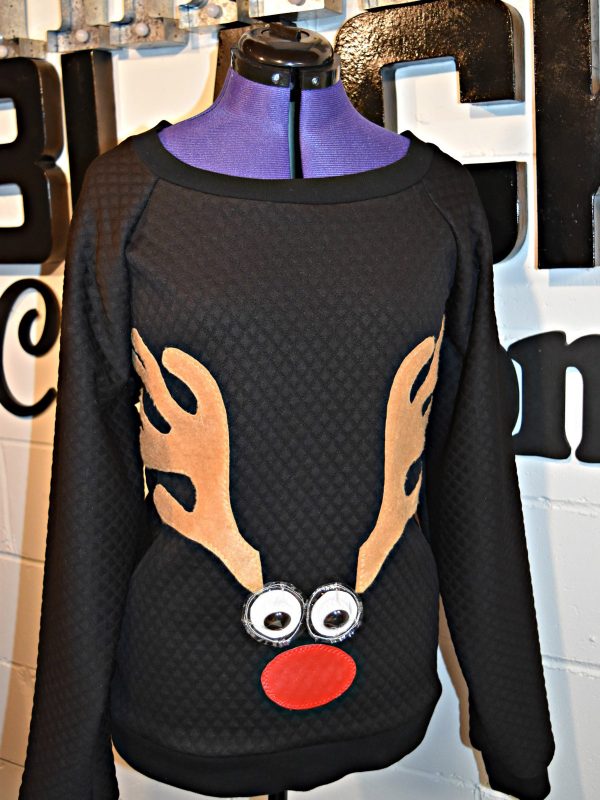 Here's a quick and easy Reindeer tutorial just in time for the Holidays. Christmas is my favorite time of the year and this year I'm going to celebrate it DIY style. I made my own sweatshirt for this project but you can use a ready-to-wear sweatshirt. If you're not into sweatshirts, how about putting the reindeer face on the back of a denim jacket or maybe even reindeer face pillows? The possibilities are endless!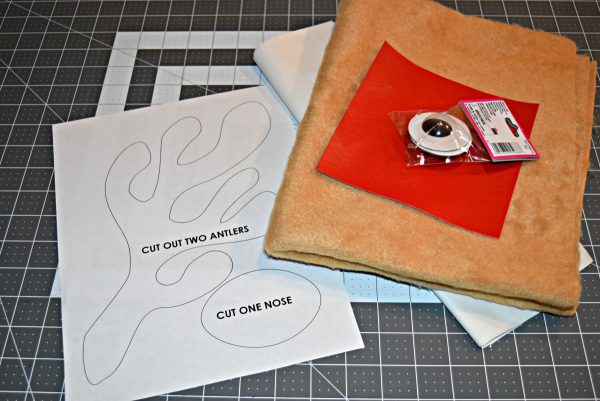 Supplies to Create a Reindeer Sweatshirt
Download and print the DIY Reindeer Pattern
Fabric/fur for the antlers
Fabric/Leather for the nose
Large googly eyes (you can also use fabric to make eyes)
Clear vinyl
A sheet of fusible webbing (this was my method of adhering my pieces to the sweatshirt)
Sweatshirt
Thread
An iron
Sewing machine (I'm using Bebe, my BERNINA 350 PE)
Presser feet: the Walking foot #50 for sewing with leather, and the Reverse pattern foot #1/#1C/#1D for applying pattern pieces to fabric
Cut out your pattern template and cut your pieces from your fabric.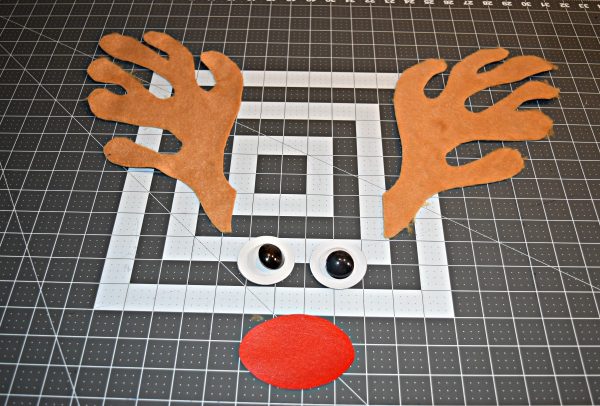 This is the pattern that I used for my sweatshirt.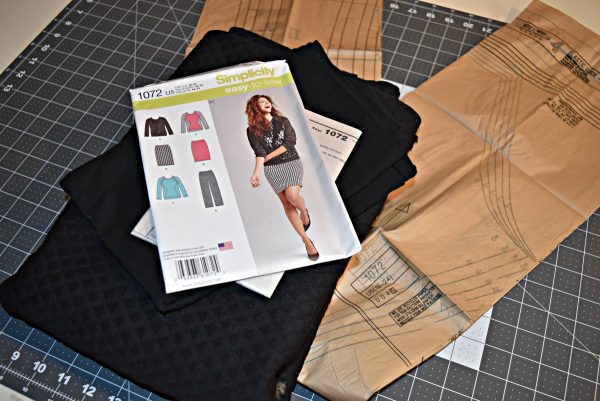 Trace your antlers & nose on the sheet of fusible webbing and cut them out. Apply the fusible webbing to the back of the antlers & nose following the manufacturer's instructions.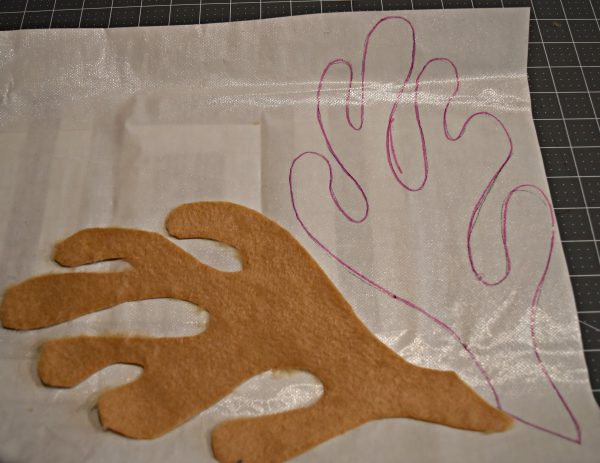 Now apply your antlers and nose to the sweatshirt following manufacturer's instructions. I added the face to the front of my sweatshirt before I put it all together.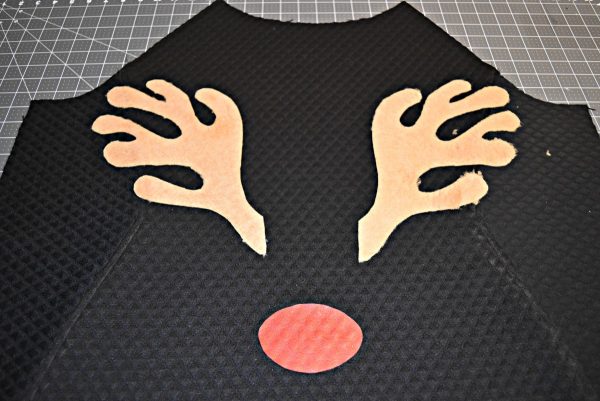 I used a zig-zag stitch for my pieces.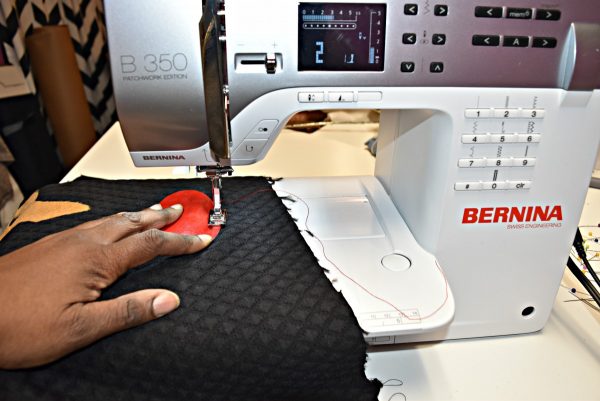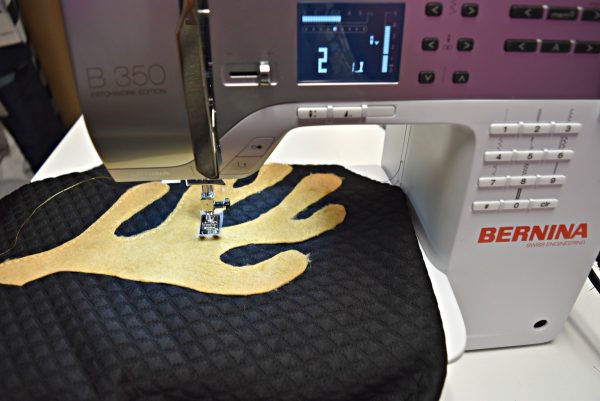 Now add the clear vinyl over the googly eyes so that the wash does not ruin them. I just cut two small pieces of vinyl, put the eye in the middle, and stitched around the eye.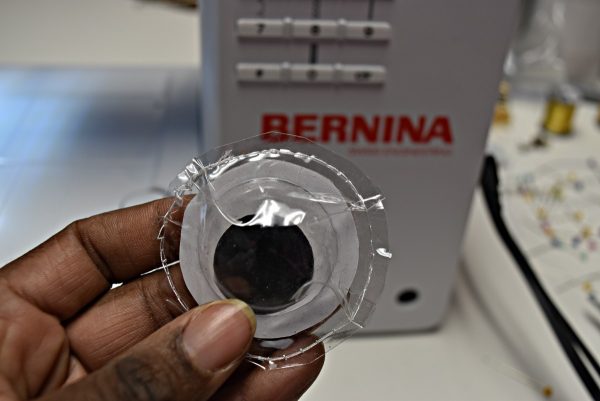 Now place the eyes on the sweatshirt and stitch them in place. I was able to encase my eyes with the vinyl and sew them to my shirt using my Reverse pattern foot #1C.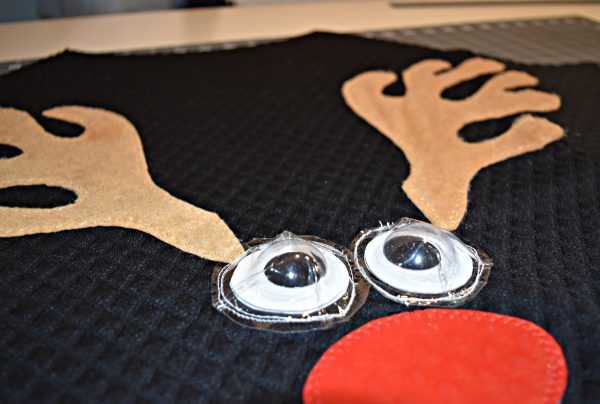 That's it!How cute is this fun reindeer face!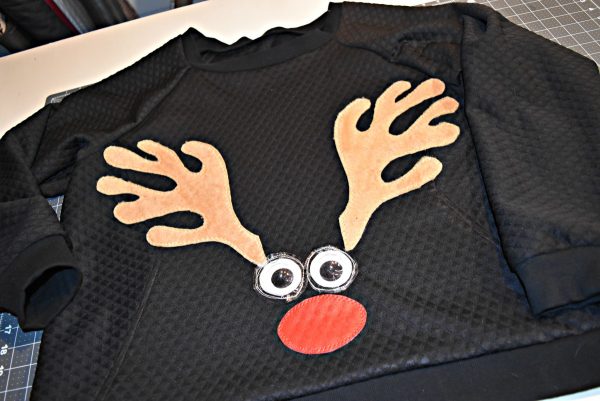 How about a family DIY night making reindeer faces? I'm totally going to make a few pillows for my Book Club Peeps! I hope you enjoyed this tutorial and if you give it a try, make sure you share your antlers! Merry Holidays & Happy Kwanzaa!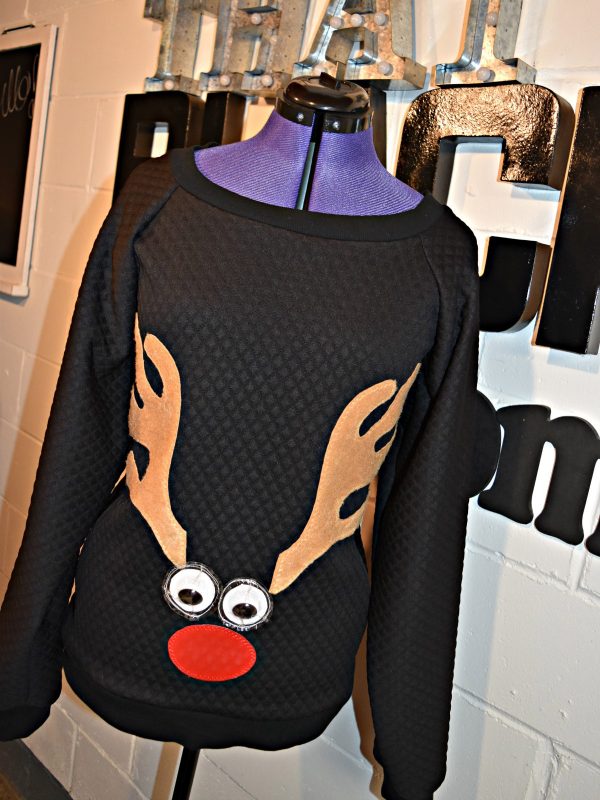 Projects

fashion

Techniques

sewing
What you might also like
4 comments on "DIY Reindeer Sweatshirt"