DIY Color-blocked Candy Corn Pillowcase
I love the tradition of making small changes around the home to celebrate the holidays. While I don't conduct a full transformation or unpack a lot of seasonal décor, I do try and change a few things to make it fun for my kids. Even better if they involve a little handmade goodness.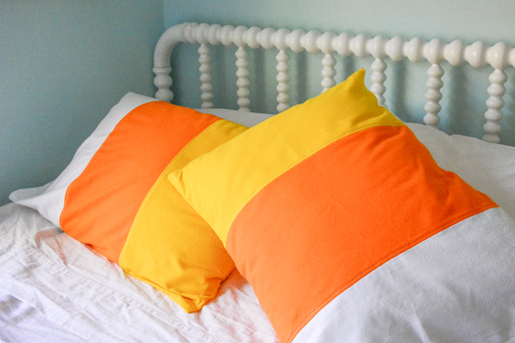 Holiday pillowcases are such a great way to celebrate, especially because they are a "decoration" your children (or spouse!) will use and enjoy daily. They are simple to make and gift, and if sewn with a good quality flannel they will be cozy and warm for years.
For Halloween I wanted to take advantage of the colorblocking trend and make some candy corn inspired pillowcases. I added some decorative topstitching so they appear to be handstitched but were whipped out quickly. My girls love them! They'll be snuggling with these nightly through Thanksgiving!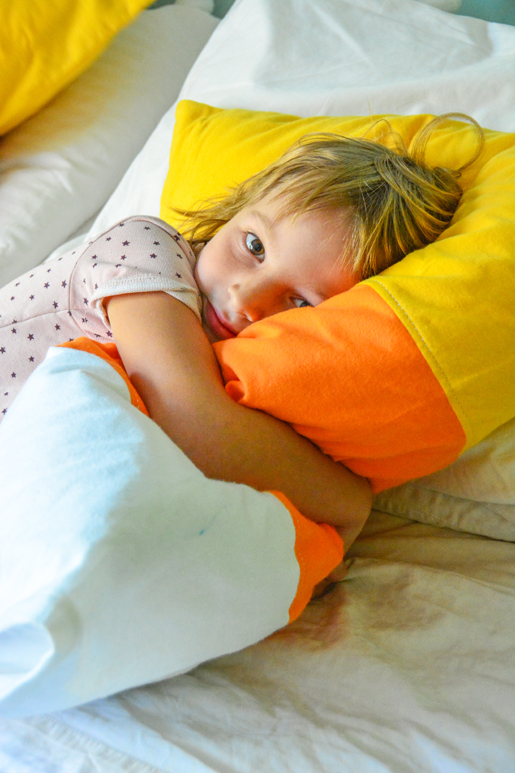 Supplies
1/3 yard each of heavyweight flannel in white, yellow and orange (candy corn colors, of course). This is enough for one pillowcase, just multiply the yardage to make a pair or more.
Coordinating thread (I used red, aqua, black and white)
Step 1) Cut the fabric.
Cut your fabric so that you have the following pieces:
White flannel: 11″ x 42″
Orange flannel: 11″ x 42″
Yellow flannel: 11″ x 42″
Step 2) Make the "candy corn" stripes.
With right sides together, pin the orange and white pieces together along one long edge.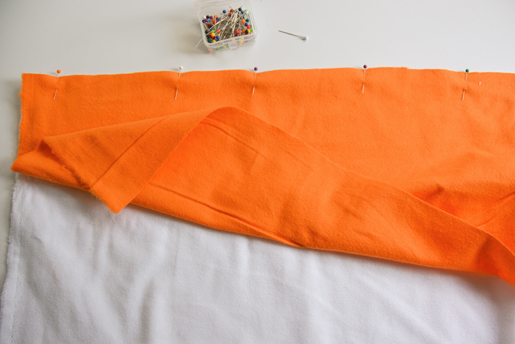 Stitch using a 1/2″-wide seam allowance.
With right sides together, pin the remaining raw long edge of the orange piece to the yellow piece.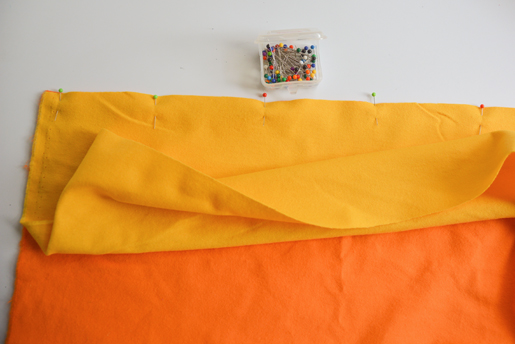 Stitch using a 1/2″-wide seam allowance.
Press seams allowances to one side. Zigzag or serge the raw edges of the seam
allowance to finish (this will prevent fraying).
Hem the raw edge of the white section by turning it under to the wrong side ½″ and then 1″ again and stitching close to the folded edge.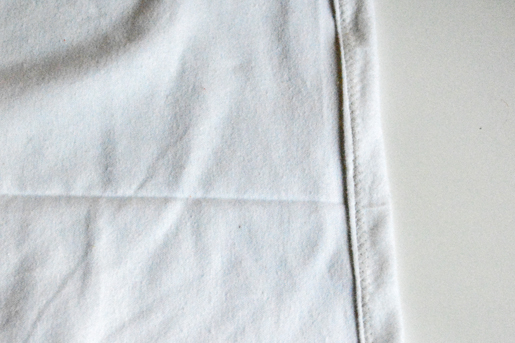 On the right side of the fabric, topstitch  1/4″ to 1/2″ from the seam: Stitch on the orange side of the orange-white seam and on the yellow side of the yellow-orange seam. You can use a straight stitch or a decorative stitch. I love stitch 713 on my BERNINA 580 because it looks like handstitching.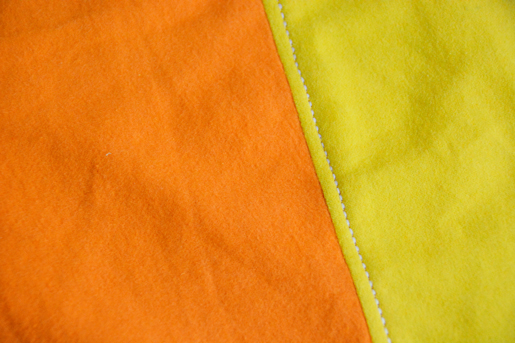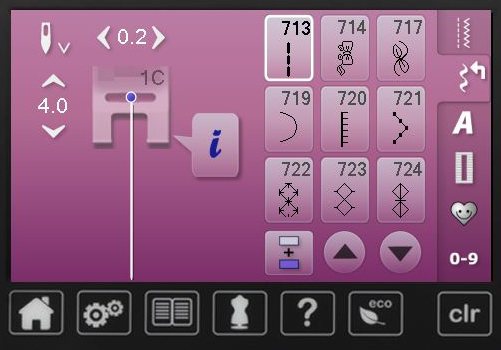 Step 3) Construct the pillowcase.
With right sides together, fold the pillowcase in half. Stitch from the hemmed white edge along the long side of the pillowcase, then pivot and sew along the short edge of the pillowcase. Match the seams between your color blocks and use a 1/2″-wide seam allowance. Serge or zigzag stitch the seam allowances to finish.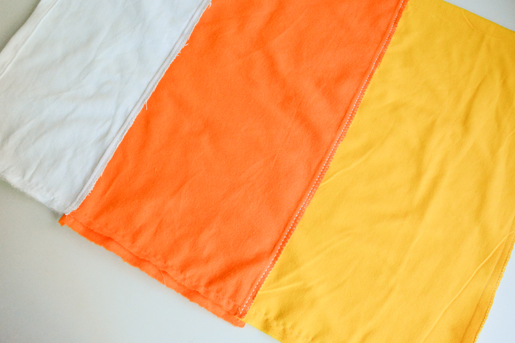 Turn the pillowcase right side out and press.
Fold and wrap to giveaway or stuff with a down pillow and enjoy this sweet pillowcase yourself!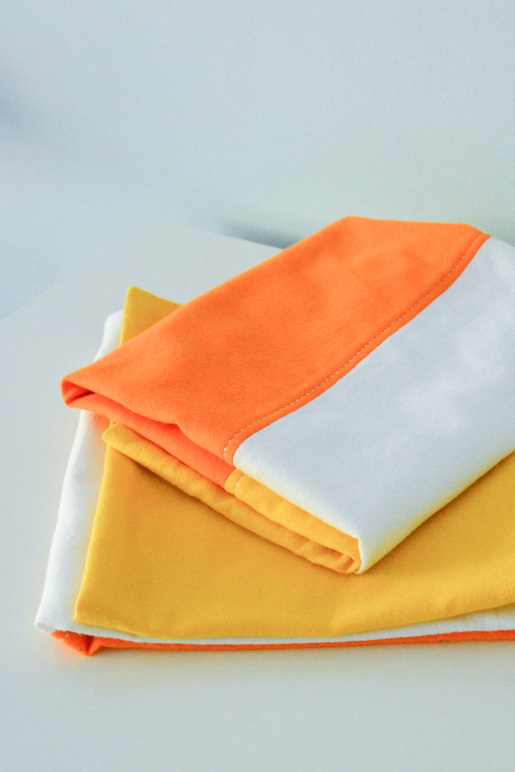 Projects

home décor

Techniques

quilting
What you might also like
2 comments on "DIY Color-blocked Candy Corn Pillowcase"