25 Ideas for a Handmade Holiday from Jessica Abbott at The Sewing Rabbit
Having a very handmade holiday can be easy! I've searched some of my favorite sewing sites and come up with some fabulous Christmas crafts, sewing tutorials, and patterns that will help you sew the holiday away! Counting down till Christmas with 25 Ideas for a Handmade Holiday.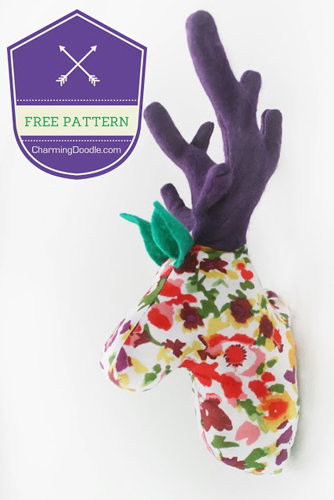 1. Fabric Deer Head
Love this fun twist on holiday decor, hang Rudolph on your wall with the fabric deer head by Charming Doodle!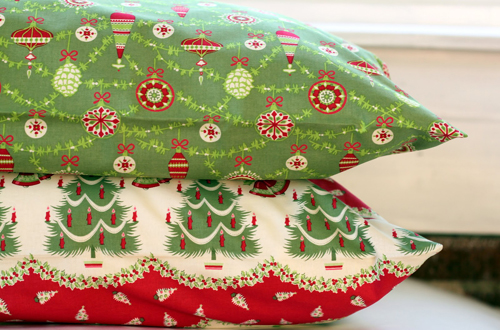 2. Christmas Pillowcases
Have visions of sugarplums dance through your head at night with these cute Christmas Pillowcases by The Cottage Mama.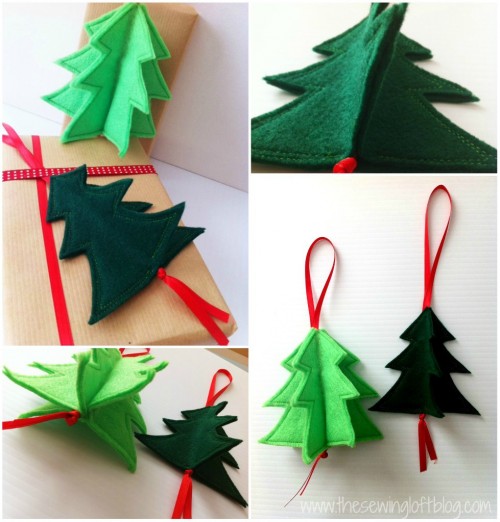 3. 3D Christmas Tree Ornaments
Learn how to make these fun 3D Christmas Tree Ornaments at The Sewing Loft.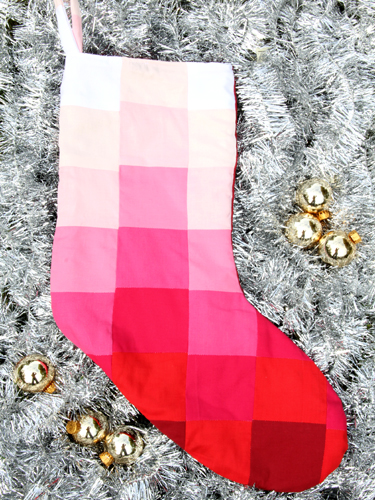 4. Ombre Christmas Stocking
Get the Ombre look this Christmas with Jess Abbott at the DIY Network.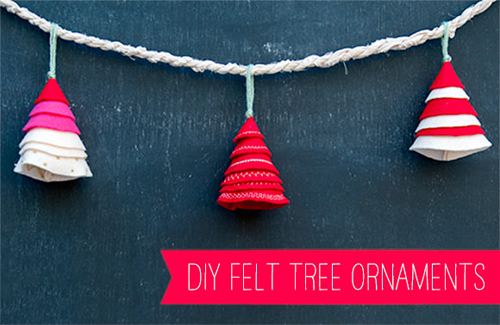 5. Simple Felt Tree Ornament
Make these adorable felt Christmas trees with Handmade Charlotte.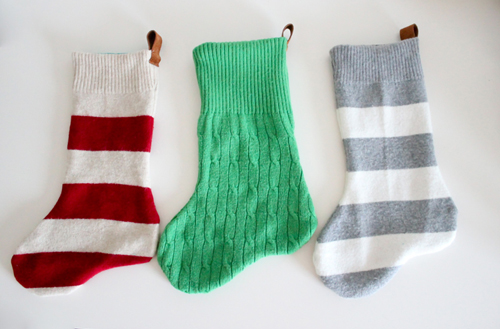 6. Sweater Stockings
These sweater stockings are simple to sew up, and are sure to stretch to fit all of those awesome stocking stuffers by Delia Creates.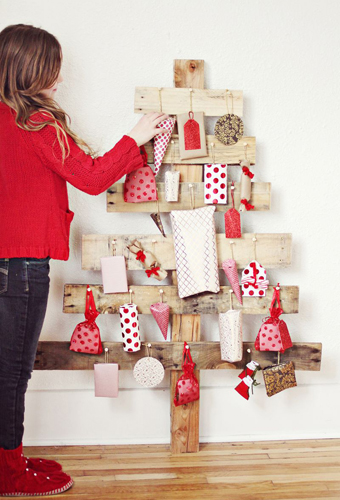 7. DIY Advent Tree
Adore this DIY Wooden Advent Tree, that you can hang all sorts of handsewn goodies and bags on by A Beautiful Mess.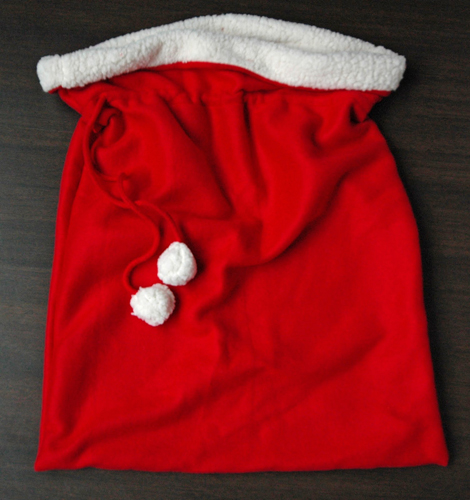 8. Santa Bag
Make a Santa Bag to hold all of those toys on Christmas Eve with Crafterhours.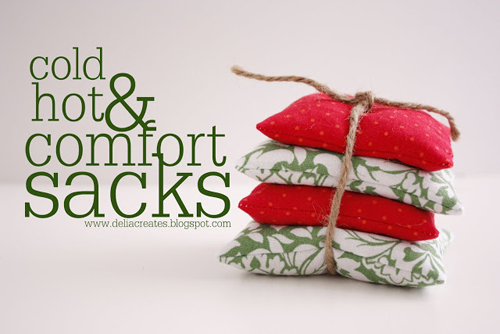 9. Hot & Cold Comfort Sacks
Make some hot & cold comfort sacks to help you relax from holiday stress with Delia Creates.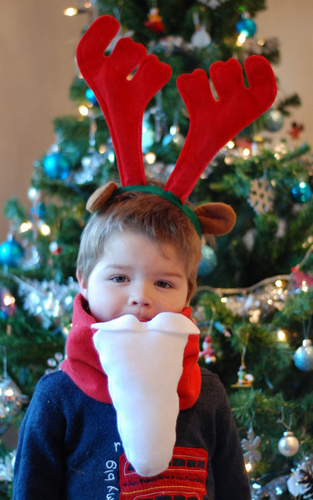 10. Santa Beard Snood
Have some fun this Christmas with your kids with interchangeable Santa beards and moustaches at Craftstorming.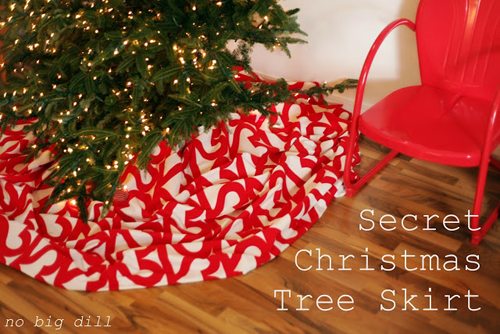 11. Secret Christmas Tree Skirt
Make the easiest Christmas Tree Skirt EVER with No Big Dill.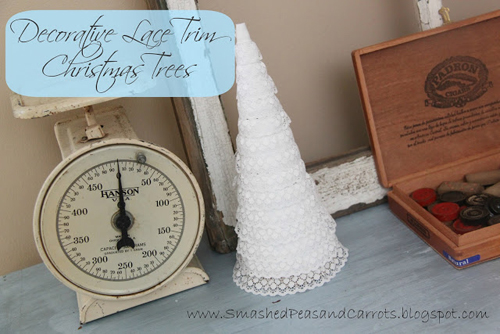 12. Decorative Lace Trim Christmas Trees
Craft your way into a white Christmas with these lace Christmas Trees by Smashed Peas & Carrots.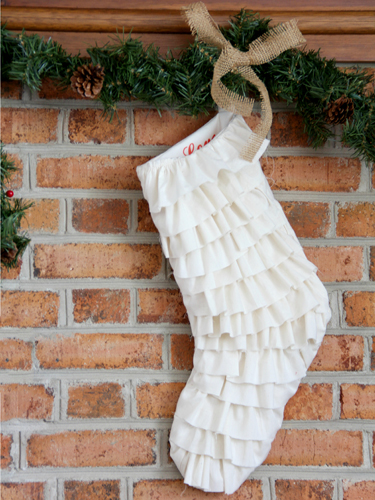 13. Ruffle Fringe Stocking
Have a Shabby Chic Christmas by making a Ruffle Fringe Stocking with Jess Abbott at the DIY Network.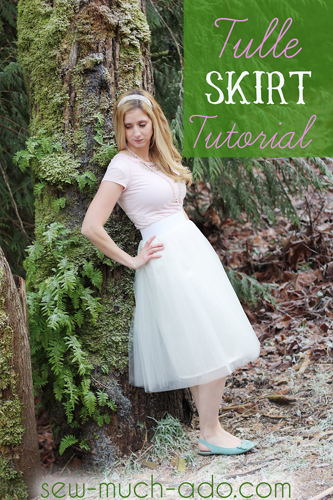 14. Tulle Skirt
Make yourself an easy holiday skirt with Sew Much Ado.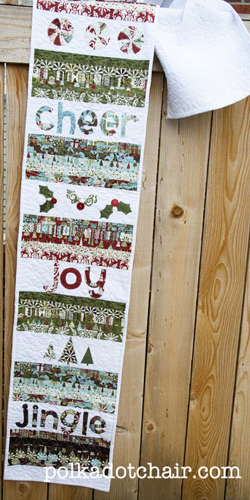 15. Christmas Table Runner
Sew a fabulous Christmas Table Runner with the Polkadot Chair.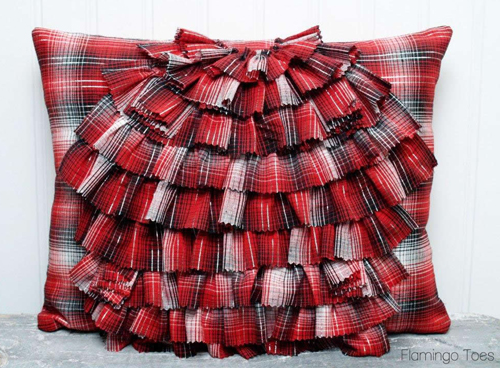 16. West Elm Pillow Knock Off
Recreate a fabulous ruffled pillow with Flamingo Toes.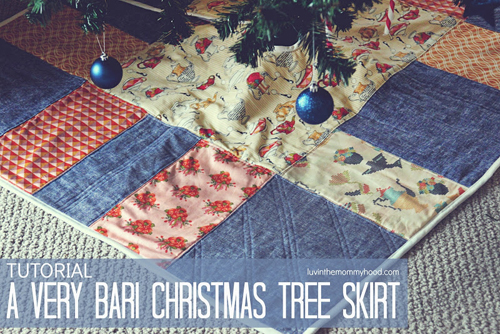 17. Very Bari Christmas Tree Skirt
Sew a gorgeous modern Christmas Tree Skirt with luvinthemommyhood.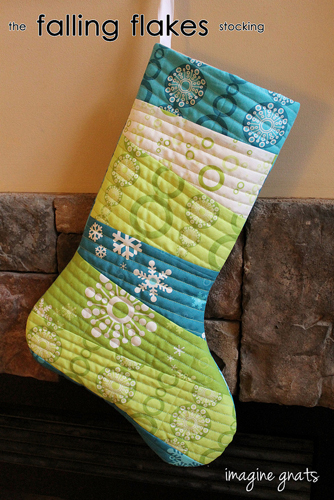 18. Falling Flakes Stocking
Quilt as you go with this fabulous Christmas Stocking by Imagine Gnats.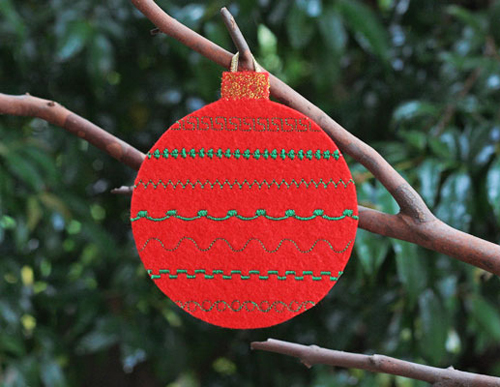 19. Felt Christmas Ornaments
Use all of your decorative stitches with these easy felt Christmas Ornaments by Things for Boys.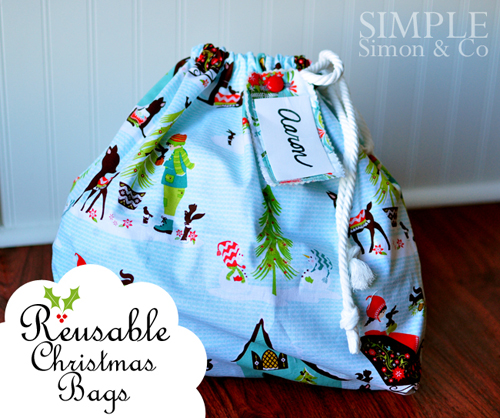 20. Reusable Gift Bags
Conserve your paper and make reusable gift bags with Simple Simon & Co.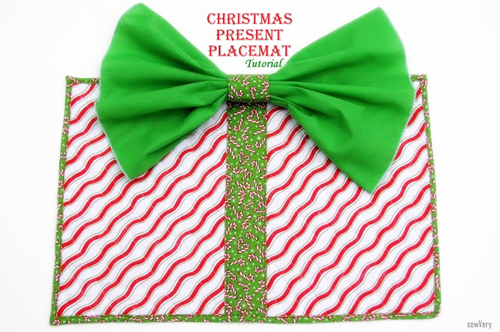 21. Christmas Present Placemat
Make a fun present on your table for the whole family to enjoy with these Christmas Present placemats by Sew Very.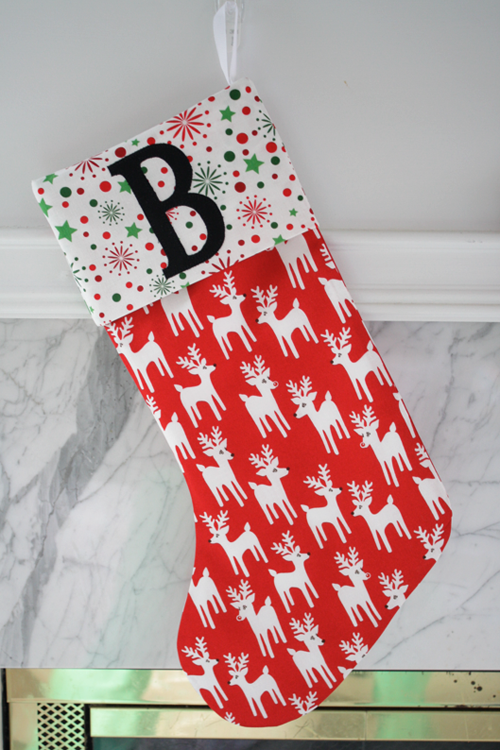 22. Traditional Christmas Stocking
Make traditional Christmas stockings with appliqued initials with Sew Like My Mom.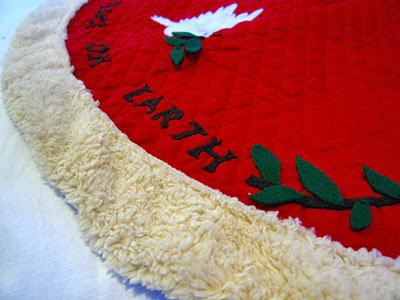 23. Santa Tree Skirt
Create a sherpa lined classic tree skirt with Shwin & Shwin.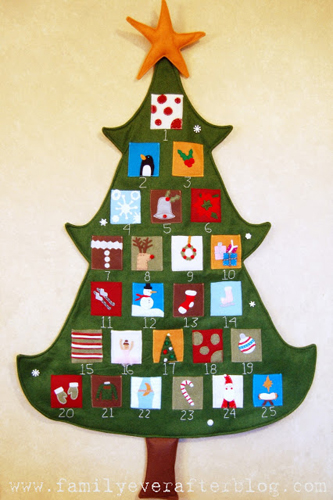 24. Christmas Tree Advent Calendar
Hang your advent calendar on your wall with this Pottery Barn-inspired Christmas Tree Advent Calendar by Family Ever After.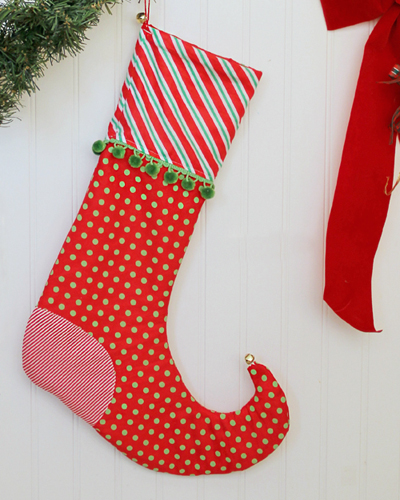 25. Elf Stocking
Make a fun Elf Stocking this Christmas with Jess Abbott at the DIY Network.
Projects

home décor

Techniques

crafts
What you might also like
One comment on "25 Ideas for a Handmade Holiday from Jessica Abbott at The Sewing Rabbit"