DIY Stylish Sewing Gifts for the Holidays: Ideas from Handmade Charlotte
Handmade always means more during the holiday season, and if you're anxious to squeeze in some sewing for gift-giving we have six great easy tutorials to help in your handmade quest. These stylish gifts can be sewn up in an afternoon and will leave your friends and relatives feeling extra cozy and extra loved this holiday season! Our favorite part of these projects? Not only are they easy but they're even perfect for that relative you haven't seen in a while – we hope you'll find something to make for everyone on your list!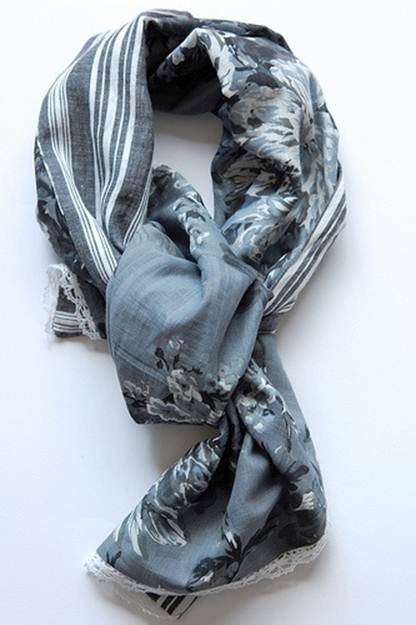 Scarves are a great accessory for the chilly weather or in place of an oversized necklace. Pick the right fabric and they can be made for a man or a woman, cold or warm weather. We love to sew for the season so it's perfect when you're feeling the loom of the long winter months ahead to make something that makes you feel a little bit warmer inside. With just two rectangular pieces of fabric, a trim (optional) and your sewing supplies, you'll be on your way to a handmade gift in no time.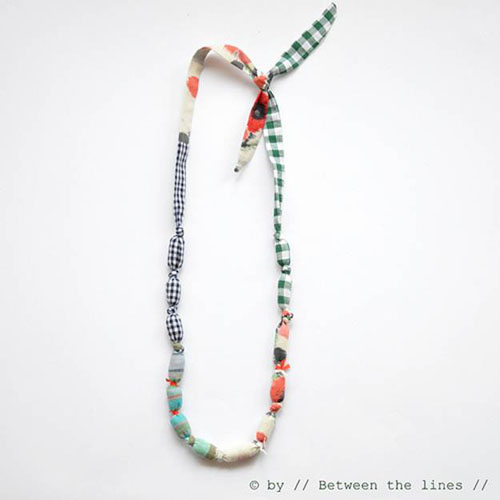 We love this necklace because you can use scraps from your stash and a little bit of stuffing you may have around to complete this fun project. If you have beads they can work, too, to give your necklace the "sausage" look with different shapes, but you will have to make sure they're sized to slide through the necklace tube easily. Wool roving makes for a great supply so that you're sure to squeeze it perfectly sized into the tube, avoiding any "oops!" moments.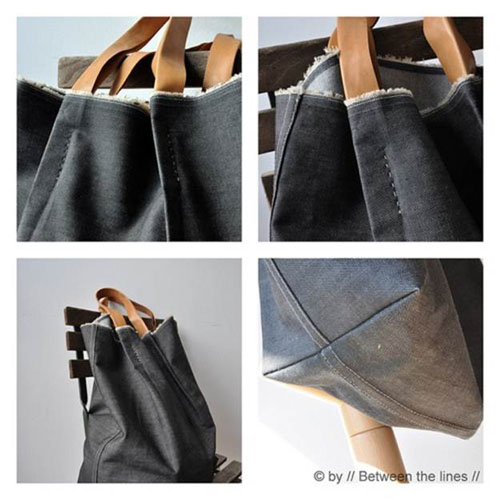 This bag is made from denim, but any heavy-weight fabric will be perfect to make this tote that is sure to withstand some heavy handling. If you're new to working with leather this tutorial walks you through some simple leather handling and sewing tips.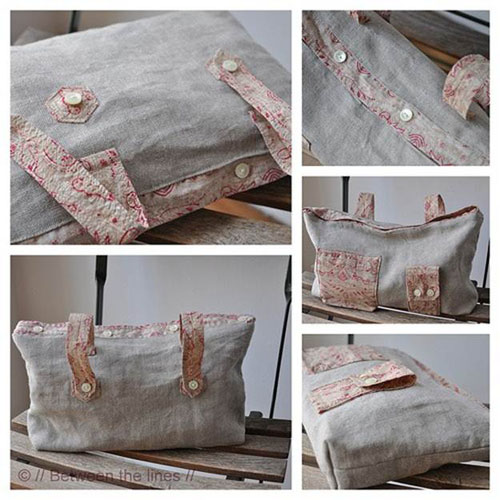 Everyone loves a good toiletry bag, an easy accessory perfect for travels. We love this tutorial because it makes use of an old dress shirt, taking advantage of already-sewn elements on the shirt to minimize your own sewing efforts. The style is simple enough that with the right fabric choices, it can be made for a man or woman.
Stitch-Embellished Water Bottle Bag
What better way to remind someone to keep hydrated than providing them with a convenient water bottle holder? Hang it by the door as a reminder to grab your bottle before you head out of the house, and they'll thank you later. It's great for little ones and adults alike, and can be made in a fabric that suits their personality perfectly. It can also be used to store plastic bags so they're up and out of the way, bathroom accessories, and anything else that fits neatly in a tube!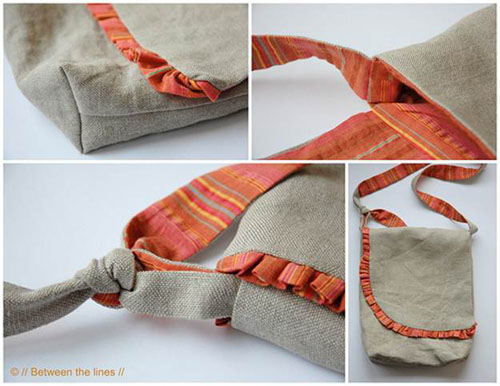 Messenger bags are great for work and play, an easy-access tote that keeps your belongings safe. This bag uses the basic shape of a messenger bag and adds a ruffle for a cute accent. The construction is really simple so it can be completed by sew-ists of any level of sewing expertise, and modified for your specific recipient if you're feeling creative!
What kind of sewing projects do you have on the cutting table for this holiday season? Share in the comments below!
Techniques

crafts
What you might also like
2 comments on "DIY Stylish Sewing Gifts for the Holidays: Ideas from Handmade Charlotte"