Handmade Halloween Round-Up by Jess Abbott
Everyone loves a good handmade Halloween costume! It seems to be the one time out of the year that everyone's crafty thumb comes out, as we try to please our kids childlike desires to become their favorite character, animal, or spooky creature. Here is a great roundup of 30 of my favorite DIY Halloween costumes out there, with links to the tutorial or pattern.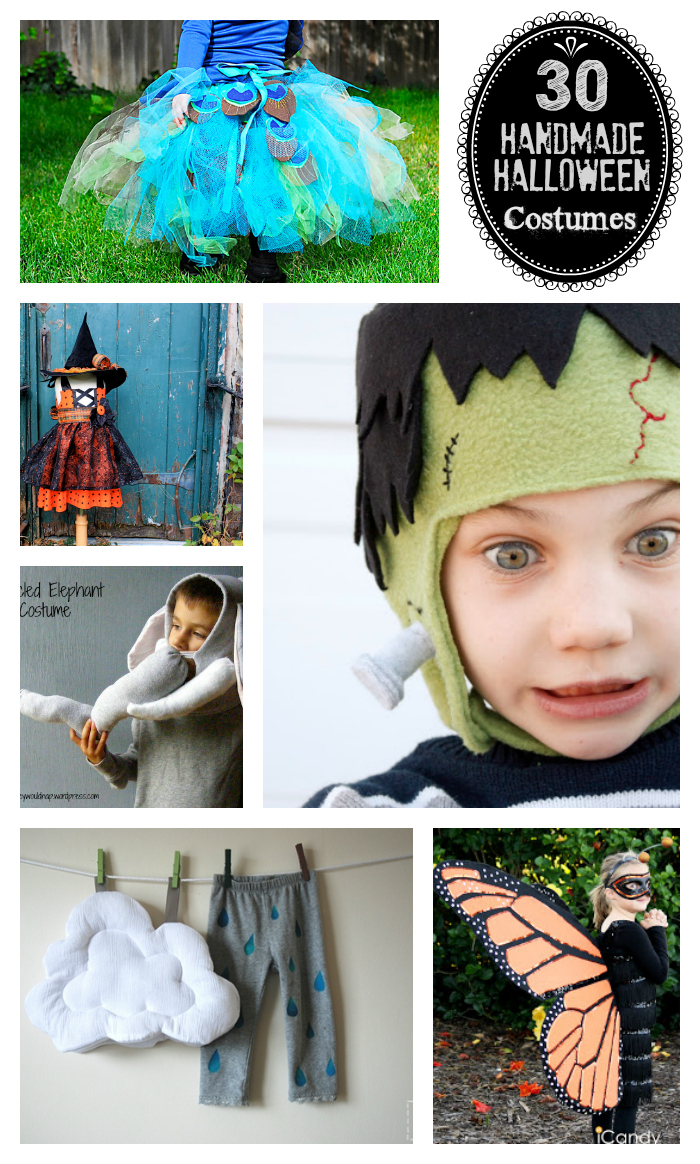 1. Princess Witch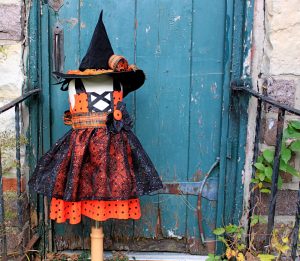 Sew a gorgeous handmade witch Halloween costume this year with Lindsay of The Cottage Mama.
2. Instagram Camera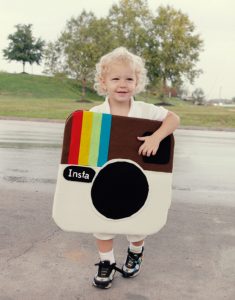 Craft your favorite Phone Ap with this fun Instagram Camera DIY by See Kate Sew.
3. Fairy Tutu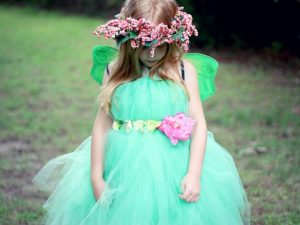 Turn a maxi tutu into an easy DIY Woodlands Fairy Costume using this easy tutorial by Jess Abbott for the DIY Network.
4. Frankenstein Hat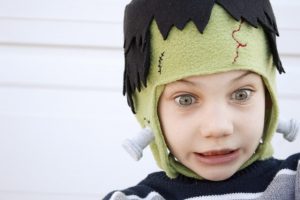 Sew the perfect Frankenstein hat for your older kids, and let them stomp about town with this fantastic free tutorial from Delia Creates.
5. Rain Cloud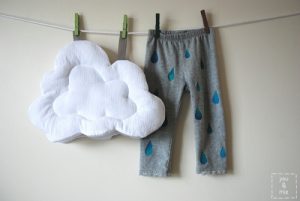 Love to jump in rain puddles? How about sewing up a fun cloud costume with hand stamped raindrop leggings with You and Mie.
6. Fox Costume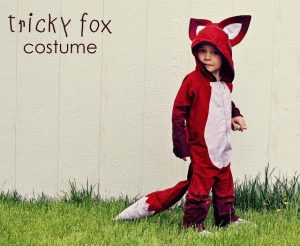 We love this Fox Costume Pattern by Jess of Running with Scissors. Those ears are simply perfect.
7. Rainbow Dash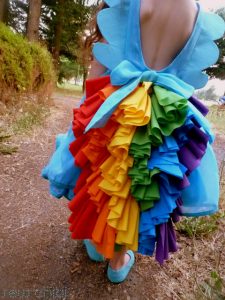 Have a child who loves her character ponies? This is a fabulous Rainbow Dash inspired dress tutorial by Sew Chibi.
8. Child Size Boxing Gloves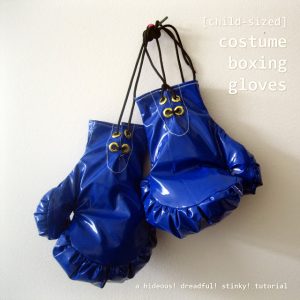 Put them in the ring with this free boxing gloves pattern by Marigold of Hideous! Dreadful! Stinky!
9. Monarch Butterfly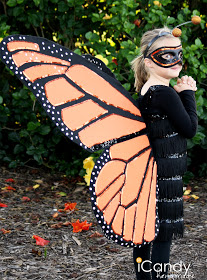 Your child will love to fly down the block with these gorgeous monarch butterfly wings. Get the free tutorial by iCandy Handmade here.
10. Upcycled Elephant Costume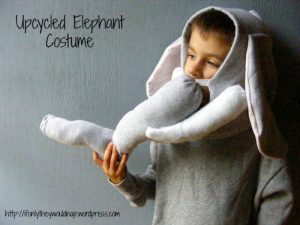 Turn your old sweats into an elephant costume with this fabulous free tutorial by If Only They Would Nap.
 11. Princess Bustle Skirt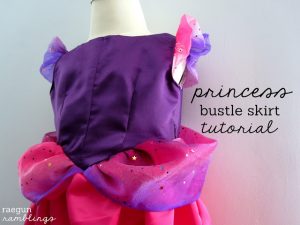 Craft the infamous Princess Bustle Skirt with Rae Gun Ramblings.
12. Musketeer Boots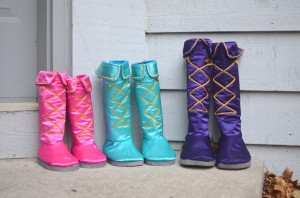 Looking for some boots to match that princess dress, or your little musketeers? There is a great free tutorial courtesy of ikat bag here.
13. Hedgehog Costume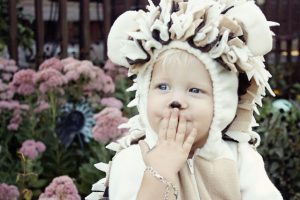 Sew a Hendgehog Costume for your little critter this Halloween with this free Hedgehod Costume by Alida Makes.
14. Firefighter Costume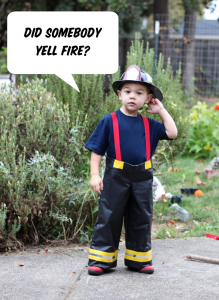 Turn an old raincoat into a fabulous firefighter costume with Carla of small + friendly.
15. Baby Robots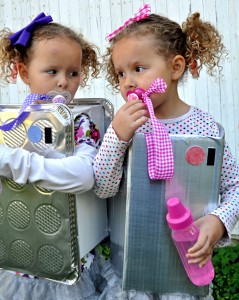 Get your craft on by turning some old boxes into baby robot costumes with Curly Birds.
 16. Pretty Peacock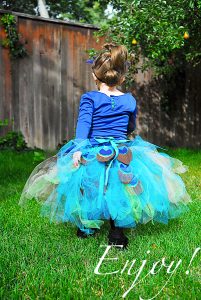 Let your daughter showcase her feathers in this free pretty peacock costume tutorial by Shwin & Shwin.
17. Superhero Cape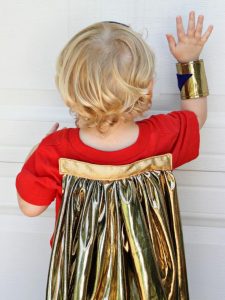 Sew an easy detachable superhero cape with liquid metal fabric this Halloween with The Sewing Rabbit for the DIY Network.
18. Bumble Bee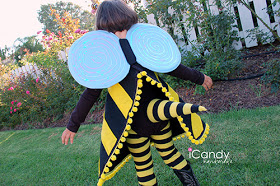 Create the perfect bumble bee costume, with stinger and all, with this fabulous tutorial by Jen of iCandy Handmade.
19. LightSaber Noodles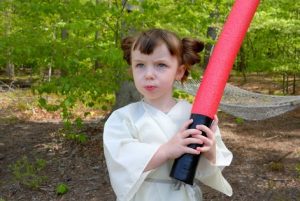 May the force be with you this Halloween. Turn your old pool noodles into fun lightsabers for your little ones with That Moxie Girl.
 20. Dorothy Costume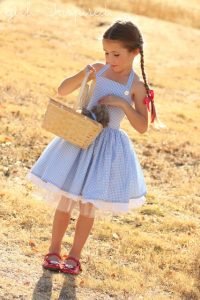 Follow the yellow brick road in this pretty handmade DIY Dorothy Dress by Girl. Inspired.
21. Dinosaur Train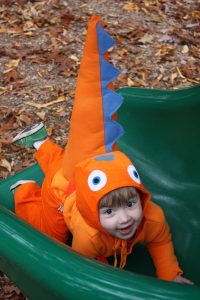 See how you can make your own dinosaur train with various patterns and tutorials by Buzzmills.
22. Piglet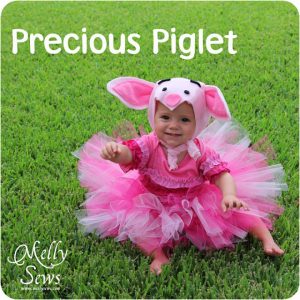 Sew a precious piglet costume with Melly Sews with this free tutorial.
23. Baboon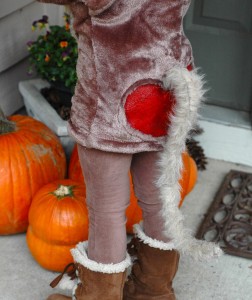 For when your child simply has to be a baboon. See this handmade costume in all its glory at Crafterhours.
24. Nesting Dolls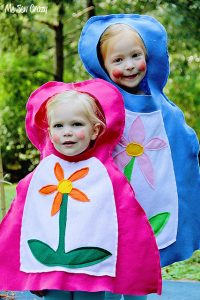 Need a quick costume for all of your kids? How about turning them into matching nesting dolls with this easy craft by The Sewing Rabbit.
25. Choose your Own Adventure Jacket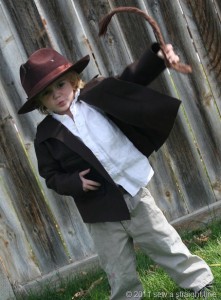 Let your child be Indiana Jones, an explorer, or a detective with this Choose Your Own Adventure Jacket by Sew a Straight Line.
26. Nurse Costume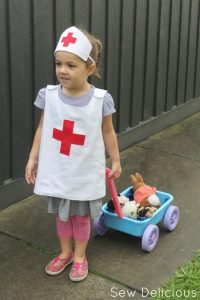 Sew a kids nurse costume using a pinafore pattern with Ros of Sew Delicious.
27. Applejack Costume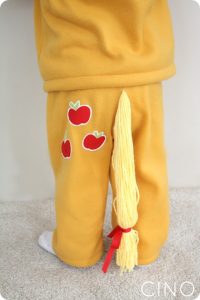 Sew another favorite character pony with this free tutorial from Jess of Craftiness is Not Optional.
28. Wild Thing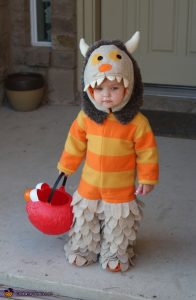 Sew a Wild Thing Monster Costume with Costume Works and McCalls Pattern.
29. Shark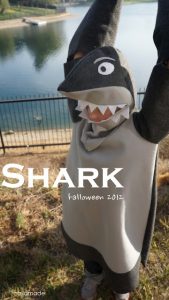 Sew a fun handmade shark costume like Caila Made.
30. Big Bad Wolf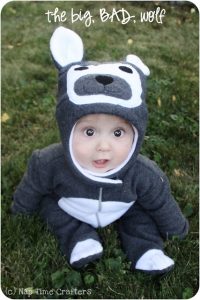 Does Little Red Riding Hood need a big bad wolf in her life? Use this Pattern by Nap Time Crafters.
Techniques

crafts, sewing
What you might also like