Red and White Holiday Decor Ideas
The combination of red and white in winter brings to mind candy canes, Santa's jolly coat, and pretty ornaments hanging on the tree! Make your home merry and bright by creating any of these favorite WeAllSew projects featuring the classic Christmas colors of red and white.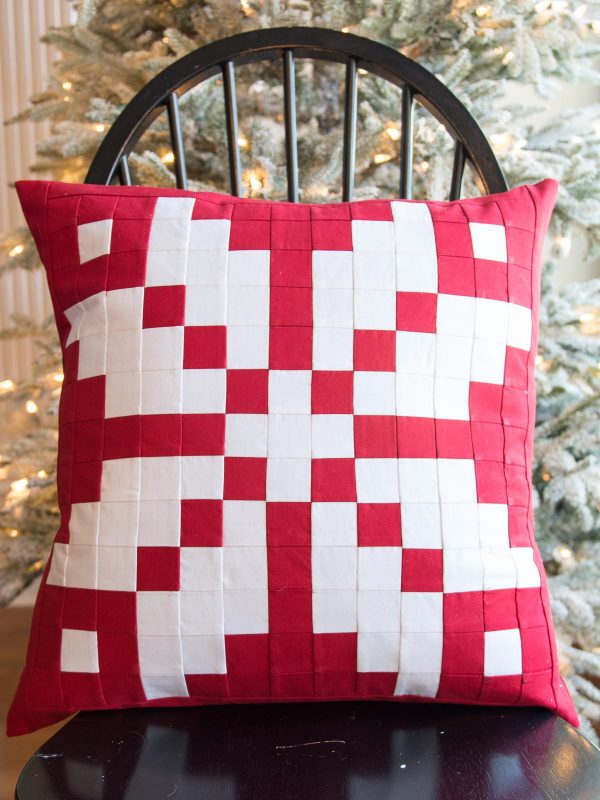 With Christmas on the way, get inspired by warm sweater and knitting patterns and create this simplified patchwork snowflake pillow. Find the Norwegian-inspired Snowflake Pillow tutorial here.
Redwork embroidery is a simple technique worked in a single shade of thread. In the early 1800's when it first was popular, red was the only dye that was colorfast, which led to its popularity for this stitchery. The style consists of embroidering design outlines onto a white or off-white fabric with a contrasting thread. Learn how to create a modern Redwork Table Runner with this tutorial.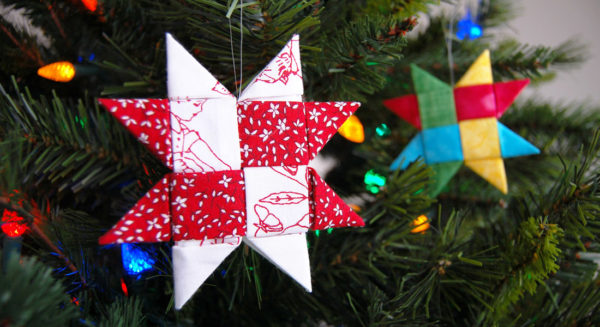 Have you ever made simple folded Danish stars (sometimes called a German or Froebel star) with paper strips? These simple stars are made from fabric to decorate for the holidays. Hang these fabric stars on the tree, give them as gifts, or use them as pretty additions to wrapped gifts. Learn how to Make a Danish Star Ornament with Fabric here.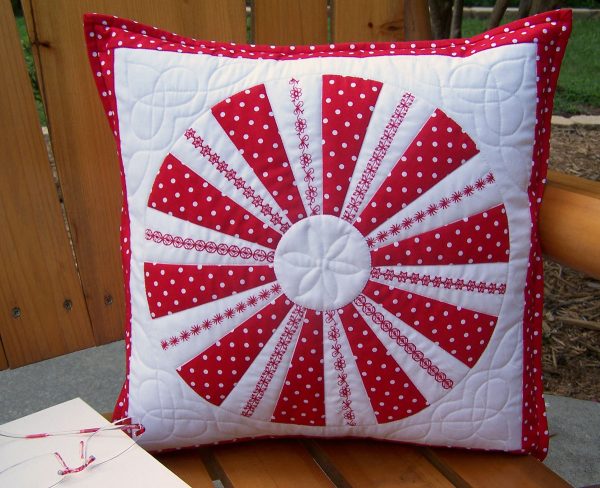 This adorable Peppermint Candy Pillow by BERNINA Ambassador Nancy Mahoney will give your decor a new look, whether for your bed or a decorative pillow for your couch. Click here to find the Peppermint Candy Pillow Tutorial.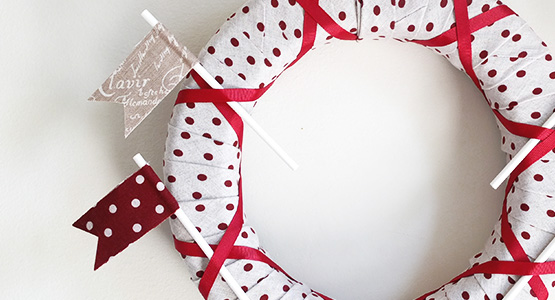 A red and white wreath will give your Christmas décor a hint of the great north and an authentic Scandinavian look. The wreath—wrapped in a long strip of bias tape— is merely pinned together. At the end of the season you will be able to use the bias tape to bind a quilt if you would like to reuse the fabric. Learn How to Make a Danish Inspired Wreath here.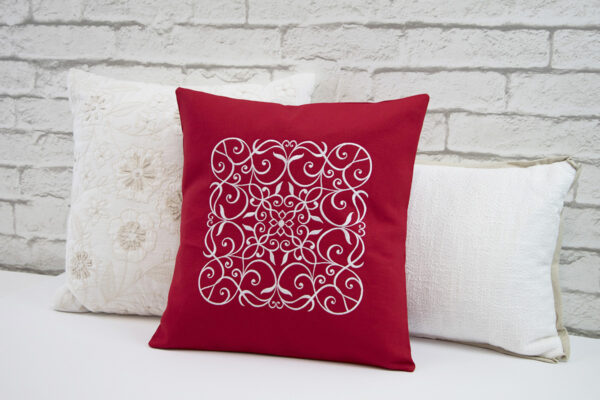 This classic looking red and white pillow features a simple embroidery motif. Find out how to create the Wrought Iron Embroidered Pillow at WeAllSew.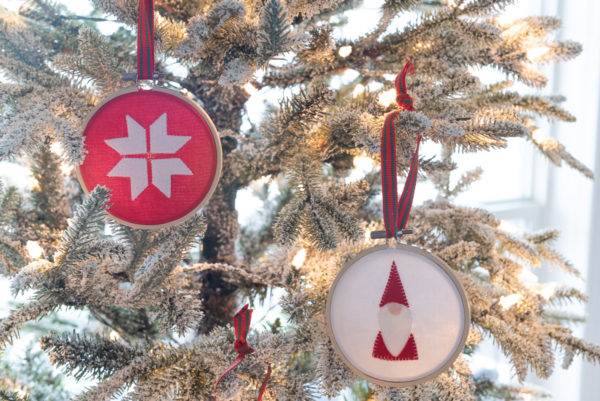 A few years ago Melissa Mortenson was on a trip to Norway and stumbled on the most adorable Christmas shop. Melissa was so inspired by all of the red and white decorations that she created a few tutorials for simple Christmas ornaments!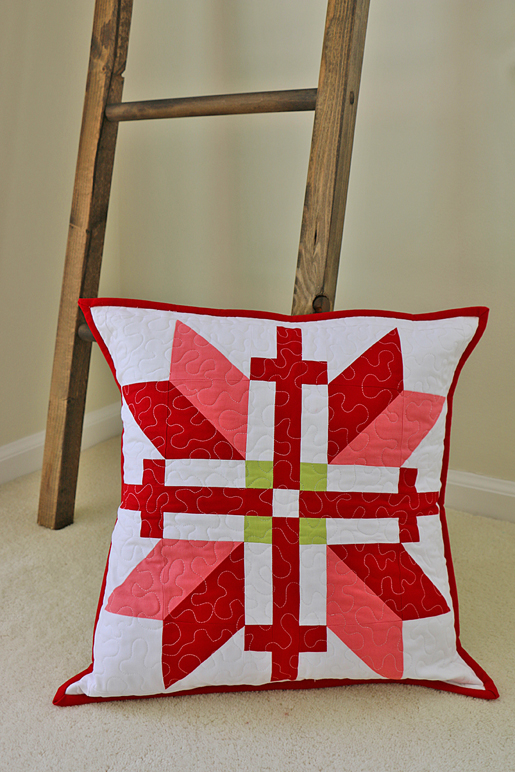 Thinking of starting your holiday sewing? This Nordic-inspired pillow will look great on your couch this holiday season, find the Fair Isle Pillow Tutorial here.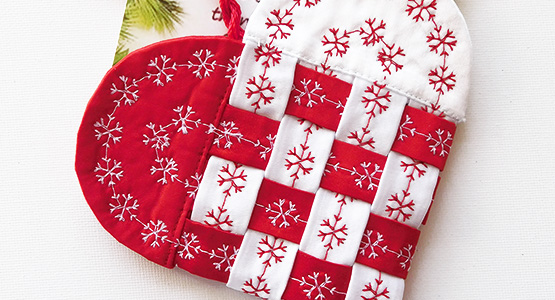 Scandinavian Hearts are a popular holiday item. It is an old Scandinavian tradition to make woven paper or felt hearts to fill with candies or nuts and put on the Christmas tree. Make one from fabric with decorative stitching and create a treasured keepsake. Click to find out How to Make a Scandinavian Heart.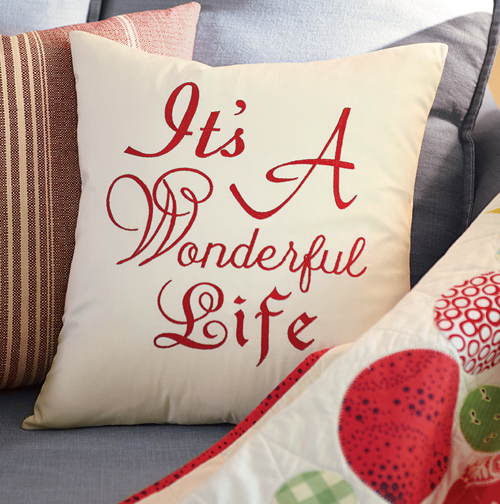 There's nothing like a Frank Capra movie to warm the heart on Christmas Eve. Many families have a tradition to sit with my loved ones and mugs of hot chocolate every year and watch "It's A Wonderful Life." This pillow inspired by this favorite Christmas movie! Make an "It's a Wonderful Life" pillow with this tutorial.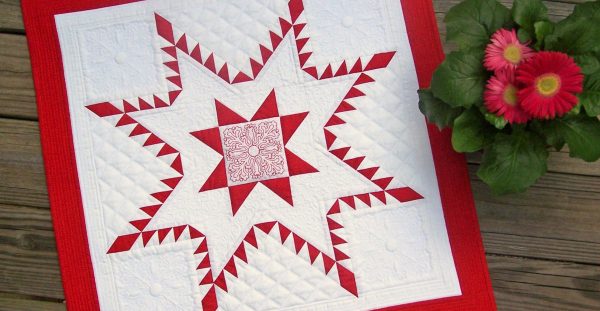 This mini-quilt features two stars along with a center square to add embroidery or hand-quilting. Find the Aurora Feathered Star Quilt Block tutorial here.
The BERNINA Embroidery Software 8.1 adds so many capabilities to embroidery machines and gives you the chance to create anything you want. In-the-Hoop projects can be easily created, and with larger hoops for the machines, can be even larger! Find out how to create a simple embroidered Candle Mat In-the-hoop in this post.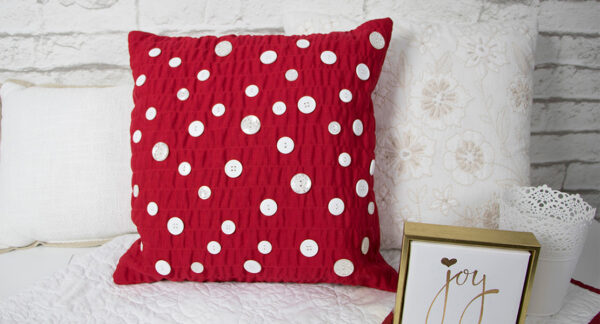 A few simple techniques are combined to create this fun red and white polka-dot pillow! Learn how to create a Button-up Pillow with this tutorial.
Difficulty level

Beginner

Projects

home décor, mini quilt, pillow

Seasons

Christmas, Winter
What you might also like
One comment on "Red and White Holiday Decor Ideas"