Faux Fur Denim Jacket Re-Fashion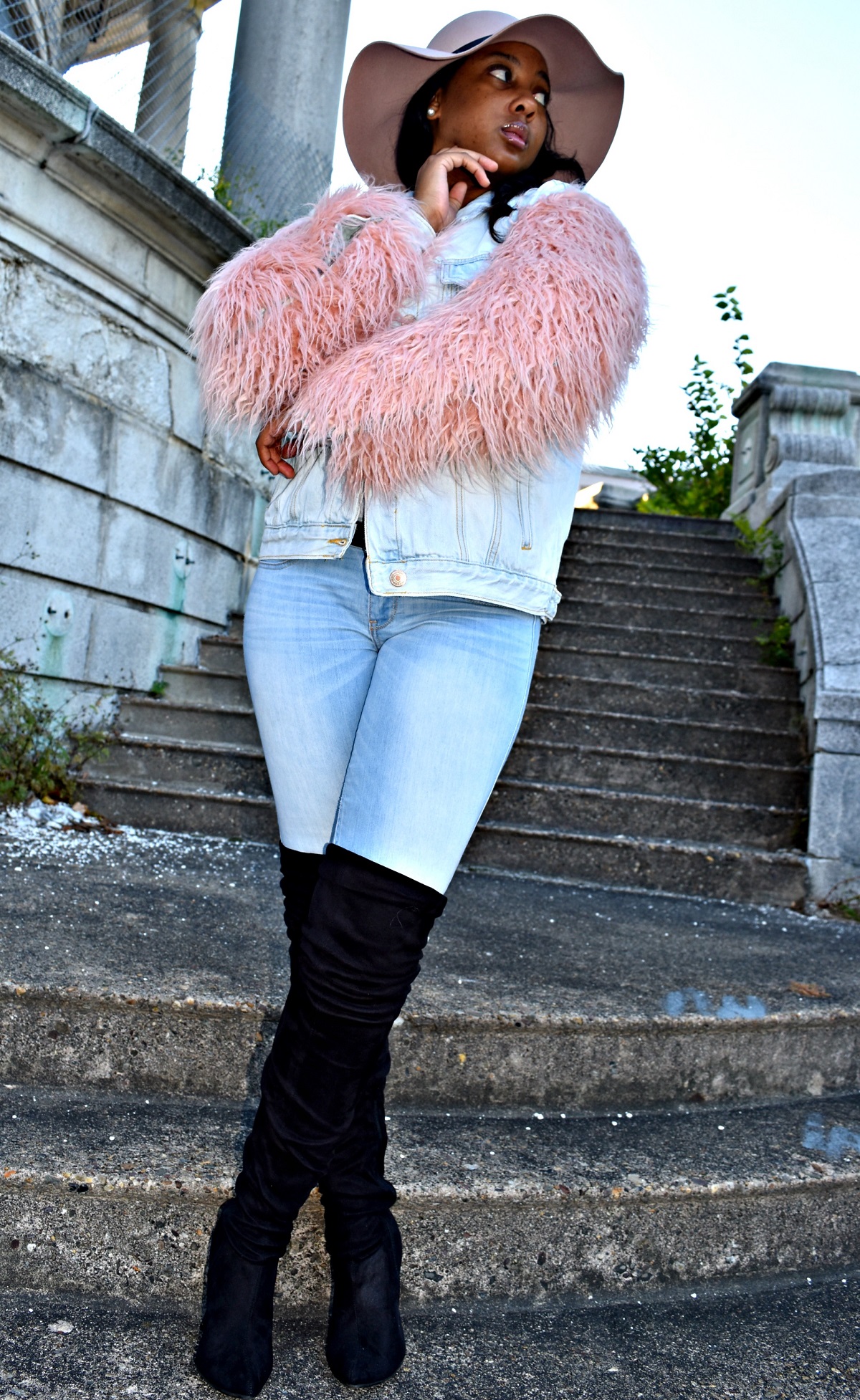 This Faux Fur Denim Jacket Re-Fashion will give your denim jacket a sophisticated make-over. Faux Fur is a great alternative for fall and winter cover-ups. If you're like me, I wear my denim  jacket year round so this re-fashion is a great addition to my denim wardrobe. Although this one was for my daughter, I plan on making one for myself but first, let's get started on making yours!
Supplies Needed for the Faux Fur Denim Jacket Re-Fashion
Sewing Machine (I'm using my BERNINA 350PE)
Iron
Denim Jacket (Old, New or Made)
Faux Fur
Coordinating Thread
Seam Ripper
Straight Pins
Scissors or a Razor
Craft Paper for your pattern (You can use any type of paper to make a pattern)
If you were always interested in making your own denim jacket, this would be a great time to make that happen. Here is the Hampton Denim Jacket from Alina Design Co. They  have a sew-a-long for the jacket if you need help with the construction. WeAllSew readers get a discount if you want to purchase the pattern. For today, October 3 through October 10, you can use discount code "WeAllSew15" for 15% off your pattern purchase.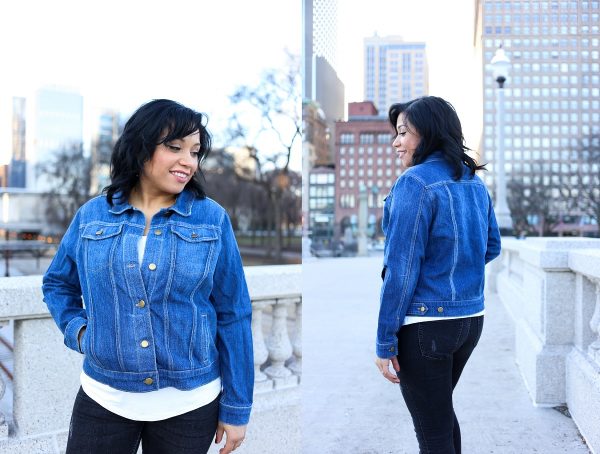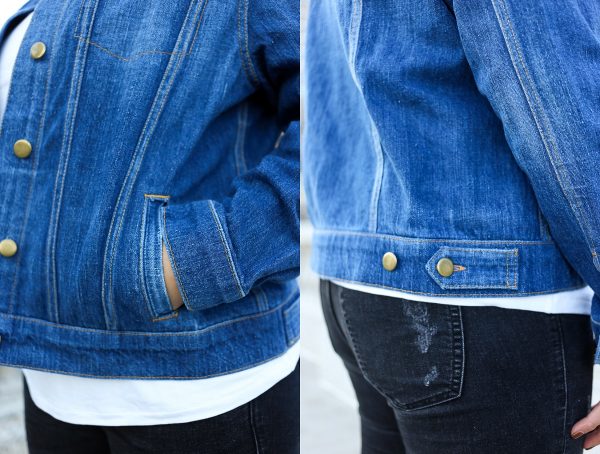 My jacket for this project.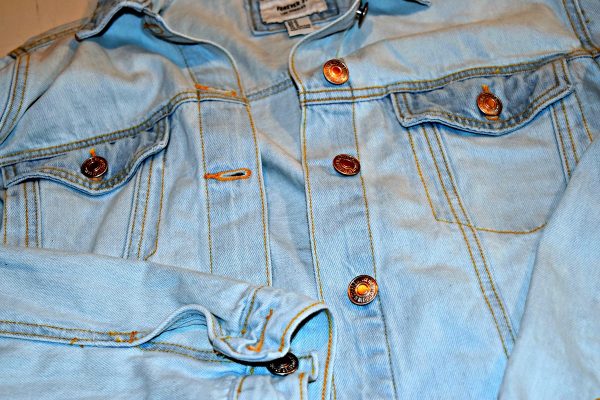 Remove the sleeves from your denim jacket with a seam ripper.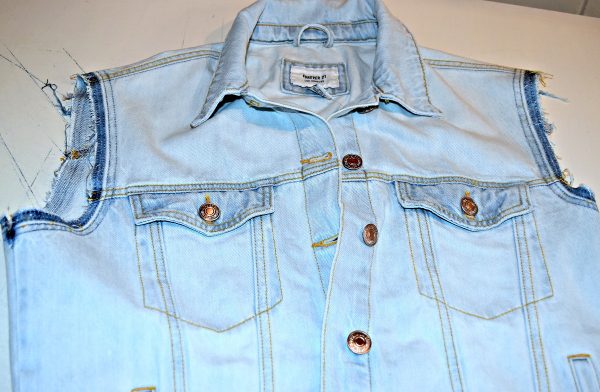 2. Press your sleeve flat with an iron and lay it on the paper to trace the sleeve.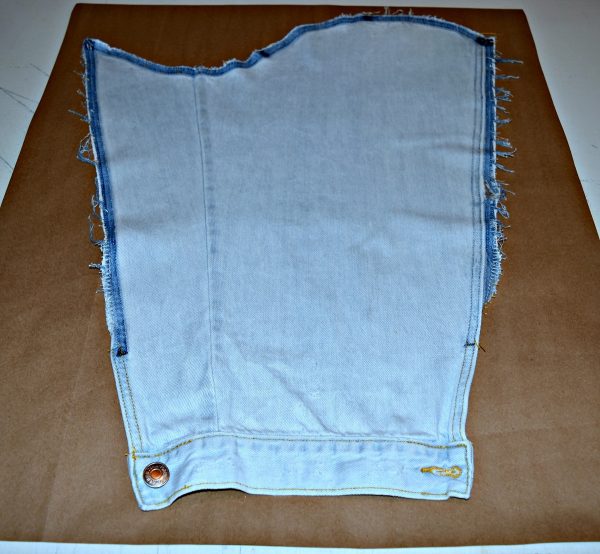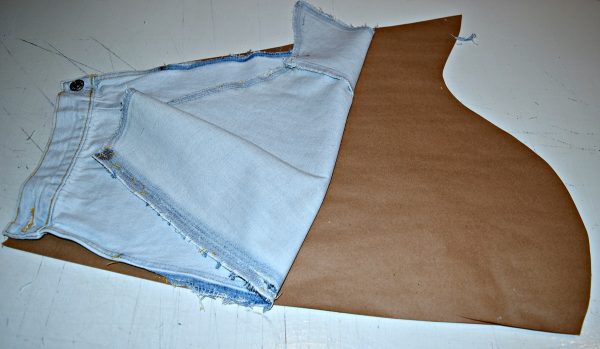 3. Now lay the piece on top to trace the shapes for the sections of the sleeves. Make sure you make your pattern at least 1/2 inch from the seam, this way you will not sew the fur in the seams when you put the sleeve back together.
4. Use the pattern pieces to cut out the faux fur pieces.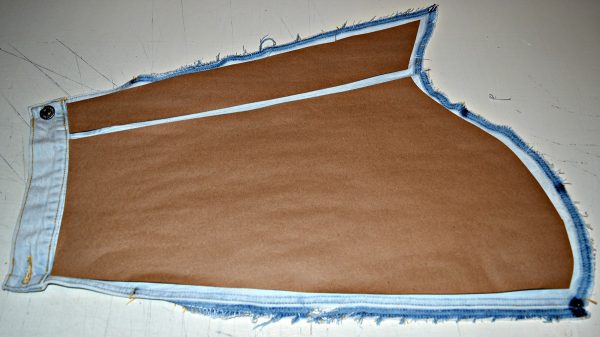 Faux Fur Cutting Tip!
When cutting into the fur you should only cut through the backing, DO NOT cut through the hairs of the fur. If you do it correctly you should be able to pull your pieces apart with no hairs for you to clean up. If you cut through the hairs, that's when you get fur flying everywhere. This is why some people use razors, because you just run the razor across the back without touching the hairs.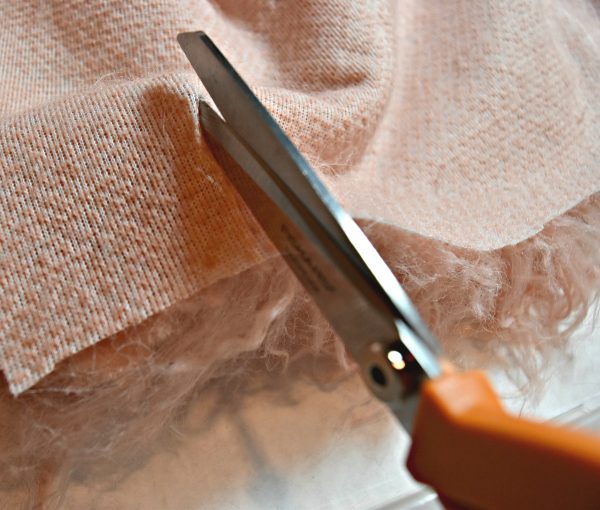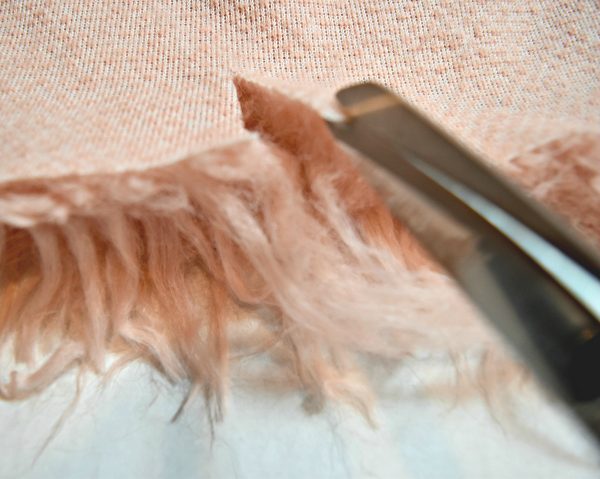 5. Let's place the fur pieces on top of the denim sleeve and pin them down for stitching.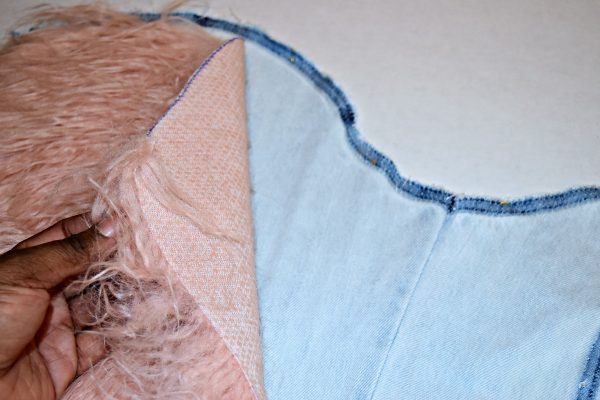 6. Using a zig-zag stitch attach the fur to the sleeve. You should see denim edges all around your fur pieces because we made the pattern pieces smaller that the actual sleeve.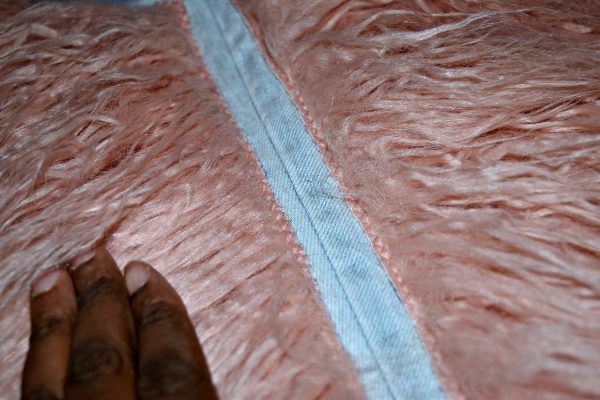 7. Close your sleeve and attach it to the jacket and you're done! (When attaching the sleeve to the jacket I did not add the top-stitching that was originally on my jacket. If you are going to add top-stitching that was original to your jacket you will need top-stitching thread.)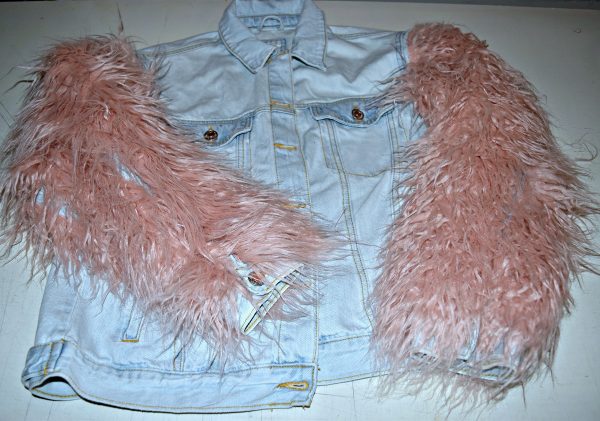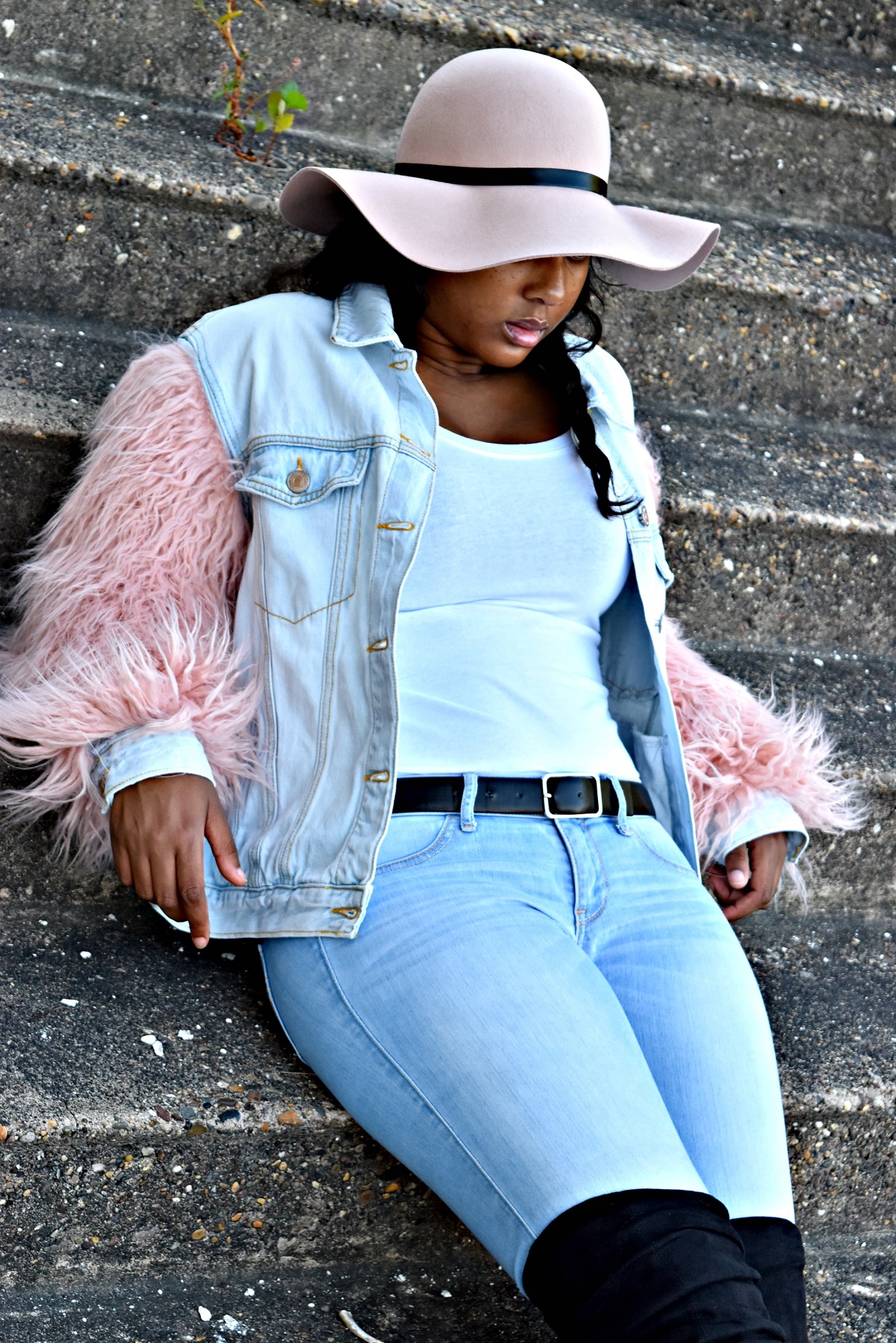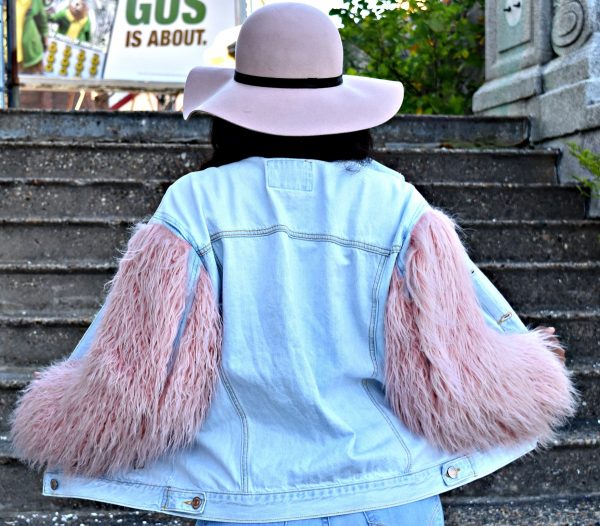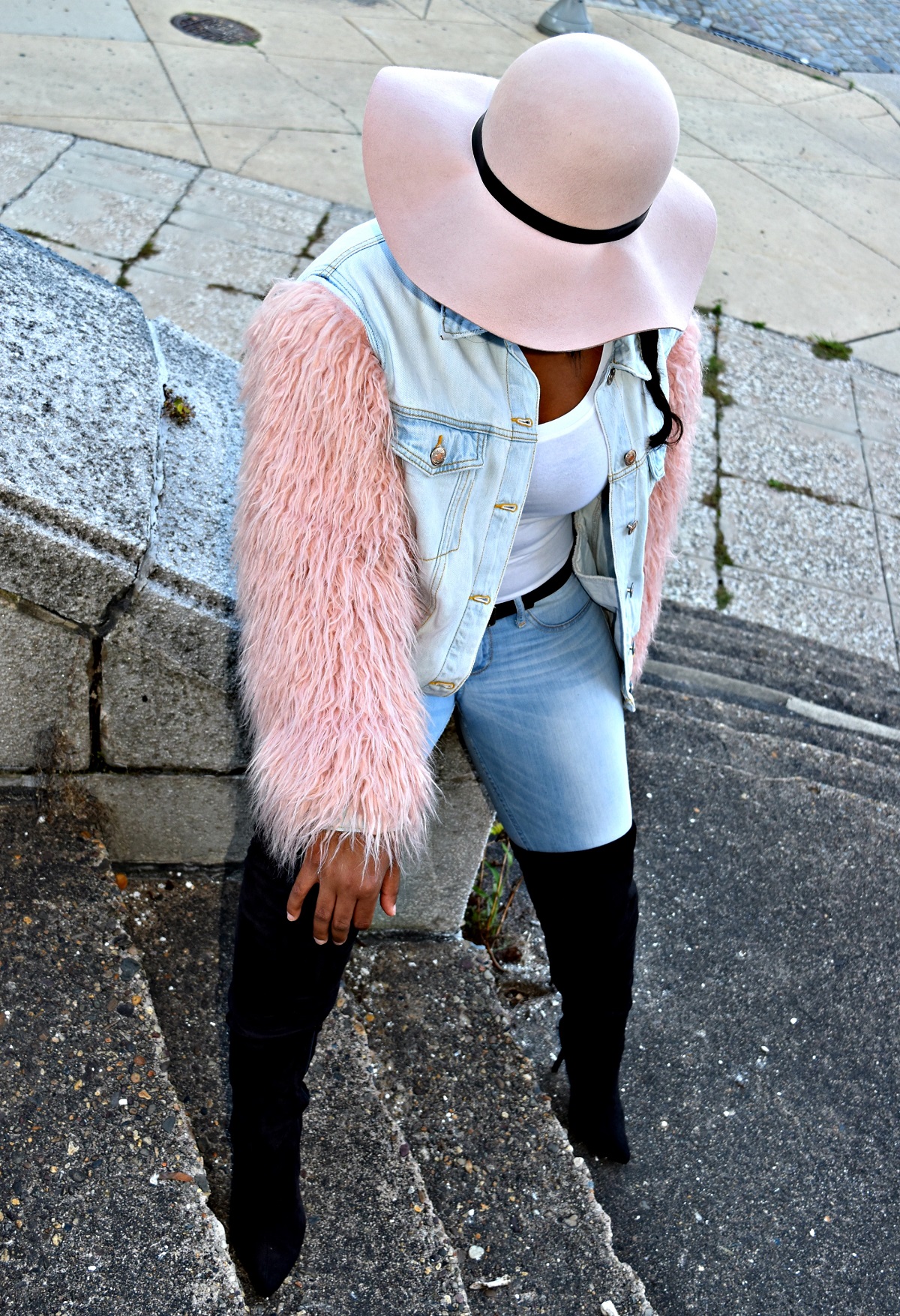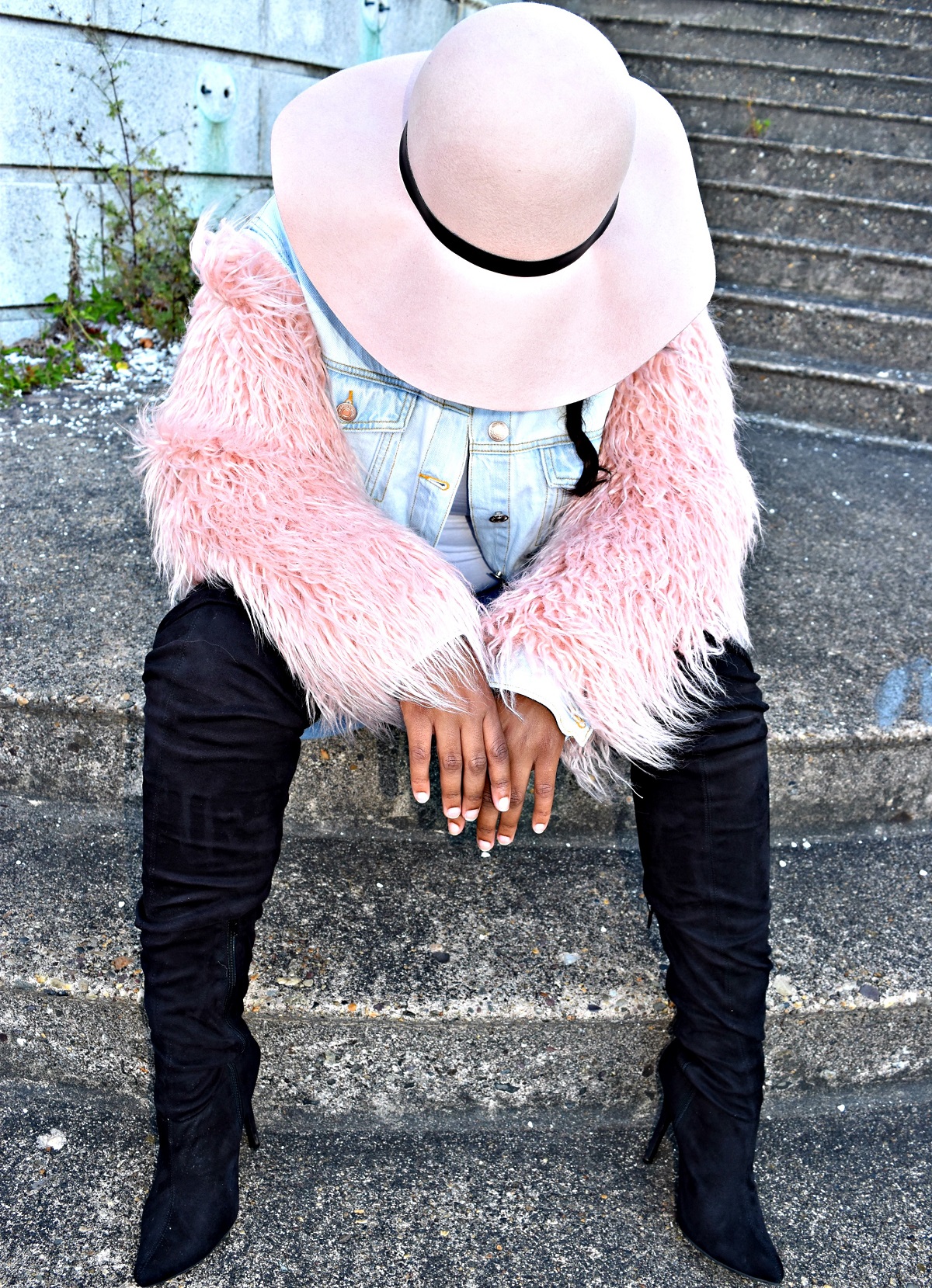 This quick and easy re-fashion that can be done on any type jacket.
Thanks for stopping by and be sure to visit me at www.thatblackchic.com
See Ya! Michelle
Difficulty level

Beginner

Time to Complete

Evening

Used Material

coordinating thread, craft paper, denim jacket, faux fur, iron, scissors, seam ripper, straight pins

Projects

fashion, jacket

Seasons

fall

Techniques

sewing, sewing a hem
Used Products
What you might also like