Gathering Tip with Free eBook
Gathering is a beginning sewing technique that's fairly easy to do. You can make ruffles, gathered waistlines and puffed sleeves. There are many ways to gather fabric but, in this post, I'll show you my favorite gathering method, which is stitching over two cords. Use this technique for gathering any fabric but it is really useful for medium to heavyweight fabrics such as denim or corduroy. The gathers are adjustable by pulling the cords – and they won't come out as you pull! Click here for a BERNINA eBook on Gathering with more gathering options.
Presser Foot
Use Buttonhole Foot #3/3C for this gathering method. This foot is normally used for making buttonholes and has two tracks on the sole so the heavy stitching of the buttonhole can move easily under the foot.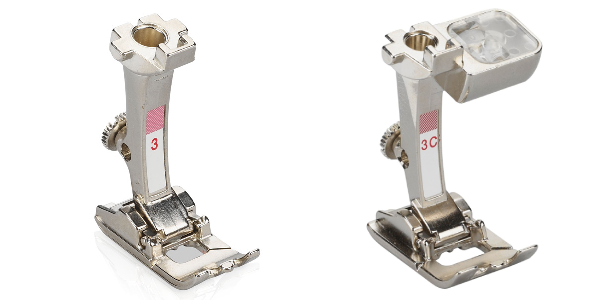 The center toe and the two grooves on the sole of the foot make it easy to control the cord used for gathering. Use a narrow cord such as Cordonnet or other topstitching thread. Cut twice the length of the flat fabric edge to be gathered plus 8″-10″. Loop the cord around the center toe and under the presser foot. The easiest way to do this is to place the fabric under the foot and lower the needle but not the foot; fold the cord in half and loop it around the middle toe of the presser foot, placing a cord in each groove on the bottom of the foot. Pull the cords to the back of the presser foot.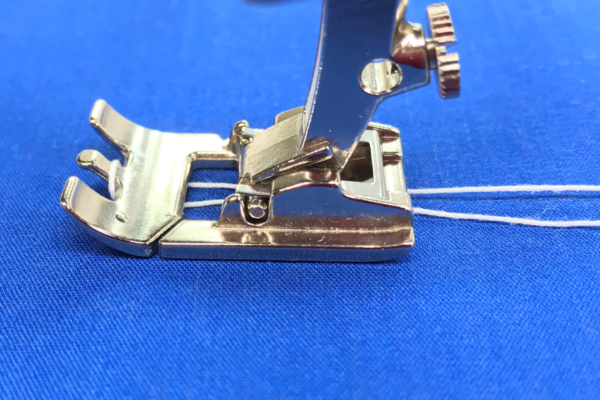 Stitch
The Gathering Stitch (also called the Bridging Stitch) is #12 on many of the BERNINA models. It stitches down the center, and then to one side, back to the center and then to the other side. Each time it moves to the side, it stitches over, but not into, the cord being held by Buttonhole Foot #3/3C. Adjust the stitch width to 4-5 mm and the stitch length to 2-3 mm with the needle in the center position.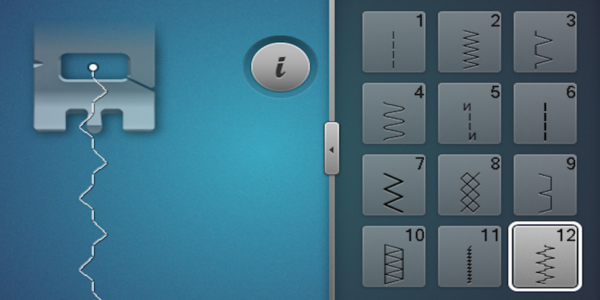 Gathering
Lower the presser foot and begin to sew. The stitch will sew from side-to-side, catching each cord but the needle should never stitch into the cord. The cord may begin to pull up as you sew. Simply hold it flat behind the foot and continue sewing.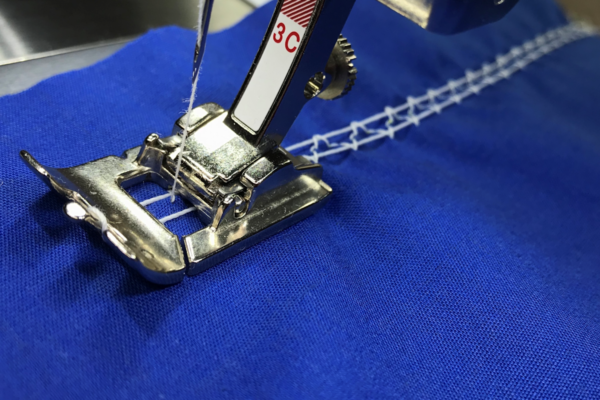 After stitching, pull the cord ends, adjusting the gathers as needed. After the cord is pulled to make the fabric the desired size, tie the cords together and adjust the gathers so they are distributed evenly across the edge. One of the things I love about this method is that one end id looped so you'll never have the problem of pulling the thread out as you adjust the gathers.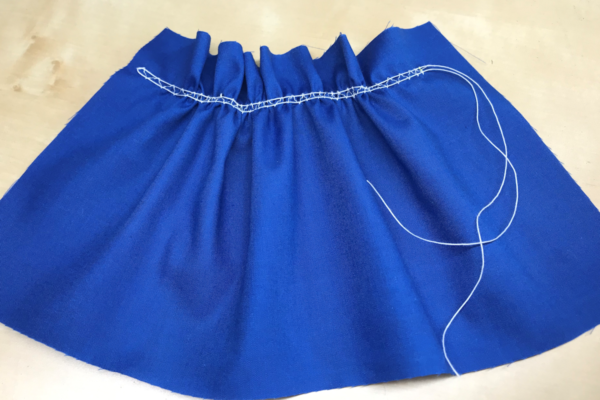 More postings about gathering:
How to Ruffle with a Gathering Foot
To see more gathering techniques, see The Big Book of Feet at your local BERNINA Store.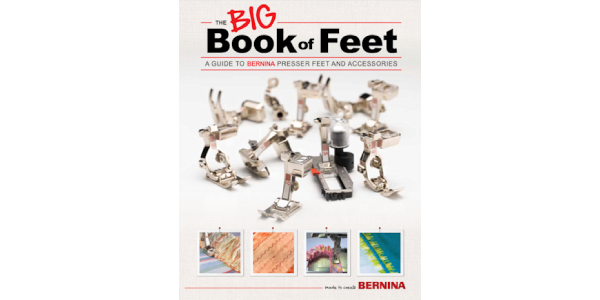 Difficulty level

Beginner

Seasons

all seasons

Techniques

gathering, sewing
Used Products
What you might also like
3 comments on "Gathering Tip with Free eBook"