Couching with BERNINA Braiding Foot #21 and BERNINA Bulky Overlock Foot #12C
One of the most versatile techniques for embellishing fabric, couching is a technique borrowed from hand embroidery. It's an easy way to add color and texture to projects by stitching cords, yarns, and fibers to the surface of fabric. There are several ways to couch using a variety of presser feet. This post is about a simple method of couching with Braiding foot #21 and Bulky overlock foot #12C.
Presser Feet
Braiding Foot #21 can be used with all BERNINA models, but the stitch width is limited to 5.5 mm. It has a large beveled hole in the top of the sole that holds the cord in place for the needle to stitch over it. Bulky Overlock Foot #12C can also be used for this type of couching. This foot is unique because it is actually two feet in one. It's a combination of Braiding Foot #21 and Bulky Overlock Foot #12C, often used for making piping. Foot #12C can be used for 9 mm stitches and it also has a large beveled hole to hold cords.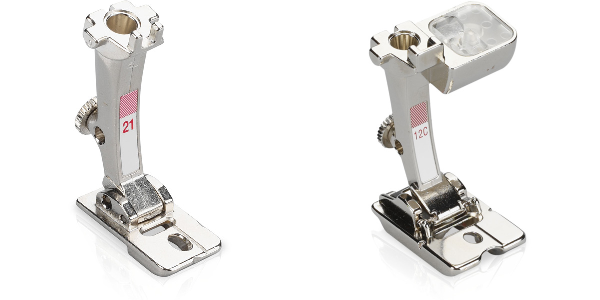 Cord Options
Any type of cord or yard, soft or firm, that fits into the hole works for this couching technique. Make sure it can move freely as you pull it through the hole.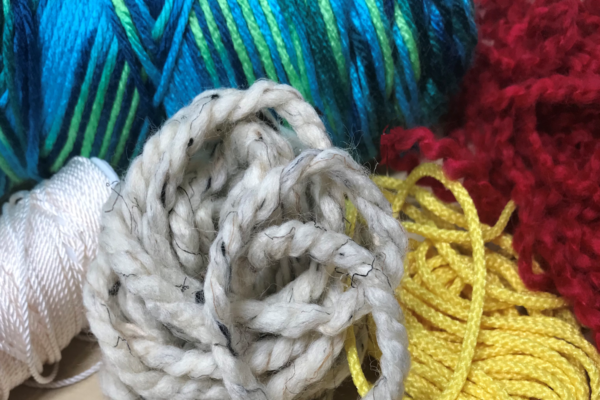 Thread the cord or fibers into the hole and pull it to the back. The easiest way to do this is to fold a piece of thread to form a loop, and then thread the two straight ends into the hole to pull the yarn or cord through to the back. Another alternative is to use a dental floss threader as shown below. These are available at most drug stores.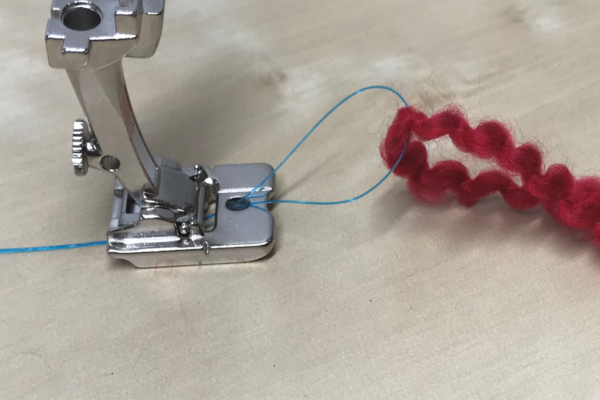 Stitches for Couching
The simplest form of couching is using a zigzag stitch. Set the width just wide enough to stitch over the cord. The length can be increased if you want the cord to show and decreased if you want the thread to be more prominent.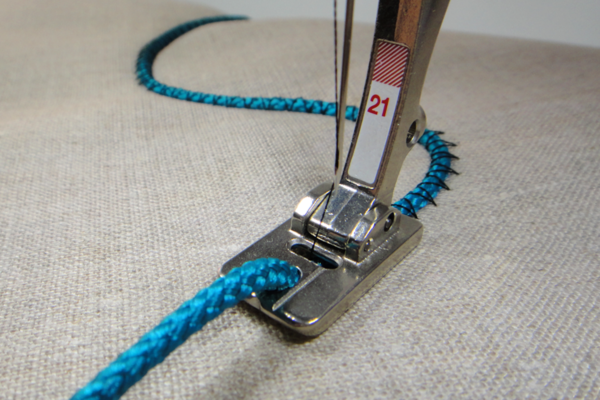 Decorative stitches can also be used for a wide variety of looks. It's a great way to explore the stitches until you find the look you want.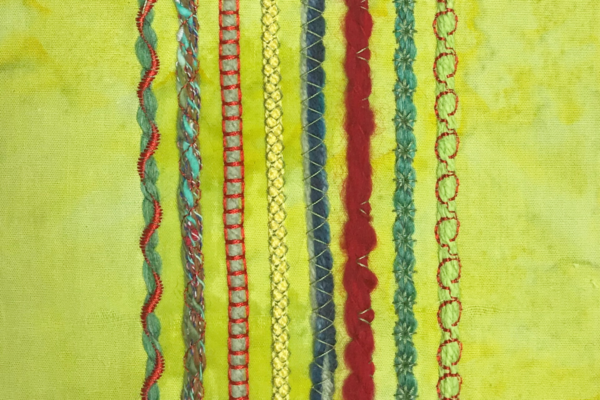 More Couching Info
For additional couching techniques, click here to download the BERNINA eBook, The ABCs of Couching.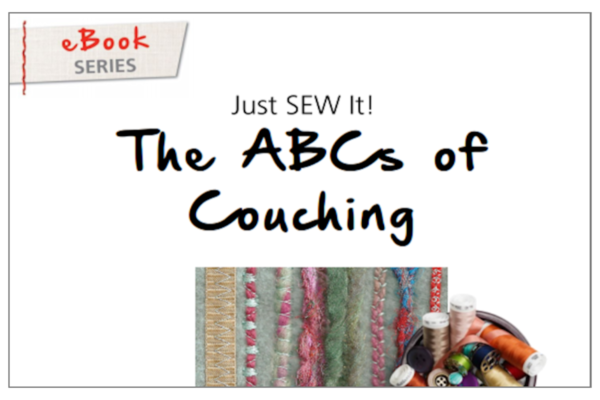 Difficulty level

Beginner

Time to Complete

Evening

Techniques

sewing
Used Products
What you might also like