Couching with BERNINA – Part 3: Couching Techniques
Couching is an embellishment technique that lets you add color and texture to the surface of fabric, stitching cords, yarns, and other fibers in a variety of ways. It is a versatile way to add personality to almost any type of project from clothing to purses to quilts. This post is the last of three and explores couching techniques that can elevate the look of your projects.
Couching with BERNINA Presser Feet – Part 1: Couching Presser Feet
Couching with BERNINA Presser Feet – Part 2: Couching Supplies
Couching with BERNINA Presser Feet – Part 3: Couching Techniques
Couching Techniques
Knowing how to use BERNINA couching presser feet gives you unlimited embellishment possibilities. When you want more texture on your project, to mix colors to unify the fabrics, or when you want to make a style statement, couching may be the answer. The links below offer more information and directions for specific techniques.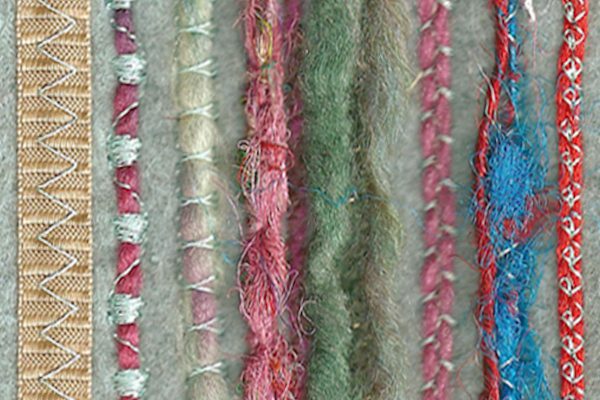 Corded Edge
This simple edge finish is great for journal covers, art quilts and other projects. It uses Bulky Overlock Foot #12/12C to couch a cord to  a faced, folded or hemmed edge. It's a simple way to give a finished, trimmed look to a project. Click here for more information on stitching a corded edge.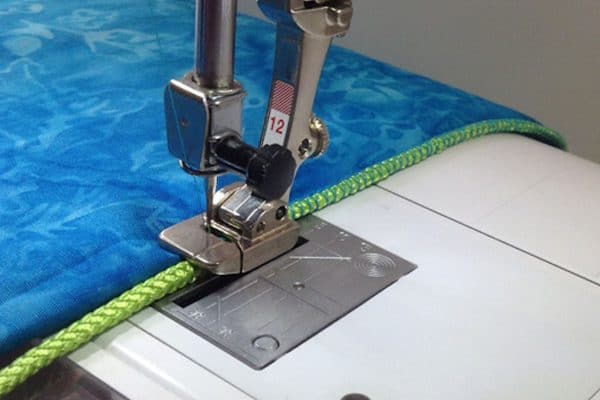 Simple Couching
Braiding Foot #21 is a great foot for easy couching. The large, beveled hole on the foot is easy to feed yarns and cords into for stitching. The cord feeds easily and is not hard to manage. Click here for more information on simple couching and download a free eBook on The ABC's of Couching.
Flat Couching
Cording Feet #22 and #25 is the only way to stitch narrow cords placed side-by-side. The foot manages the cords, making it easy to keep them in place as you stitch. Click here to see how to sew flat couching with Feet #22 and #25.
Narrow Cord Couching
This is my favorite way to couch and it's so easy! Thread a narrow cord or heavy decorative thread into the front of the foot and stitch. The cord will go under the needle with no help from you, adding subtle texture to your projects. Using a metallic cord gives just the right amount of sparkle! Click here to get more information about both practical and decorative techniques using narrow cord couching.
Free-Motion Couching
Free-motion couching is a great way to create unique designs originals that only you can make. Stitch any design, any pattern, or any motif with Free-motion Couching Foot #43.  Click here for instructions on free-motion couching.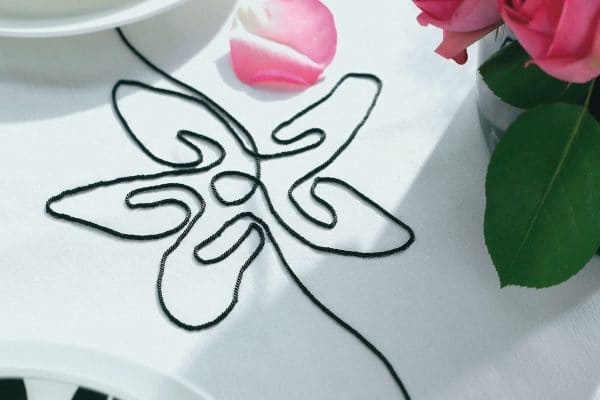 Rulerwork Couching
Rulerwork is a beautiful technique with precise designs, Stitching those designs with couching adds dimension and depth to your designs. For more information on using the couching inserts with Foot #72, click here.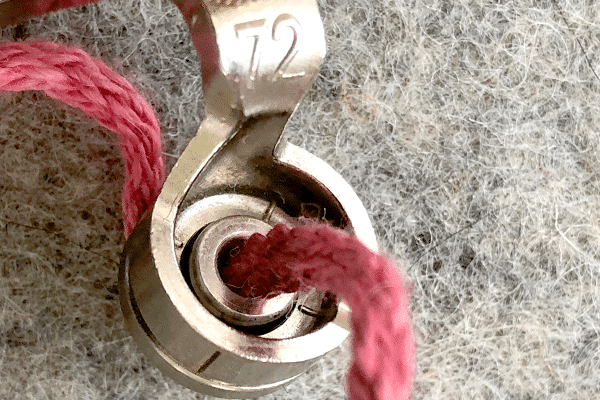 For more information on BERNINA presser feet and accessories, see The Big Book of Feet at your local BERNINA store. Click here to find a BERNINA dealer near you.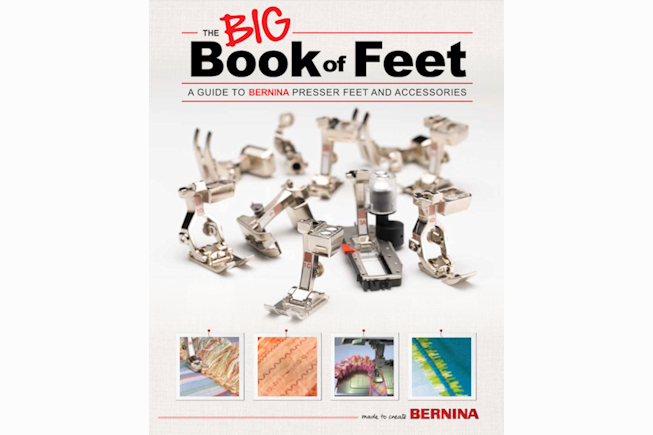 What you might also like