Free-Motion Couching Techniques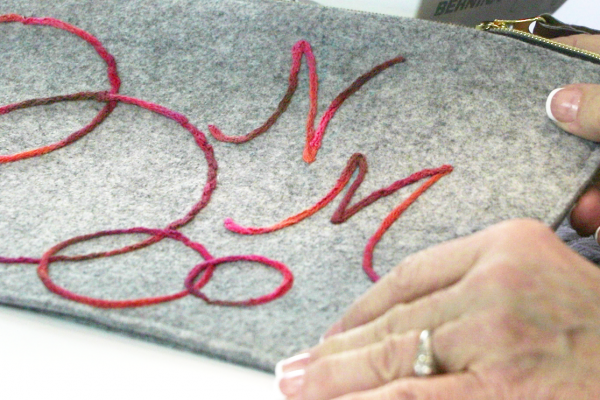 Materials needed
Blank surface such as a wool or polyester felted portfolio or clutch
Various yarns or cords
Stable Tape for back of rulers
Quilting gloves
Large eyed needle
INSTRUCTIONS
Getting Started
Attach the Straight stitch needle plate to the machine. Thread machine with desired thread and lower the feed dog. Prepare for couching by snapping a Couching Insert to the Adjustable Ruler Foot #72.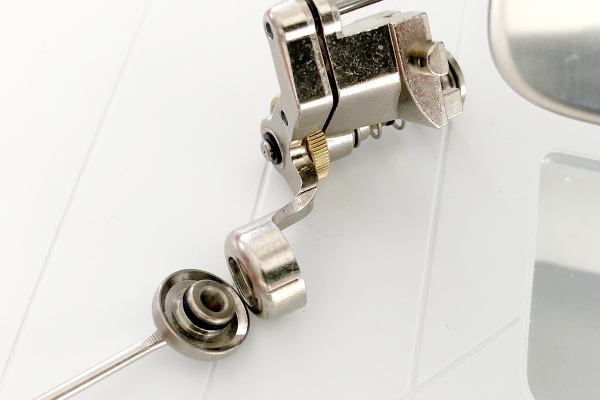 Turn the gold dial to raise the sole of the #72 foot as high as possible. Then thread the yarn/cord through the Adjustable Ruler Foot #72 and Couching Insert.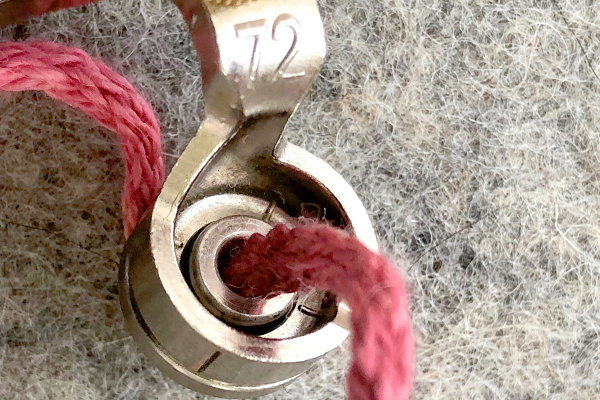 Free-Motion Couching
Place the presser foot on the machine. At this time the sole of the foot may need to be lowered to achieve good stitching. Choose the surface to be embellished with free-motion couching. If using a blank clutch or portfolio as seen here, open the seams so the project lays flat.
Pull the bobbin thread up through the surface of the fabric. Begin stitching, either free-motion or with rulers. The yarn should flow freely though the foot.
The clutch was stitched with the BERNINA Wavy Ruler. The rows may be echoed using the Echo-quilting Clips against the edge of the ruler. Try inverting the ruler to get intersecting lines.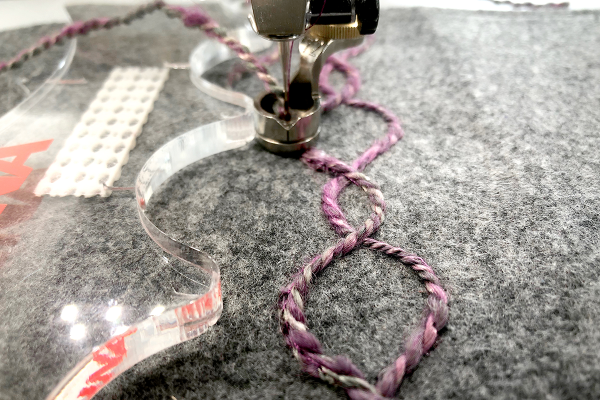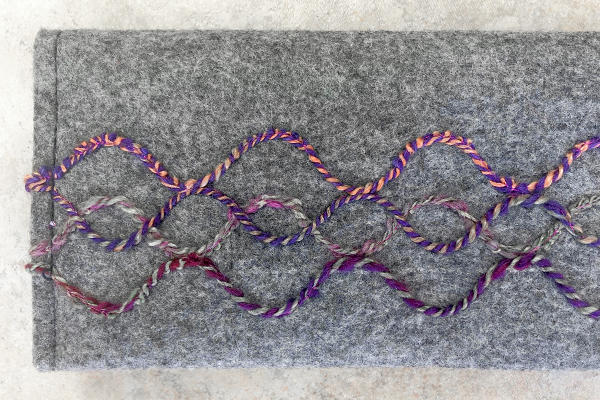 If working on a larger surface, such as a blank portfolio, try stitching circles with the Good Measure Amanda Murphy Rulers. Vary the sizes and stitch the circles so that they intersect.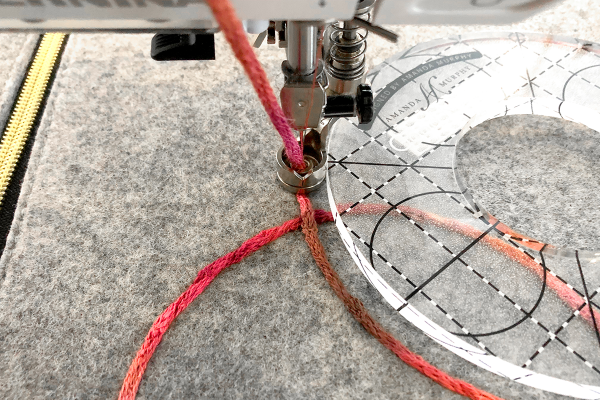 Thread a yarn tail through a large eyed needle and run it to the back of the project. Repeat with the second tail. Tie the yarns together on the back of the project.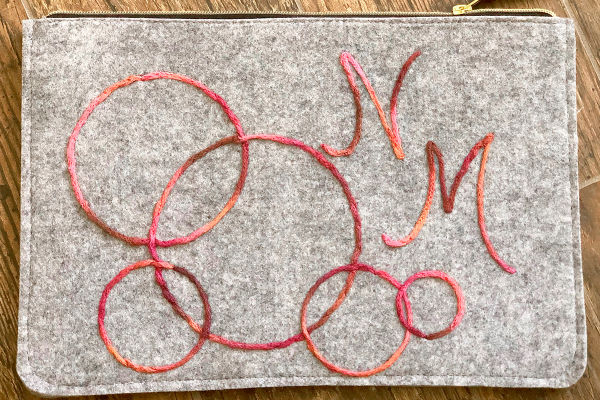 BERNINA Made to Create Studio Online Lessons
Equilateral Triangle Table Runner
Free-motion Quilting with Rulers
How to Quilt Feathers with Free-motion and Rulers
Free-motion Couching Techniques
Difficulty level

Beginner

Time to Complete

Evening

Used Material

basic sewing supplies, blank fabric surface, coordinating thread, cording, quilting ruler

Projects

Accessories, clutch, fashion, portfolio

Seasons

all seasons

Techniques

couching, rulerwork, sewing, sewing with cording
What you might also like
2 comments on "Free-Motion Couching Techniques"