How to Apply Cording for a Quick Edge Finish
Need a quick way to finish the outer edge of a book cover, bag, or wall hanging? This simple couching method uses a 4 mm-6 mm cord and can be sewn to an edge that is finished (faced or lined), folded, or has two or more layers of raw edges. Bulky Overlock Foot #12/12C has a tunnel in the sole that will hold the cord in place for stitching.
Step 1) Choose a thread that works for you: Monofilament for invisible stitching, embroidery thread in a color to match the cord to blend into the cord, or embroidery thread in a contrasting color to the cord for more interest.
Step 2) Select the Zigzag stitch and adjust the width so it is wide enough to go over the cord; it should stitch into the edge of the fabric and then over the cord as it moves from side to side.
Step 3) Attach Bulky Overlock Foot #12/12C to the machine.
Step 4) Place the cord on top of the fabric edge or next to the edge of the project as desired, positioning the cord under the tunnel of the foot. Note: For easier handling, raw edges can be "sealed" by stitching over them with a zigzag stitch before couching the cord in place.
Step 5) Sew the cord to the edge; the stitch should go into the fabric on the left side and into the air on the right side.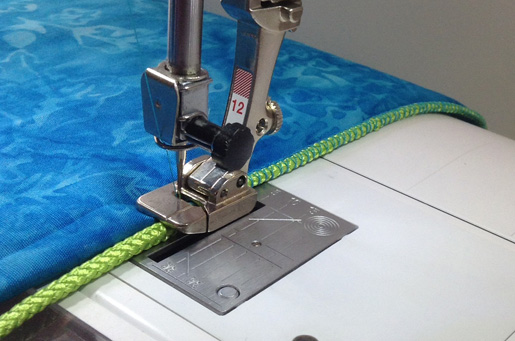 Follow these links for two projects using this edge finish technique: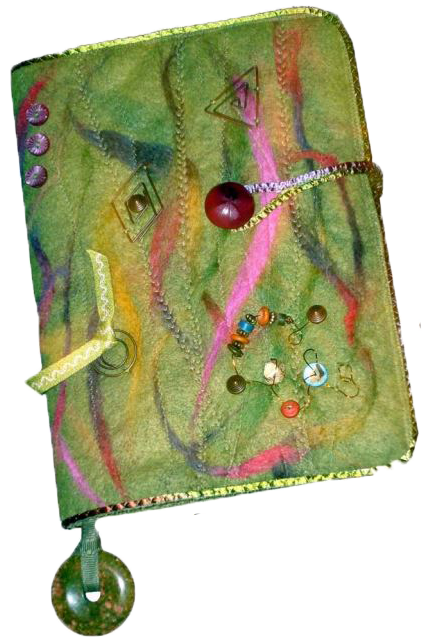 Button Collector Quilt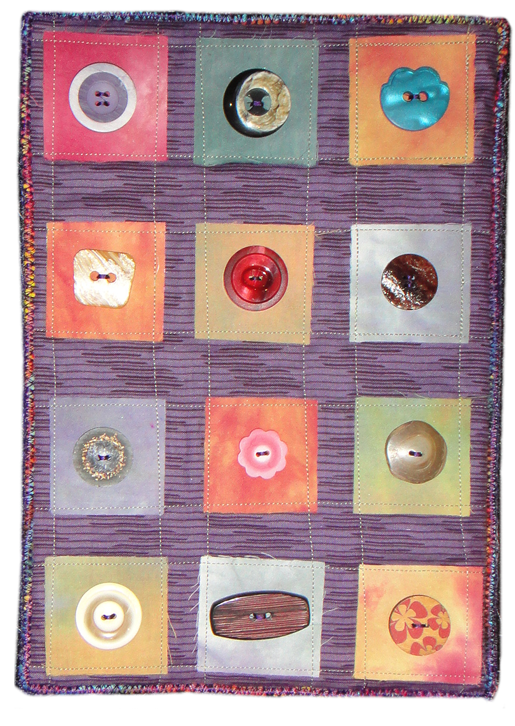 What you might also like
2 comments on "How to Apply Cording for a Quick Edge Finish"