Bulky Overlock Foot #12/12C
One of the first embellishment techniques I learned was piping and I still love it. Calling it an embellishment may be a little too strong because it isn't dramatic or flamboyant. But it's a great tailored, refined accent for seams and edges. One of the reasons I like it so much is that it isn't too much. It's a subtle way to add trim to clothing, pillows, bags, and almost any other type of project.
Piping Presser Foot
Like many sewers, I learned to make piping using a zipper foot because it was the only way to stitch close to the piping filler cord. It wasn't hard to do but it was a challenge to do it well. When sewing the last step of the piping, I couldn't wait to finish and turn the fabric right side out to make sure the first stitching did not show on the outside of my project. It often did so I un-sewed and re-stitched the areas where it showed – which took a lot of the fun out of it. But then I discovered Bulky Overlock Foot #12 – perfect piping every time!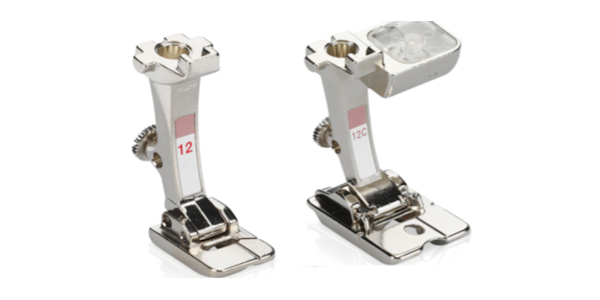 The reason Foot #12 works so well for piping is because the foot doesn't sit beside the needle the way the zipper foot does. The sole of Foot #12 has a large tunnel that the cord moves through when it is being covered with fabric. Adjust the needle position to align with the engraved line on the foot and the machine stitches very close to the cord, covering it tightly for a smooth beautiful look.
The groove at the bottom of the foot ensures better feeding of thicker material.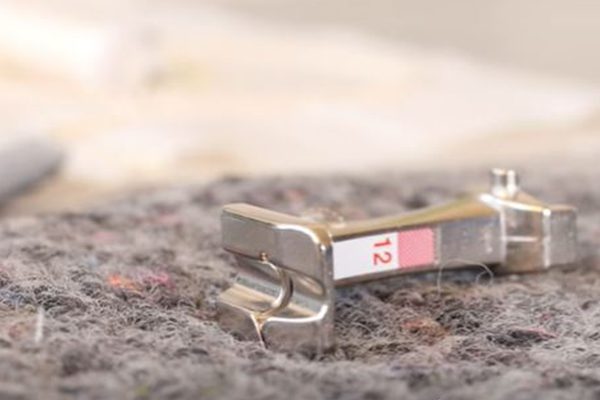 To see how the Bulky Overlock Foot works, click here to watch a short video that shows 3 ways to sew with this useful presser foot.
Piped Pillow
Piping is a great treatment for pillow edges. It defines the shape of the pillow and give it a clean look. Click here for instructions on finishing a pillow edge with custom piping.
Piping is not all this foot does. In fact, the name Bulky Overlock Foot comes from its original use – sewing bulky knit sweater seams. When stitching the heavy knits, the narrow seam allowances create a ridge that a flat-soled presser foot cannot easily navigate. The tunnel on the sole of Foot #12 is the perfect place for those seam allowances to move under the foot. Click here for more information.
For more information on on all of the BERNINA presser feet and accessories, see The Big Book of Feet at your local BERNINA store. Click here to locate a BERNINA store near you.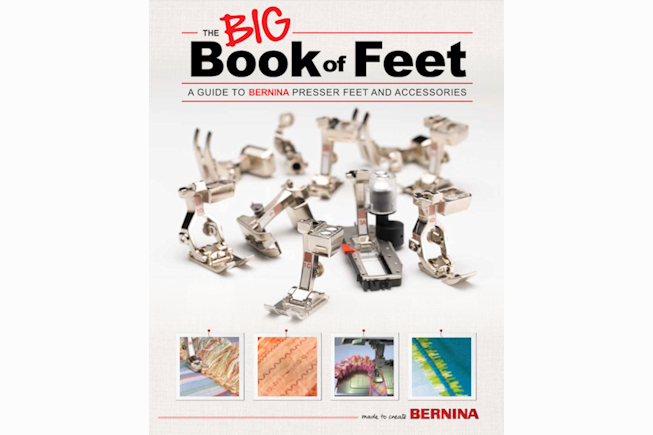 Used Products
What you might also like
One comment on "Bulky Overlock Foot #12/12C"