How to Clean and Oil Sewing Machines with a CB Hook
The CB hook system earned BERNINA the reputation for having excellent stitch quality. It's the system on many of our legacy machines as current models including the BERNINA 3 Series and the B 215. It is a beloved system known for its precision and excellent stitch quality.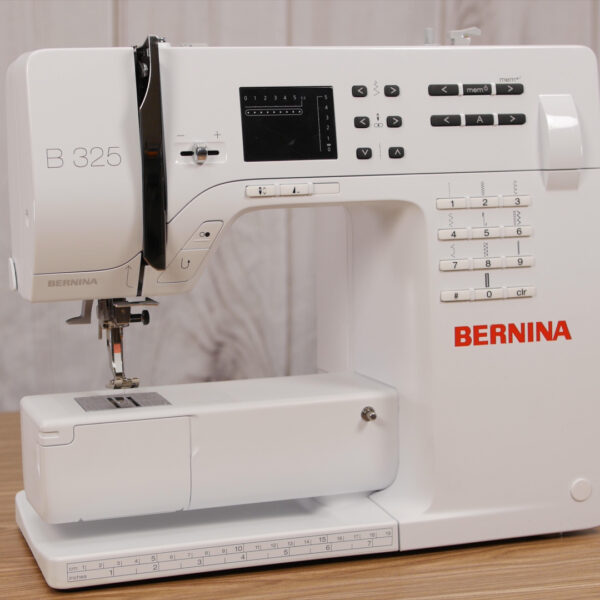 The key to helping these machines last and have a long lifespan is taking care of them properly.
Your machine should be taken in to see a tech for a full cleaning and tune-up once a year but it's important to do some basic maintenance between those visits. Gauging how often to clean your machine is always up for debate but my rule of thumb is whenever you run though a bobbin, it's time to clean up as well.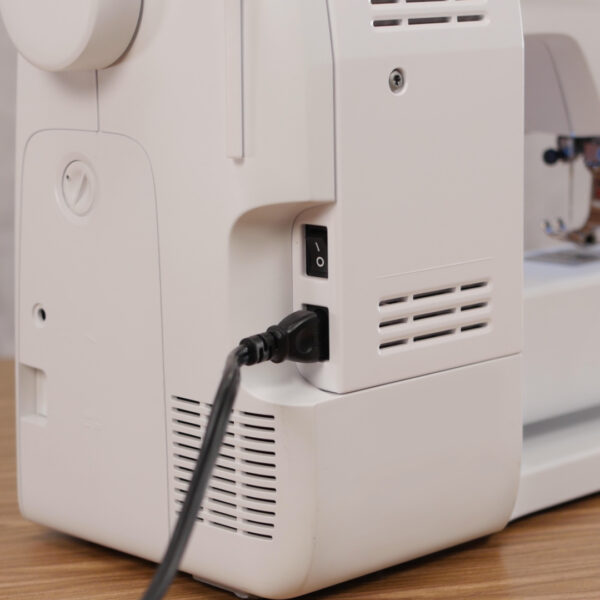 The first step in cleaning is to power off the machine and remove all your accessories. Remove your presser foot and needle as well as the stitch plate.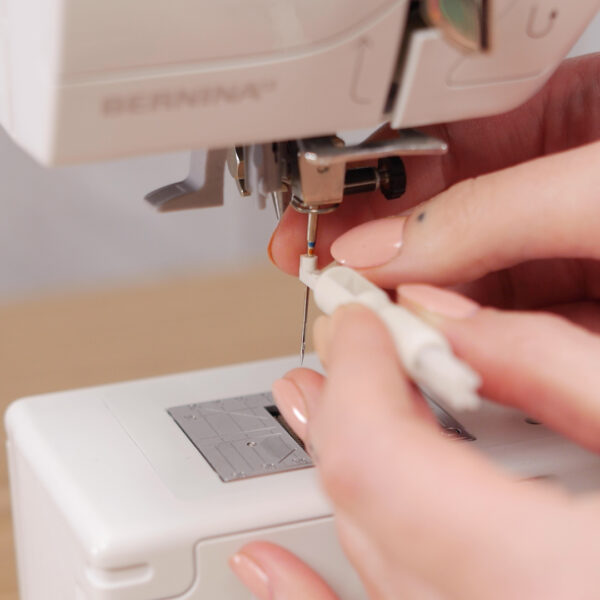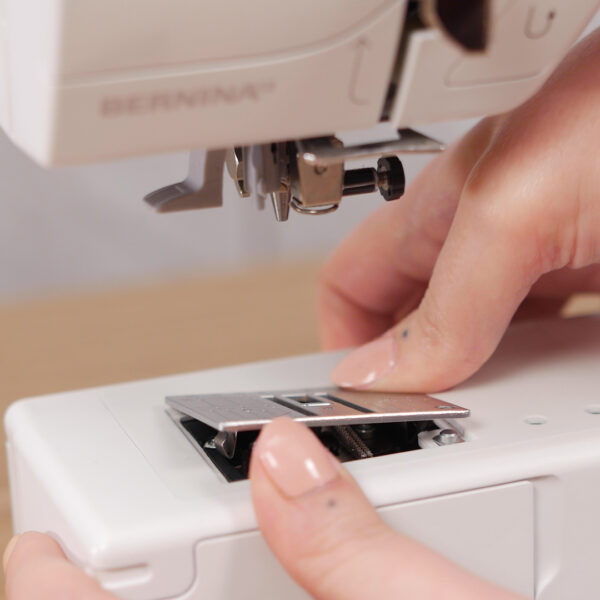 Open the bobbin door on the front of the machine. Gently lift the lever on the bobbin case to release it from the hook.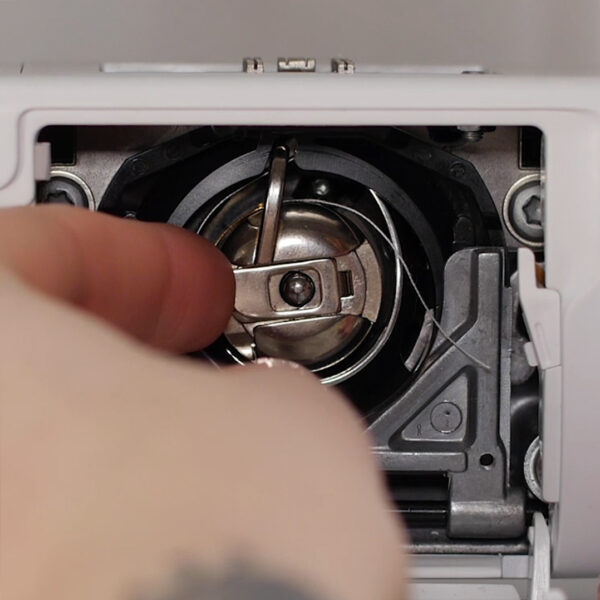 Release the hook and race cover with the lever to the left. Grab the center of the hook and gently pull it out.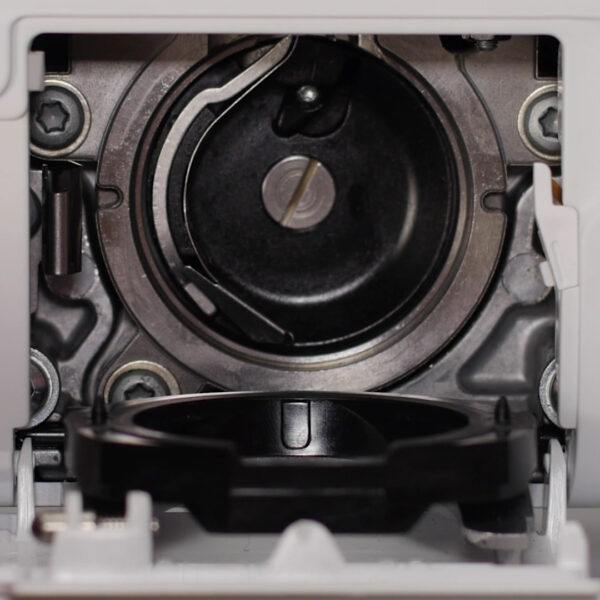 Dust out your machine. Work from the top (starting at the needle bar area) down and use a soft, nylon brush to sweep away any lint and loose threads. Brush around and under the feed dog as well as around the hook race. Never use compressed air on your machine! This is more likely to blow the lint deeper into your machine and will do much more harm than good.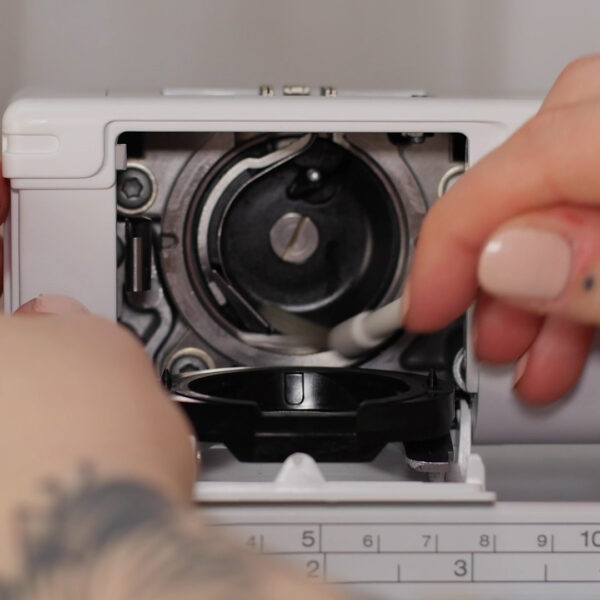 Use a soft cloth to wipe down the hook, including the edge where the hook makes contact with the race.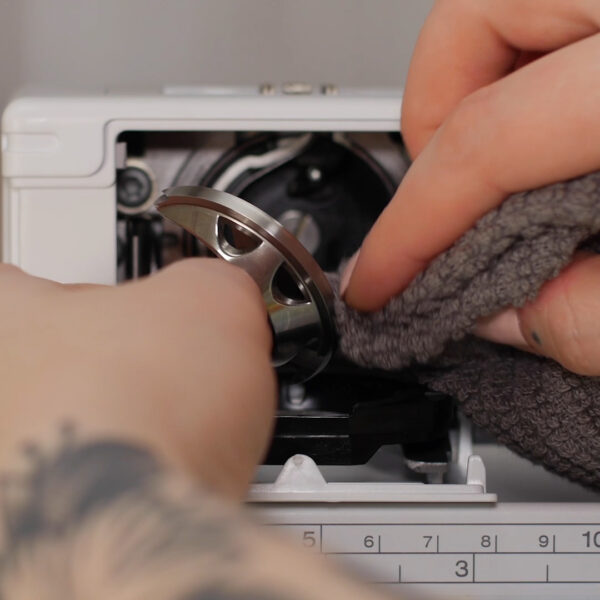 Apply one to two drops of oil directly on the metal hook race and place the hook back into the machine. Secure in place by snapping the hook and race cover back up into position. Turn the handwheel a few times to ensure the hook is in the proper position while also working to distribute the oil you just placed on the race.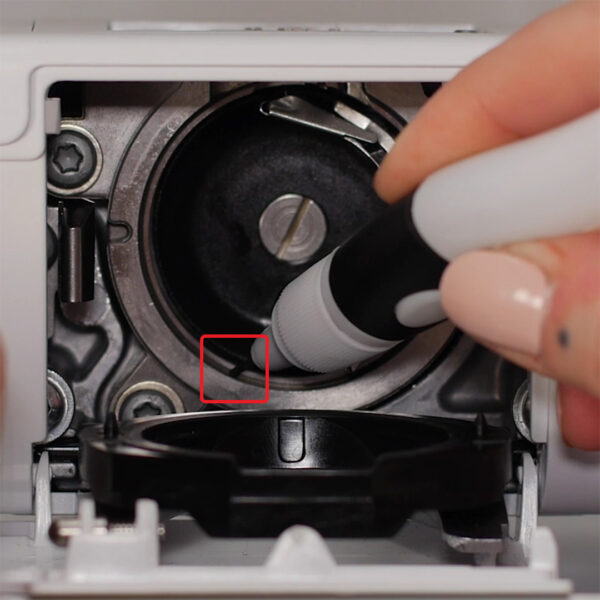 Place a new bobbin, the bobbin case then place the bobbin case back in the machine. Wipe down the stitch plate with a soft cloth and secure back on to the freearm.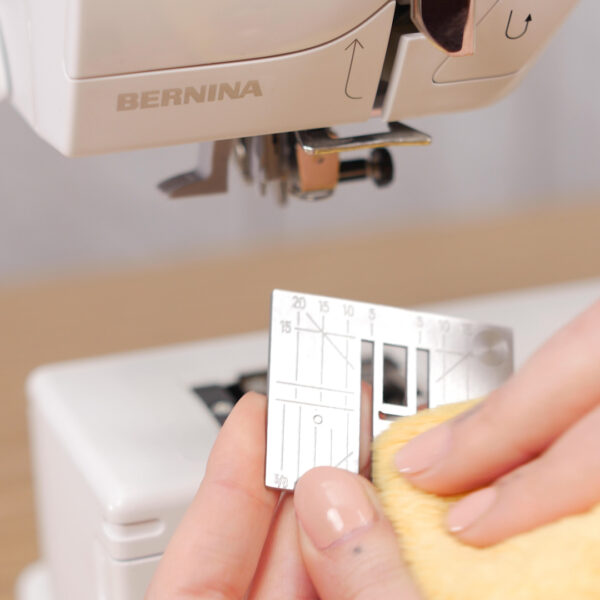 Give the face of the machine a quick wipe down and you're ready to start stitching again!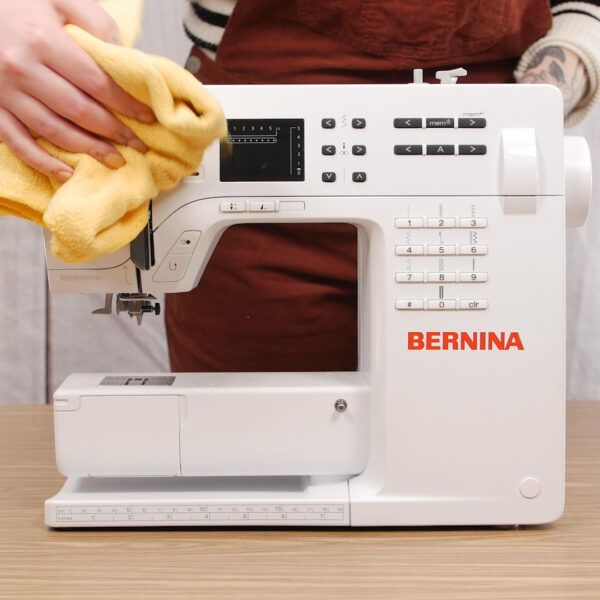 Difficulty level

Beginner

Time to Complete

Evening

Seasons

all seasons
Used Products
What you might also like
16 comments on "How to Clean and Oil Sewing Machines with a CB Hook"