Celebrate National Clean Off Your Desk Day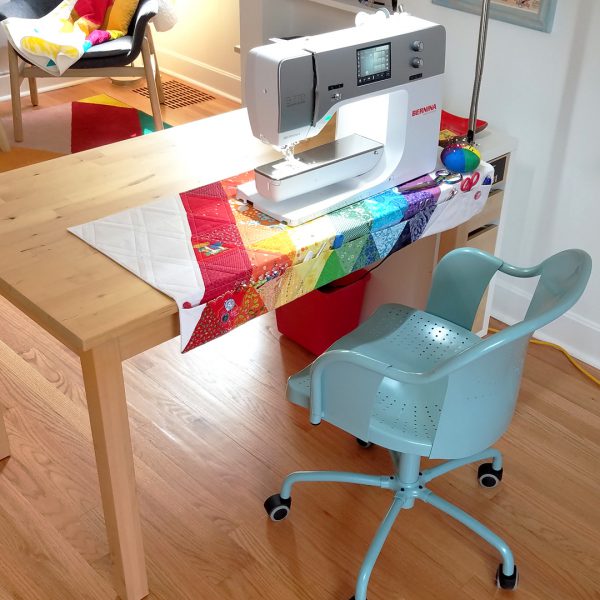 The second Monday of each January is designated as National Clean Off Your Desk Day! Celebrate the day by getting your sewing desk (or table) clean and organized, and you'll be ready to tackle your "to-sew" list in the new year. Start with our top organizing tips to keep your sewing space neat and tidy.
Keep your frequently used feet handy and organized.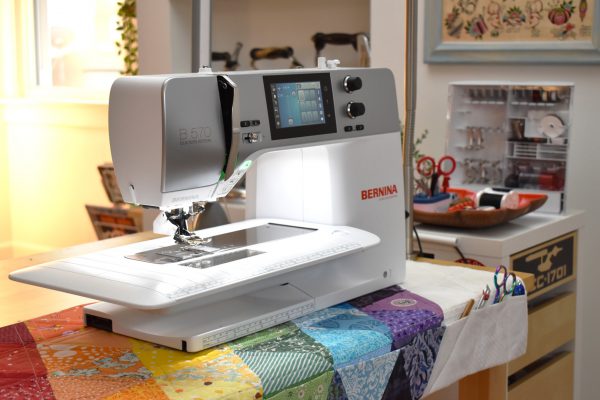 You can use the accessory case that comes with your machine and stock it with the feet you are sure to need to finish your current sewing project. When the time comes to switch feet, they are all within your grasp.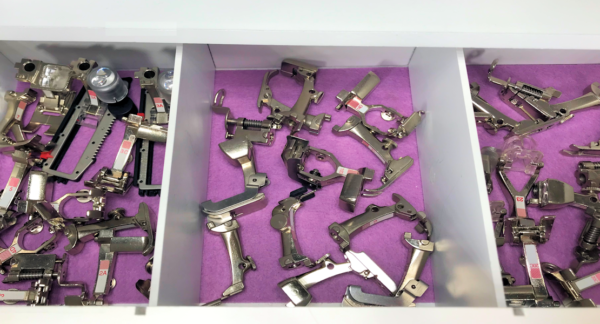 If you have a large collection of feet and accessories (or if you aspire to grow your collection), use a method similar to Susan's Presser Feet Storage to keep them all organized.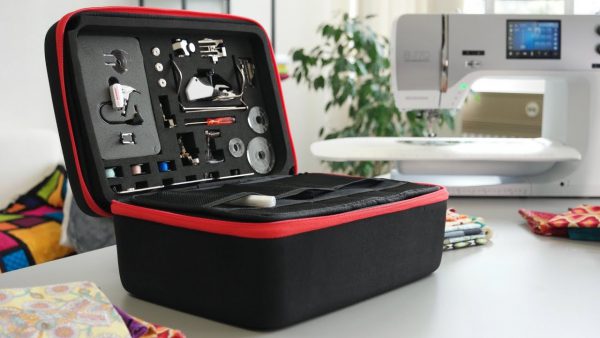 You can also pick up one of these amazing new BERNINA Accessory Cases from your local BERNINA store! This case can hold up to 43 presser feet as well as other small accessories, keeping everything together in one spot. The 3 individual layers are easily removed offering a versatile, open space when needed.
Place your most used tools and notions within easy reach.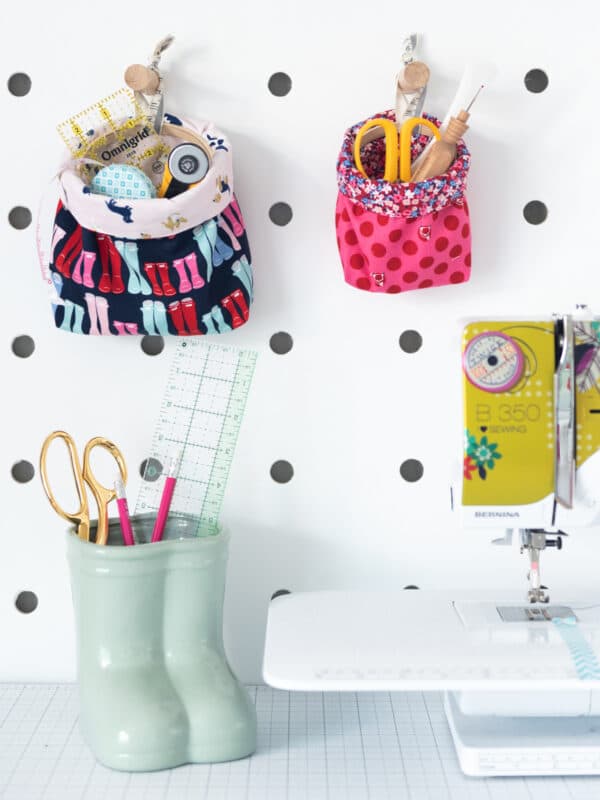 These cleverly made fabric baskets are just the right size to store small notions and accessories. Hang the baskets on pegboard, or from a temporary wall hanging hook next to your machine. Learn how to make these Embroidery Hoop Hanging Baskets here.
Create a sewing machine mat filled with handy pockets to keep all of your favorite hand tools easily at your fingertips. Find the Sewing Machine Mat Tutorial here.
Keep pins organized and right where you need them in a handmade pincushion! Maybe you'd like this fun In the Hoop Cactus Pin Cushion, or perhaps you'd like to try any one of these free pincushion projects from our Pincushion Party post.
Find even more tips to keep your sewing space clean and organized with these other posts from We All Sew.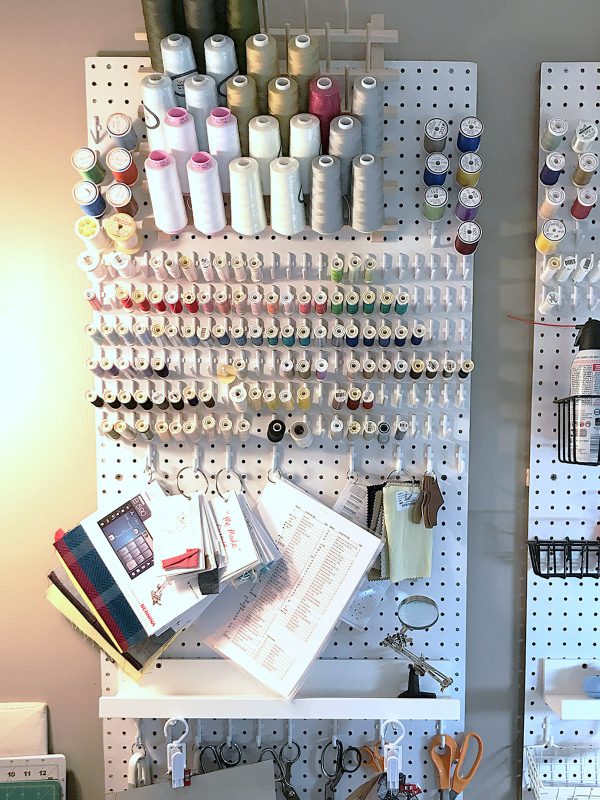 Keeping things organized where you sew can help you be more productive and save time when the tool you need is always within easy reach. Here are some really clever sewing organization tips to try in your own sewing space.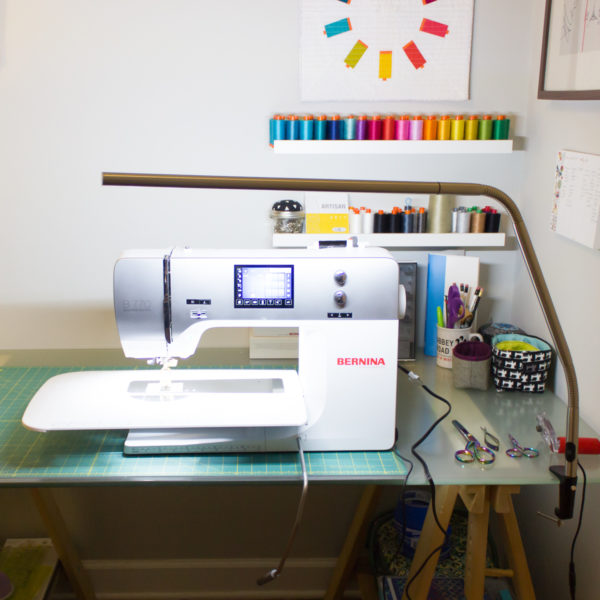 In this post we're inspiring you to love your sewing space no matter where you set up your sewing machine to sew and create.
When cleaning and organizing your desk, don't forget about showing your sewing machine a little TLC!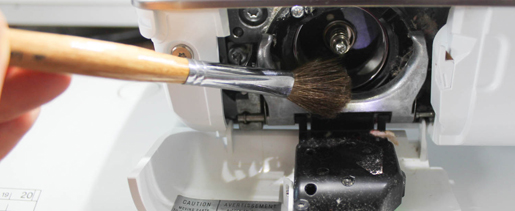 One easy way to get the most from your sewing machine is to keep your machine cleaned, dusted, oiled, and adjusted properly. Learn how to clean and maintain your sewing machine with our WeAllSew top tips here.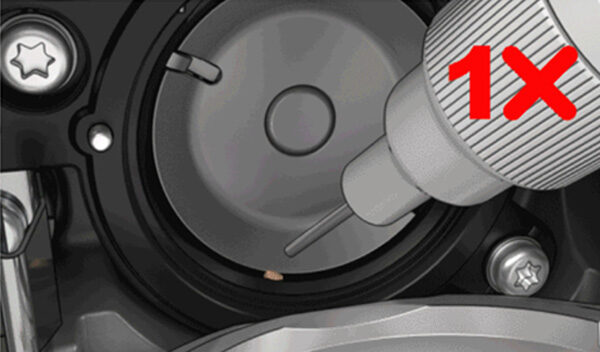 Regular cleaning and oiling of your machine will keep it running in tip top shape for many years. There are just a few basic things to know about caring for your BERNINA sewing machine with the BERNINA hook, featured in our 7 and 5 Series machines.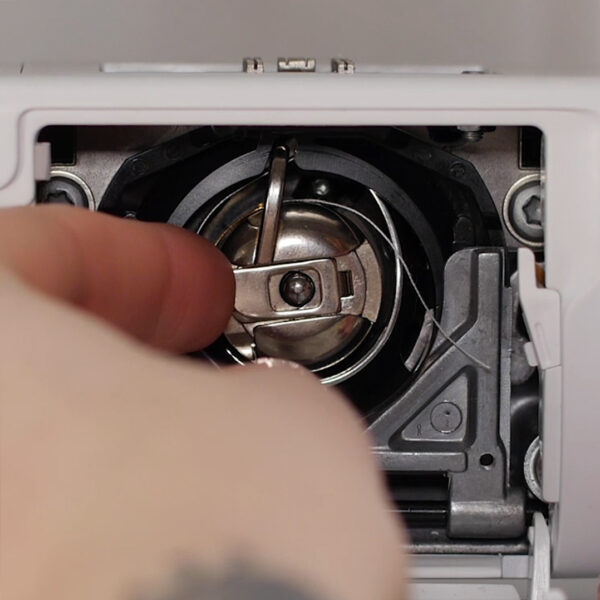 The CB hook system earned BERNINA the reputation for having excellent stitch quality. It's the system on many of our legacy machines as current models including the BERNINA 3 Series and the B 215. It is a beloved system known for its precision and excellent stitch quality. The key to helping these machines last and have a long life is taking care of them properly.
Difficulty level

Beginner

Seasons

all seasons
What you might also like
2 comments on "Celebrate National Clean Off Your Desk Day"