Desktop Hand Warmers
Each year I try to find something quick that I can stitch together as a great gift for friends and family. This year, I'm making sets of hand warmers to keep fingers toasty while typing or mousing away at your desktop computer. Follow along with this quick Desktop Hand Warmers tutorial and make a set for yourself!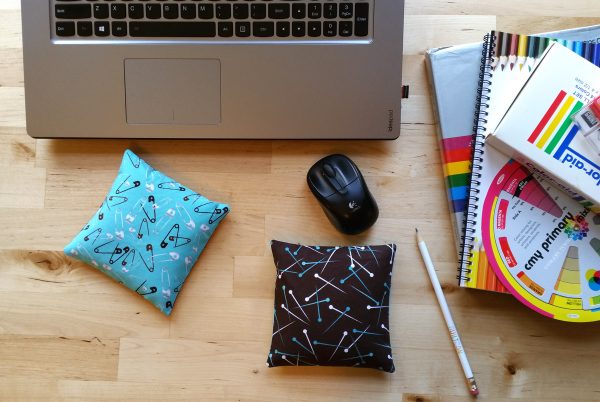 Materials to make Desktop Hand Warmers
Two or more fat quarters, 1/4 yard of fabric, or a few small pieces of main fabric (I used two different fabrics, it can be matching or contrasting, it's up to you!)
1/2 yard fusible webbing
1/4 yard lining fabric such as muslin or plain white cotton
How to sew Desktop Hand Warmers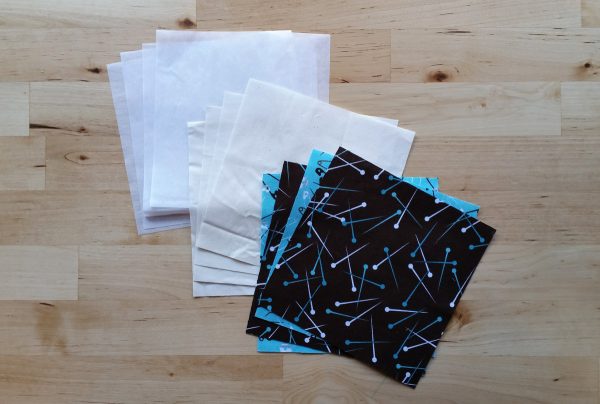 Cut 4-six inch squares each of the fusible webbing, lining fabric, and main fabric. Following the manufacturer's instructions, use the fusible web to fuse the lining fabric to the back (wrong side) of the main fabric. This adds strength to the fabric, making sure that none of the rice filling will poke through after repeated use.
Take two fused fabric squares, and pin them right sides together.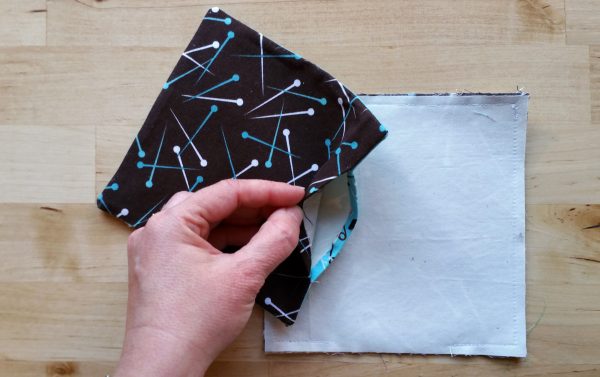 Stitch around the edges with a 1/4″ seam, leaving a 2-3 inch opening on one edge. Trim off corners. Use the opening to turn the hand warmers right side out, and press well, pressing opening under 1/4″.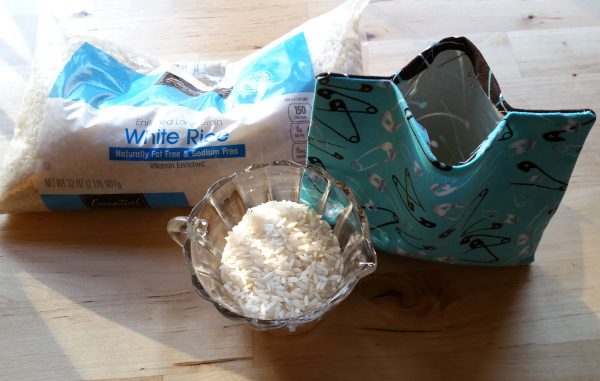 Fill the hand warmers with plain rice. Leave just enough space in the hand warmer to easily close the opening for stitching shut.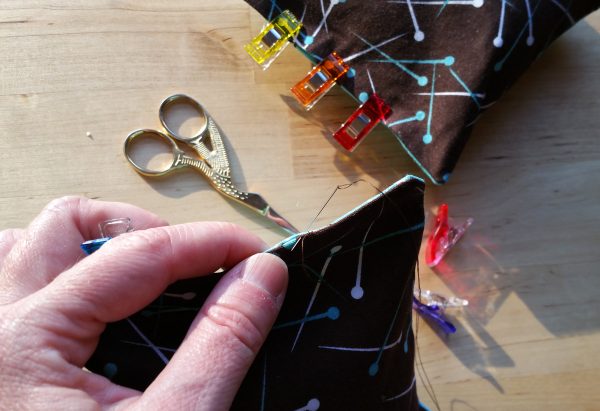 Use clips or pins to hold the opening closed, secure with a hand stitch (I used a very small whip stitch).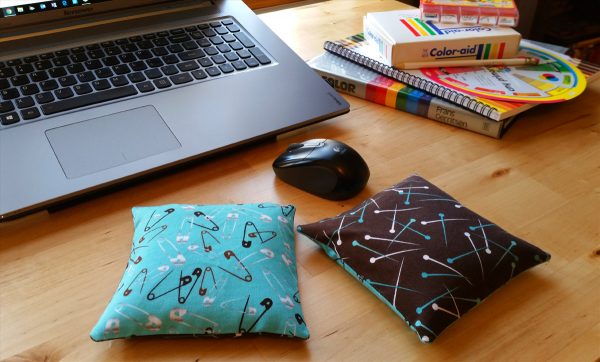 Now pop them in the microwave and enjoy! Since microwave ovens vary, here's a tip to find the perfect setting to heat up your Desktop Hand Warmers. Place both hand warmers on a microwave safe dish, and heat on high for 20 seconds at a time. Test after each 20 second session to see if they are toasty warm, and remember which total time works best!
Our December 5 Gift For You
Today's gift is a fun black and silver slap watch with measuring tape style wrist band and scissor hands to one awesome WeAllSew fan. All you have to do is post a comment below answering the following question:
Out of which fabric will your hand warmers be created of?
A winner will be chosen at random on December 6, 2015 and announced the following week!
Good luck!
Congratulations to our WeAllSew reader "ammy4", the winner of the December 5 gift. Enjoy!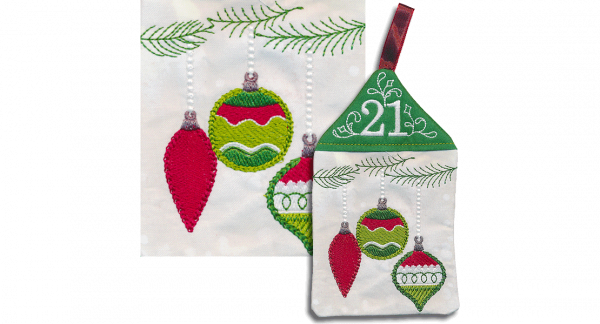 Difficulty level

Beginner

Techniques

sewing
What you might also like
97 comments on "Desktop Hand Warmers"