Meet Gili Rozin Tamam, Winner of the 2014 Handbag Designer 101 BERNINA Best Handmade Handbag
Meet our newest BERNINA Ambassador, Gili Rozin Tamam, winner of The BERNINA Best Handmade Handbag category of the 2014 Independent Handbag Designer Awards.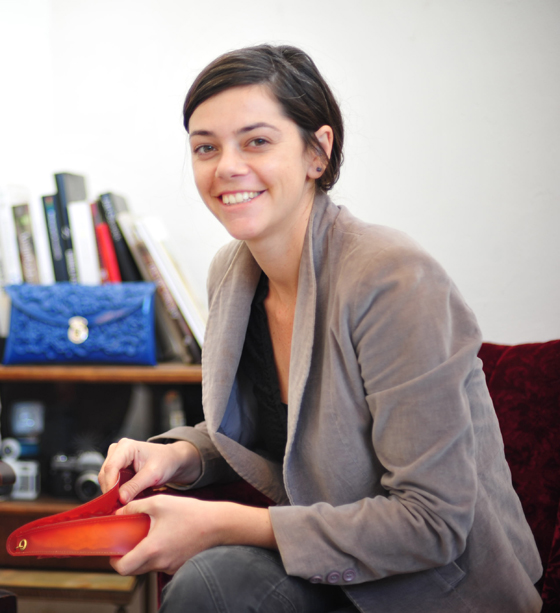 I first started sewing when I was a young girl. I always believed sewing would allow me to create beautiful things, but I never developed this field until my studies in Shenkar. During this period, I learned various ranges of sewing techniques working with many different materials from the textile industry. I've always loved sewing and have always wanted to learn more, especially new sewing techniques. During my studies, I tried several different techniques but was always drawn to sewing. Even though I learned jewelry design, I always attempted to somehow incorporate sewing into the jewelry world.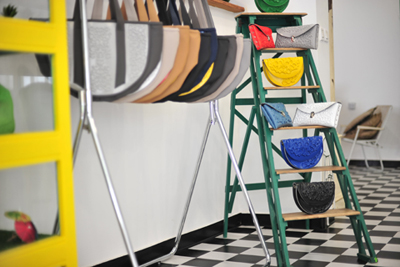 When I first started MeDusa with Jessica Gal (we produce unique bags, purses and clutches made of plastic compound using an industrial technique that provides each item with a one-of-a-kind feel), our biggest enjoyment was sewing the first prototypes of each bag design and small models of wallets. This way we tried some innovative forms with our materials and some more innovative developments.
When we heard about the Independent Handbag Designer Awards in New York, we knew immediately that we wanted to apply!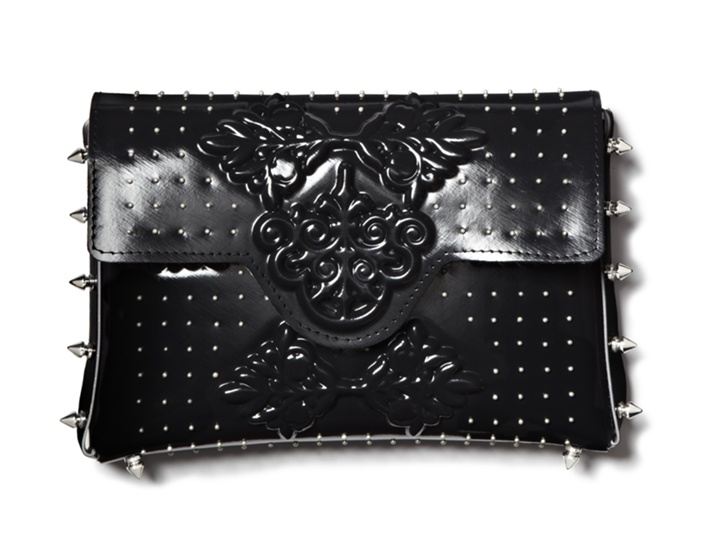 We entered one of our handbags to The BERNINA Best Handmade Handbag category, one that offers a combination of modernity and old-fashioned handwork. The material is an industrial plastic, hand worked in a classical style, and finished with metallic details in a graphic grid on the surface. This bag is, without a doubt, the highlight of our collection. It perfectly combines the industrial world with traditional techniques, and offers a look that is unlike any of our other bags — one of a kind, prestigious and unique. Our bag was accepted as one of the finalists!
My partner Jessica and I were sadly unable to attend the award ceremony due to family commitments, but our agent Tracy represented us at the ceremony in New York. We didn't count on winning. All we could think about was how we were honored and excited to even be finalists in such a great, international contest. When the phone call that announced we'd won and we saw pictures of Tracy's holding the trophy, we just couldn't believe it. Best handmade bag!
Winning The BERNINA Best Handmade Handbag contest was the highlight of MeDusa's year! It empowered and inspired us to continue creating with the brand we'd built with our own hands. After months of anticipation, we received our prize from BERNINA, a new B560!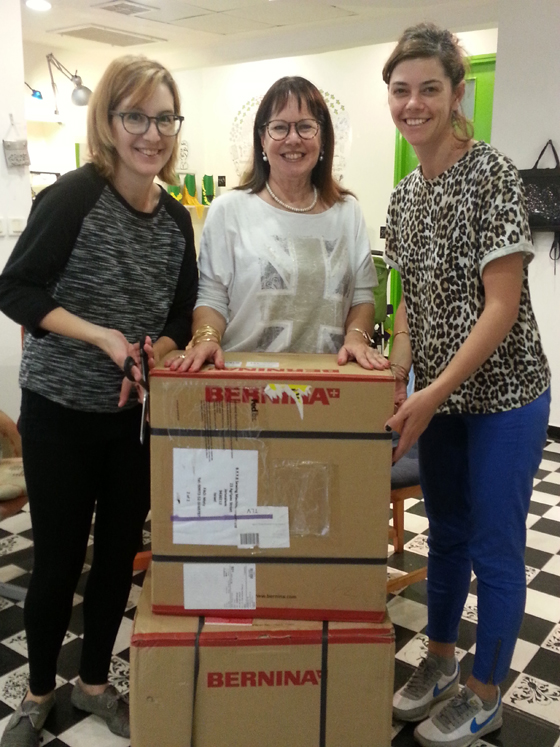 We never thought we'd be so excited by a new machine is. Turns out, we were wrong. Even months later, we still get giddy every time we use it. We just can't believe it's really ours. We're used to working with a smaller, outdated sewing machine. This new machine opened up a whole new world of possibilities we'd only dreamed of before! We're still learning all the great features of the B560, but we're certain you'll be able to spot the use of our new BERNINA in our next collection. We're experimenting with all the different possibilities, and focusing on the idea of creating a story about our materials through embroidery.
To be continued, with updates, stories, and, of course, pictures!
May you all have a happy new year, filled with which surprises and innovations!
What you might also like