Meet Julie Eilber of Jet Set Sewing
Hi everyone! I'm Julie Eilber, and my blog is JetSetSewing.com. I like to think of it as a little party where we garment-sewing enthusiasts are chatting about vintage patterns, old-school sewing techniques, classic designers from the 1930s through the 1970s, and my favorite thing…fabric shopping around the world. Because you can never have too much fabric, right?
In the past year, I've written about making Chanel-style jackets, a bias scarf by Madame Vionnet, a 50s skirt by Charles James, a 40s shrug by Claire McCardell…and with 100+ vintage designer patterns in my collection, I'm just getting started!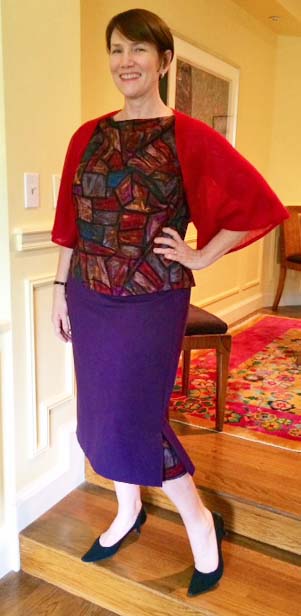 I learned to sew the same way a lot of baby boomers did in the 60s…on a straight stitch Singer in our freezing Northern Michigan basement. My Mom and sisters taught me the basics, and I learned the rest by following the directions in the old Big Four patterns. My favorites were the 70s designer patterns by Betsey Johnson, Halston, Kenzo, Diane Von Furstenberg, and Anne Klein. I also learned to knit, crochet, embroider, weave, and even macramé (though I don't plan to do that again anytime soon…).
Here are some of the things I made in my teens and twenties (my roommate's wearing a skirt I made, too):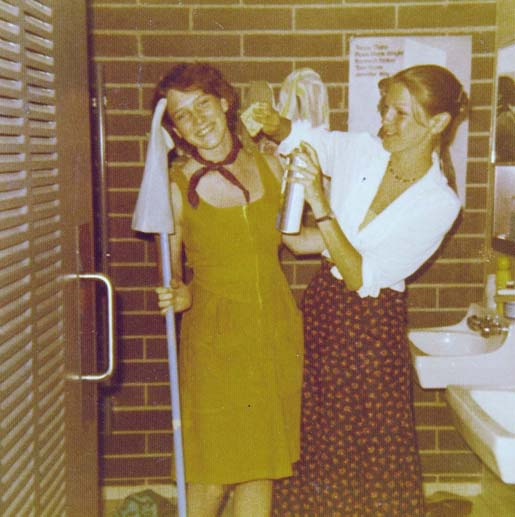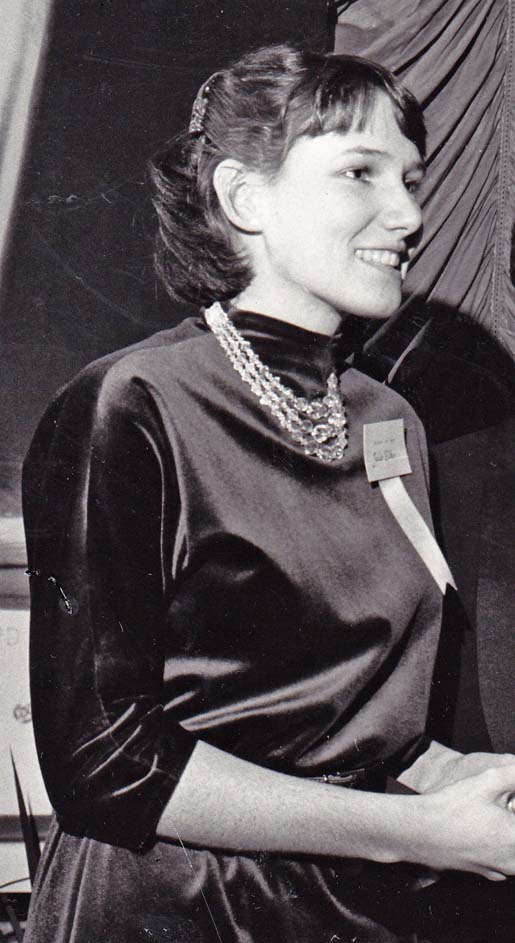 I took a long hiatus from sewing in my 30s and 40s, during which I was a TV producer/writer/wife/mother/stepmother etc. etc. But I still loved vintage fashion, and I missed sewing. Below is a 1957 haute couture Jean Patou dress I found at a vintage dealer in Paris fifteen years ago; I later discovered it had been designed by Karl Lagerfeld early in his career. There's a corset inside, so I was barely breathing. Wish it fit me now!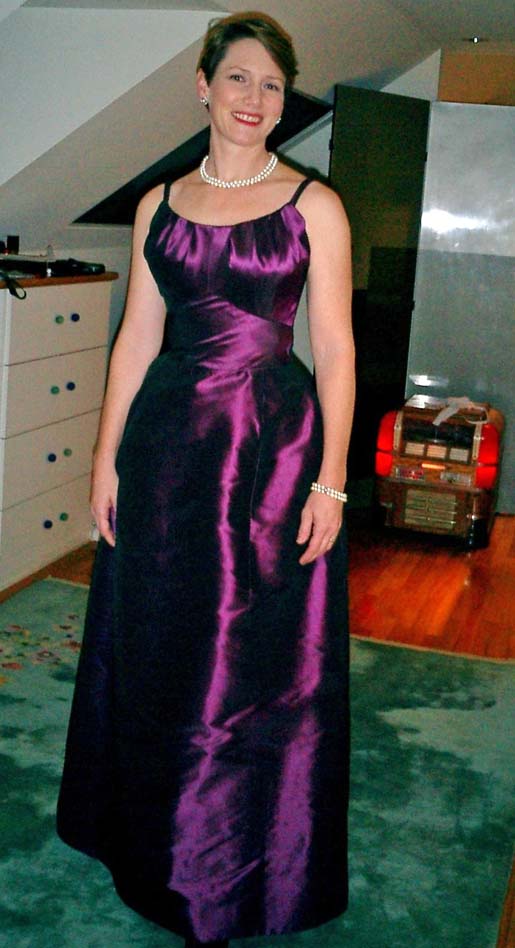 Several years ago, I got myself a basic sewing machine to make my son a Halloween costume, using suits from Goodwill that I hacked together.
Once that fabric hit the feed dogs, I was hooked again.
I started on a quest to reconstruct designer garments from the 30s–70s, using vintage patterns, books, articles, photos…whatever I can get my hands on. Here are a couple of my rare patterns by Charles James and Chanel: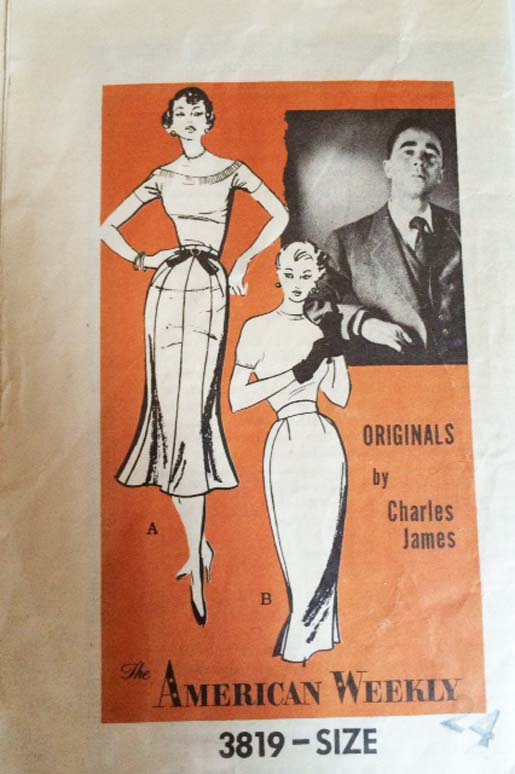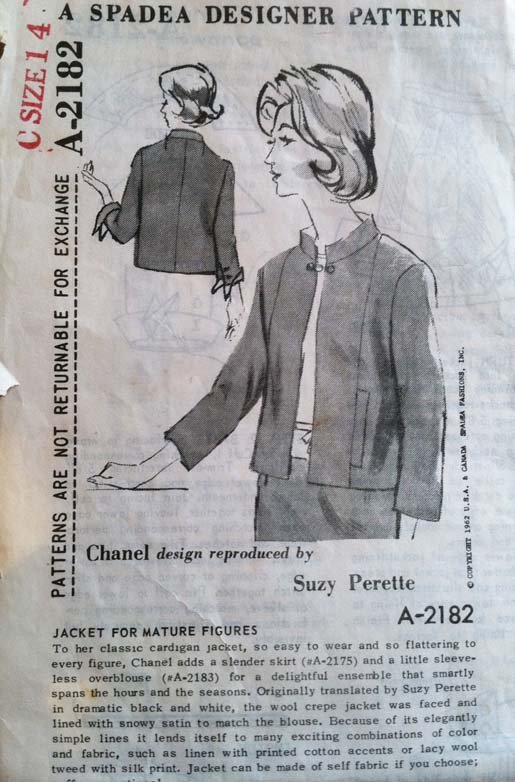 When I can, I use haute couture fitting and finishing techniques to give the garments an authentic look. In the spring of 2013, I won a WeAllSew.com/Threads Magazine competition for a one-sleeve Schiaparelli wrap, re-created using Italian wool and lined in Thai silk.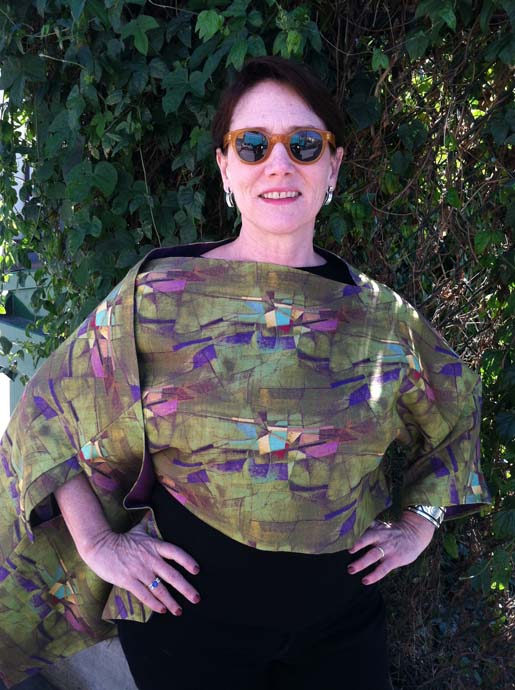 I'm so excited that BERNINA has chosen to support my vintage projects by loaning me a BERNINA 560! I refer to this hunka-hunka burnin' love as "My Swiss Intern Karl," and he's keeping me up nights. (Making muslins, that is…)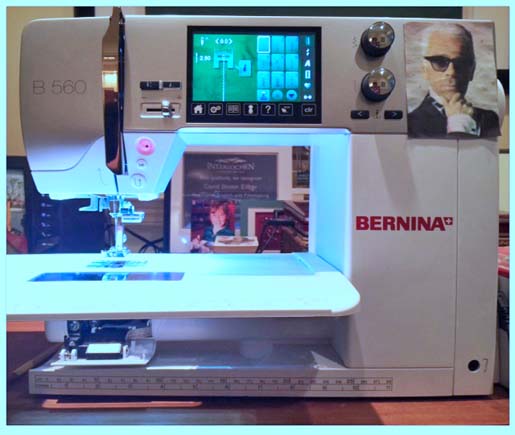 I've discovered that even if you're kickin' it old school, a machine like the B 560 can make your life so much easier.
Don't miss my 1950s "Hepburn" Buttonhole Scarf!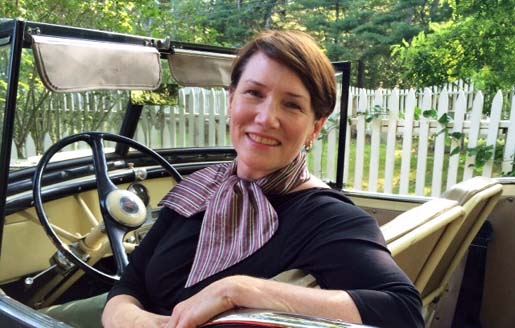 I hope you'll stop by JetSetSewing.com to join the fun! You can find my vintage patterns and makes on InstaGram, Twitter and Pinterest as well.
Projects

fashion

Techniques

sewing
What you might also like