Meet Michelle Jensen of Mixi Heart
Hi there! I am Michelle Jensen of Mixi Heart (http://www.mixiheart.com/). I am a pattern designer and long-arm quilter. I grew up in the small town of Clover, Utah. I currently live in a little bit bigger town of Tooele, Utah. I hope to get back to that small town eventually, but I am enjoying where we are right now.
About 25 years ago…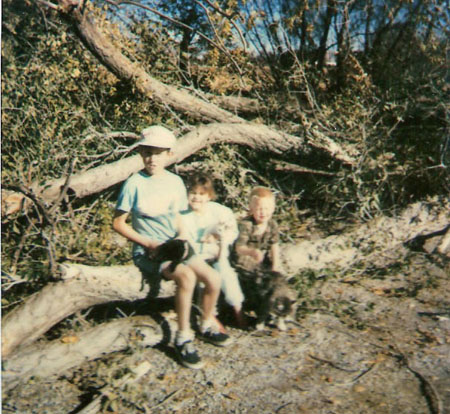 (Yep, we had three cats and a lamb and a dog and hamsters and lots of critters that were our friends for the day…toads, caterpillars, snakes, worms.) I'm in the middle between my big brother and little brother.
About 25 hours ago…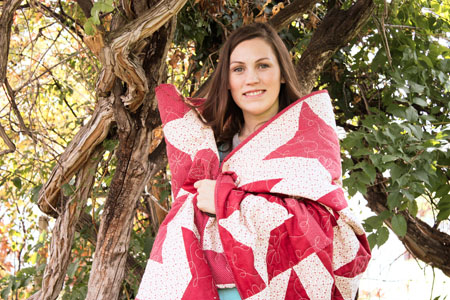 (Don't mind me, I am trying to model a tank top, so embarrassing.)
Though I was exposed to very little sewing when younger, I have a passion today as if I have been in the sewing world all along. I love to quilt!!! I feel like that should have like a million exclamation points!!! I have made my way down this long and winding road passing through Halloween costumes and mending to my first pillow to quilting. I feel lucky to have discovered this passion because it brings me so much joy. So you can consider me a NEWBIE.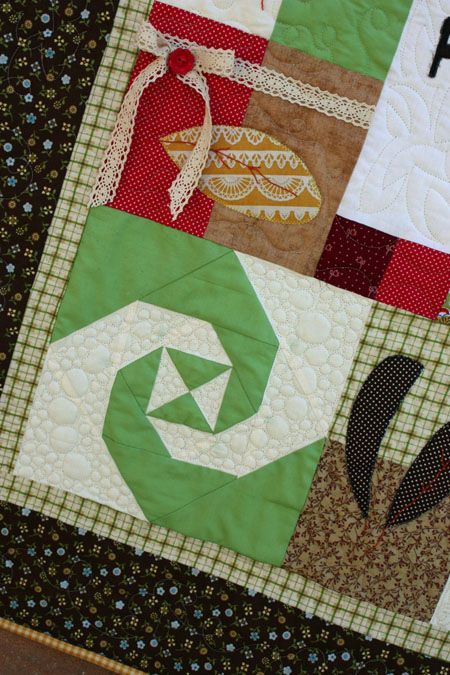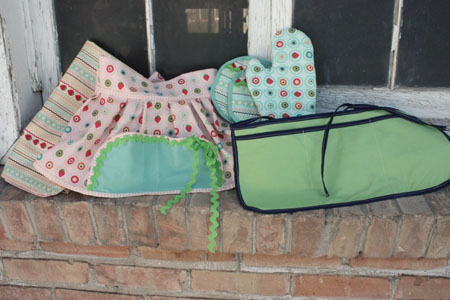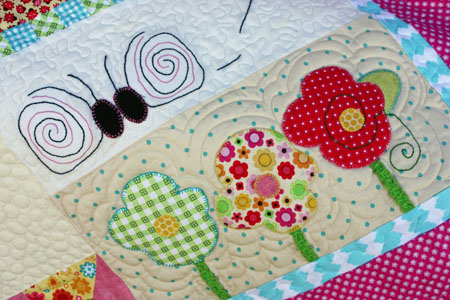 Most days you will find me sewing something. My favorite things to create are items for children. That could be a result of me having two of those little things. Most recently you will find me behind my long-arm trying out new techniques and working on my skills.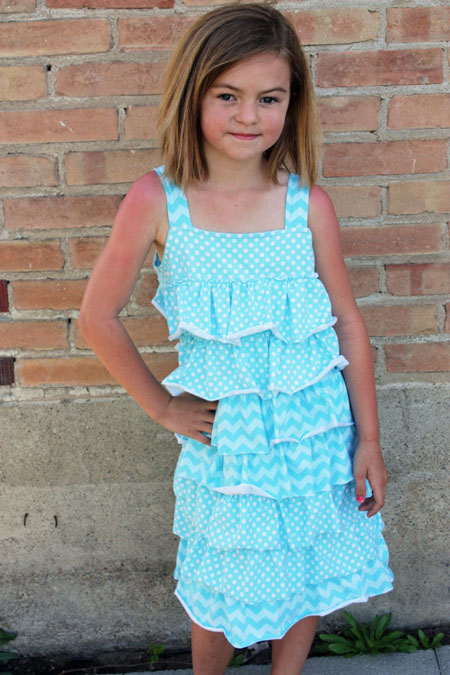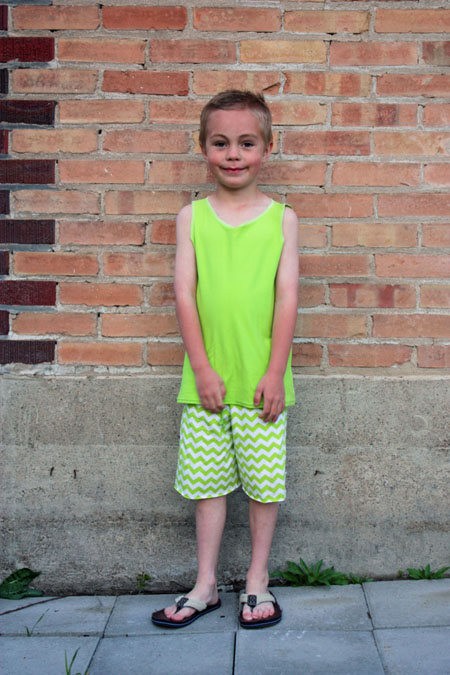 Wall Hangings have been quite a few of my recent finishes. I really enjoy them right now because they are making my home super cute and they give me a chance to try different quilting designs on a small workable scale. My life consists of practice, practice, practice, and more practice. I am always trying to challenge myself. Speaking of challenges… I have been trying my hand at sewing with knits. I have to say that it is worth putting the effort in, because it is so exciting and fun to work with different types of material. My love of sergers has grown in the process as well. A girl can never have too many sewing machines, right? So for all you lovely ladies – your secret is safe with me – how many machines do you have?
There is no reason to be scared to try something new because we can try it together. Thank you for giving me the chance to say hello and tell you a little about the sewing world I live in. I hope you can check out my easy knit tank top project later this spring and travel down this clothes road with me.
Projects

fashion

Techniques

crafts, quilting, sewing
What you might also like