Meet LUKE Haynes
My name is LUKE Haynes and I sew. I have been engaged in sewing and crafting from a very early age, taking road trips with my mother and crocheting granny squares in the passenger seat, sewing hats for myself in middle school and covering most things with layers of duct-tape if not constructing them from scratch.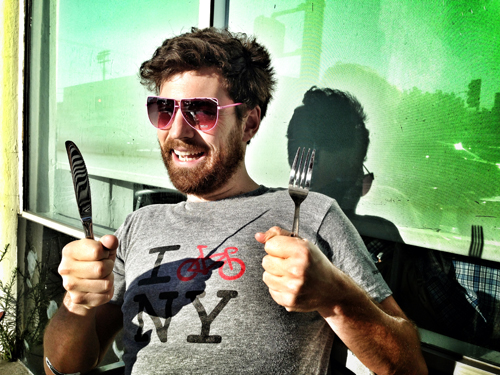 I make quilts for my hobby and job. I am new to the BERNINA family and am SOO excited. I have been spoiled already and it's only been a few weeks with my new machine.
Over the next few months I am going to share with you a few of my methods and some tricks I use in my studio. Then create a sew-a-long hosted by WeAllSew so we can make a project together and I can show you how to make a mini-quilt in a style a little different than most quilters use.
My background is architecture and fine art, so my quilting is informed by the design community and the histories of painting and sculpture. Let me show you a few of the pieces I have been making over the past few years.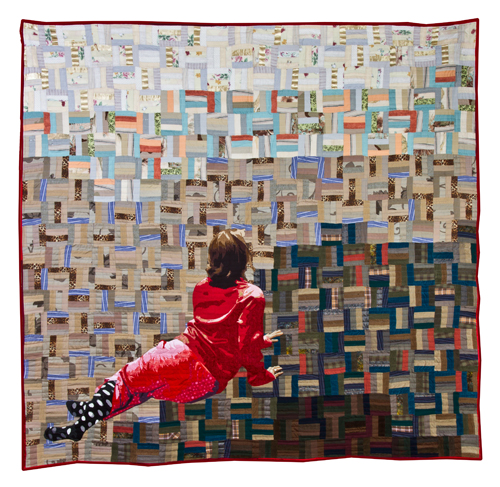 "[The American Context #16] Christina's World" is a quilt adaptation of the postures and tonality from the Andrew Wyeth painting "Christina's World". [I used a friend of mine for the model because it is my adaptation and not a copy of the painting]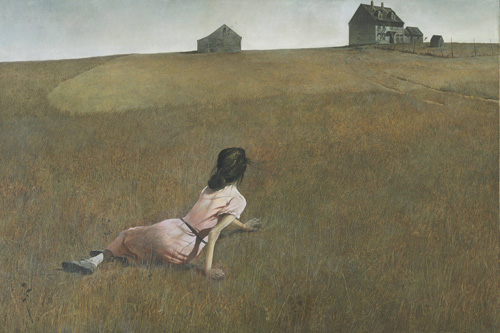 Here is a detail: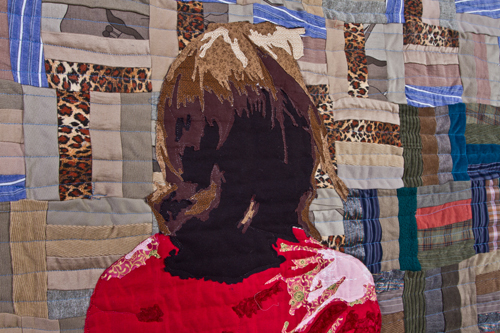 The background is made from used clothing sewn in a traditional pattern you may know called "rail fence" I am sure there are other names for this pattern. There usually are several names for any traditional pattern because they were passed down through the generations in different regions and from culture to culture.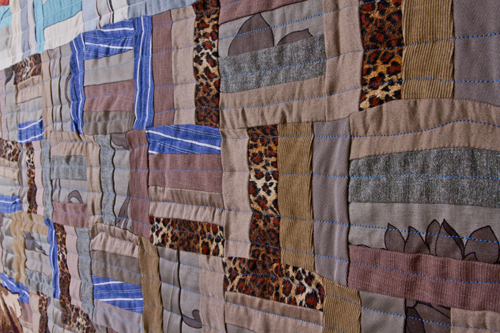 "[The American Context #3] American Gothic" is another from that same series: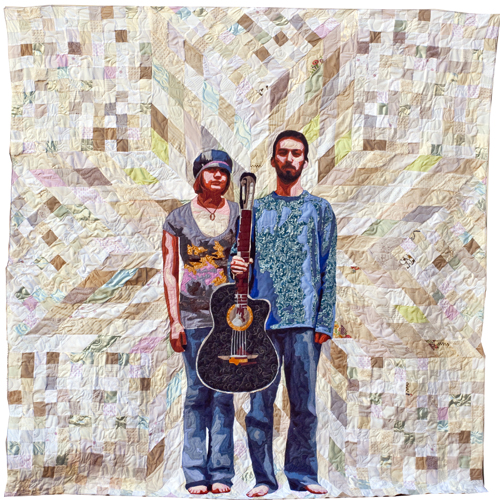 And a detail of it: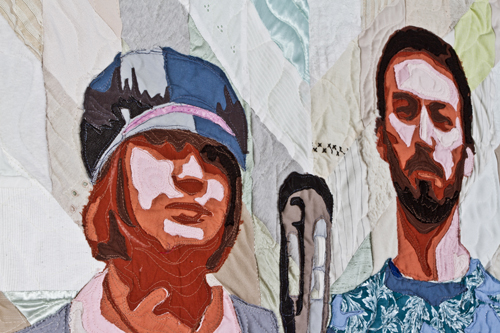 I am currently finishing up a show for the American Folk art Museum in NYC and have shows up around the world. Feel free to take a look at more if you want:
And stay tuned for more!
Projects

art, home décor

Techniques

quilting
What you might also like
5 comments on "Meet LUKE Haynes"