Craftcation, The Makers DIY Conference
For all of you who followed us on Facebook the last four days, I hope you enjoyed the inspirational breeze from Ventura, California, where the second DIY conference Craftcation was held. As the photos speak for themselves, you can tell it was a blast!
During these sun-filled four days more than 360 Craftcationers came to Ventura to learn, network, and introduce their small independent craft and food business ideas and businesses.
At this conference for Creative Makers we filled a sewing classroom with BERNINA 330 machines. Teachers, including Mimi Goodwin, Christine Haynes, Nicole Blum (author of Improv Sewing with Debra Immergut), Devon Iott and Nicole Vasbinder, introduced sewing enthusiasts to fun project ideas stitched up on our BERNINA 330 sewing machines.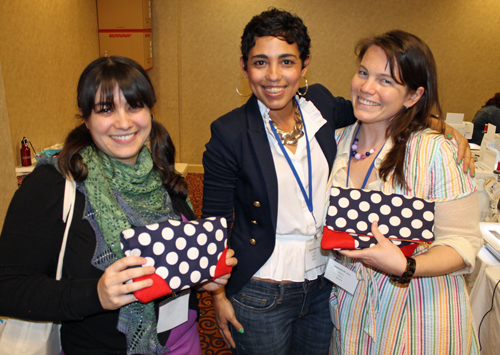 Mimi's Polka Dot Fold Over Clutch will be featured on WeAllSew later today, followed by her Make-up Brushes Roll-Up Bag on April 11, 2013.
Do you have your own creations to share? Please send them to weall[email protected]. We'd love to see with what you came up with!
Christine Haynes brought fun fabric for fun aprons.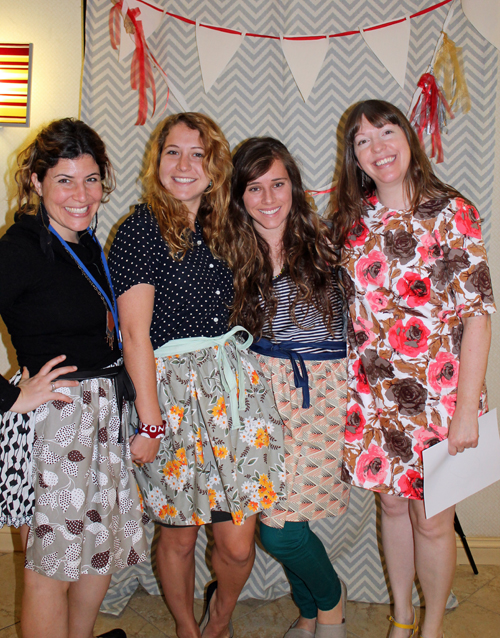 Devon Iott showed our sewing enthusiasts how much fun quilting can be.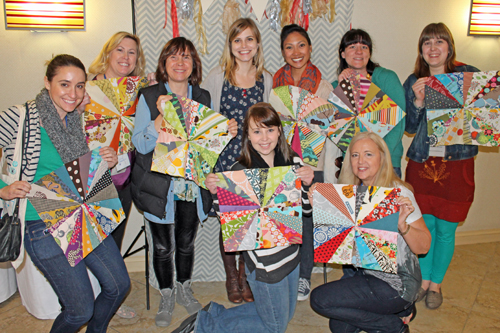 Some lucky ladies joined the BERNINA family and took their new crafting companion right home to keep creating on their new BERNINA 330 and 350 PE machines for their crafty businesses. Robin is very excited about her new purchase.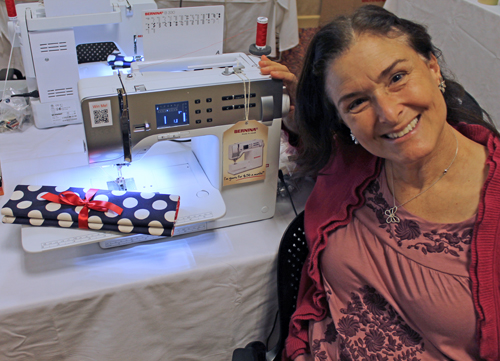 Eileen Alber and Trudy Smith from the local BERNINA store, Quilter's Studio in Newbury Park, CA, were thrilled to meet all the creative makers at this event.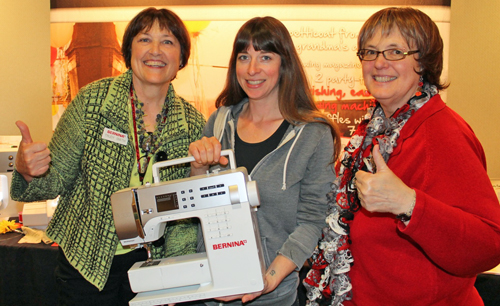 The makers re-energized with healthy, locally grown and produced meals, prepared by Seth Stanton (fiancé of Craftcation co-founder Nicole Stevenson). Yummy!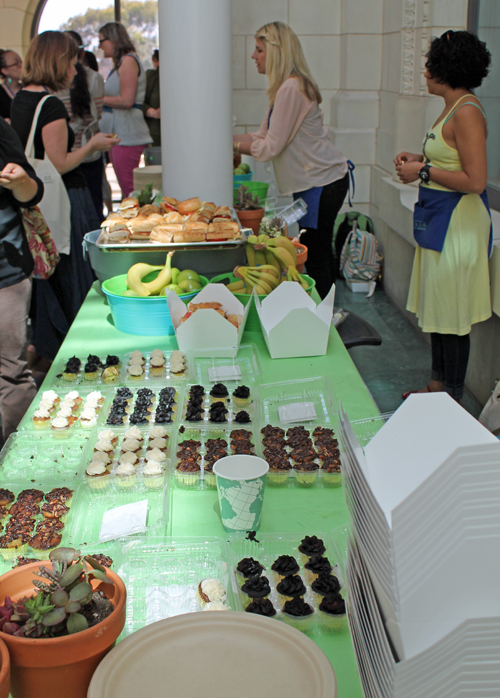 I am sure that we'll see many faces again plus many more at Craftcation 2014 to join a fun crowd to celebrate creativity, community, talent and networking. Remember Nicole Stevenson's motto: Makers Unite!
Best, Alice
P.S. Stay tuned for the upcoming Craftcation video I am currently putting together for you.
Techniques

crafts
What you might also like
One comment on "Craftcation, The Makers DIY Conference"