Quick "Hexies" Shortcut for Grandmother's Flower Garden
Hexagons are "in" now, so I designed a block in the CutWork software that makes a small grandmother's flower garden flower in just two pieces. Of course, I arranged things so the CutWork Tool cut six hexies at once! When the pieces are embroidered you can't tell they're not made from individual hexagons like a traditional block!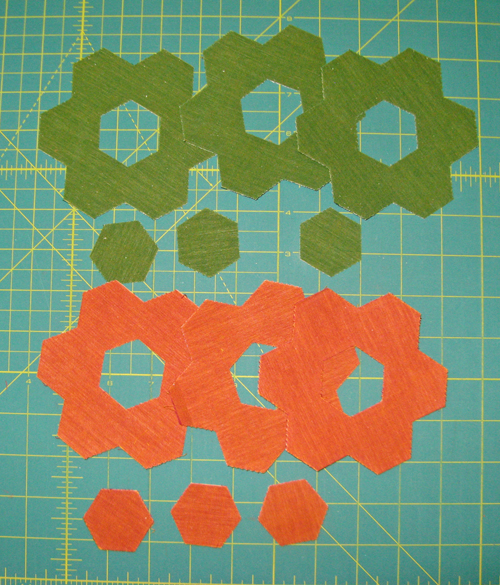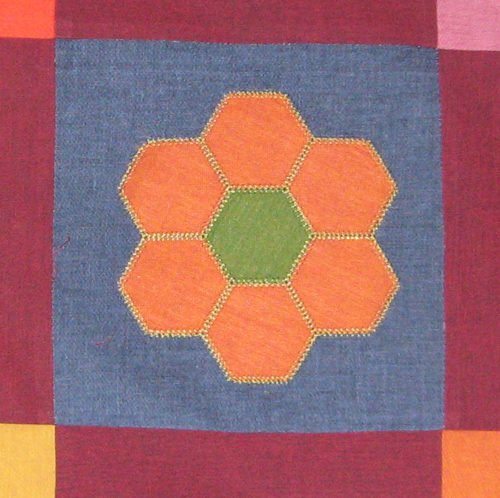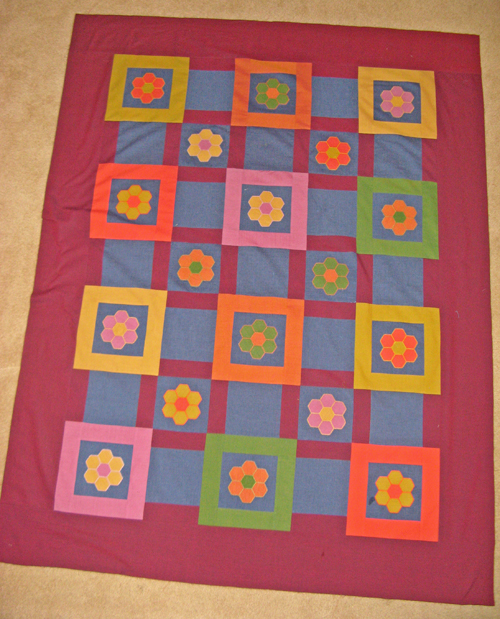 The quilt setting is Tile Tango by Atkinson Designs, modified for the hexagons. The fabric is Shot Cotton by Kaffe Fassett.
Happy sewing!
Mary
Techniques

embroidery, patchwork, quilting
What you might also like
4 comments on "Quick "Hexies" Shortcut for Grandmother's Flower Garden"