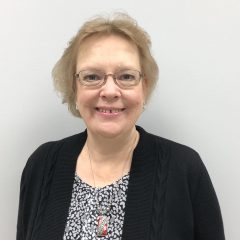 Mary Beck
Mary Beck is a member of the BERNINA Event Team and loves traveling the country presenting BERNINA
events. She worked nine years at The Sewing Room in Tucson selling machines and teaching mastery
classes. Quilting is her first love, but really anything new to try will find its way into her sewing room. As
she says, she came reluctantly to embroidery and found out that it is way too much fun…especially
when adding cutwork, paintwork and crystalwork to the mix. She grew up as an Air Force "brat" (as
they say) and served as a nurse in the Air Force for three years. Now that her three children are grown
she and her husband are enjoying empty nesting.
Latest Posts from Mary Beck (21)