Needle-Felted Heart – Hands Free!
I have been trying out the new punchwork feature in BERNINA Embroidery Software 7. So easy! We have a lovely yarn store a few doors down from our shop with a wonderful selection of wool roving. A little goes a long way!
Draw a shape in Art Canvas.  Convert to Embroidery.  Select Punchwork and follow the prompts to create the punchwork design.  Customize parameters in Object Properties.
First I drew a heart in Artwork Canvas,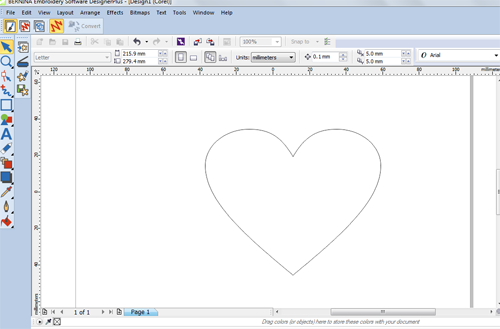 …and then popped it over to the embroidery side.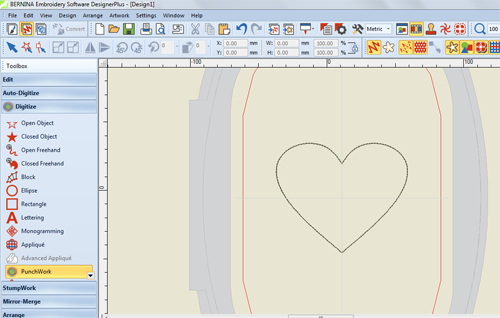 I selected the Punchwork and followed the prompts to create the punchwork, then saved it to a USB stick.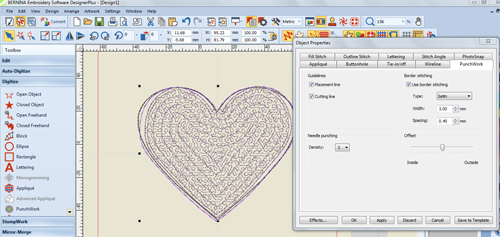 Moving to the embroidery machine I hooped the fabric with heavyweight stabilizer, stitched the placement line, laid the roving in place, and started my machine. I felted the heart twice – the first time with just roving, the second time with metallic sparkly fibers mixed with some more roving. When it was done I trimmed the overhanging fibers. 
Enjoy!
Mary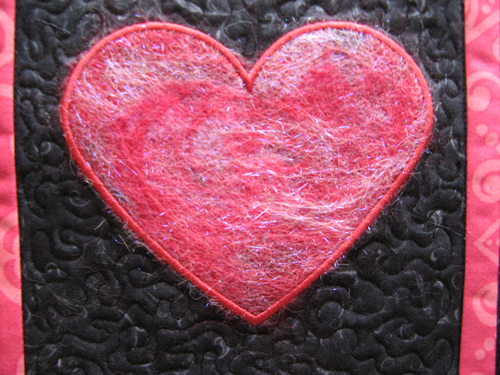 Techniques

embroidery
What you might also like