Through the Needle ONLINE #13 – Free Sewing Magazine!

August 4, 2012
Jo Leichte
August. It's too hot to go outside, so what is there to do? Fill a glass with ice cubes, pour in your favorite tea or lemonade, and sit down with the latest Through the Needle ONLINE magazine, Issue #13. The beautiful gown on the cover is by Ed Roux, whose articles on heirloom sewing have been featured here at our WeAllSew.com blog.
Visit the new BERNINA USA website to download the current issue, available as a as a PDF file in addition to our Flash-based flip-page magazine. Here's a peek at what you'll find inside this issue: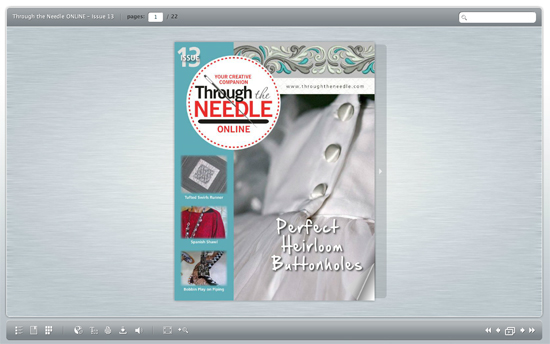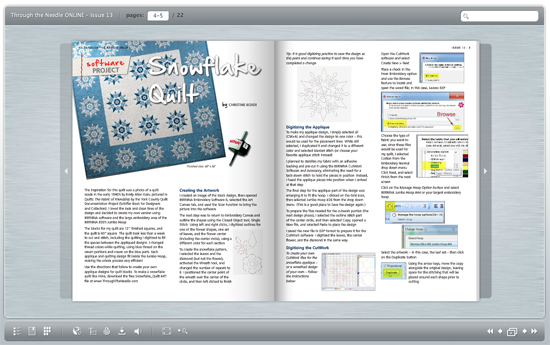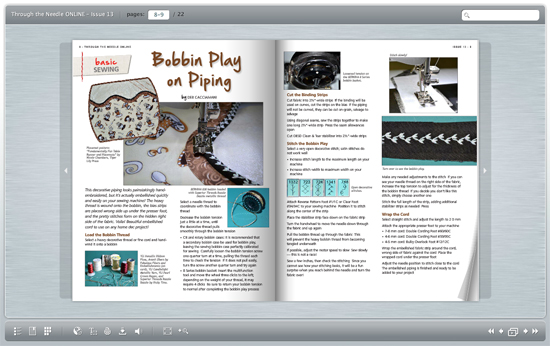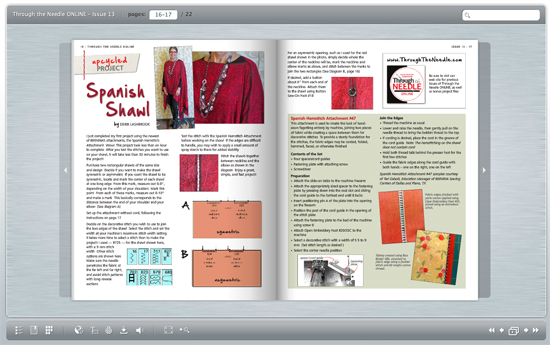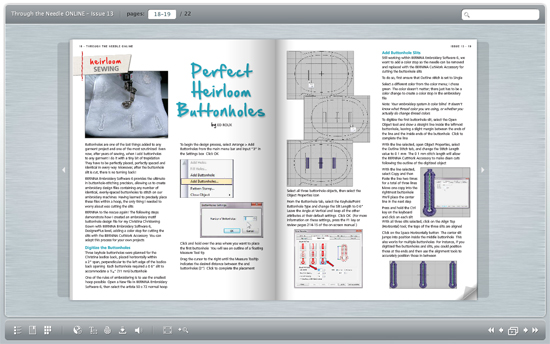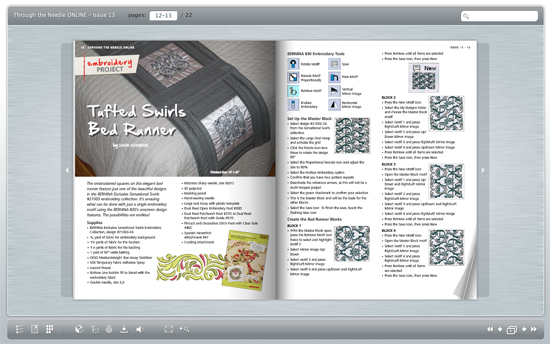 Visit us out at the new BERNINA USA website – just click on THROUGH THE NEEDLE at the top of the screen – where you'll also find an archive of issues #1-12. Subscribe to receive a link every time a new issue is published!
Techniques

embroidery, sewing
What you might also like