Through the Needle Online #10

February 3, 2012
Jo Leichte
Through the Needle Online, Issue 10, is here! Don't you love the flowers on the cover? They remind me that spring is on its way. Visit www.ThroughTheNeedle.com, to download the current issue, available as a as a PDF file in addition to our Flash-based flip-page magazine (below). 
Here's a peek at what you'll find inside: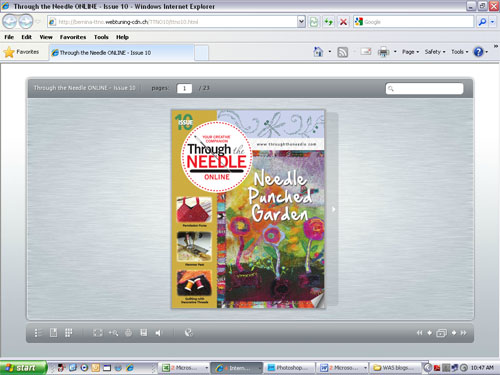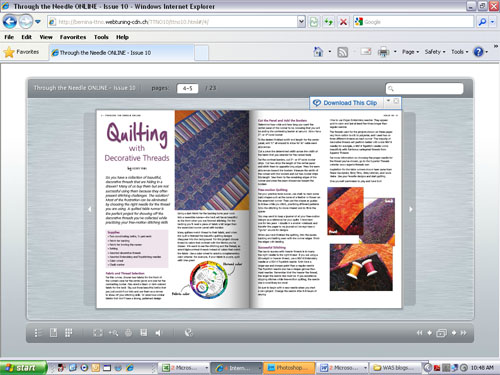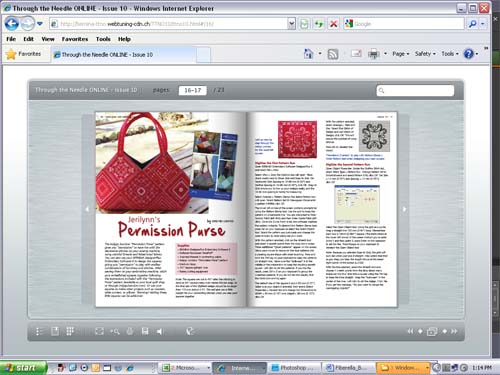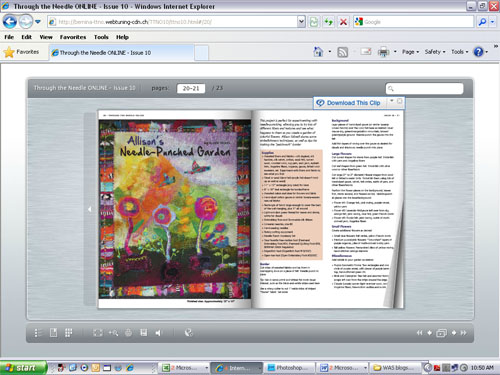 Come check us out at www.ThroughTheNeedle.com and let us know what you think!
Download Through the Needle Online at www.ThroughTheNeedle.com, where you'll also find an archive of issues #1-9. Subscribe to receive a link every time a new issue is published!
Techniques

embroidery, quilting, sewing
What you might also like