Sandi's Holiday Table Runner Revisited
Remember a LONG time ago WeAllSew had directions for Sandi's Holiday Runner? (July 9, 2013…I looked it up.) And they said to send pictures? Well . . .

We just had a class and I am sending pictures. We had a great time using the BERNINA Circular Embroidery Attachment #83 to EASILY make this Drunkard's Path WITHOUT curved piecing . . . yeah! Still need to add borders. Or maybe not.
Here's a close-up of the circles, which are appliqued to squares using a circular embroidery attachment and then cut into halves and quarters – so much easier than piecing!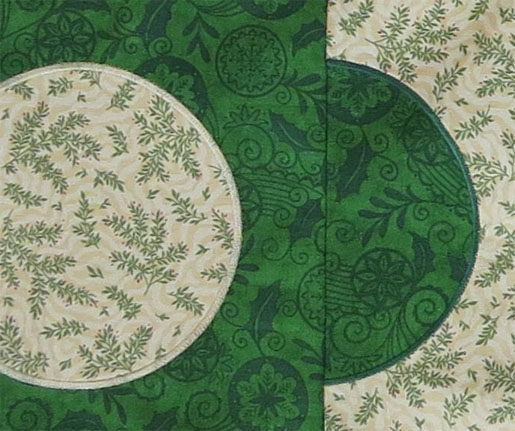 Esther made the aqua one.

Jamie made the blue and white one.

I made the green and cream one.

Happy Sewing!
Mary
Projects

home décor

Techniques

quilting
What you might also like